Rexy_Flex
09/29/2023 -10/01/2023 BOSTON, MA

DOWNTOWN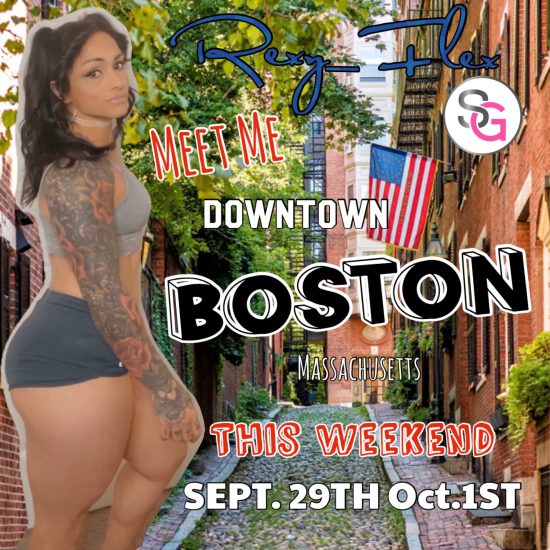 STILL BOOKING… for BOSTON, MA!

To accurately quote your session tribute and/or check the schedule for availability, please provide the following:
1) 2 references with each of their current contact info

     

OR

 

(New/NO PREV experience/ NO references . NO Problem- Just provide a copy of the front only of a

                                                                                                           

PHOTO ID/DL & 1 LEVEL 1 criminal background check. (You may run your own background yourself and submit the copies via email or you can provide me consent and the

 

corresponding information to look it up for you) Include Your availability: atleast 2 session date(s) & time(s)

2) Length of desired session (30min, 60min, 90min or 120min)

Desired type of session. (•Muscle goddess • DOMME • Blended)

3) FULL Description of your desired session (Be specific. Do not be afraid to offend me. The worst that can happen is I may say I don't offer that, and/or offer an alternative. But, in order to properly give you the correct corresponding tribute amount for your desired session. I must know the full details of what you desire from the start of your session to the end. I am KINK/BDSM FRIENDLY- so no judgment here. Speak at liberty.)

4) What is your Preferred Method of Tributes (ApplePay, Venmo or ZELLE)

FAQ:
In order to book you tour session you will be required 50% of your total tribute amount is used as a none refundable deposit in order to secure your desired time and date. I
Deposits can be made via:
•CashApp~ $BrainBeautyBrawn
•VENMO~ @Brain_Beauty_Brawn
•PREpaid VISA VANILLA giftcard (NO AMAZON GC)
Once payment is received:
You can expect to receive an email confirmation with the following:
•Confirmation of your booked tour date & time
•Screen-shot receipt for deposit
•Update of remaining tribute balance
*The remaining tribute is collected prior to the session initiating via cash or the original method
used.
HOSTING LOCATION:
Please note that the exact address/venue for the sessions will be provided to you in a separate email along with your "upcoming session REMINDER" at minimal 72hrs prior. There will also be instructions & contact information on how to best get a hold of me to alert me of your ETA.
ON SESSION DATE:
FYI: As a common courtesy I do allow a grace period of approx 15min prior to session time initiating to allow you to get comfortable, ask any questions, break the Ice, use the restroom and change if need be.