Milah Romanov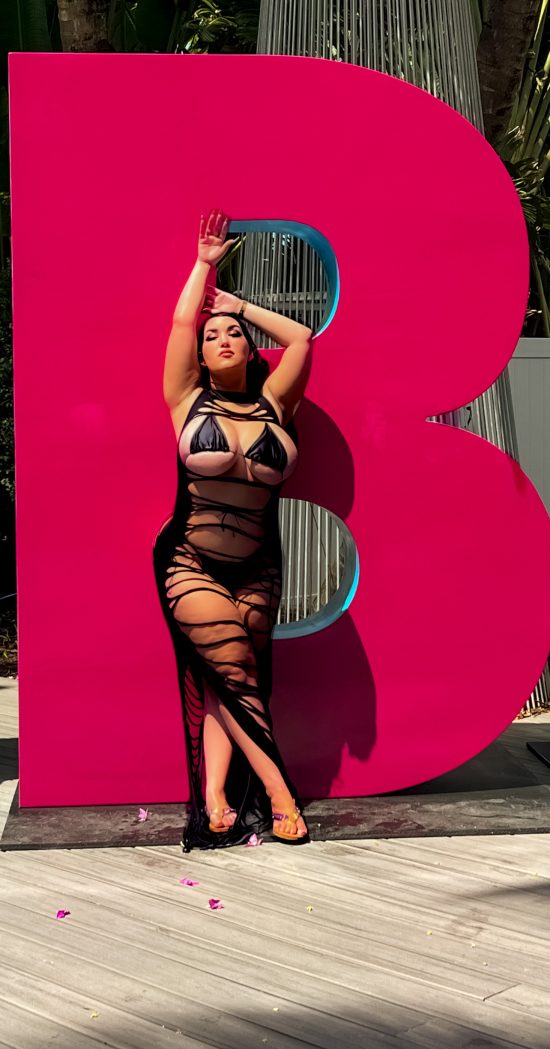 Contact
Location:&nbspUnited States , Florida, Tampa
Email: [email protected]
Last Activity: 11/24/2023
Stats
Height: 5'4" - 163 cm
Weight: 185 lbs - 83.9 kg
Physique: Curvy
Years Of Experience: 5-15 years plus

About
Hello, I'm Milah Romanov 30 years old professional Domme offering a wide range of fetish sessions. I've been practicing for over 11 years and have a lot of experience! When you send your emails make sure to include the type of session you would like (even if it's not listed) your location and experience level. I do have a vetting process, however I will accept first timers as well. All sessions require a 50% deposit to book. Last min bookings are sometimes accepted upon availability but require a deposit in full.
I can't wait to hear from you!
Session Deposit Policy
Deposit is Non Refundable if you cancel anytime before the agreed session date.
Deposit is Refundable if I cancel the session.
Deposit is Refundable if I have to cancel and we are unable to reschedule.
Services Offered
Private Webcam / Skype / Video Chat
Phone Chat
Other Webcam Shows
Fantasy Wrestling
Custom Videos
Others: Please email request
Dominatrix Services
Bondage
Breath Play
CBT
Chastity Control
Corporal Punishment
Crossdressing
Face Sitting
Financial Domination
Foot Fetish
Giantess
Hosiery
Humiliation
Orgasm Denial
Role Play
Sensory Deprivation
Spanking
Strap-on
Tickling
Trampling
Virtual Sessions
Water sports
Whipping
Mommy Play
Muscle Admmiratuin
Travel
| | | | | |
| --- | --- | --- | --- | --- |
| Date Begins | Date Ends | City | Area | Country |
| 12/01/2023 | 12/04/2023 | Denver | Colorado | United States |
My Gallery
Events
11/02/2023 New Jersey/ New York

NJ/Ny Mini Tour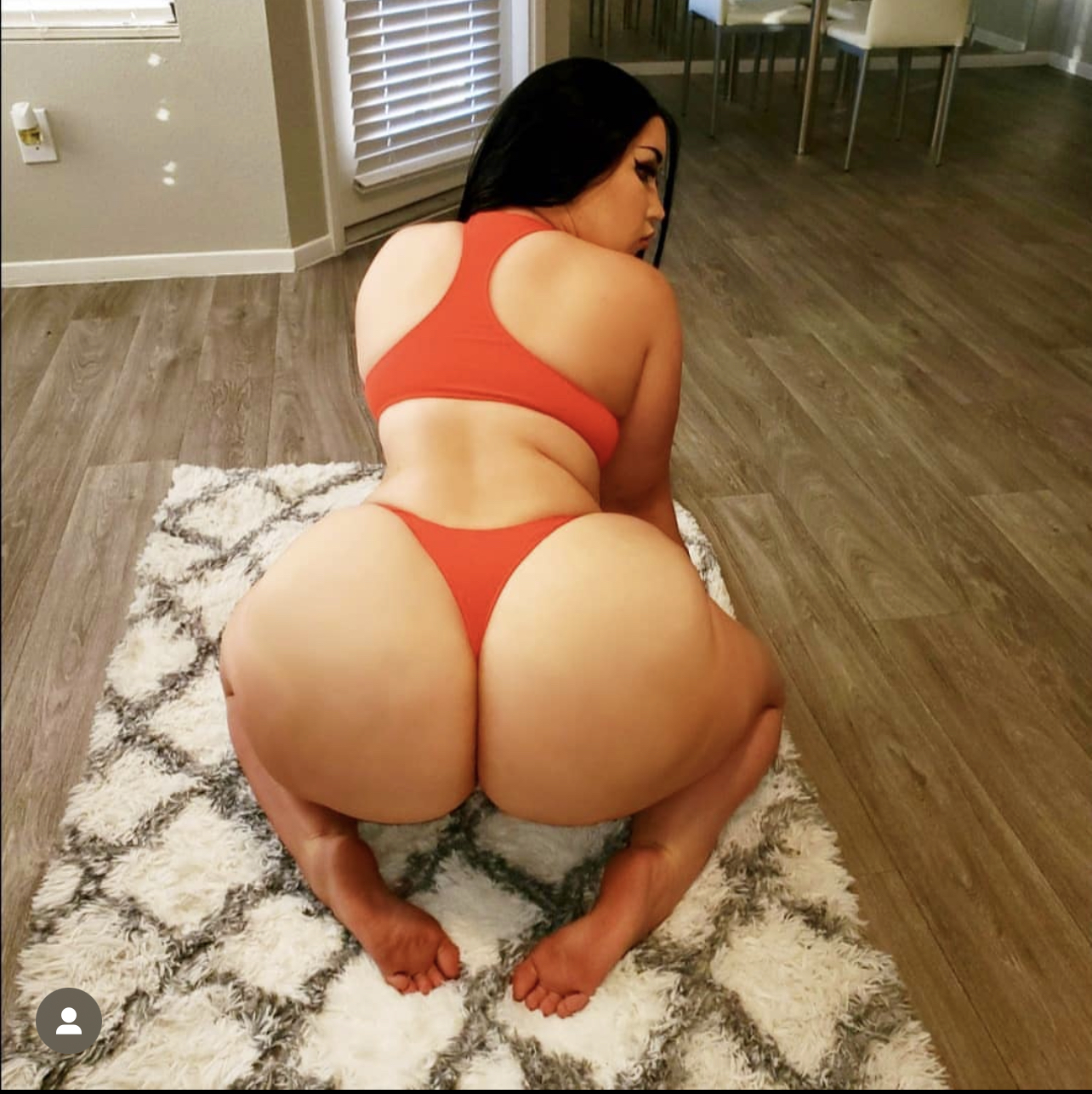 I'll be traveling to the east coast the first week of November. First to NJ 2nd-3rd and to NY the 4th-5th Deposits are due no later then October 31st. No last min bookings will be accepted. 1st timers welcome. Deposit is 50% of the total booking cost. Time slots are first come first serve. I will not hold your time & date until you've placed a deposit. Make sure to be on time & bring remaining deposit in cash only. All Fetish welcome just ask me about limits.
Reviews
Old Reviews
DocJ71
10/23/2021
Just had an absolutely incredible role play session with Milah in Edison NJ! First, if you think she's gorgeous in her pictures wait until you meet her in person…..this is one stunningly beautiful woman!! Our session was everything I hoped for and more…..Milah is a true professional that gets into the role play and is very fun and creative. I was worried that she wouldn't be familiar with what I requested and just go through the motions but this was not the case. Not only was she familiar she really played her part well and that made my experience 100 times better! I was lucky to chat with her afterwards and she's a really cool person that's so down to earth, intelligent, funny and just great to hang with. I can't wait to book another session with her soon!! 10/10 rating

Anonymous
10/22/2021
This woman is legit. I met her in RI and she took my breath away through various pins. Her spiked heels dug into my shoulders as her voluptuous powerful ass crushed my chest and I couldn't help but give in to her continuous dominance. She trapped my head in a reverse headscissors and I'm pretty sure I saw Jesus AND David Bowie as my oxygen levels slowly depleted. Once in her headscissors you just give in to her pulsating massive thighs and hope you survive. Would totally try to survive again but I hope she accepts my request sometime in the future. Milah you have the baddest ASS on the planet!!

Anonymous
09/27/2021
Amazing session! Professional dom of the highest level. Made me feel comfortable and delivered on everything I desired in a session! A must book!

Ldbkbrotha
08/10/2020
I had to post this review about the awesome session that I had with Milah. First off I must mention how incredibly gorgeous and curvy she is and not to mention hella strong. We did a fantasy role play wrestling session and she played the dominating role very well. She put me in a bunch of holds and really had her way with me and when she wraps those powerful thick legs around you it's lights out. If you are looking for a session with an extremely gorgeous and dominating woman she is the one. I will definitely be repeating.

LZ1279
10/28/2019
Had a session with Milah late Friday night and it was phenomenal as usual!! Asked for semi-comp, but why bother? Couldn't even move her, totally helpless and at her mercy! She facesat me into oblivion, scissored me till my neck was sore, and it couldn't be any better. She loves what she does, but if you didn't know what she did, you would think it's not session wrestling. Very intelligent, very high IQ, and can really talk about anything and totally keep me interested on every last word. When it was all said and done, left smiling and sore, highly recommend, contact her, you won't be disappointed.

Anonymous
06/09/2019
Just had a session with Milah for her trip here to Denver, CO. THE Queen of facesitting! Her incredible ass just swallows your face perfectly and you gotta hope you can hold your breath for a while. She's more than happy to sit on your face while she shops, texts, or just talk to you obviously without you being able to talk back to her. lol And be careful of her scissor holds, they are insanely strong! And to top it all off, she's wonderful to talk to. Intelligent, diverse, and funny. She's the whole package of deadly yet super friendly. Hope she comes back to Denver again soon.

Insanewonka
04/08/2019
Wow, Still hours and hours later she has left me SPEECHLESS!!!, From meeting her at the airport to having an AMAZING smother session with her to dropping her off she SINGLE HANDEDLY mad my weekend the best it has EVER been!!!, Shes beautiful, SUPER intelligent and a joy to talk too. I am currently having withdrawals since she left hours ago and all I can think about is our next meeting, If you're not setting up an session with Milah then WTF are you doing with your life? She's worth EVERY min and EVERY penny and deserves more and more with how professional and BRILLIANT she is! I hope she comes back to AZ soon or I'm going to fly my ass to Florida to meet her again, I can go on and on with how amazing this weekend went with her because it's all facts, She's the BEST out there!!! The way she smothered me and opened my eyes to the REAL world of domination is just so hard to find the right words for, I will buy more of her clips and day dream about our session and furutee sessions, Thank you Milah for a jaw dropping weekend!!! You brought faith back to my fetish life!

Anonymous
04/07/2019
I had the privilege of meeting Milah yesterday in AZ for a session & by no means did she disappoint. I originally scheduled a facesitting session with her & throughout the session she made me work for my air. From the start to the end of the session her ass & body is mesmerizing & worth the price to schedule a session with her. It was during the session that I asked if I could also try reverse scissor hold & I must say, I had no idea how powerful her thighs are! She easily made me tap multiple times with full to minimum pressure. Milah is as friendly as anyone I've met & I can't wait until she comes back to AZ again!

Facecushion
09/02/2018
Where do I even start! After seeing Milah on sessiongirls I knew I had to get a session with her, so I sponsored her trip out to indiana. Which was very easy and she was extremely nice and patient throughout the whole process. So we set up a cosplay session and wow. She is drop dead gorgeous, if you think she looks good in her pictures. You'll be even more amazed when you see her in person. So during the session she just tossed me around. These other reviews are no joke she is crazy strong, and her smothers are to die for! Once you are stuck there is no hope of escape! I will definitely be setting up another session with her. So don't miss an opportunity to session with this goddess of a woman!

idkyet2626
01/27/2019
So what are the chances of you sponsoring her trip here again man? Or th thought of working something out for all of us to enjoy her like you did. We definitely need her back in Indiana

LZ1279
08/27/2018
So, booked a session with Milah and as usual, phenomenal!! I didn't stand a chance! As soon as we locked our arms, she turned it around real quick, and spent most of the session buried under her. I was squashed, smothered, facesat into oblivion. 10 out of 10. Heaven and hell was acheived at the same time. Can't recommend her enough!! Contact her, you'll see

08/09/2018
Milah provides an overwhelming and unforgettable experience. She is visually exquisite, with mesmerizing, hypnotic curves, beneath which are overpowering muscles that she knows how to use to maximum effect. She clearly loves what she does, and has a passion for dominance. She will overtake you at will, wrapping you up in her powerful legs and irresistible charms. She even wrestles with long, delectably decorated nails that she is not afraid to break, and she will not allow you to. I appreciate that she blends so perfectly the consideration of respecting her victim's limits with her own inherent instinct to dominate, which she expertly does. At all times she maintains control and keeps it unmistakable who is the Alpha figure in charge. If you are submissive to gorgeous, dominant women, she is precisely what you seek and need–you will love her. If you are not, she will take the option from you, force you to submit, and you leave you without a choice other than to love it, because she commands it.

08/03/2018
I had a session with her while she was in Texas and it was great! Her thighs are amazingly strong! If you're looking for a professional that really considers her clients' request, CONTACT HER NOW!

07/28/2018
Came across Milahs profile here on sessiongirls and immedietly knew I had to meet her for a session. I decided to sponsor her in order to bring her to my city. She was great at communicating and hashing out all the details in a timely manner. I wanted a competitive wrestling match and even though I had a height and weight advantage on her she dominated me. I didn't win a single fall. If you have an oppurtunity to session with Milah you'd be a fool not to take it.

07/15/2018
I had a facesitting session with Milah recently it was awesome. She has a fantastic ass that's wraps around your face and is air tight, will definitely be seeing her again.

06/20/2018
So, scheduled a session with Milah through e-mail(w/tribute), then she definitely warms up to you, and if dialogue is going well, texting. As far as the session, outstanding!! She doesn't look it, but she is stronger than she looks. Her facesits and smothering are a 10, unless you tap, she'll keep you there, really enjoys the session, even offers you water for refreshment. Trash talking was great, but getting to talk to her in between breaks, she's very intelligent, and can carry a conversation about anything. Time flew by, would definitely recommend!!

06/02/2018
Milah has THE strongest thighs I have ever come across. She is the real deal. Known for her 10 second smothers, but the hidden gem is her scissor holds and arm bars. She will have you twisted up like a pretzel in no time. I first discovered her through her videos with Grappling girls, but I was skeptical since I have had a lot of bad experiences with curvy girls tiring out after a few rounds. Milah was a fire ball of energy , she had me begging her to stop and gasping for air every moment she could. She requires tribute to speak (fair) and once she knows you are serious she is quick to respond. Her rates (in my opinion) are way too low for her skill level and beauty. Our session ended with me black and blue, defeated and humiliated. As a reward for her victory I was given "stink face" as my finnial humiliation. If your interested in a session with a BEAUTIFUL CURVY GODDESS who has hidden strength under her mountainous curves and covers a wide range of fetishes you need not look further then Miss Romanov. I have already placed my deposit for a 2nd session next month. I hope this review will help guide others to this rare find of a woman.

05/08/2018
My session with Milah was in late April of 2018. It took me a while to post this review because I wasn't quite sure how to word just how intense and sentual our match was. First I reached out to Milah via E-mail and we chatted back and forth for a while. Once she knows you are serious about a match she is quick to open up and share information, about herself, her services offered , and other ways to contact her in real time. She requires a small tribute before she will discuss a match (as posted in her description) Milah was very thorough in asking me many questions as to perfect my fantasy to the best of her abilities…and man did she deliver!!! Her theighs and glutes well exceeded my expectations, such power hidden in a mountain of curves. You'd never expect this beautiful gem to have such hidden strength. Her photos DO NOT do her justice, so much more beautiful in person. Will deffenatly be booking another session. I'm obsessed, ever since our match all I can think about is her theighs wrapped around my neck as I gasp for air. If your looking for the best match of your life with the sexiest, curviest girl of your dreams come to life I STRONGLY reccomend you book with Milah, she tends to book up a month in advance so plan accordingly.

04/09/2018
I had a great session with Milah. I was intrigued by her after watching one of her mixed wrestling videos, and decided to contact her. I wasn't wrong at all. First, she has great communication and we emailed back and forth to go over interests, limits etc and I was very comfortable even before meeting her. Once she understands you are serious and not a time waster, she is very approachable and super responsive. The session was a lot of fun. She is very friendly and has solid strong body with amazing curves, just as you see in her videos. She has strong and very muscular legs and glutes. The match was really no match. While this was a semi-competitive, I really tried hard to win and submit her, but no matter how I tried, I ended up being submitted and forced to tap. It was humiliating, but fun, when she would pin me down and then force me to tap by sitting on my face or with breast smothering, using those just as wrestling moves. Her scissors are also very strong and I think she probably went just half force, as I became afraid and tapped almost immediately when I started feeling the crushing. She toyed a bit with me and challenged in a leg wrestling, where I went full strength but after resisting a bit she overcame with her powerful legs. I had a great time. We said goodbye with smiles and hugs and I would certainly repeat.

03/29/2018
I wanted to take the time to write this review for Milah, she is new to the scene but quickly making a name for herself. Milah is prompt in her responses but do not waste her time. She exceeds expectations with her massive booty and knows just how to work it. Milah is a pro at smothering and face sitting, she uses her charming personality in tandem with her powerful ass and thighs to pin you right where she wants you. I've had the pleasure of collaborating with Milah several times now as a fellow model and session wrestler as well as a producer/photographer, I would highly recommend working with her!

">