Taperedphysique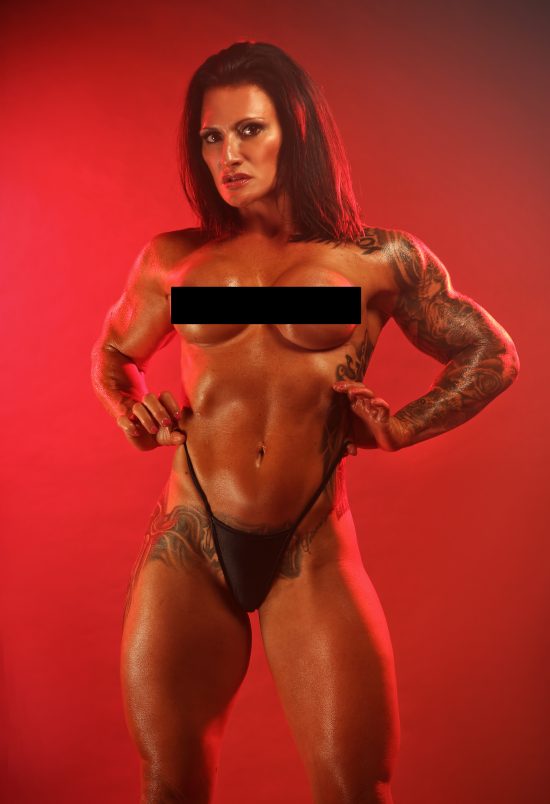 Contact
Location:&nbspUnited States , Florida, West Palm Beach
Email: [email protected]
Last Activity: 09/21/2023
Stats
Height: 5'4" - 163 cm
Weight: 140 lbs - 63.5 kg
Physique: Bodybuilder
Years Of Experience: 5-15 years plus
Tip Me
About
IFBB Pro Bodybuilder/ Wrestler/ Fetish Producer and Performer
I'm Taperedphysique and I am 5'4″, 140 lbs., of pure feminine muscle and fury. I have been doing sessions since 2017 and I love it, and once you session with me – so will you!!!
I love seeing the men's faces- especially the big, muscular, cocky types, when they realize who is really in charge. I can feel the confidence just drain out of their bodies, the smirks disappear from their faces and their arms and legs just go limp – as the resignation of defeat seeps in.
They just stare up at me in disbelief, as I stare back down at them and ask – would you like to try it again – only the really brave ones say yes – but only the first time.
But, just to put all you Alpha and Beta boys at ease. I also love fulfilling your Role-Play and Fantasy dreams and desires. Seeing the look on your faces as your dreams and desires are fulfilled is almost as fun as kicking your butts!!!
Thank you for visiting, hope to see you soon.
Services Offered
Private Webcam / Skype / Video Chat
Phone Chat
Other Webcam Shows
Competitive Wrestling
Semi-Competitive Wrestling
Fantasy Wrestling
Pro Wrestling
Submission Wrestling
2 on 1 Wrestling
Couples Wrestling
Brazilian Jiu-Jitsu
Grappling
Semi-Competitive Boxing
Fantasy Boxing
Fantasy Catfighting
2 or More on 1 Handicap Matches
Tag Team Matches
Armwrestling
Female vs Female
Tickle Wrestling
Scissoring
Custom Videos
Feats of Strength
Lift and Carry
Posing / Modeling
Belly PunchingIn-Gym
Training
Others: Please email request
Travel
| | | | | |
| --- | --- | --- | --- | --- |
| Date Begins | Date Ends | City | Area | Country |
| 09/28/2023 | 09/29/2023 | Orlando | Florida | United States |
| 09/29/2023 | 09/30/2023 | Atlanta | Georgia | United States |
| 09/30/2023 | 10/01/2023 | Nashville | Tennessee | United States |
| 10/01/2023 | 10/02/2023 | Knoxville | Tennessee | United States |
| 10/02/2023 | 10/03/2023 | Greensboro | North Carolina | United States |
| 10/02/2023 | 10/03/2023 | Wilmington | North Carolina | United States |
| 10/03/2023 | 10/04/2023 | Raleigh | North Carolina | United States |
| 10/04/2023 | 10/05/2023 | Washington DC/ Tysons Corner | District of Columbia | United States |
| 10/05/2023 | 10/06/2023 | Baltimore | Maryland | United States |
| 10/06/2023 | 10/07/2023 | Philadelphia | Pennsylvania | United States |
| 10/07/2023 | 10/08/2023 | Brunswick | New Jersey | United States |
| 10/08/2023 | 10/09/2023 | Secaucus | New Jersey | United States |
| 10/09/2023 | 10/11/2023 | Newark | New Jersey | United States |
| 10/11/2023 | 10/13/2023 | San jose | California | United States |
| 10/13/2023 | 10/14/2023 | Sacramento | California | United States |
| 10/14/2023 | 10/16/2023 | Los angeles | California | United States |
| 10/19/2023 | 10/23/2023 | Las Vegas | Nevada | United States |
| 10/23/2023 | 10/24/2023 | Phoenix | Arizona | United States |
| 10/24/2023 | 10/25/2023 | Denver | Colorado | United States |
| 10/25/2023 | 10/26/2023 | New York city | New York | United States |
| 10/26/2023 | 10/27/2023 | Long island | New York | United States |
| 11/04/2023 | 11/05/2023 | Tampa | Florida | United States |
| 11/05/2023 | 11/06/2023 | Charlotte | North Carolina | United States |
| 11/06/2023 | 11/07/2023 | Harrisburg | Pennsylvania | United States |
| 11/07/2023 | 11/09/2023 | Pittsburgh | Pennsylvania | United States |
| 11/09/2023 | 11/10/2023 | Columbus | Ohio | United States |
| 11/10/2023 | 11/12/2023 | Detroit | Michigan | United States |
| 11/12/2023 | 11/14/2023 | Chicago | Illinois | United States |
| 11/14/2023 | 11/15/2023 | Milwaukee | Wisconsin | United States |
| 11/15/2023 | 11/16/2023 | Minneapolis | Minnesota | United States |
| 11/16/2023 | 11/17/2023 | Kansas City | Missouri | United States |
| 11/17/2023 | 11/18/2023 | St Louis | Missouri | United States |
| 11/18/2023 | 11/20/2023 | Indianapolis | Indiana | United States |
| 11/20/2023 | 11/21/2023 | Chattanooga | Tennessee | United States |
| 12/20/2023 | 12/22/2023 | Charleston | South Carolina | United States |
My Gallery