Lady O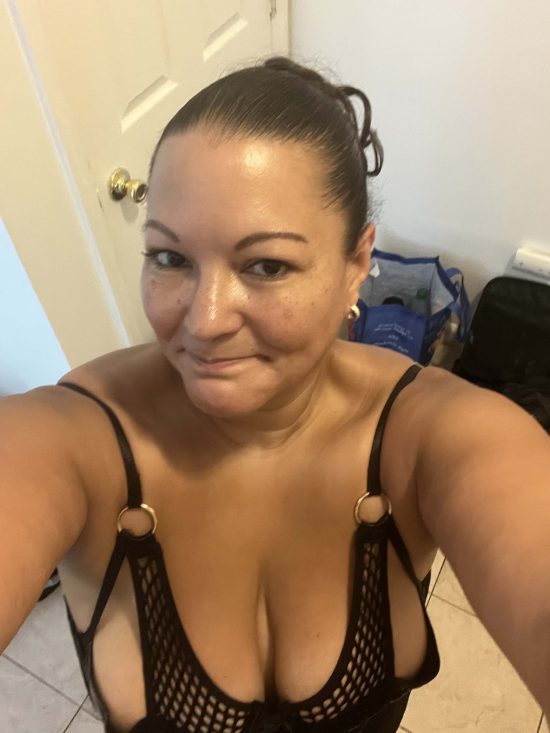 Contact
Location:&nbspUnited States , New York, NYC, Long Island
Email: [email protected]
Last Activity: 09/10/2023
Stats
Height: 5'3" - 160 cm
Weight: 180 lbs - 81.6 kg
Physique: BBW
Years Of Experience: 5-15 years plus
About
Are you in total shock yet? lol Some of you might remember me from when I used to work for "Geri Grips" under the names "Godzilla" and "The Cuban Brawler". Some of you Might remember me from when I worked for "Brita Inga Olsen's" wrestling club in NYC as "Susan"….If you look at "WB270" hard enough you might find me lol the old link to the wrestling club still works. Things have changed since those days.  Some of you may know me as The Awesome yet Amazing….Loud NYC Producer and Promoter who pretty much says whatever on social media lol…..Or you may even know me as "The Soap Pusher' for The Fabulous and Glamorous Superstar of GLOW (Gorgeous Ladies of Wrestling) "Hollywood" However you may know me of have heard of me…..I'm very grateful and thankful for all the opportunities that have come my way. It's a huge honor and blessing for me to be able to work with all the amazing ladies that I have had, and continue to have the privilege of working with and becoming friends with thru this exciting industry. All I can say is that I'm a work in progress. Like Popeye I eat my spinach so I can stay strong.
All this producing and promoting has made me miss my days of dominating and showing off my powerful claves along with demonstrating how strong I am at any weight that I might be at the moment. I might be short but I'm a powerhouse.
I have a background in TKD, JKD, Muay Thai Kickboxing, American Kickboxing, Boxing, BJJ, Grappling, Wrestling, and Weight Lifting. I might be short and meaty….but I'm strong as an ox. I even participated in underground fights, (What can I say the money was nice) lol.
I do travel, mostly for my productions and will post on here when I'm traveling. I can also travel out to you if you want to exclusively fly me out to you and are willing to provide accommodations. (What did you think I was going to fly on my broom) lol.
All jokes aside I do have a sadistic side and I'm extremely bossy, demanding, and a bit ruthless. But I do have a big heart and love to help people. Enough about me…..Perhaps you are seeking someone to spar with, or you need a beatdown to keep you in check. If that's the case then I'm your girl 🙂
I also produce some pretty cool videos that feature many of the beautiful and amazing ladies on this site. As I have stated many times on Social Media "I Love My Job" 🙂 Let The Games and Beatdowns Begin. But most of all let's have fun.
A couple of ground rules:
1: You should be able to communicate in 3 emails or less what kind of a session you want, and the length of the session. I don't wish to go back and forth with 100 emails. So be specific, don't waste my time and I won't waste yours.
2: Start by telling me who you have sessioned with, as I ask for references.
3: State the city you are in, and what your schedule is. As this will make it easier for us to agree on a session appointment. I do travel but if I'm not in your area at the moment and you wish to session with me we can work something out.
4: A %50 deposit is required for me to book the session, as this will secure your spot. (the deposit is nonrefundable)
5: If you need to reschedule please let me know 3 days prior to our appointment, and we will work something out. Otherwise I will have to charge you rescheduling fee
6: Hygiene is extremely important, don't show up smelling like crap on a stick, or like you have been herding goats somewhere.
****I feel must repeat this 100000 because unfortunately some of you don't read, so that we don't waste each others time. If you want a "Live" Face To Face Session, you must send me a deposit before we meet so I can secure your session appointment. No deposit, No Session. So no you won't get to talk to me on the the phone, no you won't get the address of where we are sessioning. No deposit gets you Nothing.
You send a deposit then yes you get to talk to me before our session, yes you obviously will get the address.
No Deposit=Nothing
What I do:
I also offer sessions to not only males that wish to be dominated by a strong female, but other females and couples as well.
Doubles
Calf Worship
Bicep Worship
Foot Worship
Smothering
Face Sitting
Role Play
Spankings
Verbal Humiliation
Ball Busting
Cunt Busting
Trampling
Bondage
Pegging
Skype Boxing Sessions, Beatdowns, and More
In Gym Training
Beatdowns
Belly Punching
Cat Balling
Cat Fighting
Boxing (Fantasy, Foxy, Semi-Competitive)
Grappling
Wrestling
Scissoring
Feats of Strength
Arm Wrestling
Posing
Tickle Sessions
Tickle Wrestling
Custom Vids
**I have access to studios with mats and depending what state/city I'm traveling in I also have access to a ring**
To send Tribute: Cashapp: $Oyanka
For links to all my different Clips Stores Visit My Linktree link: linktr.ee/Oyanka
Services Offered
Private Webcam / Skype / Video Chat
Phone Chat
Fantasy Wrestling
2 on 1 Wrestling
Couples Wrestling
Tae Kwon Do
Muay Thai
Grappling
Semi-Competitive Boxing
Fantasy Boxing
Fantasy Kickboxing
Fantasy Catfighting
Tag Team Matches
Armwrestling
Foxy
Boxing
Female vs Female
Tickle Wrestling
Scissoring
Custom Videos
Feats of Strength
Belly PunchingIn-Gym
Training
Bondage Wrestling
OIL Wrestling
Travel
| | | | | |
| --- | --- | --- | --- | --- |
| Date Begins | Date Ends | City | Area | Country |
My Gallery