Tyler Dare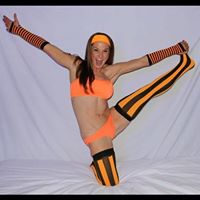 Contact
Location:&nbspUnited States , North Carolina, Charlotte
Email: [email protected]
Last Activity: 09/28/2023
Stats
Height: 5'5" - 165 cm
Weight: 145 lbs - 65.8 kg
Physique: Athletic
Years Of Experience: 5-15 years plus
Tip Me
About
Hello Everyone!
Thank you for viewing my profile. A little bit about me…
I have been doing sessions for upwards of 15 years. After living in Chicago for 2 years and Denver for 8 years I am happy to say I have returned to Charlotte, NC. I love traveling and every month I travel somewhere for sessions along with filming and custom work. If you would like to arrange a session, email is the best way to contact me, [email protected].
Services Offered
Private Webcam / Skype / Video Chat
Phone Chat
Competitive Wrestling
Semi-Competitive Wrestling
Fantasy Wrestling
Pro Wrestling
Submission Wrestling
Pin Wrestling
2 on 1 Wrestling
Couples Wrestling
Brazilian Jiu-Jitsu
Grappling
Fantasy Boxing
Fantasy Catfighting
2 or More on 1 Handicap Matches
Tag Team Matches
Armwrestling
Scissoring
Custom Videos
Feats of Strength
Lift and Carry
Training
Travel
| | | | | |
| --- | --- | --- | --- | --- |
| Date Begins | Date Ends | City | Area | Country |
| 10/05/2023 | 10/06/2023 | Columbia | South Carolina | United States |
| 10/06/2023 | 10/07/2023 | Jacksonville | Florida | United States |
| 10/08/2023 | 10/10/2023 | Tampa | Florida | United States |
| 10/13/2023 | 10/14/2023 | Orlando | Florida | United States |
My Gallery
Events
Reviews
Old Reviews
Fmny
12/15/2021
I had the pleasure of doing a Session with Tyler today. This was my 1st time ever booking a session and you could easily say that I was a bit nervous. Instantly, Tyler put my mind at ease and couldn't have been more friendly and sweet. Her beauty is matched by her tremendous wrestling skills and I had an absolute blast. I cannot recommend Tyler enough.
Erocker
10/29/2021
I had my very first session ever with Tyler this past Monday, and she is an absolute peach. Once I saw her it was instant smiles. She's really warm, friendly, fun and unbelievablely sexy. She took it easy on me for my first scissor session but man shes strong, almost got an early knockout in her sideways scissor hold. She made the session everything I hoped for and I will definitely hit her up for another next time I'm in her neck of the woods or she's In mine.
EZE
01/23/2021
Met Tyler for the first time back in 2009 and shame on me for going so long without seeing her again. Today in Dallas I finally got to session with this down to earth wonderful Lady once again. Still the sweetheart. Had a blast
Eric
Jmoney
11/19/2020
I had a scissor session with Tyler today Wednesday the 18th. She is way more pretty in person than the pics I know it's a cliche and it's said a lot but it's the truth! I met her outside then we went into the room where the session was in. I requested a bikini as the wardrobe when we got into the room she took dress off and the first thing I noticed when she took the dress off she was wearing her belly button piercing and my eyes lit up as she was taking the dress off. It's something I forgot to mention when requesting wardrobe. I seen she doesn't always wear it whether in pics or videos. I don't know why but I find a lady with that piercing extra sexy and man was she. She has a great personality as well she was very nice; probably one of the nicest people I've met in life period. I was so happy to meet the Legendary Tyler Dare well she's a legend in my book anyways. After talking a few minutes the scissors started I lasted a few seconds before I tapped. I asked how much percent that was and she said about 70. I thought wow 70 percent from her I did pretty good because I did feel her legs as I was being squeezed and I can feel they were big. She is the strongest I've felt in a session if not tied for strongest but probably the strongest though anyways the next scissor she put me in I tapped she said that was about 10 percent in my mind I'm like dang that made me feel a little embarrassed at how fast I tapped. In another session I had with someone else I did way better I was able to take more but with Tyler I was tapping quick. Another thing I was a tad nervous at first but unlike my previous 3 sessions this was my 4th in all 1st with her I was nervous the whole time but talking to her was like talking to a friend I was very comfortable. I am a shy person I would say but not around her though. I forgot to mention at the start she was a little dominant in how she handled me on the bed to start the scissors which was also very sexy. At the end she walked me to my car and gave me a hug I hope to have another session. Another cliche but it's the truth book her if she comes your way or you'll regret it. Thanks Tyler-A
slarti
12/08/2020
Gotta love these strong girls. Like you, I find conversation comes naturally with them. Class acts!
Anonymous
11/11/2020
I had a lift and carry session with Tyler Dare in Ft Lauderdale. She is recovering from a knee injury and she lifted me with such ease for the entire hour with very little breaks! (Can only imagine if she was 100%). Shes an expert wrestler too… competitive, semi-comp, fantasy. She does it all! Tyler Dare is an absolute gem. Shes beautiful inside and out. She should be inducted into the Hall of Fame of sessiongirls.
If she visits your area, be sure to book with her. You will not regret it..worth every penny.
Cant wait for our next session! Hopefully soon 😉
SheldonM
01/28/2020
I had a session with Tyler when she came to London last year and to be honest my session was the most devastating I have ever experienced. She is very funny, friendly and energetic!
She knocked me out cold around 5 times. Her side and reverse headscissors are deadly and the effort she puts into sessions and facial expressions she makes during the session are a thing of beauty.
Highly recommend!
waldo0078
06/23/2019
Had my first session with Tyler last week, and it was wonderful! She does a great job of communicating, and very easy to talk to. On the mat I didn't have a chance, she is very strong, skilled and powerful. Overall, had a great time and would highly recommend!!
Hollywood
05/31/2019
Tyler is simply the best. She is beautiful, fun and down to earth. Session was exactly what I wanted. She truly blew me away. She is not only amazing, but just a great human being.
Anonymous
04/28/2019
Tyler was one of the first girls I ever met for a session, several years ago. I saw her a couple times. I probably had 50 lbs. or so on her, but she beat me armwrestling and wrestling fairly easily. Her scissors are very strong, if she gets those legs around your head, you're not getting out.
Easy to set up with.
judoprince
02/17/2019
I just had the good fortune to *finally* meet Tyler, and it was amazing! She is scrappy, witty, tough, sharp, fun, talented, generous, with moves that will grind you down. And the funny thing is, she doesn't even need to work that hard – though she does – to put you in your place, as her smile can dazzle you from the moment you walk in the door to the moment you tap on the floor, as Tyler legit loves to wrestle (even after she won, she still had some bonus rounds left in her – awesome). Great communication, stellar presence, and honest enjoyment of everything she does and everyone she meets. Before you leave this earth, see her.
09/15/2018
Strongest girl I sessioned with. She is very professional. It was easy for her to outwrestle me. I have never been able to find a girl to beat me in armwrestling and she slammed me to the table in 2 seconds.
04/18/2018
Just had an awesome scissor session with Tyler. She was very easy to talk to and has a great body. Her legs were bigger then my head and put me in every scissor hold possible, We even tried some that she hasn't done in a while. The session also turned into a little bit of a training session to which was awesome. She treats her sessions like hanging out with friends, you get to know each other fast. I have never been knocked out before considering she was my first session, but she ended it with a revers knockout and let me just say I didn't even know it happened. We were talking 1 minute and the next I am laying there staring at her waiting for something to happen. I will defiantly be seeing her again.
09/26/2017
I just had a wonderful session with the lovely and beautiful Tyler Dare. First, I must say magnificent personality and body. The session felt more like I was talking with a friend, even when I was knocked out I woke up thinking we had been talking. I just couldn't remember what we had been talking about. Tyler is like the super cool gorgeous girl next door that you enjoy hanging out with and sometimes she just kicks your ass.
Tyler knocked me out four times cold and a few almost knockouts, you know that tingly slightly weird feeling that is so cool. I learned a lot, I had a great time, and I look forward to some more sleep therapy. I am very awkward until I get to know someone but I was a lot less awkward with Tyler, not completely myself but closer to myself than I have ever been in that short of a time.
So, if you haven't seen Tyler do it as soon as you can! If you have seen Tyler, you already know. Tyler is awesome.
08/20/2017
She is very disarming and her demeanour put me at my ease – I was a basket of nerves going in, but I soon felt comfortable, and I enjoyed the session greatly.
Tyler was chatty and pretty forthright, and I found her easy to talk to. I am not sure how she would be with heavy RP, since I didn't request that, but she struck just the right tone for my session. She was accommodating and creative, and likes to ham things up in a bubbly joyful way that really creates a good vibe.
She is in great shape. Her legs are strong, and so are her arms. Her torso is fantastically well-shaped. All round great physique.
All in all, a great first session for me.
08/17/2017
I have been seeing tyler for years now and she is amazing on all levels. Her grappling is good but her thick thighs are lethal, knock you out to oblivion. Def recommend seeing her, so beautiful in person
05/07/2017
Just met Tyler. She is fun and playful.. she is fun and awesome.
Highly recommend her. She is cooll
Just had a recent session with Tyler. She was everything that I could have hoped for in a session! I am 6'2″ but she took me down a peg or two! LOL! Highly recommend her if you want someone who has great skills and is sweet to boot! :lol:.
10/02/2014
Review date: 4/23/09
When I sessioned with Tyler it was my first session ever, and WOW! Tyler is amazing, and was the perfect choice for my first session. Everything that has been said about her is true; as far as looks her pictures are nice but she blows them away in person. Her eyes are a sea green which you find yourself just starring into, and her body is so unbelievably solid! (And she doesn't even work out!!!) Another thing written has been about her personality…Tyler is one of the coolest girls I have ever met! I felt like I could have talked to her for 3 days straight…and probably would have, but we realized he had to stop as we both had other things that needed to get done today! Then her strength…that's a whole new paragraph!
OMG! Well let me just start by telling you about myself. I am 6'0, 175lbs, and work as a personal trainer so I am strong and in very good shape. Tyler, who doesn't workout, yet has 13 inch biceps, was able to match me in strength!!! We started out with some arm wrestling, and with our right arms (which are both of our dominant arms) we held each other to a draw. She had me on the run for a while, almost taking me down, and I was like holy crap, this cute little girl is about to beat me in arm wrestling! But I was able to hold her to a draw…I never was able to move her arm past neutral though!!! She is STRONG!!! I then wanted to try out some of her lift and carry abilities, and she had no trouble tossing me over her shoulder and doing some squats with me up there!
We then moved into the wrestling portion of our session and I told her I wanted to see if she could pin me. We started standing as to not neutralize my height advantage, but she was able to trap me in a head lock and take me to the ground. We rolled around for quite a while, where again, she was able to match me every time I tried to over power her! At one point I almost had her pinned, but her shoulder never went down and she was able to slip my hold. We continued our back and forth struggle and then BAM I found myself trapped! She got me in a school style pin and I could not lift her off of me! She had my wrists pinned down, and I was able to push about a foot off the ground and then BAM she would thrown them back to the floor! I tried to swing my legs up to wrap around her, but she knew that trick was coming and left nothing for my legs to grab onto! After I realized I wasn't going anywhere, she cutely asked "so is that a pin?" I just had to laugh!
The most impressive part of the wrestling match though is when she actually was able to over power me! As I said, in most of our rolling around, we were dead even in strength (even though I am 40 lbs heavier than her, 6 inches taller than her, and my biceps are 3 inches bigger than hers) …well this time, again from a standing position and our hands on each other's shoulders she started pushing me backwards! I couldn't believe it! This girl is out muscling me and pushing me back! Well right in that instant, as if she knew exactly what was going through my head, she reversed it into a pull and threw me to the ground! That move was truly masterful!
We had SUCH a great time though! We were both laughing and joking through the whole session…and when we were both out of gas, we would take some water, catch our breath, chat, and get right back to it! At the end of the session I taught her how to do a body slam, which she executed perfectly! Tyler's personality is only matched by her beauty, which is only matched by her strength! What a triple threat that is!
">