Sophia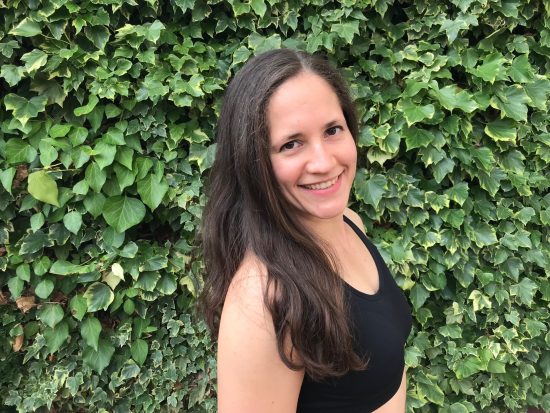 Contact
Location:&nbspGermany , OTHER, Düsseldorf, Nuremberg
Email: [email protected]
Last Activity: 08/14/2023
Stats
Height: 5'9" - 175 cm
Weight: 155 lbs - 70.3 kg
Physique: Athletic
Years Of Experience: 5-15 years plus
Tip Me
About
Due to a knee injury no appointments possible for an indefinite period of time!
Aufgrund einer Verletzung am Knie derzeit keine Termine bis auf unbestimmte Zeit möglich!
---
English version below
In Nürnberg Termine eventuell auch an anderen Tagen möglich!
Du kannst dir deine Niederlage schon in Gedanken vorstellen? Dann ist es an der Zeit, dass du sie auch real spürst. Du wimmernd unter mir, ich lachend über dir…
In den verschiedensten Griffen wie Scissors, Chokes und Hebel lasse ich dich zappeln und zum abklopfen bringen.
Bei mir steht der Spaß und der gegenseitige Respekt im Vordergrund. Gerne kämpfe ich full-competitive mit dir, schalte aber auch ein paar Gänge runter.
Meine langjährige Kampfsporterfahrung, anfangs im Karate und Ju-Jutsu und später im MMA unterstreichen meinen Siegeswillen. Inzwischen liegen auch 5 Jahre Sessionerfahrung hinter mir und ich habe noch lange nicht genug. Ich lebe den Kampf mit Männern!
Bist du bereit mir gegenüber zu treten? Melde dich bei mir!
Ich bin anzutreffen in Nürnberg (ich wohne in Nürnberg – teils spontane Termine möglich) und Düsseldorf und weitere Städte, siehe dazu meinen Tourenplan.
Bei aller Härte 🙂 Ich habe keinerlei Interesse daran dir ernsthaft zu schaden, sieh also bitte von Anfragen nach K.O.s ab.
Bitte nenne mir doch in deiner ersten Kontaktaufnahme deine Größe, dein Gewicht, was du mit mir erleben möchtest und an welchem meiner gelisteten Standorte du mich treffen möchtest. Für mehr Infos über meinen Service schaue auf meine eigene Website: mixed-wrestling-nuernberg.de . 😉
******
In Nuremberg appointments are maybe possible on other days!
The defeat is haunting through your mind? Let me get this real. You are whimpering beneath me, I am laughing while sitting on you…
You will feel different holds, chokes and locks force you to tap out.
Having a lot of fun and also mutual respect is important to me. I fight full-competitive but also step back for you.
I have several years of experience in Karate, Ju-Jutsu and later MMA as well as 5 years experience in wrestling sessions and still I can't get enough. I live the fight with men!
Are you ready? Contact me!
You will meet me in Nuremberg (I live in Nuremberg – maybe spontaneous appointments possible) and Düsseldorf and other cities, please have a look on my travel plan.
Even if I love really good fights, I am absolutely not interested in seriously hurting you, so please do not even ask for K.O. sessions.
Please let me know some facts in your first contact mail/message about your height, weight, what you want to experience with me and in which of my listed cities you want to meet me.
More information about my service on my own website: mixed-wrestling-nuernberg.de . 😉
Services Offered
Competitive Wrestling
Semi-Competitive Wrestling
Fantasy Wrestling
Pro Wrestling
Submission Wrestling
Pin Wrestling
Brazilian Jiu-Jitsu
Muay Thai
Grappling
Semi-Competitive Boxing
Fantasy Boxing
Semi-Competitive Kickboxing
Fantasy Kickboxing
Armwrestling
Boxing
Scissoring
Lift and Carry
Belly PunchingIn-Gym
Bondage Wrestling
Others: Please email request
Travel
My Gallery
Events
Reviews
Old Reviews
Moritz
11/13/2021
I´ve already had plenty of sessions against her. All I can say is that this lady makes you addicted for more. She is such a natural beauty, her body is adorable, she´s always very friendly, and no clock watcher at all. Her strentgh and skills are breathtaken. I always have to find myself under her. No chance at all. And she tells me that she only uses half of the power she´s got. Wow! What a wimp I must be. But I am surely not. Or perhaps yes? I don´t know it anymore. After the fights with her I am lost. And addicted, seriously.
Anonymous
10/26/2021
Sophia is the best I just love the session I had with her. When she opened the door and smiled to me she got me already. She is beautiful, absolutely skilled on the mats (she has many years of professional martial arts experience), and she makes a point to be as accomodating as possible. Sophia really loves to fight, and I had no chance at all. It was impressively easy for her to lift me up. With a big smile on her face she put me into various holds and didn't let me any chance to get out. When it was obvious I had no chance against her she showed me some techniques and let me try to keep her on the ground, too. The session was great fun and there is no one I would recommend more highly for semi-competitive fighting. So guys go and message her and do her the favor to fight with her.
Willy
09/19/2021
I had a fight with her 2020 in Nuremberg. First we had a little talk to know each other, then I had to shower and after that, the fight began.
First we boxed competitive and my stamina wasn't as good as hers. She had a height advantage and when she did her combinations, I could only react. I could manage it to hit her sometimes, but she adapted quickly, so despite of really trying to hit her, it wasn't possible in the mid of the boxing fight. In contrast, she pushed me against the walls with her punching combinations. But instead of taking advantage that I couldn't retreat backwards anymore, she stopped and indicated to me, I should come to the middle again.
I needed many breaks and drink much water, which, how it turned out, was a big mistake some fights later…
Finally, we did some wrestling where I had absolutely no experience and she showed me some techniques. I think I wasn't bad for a beginner, but at some point she had my belly between her legs and she squeezed very hard. This was the point where I felt pretty sick. I needed a break and I felt I had to vomit, so I run to the toilet and vomited all the water which I drunk.
Sadly, I couldn't continue the fight anymore, because I felt so sick.
I really liked to fight her and I appreciate, that she is one of the few female fighters which offers competitive fights, so someone can experience a real female victory!
Sophia is very smart and educated and she greatly respects the person she fights with. Nevertheless, I wished she didn't hold back so much. Especially in the boxing fight. I know, I felt sometimes unconformable and she realized that and held back. But afterwards, I wished she pushed me a bit more. I think, when I would meet her more often, we could arrange an adequate fighting intensity.
I really like her as a person and a woman and I would like to meet her again, but I have to travel roughly 6 hours which makes it uncomfortable.
It was all worth it and I'm glad I had my first session with her.
She's a wonderful woman and the man which she will marry, is only to envy…
">