Roxanne La Roux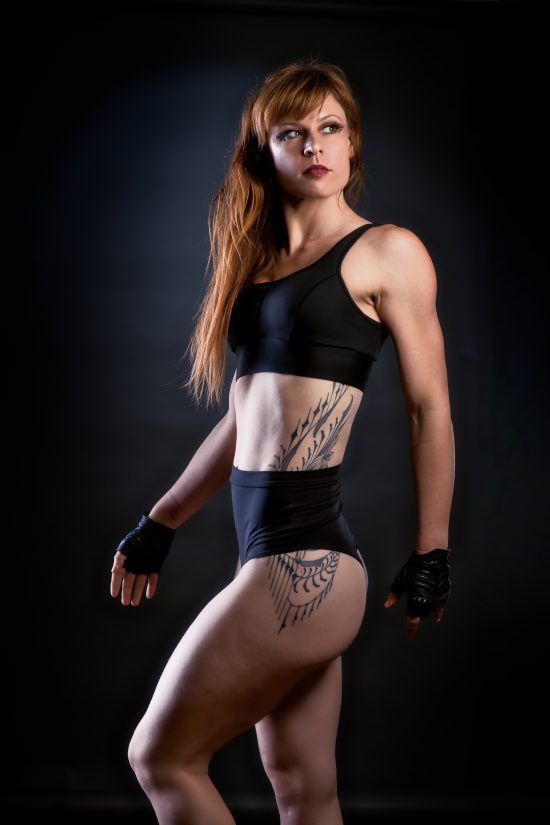 Contact
Location:&nbspUnited States , California, Los Angeles
Email: [email protected]
Last Activity: 11/15/2023
Stats
Height: 5'8" - 173 cm
Weight: 135 lbs - 61.2 kg
Physique: Athletic
Years Of Experience: 5-15 years plus
Tip Me
About
Update: Looking for travel opportunities this summer. Let me know what areas are best! Currently back in Southern Cali
Short version:
Beautiful, fit, clean, well educated. Fast and flexible. 4 years of semi-competitive wrestling experience. Specializes in fun, playful sessions, and enjoys adding a hint of domination into wrestling sessions.  To find out more, please email your interests. 
Long Version:  
Hello! Thank you for visiting my page.  You may know me as Roxanne or Fox or as one of my fire dance-related aliases. Here is some background on my wrestling experience:
I got involved in the professional BDSM community about five years ago, in order to explore myself on a deeper level, as well as to supplement income while diving into my fire-dance training.  I was pleasantly surprised to find that I very much enjoyed dominating men.  It allowed me to step into a position of power and authority, something that I had been subconsciously craving.
As I booked more sessions as a dominatrix, I started to become aware of the fetishes that inspired me most, as well as the ones that were complete turn-offs.  I absolutely adored sessions that included playful tease and denial, bondage, and role-play.  I felt less enthusiastic about clients who asked for extreme humiliation or pain, and downright refused anyone who requested any type of sex acts.  Although these boundaries limited me substantially as a professional domme, I found that the clients who had genuinely compatible interests enjoyed my sessions immensely.    
One day, a repeat client mentioned that he thought I would enjoy session-wrestling.  He asked if I would like to try pinning him down with my body, rather than implementing our usual bondage routine, and offered to teach me some holds.  I was immediately drawn to the challenge, as I had always enjoyed rough-housing and play-fighting as a kid.    We proceeded to enjoy the most enthralling, high-energy session I had ever had up to that day. That very same evening, I made profiles on all the session-wrestling websites.
As I started to book more wrestling clients, I learned more holds, and was able to start progressing to a more competitive level.  I enjoyed wrestling more than domination, because I felt like my authentic self.   I feel that the act of physically overpowering someone is significantly more rewarding to me then strutting around in high heels, telling people what to do (although I do still enjoy those sessions on occasion, minus the heels).  I am playful, quick witted, and down to earth.  I prefer to utilize these personality traits as much as possible, rather then reinventing myself completely during a session.  Even during the role-play wrestling scenarios that I have booked recently, I feel like I am able to remain more authentic then I did during traditional Domme sessions.
As I have progressed throughout the past three years, many clients have urged me to take jujitsu classes, so that I can eventually start to offer full-on competitive wrestling.  I have considered it, because I enjoy wrestling so much, and want to continue to move forward in this craft.  Upon some soul-searching however, I realize that I have less of a desire to take my sessions in this direction.  Instead, I have isolated what I love most about sessions, and I will try to describe it in the paragraph below, in the hopes of luring in those who are in true harmony with my style.
For me, session wrestling isn't about winning or losing a fight.  I consider it more than a sport. In fact, it is its own art form.  The moments I feel most inspired are when I am switching between holds, catching my opponents off guard,  and trapping them in positions they didn't see coming.  I love the slithering motions that make it so difficult to pin me down; the quick transitions that allow me to use someone's movements against them.  I love the meditative flow that we sink into as we go from one position to another, to another.  I love losing track of time, entwined in serpentine undulations.
But I digress. The thesis of this lengthy "About Me" is that I want each of my wrestling sessions to feel as fulfilling and healthy as possible.  If the type of session I have been describing sounds appealing to you, we will probably get along better then you could ever imagine.  If you have a different vision, we still may be compatible of course, but we should communicate our needs beforehand, in order to ensure that we are the right fit for each other.  If your sole interest is to see if I can beat you in a fight, I might be able to, depending on your weight class, but I will feel less creatively inspired.
Flow State Wrestling (as I have christened it) is both a powerful and subtle art that will inspire you on a physical, creative, and meditative level.  Thanks for coming to my ted talk.  😉 See you on the mat.
Services Offered
Semi-Competitive Wrestling
Fantasy Wrestling
Submission Wrestling
Grappling
Fantasy Catfighting
Tag Team Matches
Female vs Female
Scissoring
Custom Videos
Posing / Modeling
Bondage Wrestling
Travel
My Gallery