Rain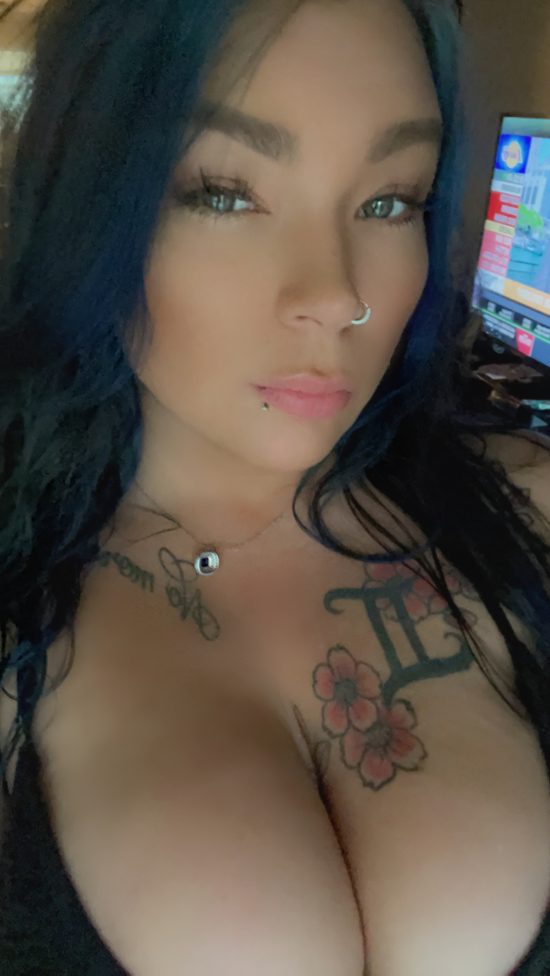 Contact
Location:&nbspUnited States , Arkansas, Little Rock
Email: [email protected]
Last Activity: 11/18/2023
Stats
Height: 5'2" - 157 cm
Weight: 165 lbs - 74.8 kg
Physique: Curvy
Years Of Experience: 5-15 years plus
About
Welcome to my profile! I've been doing this 10 years now and Nothing brings me more pleasure than head scissoring, smothering, just pushing someone into submission.
I have all the "equipment" to make sure that the only breathe that you get is what I decide to give you. Luckily I'm very good at reading my victims and love going at your pace.
As long as we understand I'm going to be the winner, that is.
My mouth is probably the only thing that's not controllable. I'm passionate about what I do and it shows.
My repeat friends y'all know how this goes. So to my new victims I love to travel so don't hesitate to send a message to see when I'll be by you.
I look forward to ""beating I mean meeting you of course.
Disclaimer:: Dealing with me Be prepared to get beat and humiliated verbally and love every second of it.
Services Offered
Private Webcam / Skype / Video Chat
Phone Chat
Other Webcam Shows
Competitive Wrestling
Semi-Competitive Wrestling
Fantasy Wrestling
Pro Wrestling
Submission Wrestling
Pin Wrestling
2 on 1 Wrestling
Couples Wrestling
Grappling
Competitive Boxing
Semi-Competitive Boxing
Fantasy Boxing
Competitive Kickboxing
Semi-Competitive Kickboxing
Fantasy Kickboxing
Fantasy Catfighting
2 or More on 1 Handicap Matches
Tag Team Matches
Armwrestling
Foxy
Boxing
Female vs Female
Tickle Wrestling
Scissoring
Custom Videos
Feats of Strength
Lift and Carry
Posing / Modeling
Belly PunchingIn-Gym
Training
Bondage Wrestling
Others: Please email request
Travel
| | | | | |
| --- | --- | --- | --- | --- |
| Date Begins | Date Ends | City | Area | Country |
My Gallery
Events
Reviews
Old Reviews
Anonymous
07/12/2020
I had a very enjoyable session with Rain. She is very strong , skilled and made sure I didn't take on too much. Her smother holds with her breasts, hands and faces sits were unstoppable for me. She also easily beat me in arm wrestling. Can't wait to see her again.
SomeDudeOverThere
04/26/2020
Had a second session with Rain back in October, totally forgot to put in a review. She definitely came out swinging this time, and would smother me during the clinches to gain an even bigger advantage. She was always either on the attack or ready to go on the attack. Every time i thought i had an advantage, she would show me otherwise. I can't wait for all these quarantines to be over and get another shot at her in another session! Definitely going to try and make her earn the win!
Anonymous
04/22/2020
I've had well over 100 mixed matches in the past 10 years, five of them with Rain, and haven't gone up against anyone else who uses her chest as a weapon like her. Even when she's on her back and you think you have her pinned, her combination of breast smother and bear hug is virtually inescapable. She is so strong and well-endowed that your only choices are to tap out or pass out.
Anonymous
04/20/2020
I had reached out to her about a Skype session, it was to be a boxing related Skype. She gave me the rates and i asked for her form of payment.
Never heard back from her, maybe she didn't understand the concept of wearing boxing gloves and punching towards or away from the camera as I would look on?
Nothing against her, just find it odd..she never replied. I know i didn't say anything wrong 🤷‍♂️
jerseyshore
02/01/2020
I met with this awesome lady last summer. Despite her having been ticketed by our local police and her having a terrible drive to visit the area she greeted me with incredible enthusiasm! She was friendly, upbeat, and lots of fun. She treated me like I was the most mportant guy in the world for our hour. She was easy to contact/easy to meet and I cannot wait for her to visit Toms River again!
Thank you dear, for making me feel like a King while you kicked my ass!
Anonymous
10/21/2019
Just had a lift and carry session with rain and it was the best.. she easily lift and carried my 165lbs with no problem.. even at times doing squats with me.. piggyback, firemans and shoulder ride Carrie's she did did it with ease.. definitely recommend a lift and carry session with her
Mrwrestle40
08/18/2019
Wow I had a fantasy wrestling session with rain and she was awesome , beautiful , and a accent that will make you melt , she was really fun and great to talk to , her scissors are unbreakable so you better tap , and her breast smothers were to die for , one of the best sessions I have ever had , she made sure that the session was all about me 100% , and that I was happy , I can't wait for her to return to Rhode island , thanks rain
SomeDudeOverThere
05/06/2019
I've been a big fan of Rain and her sis Hollie's work, so when i saw that Rain was coming into town I definitely had to give that a shot, and it was certainly worth it!
She's really makes you feel comfortable and talks through the session before getting started. She wrap my hands for me while talking through our semi-comp/fantasy boxing session. Once she put on her gloves, it was on!
We discussed a 6rd fight with me having the "upper" hand in the first 2rds and her coming back in the later rds to take the win. She really had me fooled thinking i ever even had a shot at having an advantage. When rd 3 came up she started to really show her skill and speed. At one point she had me dazed and i tried to clinch to stay alive me she smothered my face in her chest to make sure i knew who was in charge.
She's amazing, definitely worth several sessions, and looking forward to another session with her!
ditpook
10/06/2018
Everyone here writes wrestling reviews, well Rain is also a very capable Boxer. I saw Rain boxing on several video sites and you can tell she knows what she is doing with the gloves on., so I sent her an email.
A few people below said she wasn't getting back to them, well maybe it's what you said.
I was very polite, told her exactly what I wanted to do and she got back to me right away. In fact, she sounded like she wanted to see me the next day. She said she loves to box and she wants to do it more. I was glad to accommodate her.
We chose a crazy time to meet, just as the East coast was being evacuated for a hurricane, and while I said I could wait for the weather to clear, she pressed on through traffic for hours and hours to box me I was never so flattered to have such a gorgeous and talented woman making such an effort for me, not like some pump and dump girls you may encounter in these listings.
When I arrived, she cleared the suite of furniture so we had some boxing room and she was five foot two inches of stunning, beautiful, curvy, boxer in a black slip with her wild hair tumbling over her shoulders.
It didn't take long to catch up, as we emailed a lot, and I told her I wanted Fantasy Boxing with a detailed story and an attitude. She sat me down and did the most amazing thing. She put my handwraps on me, then my gloves and she told me how she was going to box me.
She was mesmerizing. While someone below joked and called her 'chatty', I just wanted to talk to her for hours about boxing, her life experiences, and what we each liked to do with the gloves on.
I got up the nerve and stopped talking and we squared off on the floor. Rain knows how to box, she really knows how to box, and can control her punches, their targets and power, and she has footwork too. I finally found someone that knows what she is doing and just needs to settle into a rhythm with me and we could be perfect boxing partners in a few sessions.
One link I sent her was of two pro boxers sparring and as we stepped onto the floor she was up to the speed, timing and power of the people in the video. I asked her to slow it down a little so I could savor the fantasy more and like a finely tuned athlete, she was able to bring it down in speed, and power to exactly what I wanted. It was like a ballet in boxing gloves.
In round 2 it got better. She slowed down into a workable rhythm and we punched, blocked, got punched and occasionally clinched but no one got hurt. We wore mouthguards but I don't think we needed them. We were both good enough not to hit each other in the mouth.
I won't go into details of the fantasy, but Rain was fearless and playful and took my fantasy where no one else could grasp. Rounds came to an end but I didn't want to hear the bell. She was that good. The boxing, the fantasy, the skill was amazing.
The final bell sounded. The bout went to Rain for the knockout. But it wasn't over…2 weeks later I asked her back for a 4 hour session and she was up to the task. HOURS of Boxing. Knowing exactly what I wanted now, we started where we left off and it is just getting better and better. I am so glad I contacted Rain. I never thought I would so look forward to 'Rainy' Days.
Musclecrzy83
09/11/2018
I just saw Rain for the 12th time in the past 4 years and not only is she getting stronger her skill is too! She's as strong as she is beautiful..from her personality to her taunts as she wrestles you to the floor.. Since I've met her I haven't boxed or wrestled another girl. Her wrestling is amazing but her boxing is great too.. She's the only girl I know her size that will go full on competitive with anyone or as soft and sensual as asked. She definitely brings something different to every session… You never really know what your going to get yourself into so just be prepared for what you ask for. Dont miss this beauty if she comes your way.. You will regret it!!
Rolock
08/21/2018
Just had an amazing competitive session with Rain. We did a 20 minute match with only 3 seconds to rest after a tap. Stakes were pretty high and she beat me 4-2. She had a hard time taking me down but once i got her on the ground she was really tough to handle. I really wanted to win this one and she still beat me. She is so fun to session with. Can't recommend her enough.
Justinburns
08/20/2018
I just had a session with Rain and she was amazing. Easy to communicate with and showed up promptly at my hotel. From there the match was on. She dominated with strong scissors and heavy smothering. If you don't tap when she smothers you then be prepared to pass out! She's also a lot of fun and communicates very well while sessioning. I recommend everyone to meet her if they can. I will be doing so again when she's back in town.
07/08/2018Loved wrestling with this little woman, she is short but don't let her size fool you she is quick and strong she may not be as strong as a bodybuilder but she's got skill and speed, her schoolgirl pin and chokholds are inescapable and I'm not just saying that, I was wishing that her chokes would be just enough to trap me and not enough to submit me but there is no way this little woman can get those strong little arms around your neck and you not submit, and man is she good at pinning you and breast smothering you, every time she did that I could not move or breath had to tap every time, she Is😄 so down to earth and sweet, she demanded a hug when I first came in and hug me at the end of the session and gave me sweet little kiss on the cheek. I missed her the first time she came to Indy she never answered my emails but I found out that her email was having problems it had been hacked she more than made up for it though when she came back through, she has a very good scissors to but I enjoyed most being trapped in her chokehold if she could choke for the whole session it would be perfect. Love Rain you are a lovable little Dynamo!!
06/06/2018
Either her email service doesn't work or she just isn't motivated, rain doesn't see her potential client s as important, you are welcome to try to message her but she will more than likely disappoint you!
12/30/2016
Just had a session with Rain in Philly and I will def be back for more. When her thighs wern't crushing my ribs they were taking all my circulation from my neck.. She has an amazing personality and made me very comfortable and i got everything i asked for and more. I highly recommend a session with Rain if your looking for beauty and strength. You can tell she really loves what she does.
12/21/2016
Had met Rain several months back. Session itself was good as she was very skilled at wrestling, and strong. The only issue was last minute change in her hotel & fact Rain does not respond very quickly to emails. Also had to wait a full hour at hotel as she was late for our appointment.
Few weeks ago Rain sent email saying she was coming to my town. After appointment was set, though took a week since she does not respond quickly to emails. The night before our appointment got email from her stating she got stuck in city she was in & if I could see her the day after our original day. I emailed her saying that would be OK. No response. I emailed her couple more times. Still no response. The "new" day came & went. I have never received an email response after my email stating seeing her on new day was OK. I have sessions with many women but Rain is the worst at communicating I have ever seen. I will not try seeing her again!
09/16/2016
Saw that Rain was coming to my city.
E-mailed her requesting a session. After 4 days of no response I sent a 2nd E-mail.
Been one week now since first E-mail & still no response.
Rain does not seem to respond to email!
04/13/2015
I have had 3 sessions with Rain, one by herself,one with her and her sister Hollie, and the last with her and Raylene. Either as an individual session, or in a 2 vs 1 session Rain is terrific. She knows every hold in the book and comes at you straight ahead at full force. I always thought that a breast smother submission was just fantasy, but Rain uses her big DDs as one of her main weapons and will wrap her arms around the back of your head like a Boa and press her "twins" against your face and it is either tap out or sufficate. Rain has strong scissors and an excellent rear naked choke to compliment her aresenal. If you want a session that you will be laughing as you are getting smothered,choked,or scissored, then Rain is the girl you are looking for, 5 STARS ALL THE WAY
">