Queenkayla / Kayla Woods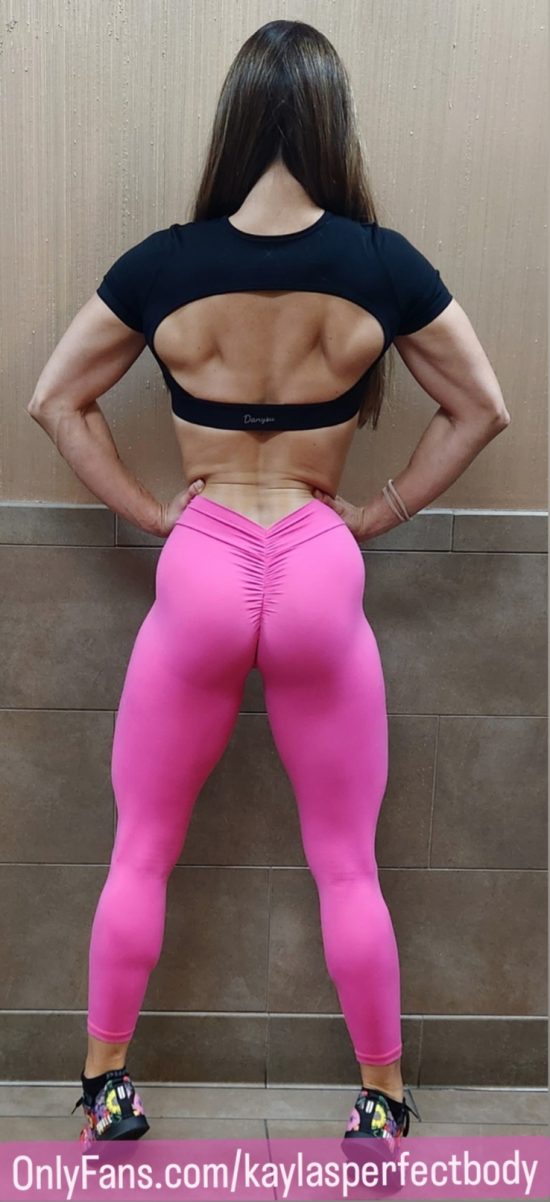 Contact
Location:&nbspUnited States , Illinois, Chicago
Email: [email protected]
Last Activity: 11/27/2023
Stats
Height: 5'10" - 178 cm
Weight: 155 lbs - 70.3 kg
Physique: Athletic
Years Of Experience: 5-15 years plus
Tip Me
About
Fortune favors the bold, and so do I.
 ☆☆☆☆☆☆☆
Recently, I've packed on quite a bit of muscle , while remaining super lean. Superior genetics. Athletic as hell!
Your favorite all- natural woman.  Like a fine wine, I'm getting better with age.  Tightest glutes on the planet; capable of crushing,  squeezing, and putting one in his place. 🌎 🍑
Take a look at my athletic, feminine feet and hands; golden virgin skin; silky hair. It's all about the details , right? Well,  I agree. 👸🏼
 PEDs- free
Natural chest and glutes
Beautiful combination of tomboy tendencies and Goddess- like attributes.
CLASS, SASS && A$$ !!
Former collegiate volleyball player , Crossfit and Olympic- style lifting competitor.
Services Offered
Phone Chat
Semi-Competitive Wrestling
Fantasy Wrestling
Semi-Competitive Boxing
Fantasy Boxing
Fantasy Kickboxing
Armwrestling
Tickle Wrestling
Scissoring
Lift and Carry
Posing / Modeling
Belly PunchingIn-Gym
Training
Muscle Admmiratuin
Others: Please email request
Travel
| | | | | |
| --- | --- | --- | --- | --- |
| Date Begins | Date Ends | City | Area | Country |
| 11/29/2023 | 12/02/2023 | Chicago | Illinois | United States |
My Gallery
Events
Reviews
Old Reviews
Got the chance to session with the QueenKayla herself again.
I know I've written a lot of reviews because Kayla deserves them but if I can help anyone who has not had a chance to session with Kayla. Your missing out! If she travels to your city hop on her Ass-Kicking Express you won't be disappointed
Thank you Kayla!! 🙂
Rdcbionics
11/16/2021
You're so lucky I wish she was in a city near me I've been wanting too! Does she post her private session or sessions in general anywhere I only found her videos on scissorfoxes nowhere else
High-Five Man
06/26/2021
After a year off with COVID finally got to session with with the Queen Kayla herself again. COVID did not stop her from packing a punch and strong scissors. As always her awesome personality and laughter makes sessions with her so fun. From now on Kayla will be the only one I will see for sessions. Thank you Kayla for great sessions!
derekwilliams923
06/22/2020
A long overdue review. I met Kayla for our first and only session in October 2018. Long story short, she's fabulous. Smoking hot, lots of fun, accommodating, and pays attention to what makes you tick and tailors things accordingly. A true professional and fabulous experience. Do not hesitate a second to book with Kayla.
Anonymous
11/29/2019
Did you ever have a fantasy about a girl who is tall, thin and sexy and is strong enough to make you feel like a toddler. That is Queen Kayla. This was my 2nd session with Kayla. I am an average 170 pound guy. I dont work out, but i am not a weakling either. Just to give you an idea, she pinned me flat on my back almost instantly every match. I dont think i ever made it to the 20 second mark. Her grip is insane. When i was pinned flat on mt back, she pinned my hands above my head and then wrapped one hand around my two wrists. My arms were unable to budge despite using every once of strength to try to escape. She pretended she was using her free arm to punch my face. She could have beaten my face to a pulp and i could not have stopped her. In arm wrestling, she pushed my arm down in 2-3 seconds. Even when i used both arms, I could not prevent her from pushing me down. Her personality is incredible. She remembered everything from oue first session, so it was like a continuation. She is also so sensual. She wore a sexy bikini. When I changed and sat down, she treated me like i was her boyfriend that she had not seen in weeks. She was flirty, handsy and was just all over me while she showed off her sexy figure and incredible muscles. I was besides myself. After this she destroyed me in wrestling. Not sure about her technical wrestling skills because she never needed to use them. Her powerful arms were unstoppable as she wrapped her arm around my neck and threw me down onto my back. I really could not mount any resistance to her pinning me. I cant wait to see Kayla again. Our session was a dream come true.
Itallianstallion
11/12/2019
I had many sessions with kayla she is the most easiest to deal from emails to suggest outfits to wear she is in terrific shape from head to toe her legs are to kill for and if you have a foot fetish shes your number one girl her size 10 feet are silky smooth and sexy ..she has the best personality and makes you feel very comfortable every time shes in nyc or nj I find time to see her and if your into Athletic woman shes your girl…
LZ1279
10/22/2019
So, had a session with Kayla this past Monday night and it was phenomenal!! Asked for a fantasy match and she delivered. After a few angry orchards Rose, she put the "angry" in her headscissors! Awesome view from the reverse, awesome view from the front! It was exhilarating, great stress reliever. She's in great shape and it shows, definitely enjoys what she's doing, not a clock watcher at all. Wants you to enjoy the session. Million dollar smile from Queen Kayla at all times, highly recommended.
Woodking07
10/05/2019
So I finally pulled the trigger and decided to take a step forward to meet someone. With this being my first ever session my nerves were all over the place. All I can say is they simply disappeared once I walked through that door yesterday and met Kayla, she instantly made me feel at home and relaxed.
With all that said her personality, physical attributes and beauty are definitely unmet by anyone I've ever known.
She's honestly every bit of what people say in their reviews. I wouldn't change a thing about my reaching out or meeting her!! Look forward to the next time i get to spend time with her.
makemesubmit2u
10/02/2019
I met Kayla for the first time recently in San Francisco. With hundreds (literally) of sessions over the past years, I've become somewhat selective in new session wrestlers. I was completely stunned with Kayla. First – her muscles are truly as beautiful, as hard, and as deadly as others have written. Second – she can play temptress, torturer and simply a superior human. I asked for a session which was semi-competitive and a little 'cat and mouse' where I wanted her to keep control over me throughout the session as she slowly devoured me. She did just that. Every part of her body is pure heaven and hell. Her control over her muscles is unparalleled. Yet she's able to carry on a conversation – teasing you verbally while destroying you physically – all with a magnificent smile and a grin so innocent that I remember it as slightly evil. She was able to completely control me with her body – immobilizing me many times despite my truly real attempts to escape. She's absolutely perfect – allowing you to play with a woman who is beyond compare while making your fantasy of being overpowered and simply overwhelmed come true. Yet, she does all of this while making you feel completely safe – checking in often, aware of everything breath and every movement – ensuring that she pushes as close to any limit that you want while completely respecting your own limits. If you have a chance – you MUST see her.
discreetplayer
08/11/2019
A marvelous first time session with Kayla. Contacting her was easy and she communicated directions with military-like precision. When she answered the door in exotic color heels and an outfit that showed her naturally muscled frame, I was floored and impressed. Her figure is superb…and her glutes could easily squeze the orange juice into my champagne for a Kayla mimosa. She flirty, funny, sexy and joyful company. As a fantasy and muscle worship beauty, she's top notch. Will see again…
Adude
08/09/2019
Jennifer, I notice a grammatical error on my review (Kayla's most recent). I have corrected this. Could you repost the following? Thanks.
I just had my first session with Kayla and I can't find proper words to describe her. I outweighed her by 50 lbs, but I couldn't handle her athleticism, agility and strength. I don't say this lightly. She is a physical freak who is the most athletic woman I have ever met. She repeatedly overpowered me and made me submit, all while teasing me in the sweetest way. She has a superb sense of humor, and I couldn't stop laughing at her wit as she pummeled me and made me admit how weak I was compared to her. I fell in love with Kayla, and I will most certainly see her again. There is a reason she has so many glowing reviews. She is simply phenomenal. She truly is a queen in every sense of the word.
Reply
Adude
08/07/2019
I just had my first session with Kayla and I can't find proper words to describe her. I outweighed her by 50 lbs, but I couldn't handle her athleticism, agility and strength. I don't say this lightly. She is a physical freak when does the most athletic woman I have ever met. She repeatedly overpowered me and made me submit, all while teasing me in the sweetest way. She has a superb sense of humor, and I couldn't stop laughing at her wit as she pummeled me and made me admit how weak I was compared to her. I fell in love with Kayla, and I will most certainly see her again. There is a reason she has so many glowing reviews. She is simply phenomenal. She truly is a queen in every sense of the word.
Anonymous
07/21/2019
Well, wow. After 33 sessions, spanning decades, Queen Kayla is my new number one! She was easy to book and a great communicator. She is beautiful, tall, sexy, sooo strong and knows how to make you feel wonderful. Her body is incredibly feminine and sexy; a thin waist, v-shaped torso, fabulous bottom. She has just the right amount of powerful muscle. Her strength is amazing. We shook hands and her grip was like a linebacker. She told me to squeeze her hand as hard as i could then proceeded ro crushed my hand sending me to my knees begging her to release. Arm wrestling was like no one else. I normally can resist getting pushed down for 3 seconds, even with the strongest ladies. Kayla pushed my arms down, left and right, before i could say "One Mississippi. I was unable to even slow her down. Bang! My arm was down, despite my full resistance. The wrestling was more or less the same. Even though i out weighed her, over 20 pounds, she could pin me flat on my back in seconds every time. Her arms were fast and unstoppable, wrapped around my neck, threw me onto my back every time in seconds. I was like a tiny little boy against a grown women. I felt helpess. We had discussed boxing, we both had our gloves, but i was too scared. I have boxed many session girls, but her incredible power and speed, made me shake with fear. Above all was her incredible personality and session craft. She was flirty, funny and delightful and made me feel wonderful. The session ran over and i dont think either of us noticed. Queen Kayla is the best.
Anonymous
07/17/2019
Had a session last night with QueenKayla and all the reviews are true, great session!! Very down to earth, very personable, not a clock watcher at all. Her body is that of a goddess, sculpted out of marble. Her headscissors and facesits are both suffocating, great trash talker as well. Really makes you feel comfortable and likes to talk a bit to get to know you and your likes. All in all, awesome session, and check her out, truly a hidden gem.
roadrage123
07/20/2019
How responsive is she via email? I sent her an email and she hasn't been very responsive. Totally understand though since she's traveling and all.
Rich
07/22/2019
I find her very responsive to emails, but I also know that outside of her session world she is very involved with family activities, lifting, and just living life to the fullest. Keep trying. She's worth the wait.
Zammie
07/30/2019
Can't lie, if you're trying to book her in a pinch(last minute) that might not work. It could take up to a week to hear back from her but she is plenty worth it and as sweet as can be when you do hear from her. Be kind and keeping trying
Rich
06/26/2019
I ve only sessioned with Kayla twice, but that isn't enough! She is indeed strong and there's nothing more humiliating than being scissored by her and then she tells you that was only five percent power. Perfect Amazon. The sessions were non stop and totally fun. She approaches life the same way with gusto and true energy. Everything she does is one hundred percent fun. Never a dull moment. I plan on seeing much more of her as she is the only girl I will session with. If you have your doubts book a session with her. She is truly amazing. Glad to call her a friend
Mrkoolkalmnkollected
05/16/2019
Had the pleasure of doing my very first ever session with Miss Kayla when she visited Austin and it was above and beyond what I expected. She instantly made me feel that she and I were friends for a long time and this was nothing more than a casual encounter that we both wanted and enjoyed. All that is said of her personality, physical attributes and beauty are completely true.
The time flew by so fast that I was unaware. She was awesome in every sense of the word. Even when she asked me to open my mind to experiencing things like a body scissor was great. Never been scissored but I can see why it is so much fun. And yes, those muscles are nothing to laugh at. Her confidence is intoxicating and she conducts herself in such a great way that you cannot help but be all smiles around her.
Simply put, every good thing said about her is true and if she is ever back in Austin, I will definitely book another session. Thank you for coming down and I look forward to meeting you again (Hopefully travel to Chicago after all my track meets).
Chi-townhawks94
04/18/2019
Had a wonderful session with Queen Kayla in Chicago. Out of the many sessions of done with the queen herself all of them keep getting better and better. Kayla's scissors and punches are fantastic. If you haven't booked a session with Kayla yet first of Book! If she is ever in your city be sure to book her. Thank you Kayla for a wonderful session and looking forward to more to come!
Chi-townhawks94
03/24/2019
I've done numerous sessions with Kayla aka Queen Kayla and our sessions together just keep getting better and better. We met in Tulsa and Kayla had excellent communication and we had a great session! Kayla is one ass-kicking machine who will dominate you. She is sweet, funny, and strong!! Her scissors and punches are excellent. If Kayla is in your city be sure to Book Her!
Also happy to call Kayla my friend! You rock Queen 🙂
Zammie
03/24/2019
After my first session with Queen Kayla I can easily say she is now my favorite woman to session with, and I have been with a number of strong woman for sessions. I first contacted her and there was never any pressure from her, she is easy to contact with, and she will respond. When you meet her you get a big strong hug at the door, and she is great at making you feel at ease. You will enjoy her muscles as much as she enjoys them herself, and she loves to show them off! Her delts and biceps are large and firm. She boasts about not being in the gym lately because of travels but she flaunts a firm set of six pack or rock hard abs which are like a wall of muscle attached to one of the tiniest frame waists I've ever seen. Her glute control is out of this world. Her butt is like a nice hills in the countryside and then she flexs it and it becomes a mountain of muscle! Her thighs are so strong she was going to burst my head or break my ribs, then after you tap she tells you that you managed to get me up to about 40% of her strength! She is the real deal and a true queen just beautiful all around inside and out. Lovely personality. No pressure to write a review whatsoever. If she is coming to your town experience her and don't let her pass you by!
Anonymous
03/21/2019
Recently had another amazing session with the queen herself when she visited Cali. She is a lean, mean, dominating machine. Great personality, beautiful, super toned body, soft skin, beautiful feet. Perfect. She is fit, the fittest, sexy, plump muscular butt and legs. Wow. She will leave you speechless and stunned. Can squeeze your face like a vice with her glutes. Hope she comes back to LA. Soon. Guys…book her, you won't regret it.
Ben
FitFemFan
03/16/2019
I don't know where to begin to describe Queen Kayla because she blows my mind every time I think of her for more than 1 minute. I met about 30 super fit women over 15 years in this mixed session world, many beautiful champions in their sport, but never before someone so authentically beautiful in so many ways … intoxicatingly elegant and brutally strong, super fun, adorable, heart-melting … but she'll put you down tail between your legs in a split second, her authority is absolute, she's been a pro athlete all her life in many sports, c/w medals & all.
She can easily crush the living poop out of any average guy simply because she is so ultra physical, throwing 225lbs/100kg barbells around, doing 15 fully extended pull ups, muscle ups, hands-only rope climbing, you name it … choking us out with one RNC inescapable arm : You got it. She has the most divine skin I've ever seen and felt, smooth like velvet, strong like Kevlar, flawless beyond reality > Exceptional genetics, perfect diet and self-care expert and … No Roids !
She is the improbable combination of extreme Athleticism, Beauty and Intelligence. The session/wrestling world is extremely lucky to have her.
Rich
03/15/2019
I've done about 60 sessions over the years and have had a blast in most of them. Always a bad apple here and there in almost everything you choose to do. I don't understand the negative comments about Kayla. I contacted her several months ago and she replied quickly with some witty remarks about kicking my ass. I'm into the fantasy stuff and she is absolutely amazing. Rock hard muscles and velvet skin. Taunting, teasing, flirtatious and never stops. Bundle of energy who truly loves what she does. Seen her a couple times now, and she is very engaging. Walks in the door and hugs me like a friend of twenty years.
I know there are miscommunications sometimes in this business, but from my experience with Kayla she is all that she claims to be. She's beautifil, strong, flirty and naturally dominant. I am very glad I met her, and very proud to call her a friend.
Chi-townhawks94
03/04/2019
Ignore the negative review you see. I've had multiple sessions with Kayla and she is responsive. Sure it may not being in 5 minutes or 1 hour or even a day but she does respond. Remember she is busy and receives many emails. If you want her to reply send a short but detailed email that you want to session. I have to admit I've gotten impatient myself sometimes with Kayla but she really is just that busy and will get back to you and she has gotten back to me and I'm sure many others who can agree with me on that. But of course if you send her a dumb email or timewaster email she of course will not respond. Take my word for it Kayla is great! She is a true Queen and you'll have lots of fun. Having a session with her later this month. Kayla is the real deal, Book a session with Her!
Anonymous
02/14/2019
Had a session with Kayla in Anaheim a couple of days ago, and would definitely recommend her. She's extremely nice and fun — great personality. She's tall and very good looking, looks just like her photos. Great physique, very lean and defined. She's quite strong — managed to carry me around on her back for a couple of minutes and do calf raises despite me outweighing her by 100lbs. Her endurance was perhaps her most impressive trait. She can really keep putting on pressure for a while. I'm not sure how good of a wrestler she is, as we didn't do anything competitive, but she's got a strong headscissors, can lock in a rear naked choke, and has an unusually strong butt which she likes to show off. I had a lot of fun with her. She's very strong, a ton of fun, and definitely worth checking out.
Anonymous
01/22/2019
Had a session with this beauty yesterday. And it was everything I ever dreamt of. She's good at communicating via email, she has an awesome personality, and she's totally in control during the session.
Anonymous
01/20/2019
Kayla and I met in Dallas for an hour, and it was pure heaven. She was super easy to communicate with, professional and such a joy to be around, just a fun gal with a great sense of humor. Then when the session officially starts, she gets serious! I have never been so thoroughly dominated and I loved every second! Her strength is impressive, and her physique is outstanding, the perfect balance of feminine beauty and power! I will definitely be seeing her again and again!
Anonymous
01/20/2019
I've been through a life-altering experience with the most incredibly intense and intelligent woman that I have ever met. Her chiseled physique sparkles almost as much as that sassy dominant attitude. Her power is unbelievable. In her words, her muscles are for "go not just show." She loves to brag about her amazing strength as her naturally muscular body effortlessly broke me… barely used a fraction of her strength. I'll never be the same.
Anonymous
10/30/2018
Sometimes you don't know a good thing when it is right in front of you. Many guys wait until some one from out of town comes into town. After going back and forth, I finally met Kayla and oh what a great evening. A gorgeous woman with incredible muscles and strength. Further, she is going to start BJJ classes to improve her skills. What strength. A couple of times I couldn't move. And once she let me up at the end, she couldn't have been sweeter. Not a clock watcher. I've been doing sessions for a long time and it was the best session I've ever had.
Chi-townhawks94
10/17/2018
Met with Kayla for another session in Chicago. Overall this is our 7th meeting. Kayla is getting even better it seems like. In case you haven't seen or read my reviews, Kayla Is super strong, sexy and will dominate you. Her scissors are on Tap and you might want to do that if you don't want some ZZZ. She can punch hard and knock you down. Her trash talk or shit talk is great. Overall Kayla has a great personality, super easy going and to get along with. One last thing, if you want to earn points get Kayla some Pinot Noir and tell her that you read Youngin's review. You rock Kayla!
texmoor
09/15/2018
Had an amazing boxing session with Kayla in Austin, TX! She is very easy to talk to and is even more beautiful in person. She's not a clock watcher so we had plenty of time to talk and rest between rounds. I really enjoyed getting to know her during the session. Definitely one of the best sessions I have ever had and I can't wait to see her again!
09/13/2018
I have always wanted to have a session with, and be dominated by a beautiful woman, but just never had the courage. Then I saw that my dream girl, Kayla Woods, was coming to Texas. I immediately emailed her and booked a 2 hour session. Her communication was excellent. When I walked in, there she was posing and flexing. Right away, she got me in a head lock and took me to a mirror and made me count the bulging veins in her forearms! I found out quickly that tapping is her decision not mine. This was the first 15 minutes! Later on, I begged to worship her magnificent glutes. She told me that they were far too perfect and that I did not deserve to worship them. She made me beg and eventually blessed me by allowing me to feel them as she flexed. They were as hard as concrete! It was the best session ever. The only issue was that 2 hours was not enough time with this magnificent Goddess.
– Anonymous user
Chi-townhawks94
09/04/2018
Met with Kayla Woods for another session in Chicago. This is our 6th session together and they just keep getting better. Kayla or Goddess Kayla will make you her bitch and has excellent trash talk. Her scissors are always on Tap and you will need to do that. Her punches are strong. If anyone needs advice let me know or just shoot Kayla and email. She is super fun, down to earth and sweet. If Kayla is travelling to your city or your heading to Chicago/Rosemount area. Don't pass up on Goddess Kayla or Kayla the brat Woods. P.S. Kayla loves Pinot Noir! Kayla U Rock!
07/15/2018
Met with Kayla Woods for a double session in Chicago with Ava Simone. Kayla is the bomb. This is our 5th session together and the sessions just keep getting better and better. If you have not had a session with Kayla yet the first question is Why Not?
Kayla thank you so much for the great sessions and looking forward to our future ones to come. I enjoy your company and you lovely spirit and personality. Thanks Kayla!! 🙂
06/21/2018
Had more fourth session with Kayla in about 3 months. Now if you follow the NBA you know the Cleveland Cavaliers got seep in 4. I was Cleveland and Kayla was Golden State and for sure Golden. We had a wonder session together, she will make you her little session boy and don't ask her to bring it. And heed my advice get some Pinot for Kayla!
Kayla your the best and U rock!!
From ur favorite Iowan
P.s Don't forget her nickname: Kayla the little Brat Woods! 😉
06/02/2018
3rd session with Kayla and it was Awesome again! Kayla will check on you and make sure you are ok, talk some good shit talk. Kayla dropped me on all fours with a nice punch to solar plexus. She used both boxing gloves and bare fist. Her scissors are fantastic. Can't wait for out next meeting Kayla and if you are looking to make a good impression, Kayla loves Pinot Noir and drunk or sober you still will get your ass kicked 🙂
06/01/2018
Just had my 2nd session with Kayla. There is a reason she has more reviews (and all positive) than any other session girl. I pulled my back two days before the session and I was in a lot of pain with back spasms. If it had been anyone else, I would have tried to postpone or cancel. We still had a great session but she was very careful of my back injury. I can't wait to see her again.
05/30/2018
I never write reviews. Doesn't matter if it's food, vacation, etc. But Kayla deserves one. First off, she is very good at communicating prior to meeting her. Everything was seamless, no issues and was always available to answer any questions I had. When I first met her the first thing i noticed is that her pictures don't do her justice at ALL!! This woman is beautiful in person. So beautiful that it kinda had my guard down which was a bad idea lol. I'm thinking nothing this sexy can hit hard. She can freaking punch!! She punched me in my solar plexus so hard I had to drop to all fours. Happened multiple times. I had no choice lol. But it was amazing. She's so caring, always checking to make sure I'm good. She was full of great stories also. I even asked her to perform butt drops on me. She learned VERY quickly. Before I knew it I was squirming trying to catch my breath. Awesome experience, was totally worth it.
Atlanta J
.
05/30/2018
Just had an amazing session in Atlanta with Queen Kayla. I never write reviews. Doesn't matter if it's food, vacation, etc. But Kayla deserves one. First off, she is very good at communicating prior to meeting her. Everything was seamless, no issues and was always available to answer any questions I had.
When I first met her the first thing i noticed is that her pictures don't do her justice at ALL!! This woman is beautiful in person. So beautiful that it kinda had my guard down which was a bad idea lol. I'm thinking nothing this sexy can hit hard. She can fucking punch!! She punched me in my solar plexus so hard I had to drop to all fours. Happened multiple times. I had no choice lol. But it was amazing. She's so caring, always checking to make sure I'm good. She was full of great stories also. I even asked her to perform butt drops on me. She learned VERY quickly. Before I knew it I was squirming trying to catch my breath. Awesome experience, was totally worth it. Those glutes are hard as rocks!! She's amazing
Atlanta J
05/26/2018
After our session in December of 2017, I knew I had to see her again. I emailed her and we set up a meeting in her home town -Chicago. It appeared she was bigger than 5 months ago, and her glutes had definitely grown. She was so friendly and acted as though we were the best of friends! I found out quickly how much stronger she had gotten, as I had to tap quickly, and she taunted me which was so sexy! The one thing about goddess Kayla that I remember most is her sweet scent and soft skin. She was very excited to show me her newest of holds, which was putting my face between her glutes. I hoped and assumed I could last all day in this position; however, within 5 seconds I felt that she was going to break my nose so I tried to pull out but her grip on my face was to tight, so I was forced to tap. Those glutes are rockhard. You must set up a session quickly to feel this for yourself. I'll be back in a month!! Best session ever!
George from Chicago
05/24/2018
This girl is so amazingly sweet and fun, she is so down to earth and warm, she is very personable but yet very strong physically and not to mention very sexy! She is so much of a people person, she knows how to create a relaxing atmosphere with a nice firm embrace and lovely smile, this little sweetie talks to you like a loved friend she is very affectionate and up close I love how she just invited me to sit down on the couch before our session began and she is not distant she sat right next to me leaning against me like she had known me forever with her arm around me and talking to me about what I wanted in a session and we actually pulled up her profile on session girls and I got to tell what I thought of every picture and how sexy I thought they were, she never makes you feel rushed or uncomfortable. Her personality is so bubbly and playful, the first thing you notice about her is her heith, she is just as tall as the average man, able to look you right in the eye, I have always loved that, a woman that is my height and is strong and boy is Kayla strong! The best way to disrcibe her build not bulky but like a sexy chisseled gymnast! She is unmistakabley girly but so wonderfully solid and tight everything she did to me I loved but my favorite thing is her rear chokes, it was so nice to feel her beautiful tanned and smooth arm wrap firmly around my throat and nothing I did could break her hold, she really made me happy when she while holding me captive in the rear naked choke as I struggled she slowly made the hold tighter and then fell onto her back on the bed wrapping her lovely legs around me she made it tight enough to where I could hear myself choke out loud, it was perfect I was at her mercy and could not do anything, I really didn't want that hold to end but with her strength you have to to tap, she is sweet though she always ask you if you are ok and she does such an amazing job of teasing you while she is squeezing you with her sexy tanned legs or pinning you down and smiling down at you while her crotch is resting on your neck! Kayla loves to laugh and make you laugh and gives you and her time to relax in between holds she is quick to let you embrace her she is like me very affectionate. If you even think about hugging her she responds and wraps her sweet lovely arms around you and holds you tight with true affection. There is no way you can be trapped between those sexy legs and not tap those legs are hydraulically powered lol they have to be, man they are so freaking strong, her body is perfect it's so lean yet solid let's just say if she were a car she would be a Corvette zo6 sleek sexy but quick and powerful! If you like female abs definitely ask her to whear a middrift or sports bra her lovely belly looks so cute when she has you trapped under her and she is giggling and taunting you! She even did something had not thought to ask but was glad she did it, hand over mouth HOM, and boy did she do it good had me gasping for air she knows how to dress sexy too she greeted me in thigh high black leather boots and shinny leggings and asked me to help her take off the boots Wich I did without hesitation and then changed into the cutest little white shorts and a pink sports bra, those shorts made her face sitting super sexy! I can't say enough about my time with queen Kayla I loved every minute of it from being smothered by her sexy to being choked by her strong arms, the little cutie even let me pick her up and cradle her in my arms, she is so much fun I have to admit being distracted the next day at work just thinking about her sweet playful nature and sexy tanned body. If the thought of a very lady like down to earth fun loving girl choking you into submission turns you on then cutie Kayla is your girl but if you're thinking about doing something stupid and abusing sweet Kayla just move on is way to adorable and truly deserves to be treated like a queen, love Kayla baby!!!
05/17/2018
This first thing I noticed about this incredible goddess named Kayla was her prompt reply and even taunts you a little in her emails. The next thing I noticed was she literally could be a fashion model in Paris! In street clothes, a beautiful girl but when she gets ready for you, heaven helps us!! Biceps are massive, and quads of steel, but I have never felt glutes like this! She could control you for a whole session with just her glutes!
Queen Kayla loves to tower over you with her 5″10 frame and 5 in heels. She made me crawl to get her boxing gloves and she cautiously experimented with how much of her punch I could take! I found myself getting pummeled by the most beautiful girl in the world, while she laughed! Then we practiced breath control underneath her glutes and she is very good at determining when to let you up, but not necessarily when you tap! She had on shiny red latex skin tight pants the made each of her beautiful butt cheeks look like shiny red apples!! I'm pretty sure I fell in love because she is so good at what she does to you.
I should have booked more time, because she had so many sessions that day and I immediately want to schedule another session. Book her quick because she will probably be the top session girl in the world
04/21/2018
Had my second session with Kayla in Chicago. She is the best. First off she cares about you and will check with you before she does anything. Second guys she can land a punch. My belly was turning fire engine red from her punches and she can pack a punch! Third her scissors are fantastic and you will tap! Fourth she has a great personality, a good looking body and she is athletic so if you looking for an A++ session and in Chicago or she travels to your city, Kayla is your ticket to a great time. Thank you so much Kayla!!!! 🙂
04/20/2018
I decided to have a session with Kayla while I was in Chicago.
Due to a prior event I was at Kayla was able to change meeting times not once but twice and was very accommodating.
I got the knock at my hotel door and my heart skipped a beat. I knew she was finally here.
Opening the door revealed a goddess.
Kayla put me at ease with her conversation and we were able to have a good chat about almost everything.
She's very articulate but also knowledgeable.
As the session started she was able to tie me up like a pretzel even though I outweigh Kayla by quite a margin.
Not matter which way I turned she was able to react and I was rendered helpless.
Kayla's physique is truly amazing. It shows she looks after herself.
I asked how quickly I would be put to sleep. Kayla wrapped her arms and flexed those beautiful arms. I think it was under 4 seconds and I was out.
Overall an amazing session and one I will never forget.
If you are thinking about contacting Kayla for a session. Please do. You won't regret it.
04/09/2018
Kayla provided the best session I have ever had in my life!
The following points are things I believe set her apart from others in the scene.
1) Her pictures are up to date and beautiful …in person she is stunning. She has the most beautiful eyes I have seen and Layla doesn't need a bit of makeup..ever. It was so nice to just stare into her eyes during the session.
2) Kayla is a fantastic communicator …before, during, and after the session. She did everything we discussed, from the best and strongest scissor holds from every angle possible to the most dominating and smothering facesittng imagineable. She even took pictures so I could have some souvenirs to remember our session.
3) she doesn't watch the clock at all and really enjoys what she does. She wears beautiful outfits and will wear anything you desire to see her in. Kayla wants you to have the best time and quickly figures out what "pushes your buttons"
3) Kayla is smart and highly educated. She figures out what you want in a session even if you have a hard time telling her..conversations with her are a joy no matter what your age. She seems like an old friend soon after meeting her.
4) I am spoiled now…I only want to session with her. Session with her and you will feel the same way. She will make you laugh, she genuinely wants to learn about you if you care to tell her and you can always rest assured your time together will be private. You will fell so good after a session with Kayla. It's amazing.
5) she is easily the most beautiful woman in the world. As our session was winding down and I was exhausted, I will alway remember her holding me, giving me a wonderful full body hug on the bed. It was incredible and I was left speechless.
03/31/2018
The short version: She's as great as all the other reviews say she is.
The long version: If you want to meet someone who looks like she only has slightly more (visible) muscle than a runway model but can press and squat a 200 pound guy, Kayla's your girl. Her fantastically carved glutes and what she can do with them will make your heart skip beats. She also has gorgeous soft size 10 feet if you're into that. Don't miss her if she comes to visit.
03/31/2018
Just saw Kayla in Boston and all i can say is ..WOW!! What a body, what a personality and what an ASS! 🙂 We talked about training and then got into the session where she controlled me with her thighs and ass for the entire time and, i couldn't have been happier. She is not about the clock at ALL.. She is about having her clients have a great time and I for one had a great time. if she comes to your city do yourself a favor and go see her. Beauty, Brains and tons of fun.. How can you beat it 🙂
03/22/2018
Recently I had the experience of sessioning with Kayla in Ft.Lauderdale. First of all I would characterise her as a superior strength athtlete. She is tall with long powerful muscles and excels in crossfit and powerlifting. She easily carried my 195 lb. body on her shoulders while playfully posing for the camera., If you are into role play picture Kayla as your all powerful superwoman. She is awesome to behold.
02/26/2018
I just met with Kayla in Atlanta, GA. for a lift and carry session.
Kayla is an absolute knockout, and has the best friendly personality. She is amazingly strong and yet very feminine. Her skin is amazing and very soft to the touch. She lifted me every which way. We almost completed an overhead lift but we could not figure out the balancing piece. I was very awkward as I was too scared of falling. I was probably off the ground for over 85% of my session and she never got tired. She said if there was a fire she could have easily carried me down the stairs to safety. I was able to massage her butt while she had me thrown over her shoulder. She has to have the best ass I have ever experienced.
I can't wait for her to come back to Atlanta.
02/18/2018
How to best describe Kayla and my session with this rare and magnificent woman? I'll do it Kayla-style. Go for it. Hard. Like a champ. Here's Kayla in one sentence: A very smart and sweet girl who isn't only the most beautiful girl in any crowded room, she's likely the best athlete and strongest person in that room too (female or male). She's a superstar. Now about my session. We're all wired differently. For many, a "session" means wrestling. For others it's feats of strength, domination, or muscle worship. Vive la difference! In my case, I found Kayla on Session Girls via her Twitter. And I discovered her Twitter via her hashtag #strongerthanyou. A long time ago in a galaxy pretty near to this one, I grew up as a good athlete. But, good isn't anything like elite. I knew the difference. And was drawn to it. Soon, my appreciation for a truly elite and gifted athlete intersected with my blossoming interest in beautiful girls. And boom – I realized that the most gifted female athletes, the most amazing physical specimens, are very often the most beautiful girls. And that's Kayla. She's all of the following – elite female athlete; rock hard body with comic book superhero muscles; magazine cover girl face; and, back to that hashtag, MUCH stronger than me. Scroll through her photos. If you understand athletics, it's unmistakable. The physical gifts are beyond obvious. But equally obvious is her dedication and drive to maximize those gifts, taking them a step farther, making herself stronger. That is so impressive. Meeting Kayla wasn't a question of "if," it was a matter of "when." During our few short emails and texts as we scheduled our session, I discovered that her gifts went far beyond the physical – she's super bright, charming, and funny. Immediately, I felt she was as interested as I was in making our session amazing. And then we met. I was stunned. Rocking fashion boots with sky high heels, already tall Kayla towered over me at somewhere near 6'2". And her hug was breathtaking. Literally. I was grateful she knows her own strength. Within minutes, we were talking, laughing, and playfully tapping each other like we had been friends for years. Kayla has an athlete's natural confidence. It's intoxicating. Her strong body and mind shout self-assurance, but, remarkably, there isn't a hint of arrogance to be found. She's a sweetheart. We spent an unhurried couple of hours together and I'm sure my hands never lost contact with her astonishing muscles. From her photos, I had expected her body to feel hard to the touch. "Hard" is an understatement. She felt chiseled from marble. From the first moment my fingers traced the contours of her massive delts and then as my overmatched hand gripped her bulging biceps, I found I couldn't breathe. Nothing in my life had prepared me to understand that a beautiful girl's body could be that awe inspiringly hard. I recall willing myself to remember that feeling. My time with Kayla was pure fantasy come true. While we're indeed all wired differently, I'd guess that for many of you, time spent with this breathtaking creature would be a fantasy come true for you too. Thank you for all that is you, Kayla!
02/02/2018
Kayla sports a perfectly sculpted athletic physique, wait till you see her 6 ft tall in heels with muscle definition all over, oozes sexiness & power of an elite athlete. Her positive attitude and eagerness to make your session wishes come true make her a must see on the session scene. Her role play and witty playful taunting is possibly the best I've ever experienced in over 10 years of sessions. Was a joy being outwrestled & outmuscled by this young goddess. She is a new gem on the session scene and I couldn't recommended seeing her enough. Total package.
01/28/2018
Absolutely incredible! I concur with other reviews about a 10 out of 10! I wrestled with Kayla in NOLA this past weekend. She is amazing — a wonderful personality, fun, strong, sexy, powerful — you name it, she has it! I cannot recommend her highly enough. Among the best sessions of all time — may be the best session! She is such a great person — and as noted by other reviews — loves what she does and has a blast during the session. I'd session with her tomorrow if I could. Alas, we live in different cities. Next time I'm in Chicago, I will be scheduling a session. If you have a chance, see this woman!
01/26/2018
I just finished my 2 hr session with Miss Kayla and it was amazing. She is beautiful in person and has an absolutely amazing personality. I wrote up a detailed role play scenario with her ending up domination me a lot. Kayla was truly spot on with the role play. She was very believable with her character while she was kicking my butt. This was the best session experience I have ever had. I will session with her again. Miss Kayla is strong, playful and a whole lot of fun. 10 out of 10.
01/18/2018
I had heard about Goddess Kayla for a year now and heard she was coming to Indianapolis, so I drove in from Ohio to see what all the talk was about. I'm here to tell you it was worth the drive. First off she is stunning and I have never seen this much muscle on 145lbs. I honestly wanted to experience the power of an Olympic weight lifter and wow was it unlike any other session that I have had. Strong is an understatement, as she wanted to try new moves on me, which took 3 sec before I tapped and that was trying not to tap. I'm estimating I tapped over 50 times during our session. And she is constantly smiling and taunting you!
My time was up and she never stopped! Any time she comes to Indy I will be there. Top session ever. I give her 10/10
01/18/2018
I had heard about Goddess Kayla for a year now and heard she was coming to Indianapolis, so I drove in from Ohio to see what all the talk was about. I'm here to tell you it was worth the drive. First off she is stunning and I have never seen this much muscle on 145lbs. I honestly wanted to experience the power of an Olympic weight lifter and wow was it unlike any other session that I have had. Strong is an understatement, as she wanted to try new moves on me, which took 3 sec before I tapped and that was trying not to tap. I'm estimating I tapped over 50 times during our session. And she is constantly smiling and taunting you!
My time was up and she never stopped! Any time she comes to Indy I will be there. Top session ever. I give her 10/10
12/18/2017
I had a session with the beautiful Goddess Kayla. (Kayla Woods)
She is even more beautiful in person and her personality is incredible. I was put at ease immediately by her charm. I knew she had Olympic power but she is the strongest girl I have ever sessioned with. I am 6"2 210lbs and she could literally throw me. Her chokes come from ever angle. I could not believe how quickly I had to tap. It didn't matter if she used her legs, arms or world class glutes! You will be knocked out if you don't tap!! Then when she knows she has you, she will flex and show you her beautiful smile. Her abs are so incredible and I counted an 8 pack. She is not a clock watcher and truly enjoys what she does. I highly recommend her, it will be your best session
Ever
11/04/2017
Kayla is simply the best out there! I met her recently.. WOW, it was the best session I've ever had!! She's great with communication and u can tell she really wants the session to be exactly what u ask for. And it was. Her personality is awesome she makes u feel very comfortable right away. We talked for a few mins and then we started the session and it was amazing. She is a true athlete!! incredibly strong and so dam fun to be around. I probably out weigh her by 40lbs and she tossed me around like nothing. Her long legs r so sexy and crazy strong, if i didn't tap out she would have put me to sleep in seconds with those legs around my neck. We also armwrestled a few times…ive beaten many men and many strong women but kayla took me down with her left arm no problem and she was smiling while doing so. The right arm was a little closer match but she still beat me!! Every part of her body is ripped and hard. I've never met a women so beautiful and powerful with the greatest personality u can ask for. Also when she learns more technique, and she plans on doing so she will be unstoppable! She is gorgeous from head to toe and is a real athlete. I Can't wait to see her again. I HIGHLY HIGHLY recommend seeing her she will make your dreams come true. U will have the best session ever!
09/18/2017
I met Kayla recently and came away blown away. Her wrestling skills are pretty novice at the moment, though she has plans to change that soon with mma and bjj training. Despite that, she is incredibly strong and unless you're a seriously avid weight lifter or experienced wrestler, she will have no trouble with you at all. We did some light wrestling, arm wrestling and muscle worship. I lift 5-6 days a week, am in pretty good shape and weigh over 200 lbs. She was about 145 when we met, and left handed compared to my right, but I couldn't budge her either way in armwrestling. The muscle worship was out of this world, for someone so new to the scene, she knows exactly what buttons to push. She has a great personality that's easy to connect with, and I truly enjoyed the time we spent. Will absolutely see her again, and I highly recommend the same if you have the chance.
08/29/2017
Amazing new woman to the scene that hit the ground running in my first session with her. She knows some holds and I taught her several more (sorry guys), but once she learned them, there was no way of escaping without submitting to her. No escaping her scissors as her legs are like tree trunks and she already knows how to use her inner thigh muscles to put the pressure on. I taught her the triangle and on her first try, she knocked me out. I should have warned her that I am stubborn in that hold. Once defeated, she is happy to let you know she put you in your place and flex her incredible muscles for you. On top of the wrestling, she is absolutely gorgeous with a vibrant, bubbly personality that will put you at ease immediately. Highly highly recommended. -David
">