Queen_Savage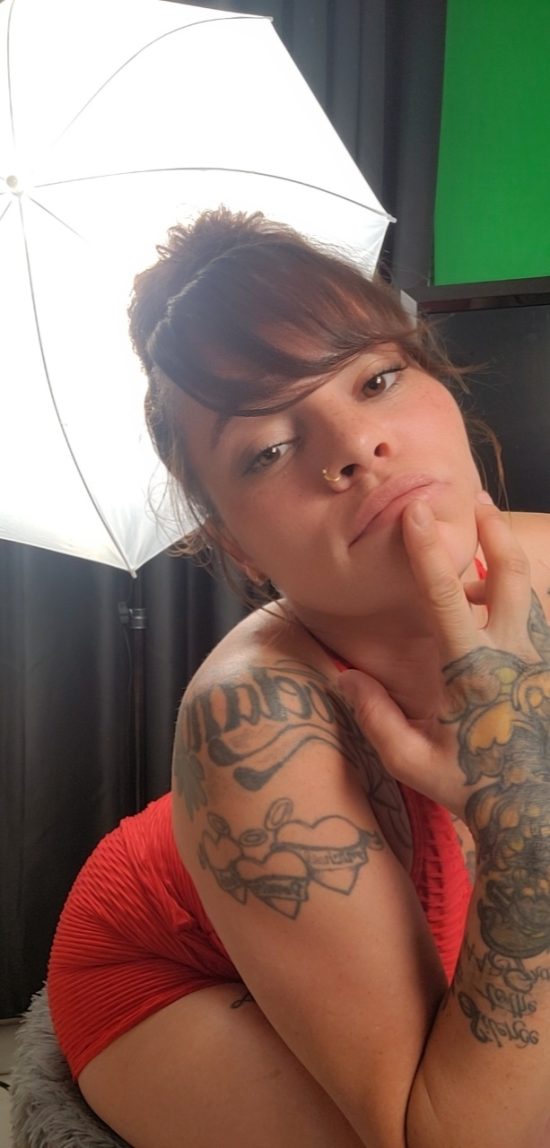 Contact
Location:&nbspUnited States , Georgia, Atlanta
Email: [email protected]
Last Activity: 11/08/2023
Stats
Height: 5'5" - 165 cm
Weight: 130 lbs - 59 kg
Physique: Athletic
Years Of Experience: 5-15 years plus
About
My 2023 travel dates:
-Please be sure to include your city and state in the subject area of your email.
-Please have the date that you would like to book a session included in the email 
-DO NOT email me about any sexual activities.
Hey sweethearts, Thank you for your interest in a booking with me & checking out my session girls page.
About me.. I love doing sessions, I am a very good wrestler & I get so much joy out of it! 
Please only email me if you are planning to book a session. I am a very fun and energetic womn! You will always enjoy your time spent with me! I love to smile and laugh and have a great time during our sessions!
If you do not see that I am coming to your city, sponsor my trip and I will come! I am obsessed with sessions. I enjoy meeting new people and working with people from all over. I love doing videowork as well as working with other women too.I am a friendly person, never a mean girl but I do not tolerate any disrespect from anyone. Girls do not hesitate on reaching out to work with me!
I would love to get into more pro wrestling and competitions. Also, more video work. Dont hesitate to hit me up about any information about that!
Ps. I do require a deposit when booking or traveling.  My rates are $350 an hour with multi hour discounts! Please feel free to tell me what kind of interested in so that I can accommodate 👑
Love
Session Deposit Policy
Deposit is Non Refundable . Period .
Deposit is Non Refundable if you cancel anytime before the agreed session date.
Deposit is Refundable if you cancel a minimum of 2 weeks prior to the session date.
Deposit is Refundable if I cancel the session.
Deposit is Refundable if I have to cancel and we are unable to reschedule.
Services Offered
Private Webcam / Skype / Video Chat
Phone Chat
Other Webcam Shows
Competitive Wrestling
Semi-Competitive Wrestling
Fantasy Wrestling
Pro Wrestling
Submission Wrestling
Pin Wrestling
2 on 1 Wrestling
Grappling
Semi-Competitive Boxing
Fantasy Boxing
Semi-Competitive Kickboxing
Fantasy Kickboxing
Fantasy Catfighting
Tag Team Matches
Armwrestling
Boxing
Female vs Female
Tickle Wrestling
Scissoring
Custom Videos
Feats of Strength
Lift and Carry
Belly PunchingIn-Gym
Training
Travel
| | | | | |
| --- | --- | --- | --- | --- |
| Date Begins | Date Ends | City | Area | Country |
My Gallery
Events
Reviews
Old Reviews
Britman
11/08/2021
I met Queen today for a boxing and wrestling session. I'm not experienced at either but I was keen to try it and Queen was willing to entertain me.
She met me at the door in our previously discussed outfit and she looked incredible. She quickly put me at ease and helped me with my gloves. We started gently but she was on the front foot for the entire match. I have very little skills but I do exercise but I was still surprised at her aggressive nature and fast hands. It was everything that I hoped it would be. She would certainly have won on points if it was scored.
Our boxing match quickly turned into wrestling and I didn't do much better. Queen is always attacking and looking to make you tap. I had a couple of moments of panic when she was smothering me. Once she's in position, you need to make a quick decision. Her scissors are very strong too, if she gets her legs around your head, it's all over.
I haven't had many sessions over the last few years but today has rekindled my passion for doing this. I will be seeing Queen again as soon as I can.
If you're looking for a cool, beautiful and feisty woman to roll with, you should definitely contact Queen.
jsingles
02/07/2021
I just had a session with Queen Savage today and it was an absolutely incredible experience. The best experience really. The communication leading up to the session was absolutely top notch, she responds quick to each message and really works to understand what you want out of the session. The session itself was literally perfect. She definitely is powerful and really enjoys toying with and humiliating her opponent. She put me in humiliating hold after humiliating hold, then proceeded to make me worship her feet and included a healthy amouth of smothering and headscissors. After the official session time we had an absolutely wonderful conversation. Overall i would absolutely recommend a session with her, it could not have gone any better!
sup10
10/16/2020
I've sessioned with Queen Savage about 10 times now, this one was my third 2-on-1 with her and Phoenix. I've repeated so many times with her because she's super down to earth and easy going. Communication is always easy and she is really good at understanding what you want out of the session, and she can be as brutal as you want. My sessions typically consist of smothering, scissors, ball busting, and foot worship and Queen Savage excels at all of them haha. You'll be glad you booked her and become a repeat client like me. She's strong, skilled, has really soft skin and is just super sexy.
Anonymous
10/12/2020
I had an amazingly enjoyable session with Queen Savage last Saturday! She's beautiful, funny, and scrappy. Her mischievous smile never left her face. She got her hooks into me and humiliated me repeatedly at grappling. She scissored me until my eyes bulged out. I hope to have many more sessions with her, and having a 2 vs 1 with her and her friend Phoenix is on my book-it list.
Russ_awareness
09/22/2019
I had fun doing a session with Queen Savage. She is a sexy looking Creole looking woman. Easy to communicate with and down to earth. I am a skinny and weak dude so I was no match for her. She is strong and powerful.
MrClem2010
04/27/2019
This girl is something else. She is pretty, strong and skilled, especially with her legs. Once it's locked you're either going to pass out or have a sore neck. Also, her endurance is ridiculous. I thought I was in decent shape, but I started to get thrown around and couldn't do anything about it as we came to an end. Very professional and easy to communicate with. Didn't have a problem getting in touch and was fast at responding. Definitely recommend.
">