PurplePowerHouse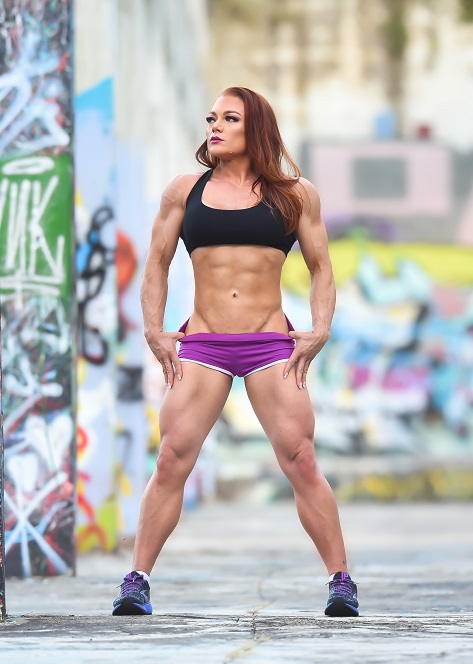 Contact
Location:&nbspUnited States , Pennsylvania, Lancaster
Email: [email protected]
Last Activity: 12/06/2023
Stats
Height: 5'4" - 163 cm
Weight: 170 lbs - 77.1 kg
Physique: Bodybuilder
Years Of Experience: 5-15 years plus
Tip Me
About
In person sessions available locally or with paid travel. Webcam and Skype sessions are available. When communicating via email please be precise and to the point. If you would like to know my rates please feel free to email me. Skype is for paying clients only but please feel free to follow me on Instagram or visit me at herbicepscam 💜
Session Deposit Policy
Deposit is Non Refundable if you cancel anytime before the agreed session date.
Deposit is Refundable if I have to cancel and we are unable to reschedule.
Services Offered
Private Webcam / Skype / Video Chat
Phone Chat
Other Webcam Shows
Fantasy Wrestling
Armwrestling
Scissoring
Custom Videos
Feats of Strength
Lift and Carry
Travel
| | | | | |
| --- | --- | --- | --- | --- |
| Date Begins | Date Ends | City | Area | Country |
| 01/06/2024 | 01/07/2024 | New York | New York | United States |
| 01/12/2024 | 01/14/2024 | Baltimore | Maryland | United States |
| 01/26/2024 | 01/27/2024 | King of Prissia | Pennsylvania | United States |
My Gallery
Events
Reviews
Old Reviews
jdpa77
09/06/2021
Way back in July, I checked the calendar for my area to see who might be available for a session in late summer, and after I saw Purple listed and then read her profile, I really hoped it would work out to see her. Checking out reviews of her made me even more intrigued and excited. All that said, we had great communication in setting everything up, as she's prompt with replies and great with the info she provides, so I did get to book and have a session with her recently. Most fitting word that comes to mind for describing Purple after my hour-plus session with her: gorgeous … as in, every way possible based on my time with her. Thickly muscled, really powerful, and yet so tight and chiseled. Smooth posing and flexing. Sweet smile, striking eyes, sensuous lips, strong but (very) soothing hands, deliciously seductive feet, sexy toenails and fingernails, and just lovely hair. Oh, and plenty of perfectly picked purple to accent her natural beauty, including nails, makeup, and hair. And that's just the physical side of things. From the get-go, she offered her total attention and showed such a warm, gentle, joyful personality. I'd already emailed her about how she'd be only my second session ever, and once we got settled in, she started by asking me about that and taking the time to listen as I shared a bit of my background and what I was comfortable with, and then she let me know what she was okay with after I asked her about it. She was so patient and accommodating, not only with my newness to the session scene but also the various health issues that keep me from the more physical play. I lean way toward the sensuality/worship end of the session spectrum anyway, and Purple gets my highest regard and recommendation on that score. I could have easily spent the day alternating between massaging her all over or just lying there with head propped up on hand and facing each other while talking and laughing and each of us using our free hand to touch/caress one another, or just staying silent and getting lost in her eyes (yeah, yeah, sounds all gushy and cliché, but meet her in person and you'll see what I mean). Alas, though, we eventually each had to take our respective paths into the rest of the day, so I hope it works out to see her again in my area … because, Purple, you gave me a session to treasure for a long time to come, so thanks again! ; ) — Five bright purple stars out of five! : )
Cjones
04/30/2021
I finally got the chance to meet purple powerhouse and she was great. The session was easy to set up. She is one of those girls that looks better in person and bigger in person than her pictures. She has beautiful eyes great legs, back and biceps. She is very strong I see why she's a powerhouse. She is very sweet and gives 100 percent focus to you in the session. I definitely recommend to see her you will definitely have a great time.
Bigdaddy379
10/10/2020
Oh my God, I had my first session with purplepowerhouse and wow! I'm speechless. She opened the door and her eyes are the first thing that takes your breath away. She is sweet, beautiful and not a clock watcher. Her body is absolutely gorgeous, just the perfect combination of muscle and beauty ! Fellas don't miss out if she comes to your area!
Anonymous
10/10/2020
Hi fellas,
I recently sessioned with Purplepowerhouse and let tell you it was amazing!! She is sweet, kind and beyond personable. Those pictures on her profile only tell half the story. In person her eyes will mesmerize you and her beautiful red hair will captivate all your senses. What you don't see in her profile is what a wonderful person she is! Don't miss out!
">