Princess Onyx Kim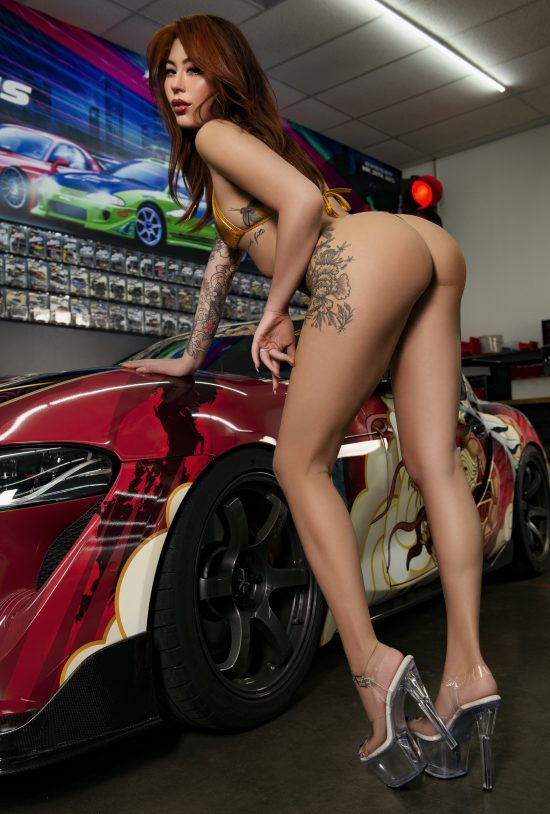 Contact
Location:&nbspUnited States , Florida, Tampa
Email: [email protected]
Last Activity: 08/28/2023
Stats
Height: 5'8" - 173 cm
Weight: 140 lbs - 63.5 kg
Physique: Athletic

About
Greetings, from Princess Onyx Kim,
Princess Onyx is a a 5'8″, 140lb curvy, lean, and muscular Korean with legs for days and delicately elegant size 8.5 feet. She is most uniquely known for Her sweet image contrasting with pure savagery, which She uses to dominate men from all over the globe. Princess Onyx specializes in Female Domination based sessions, specifically in the realm of physical domination. Warning to those who underestimate Her lean frame and slender legs.. or you will end up suffering the a similar fate to the disbelievers before you. Princess is both a physical and psychological powerhouse of strength, superiority, and dominance.
Princess Onyx has always known that She was a beautiful and natural born Domme, even prior to pursuing this industry professionally. From wrestling Her older brother's friends in Her youth, to dressing up previous male partners up in makeup and Her clothes, Princess always sensed there was something a little different about Her compared to the average girl.
Growing up, Princess Onyx was always the "it" girl: catching the attention (sometimes begrudgingly) of virtually any man and woman that glanced Her way. She learned very early on the power Her presence and sensuality exuded over men and women alike. Her beauty, height, exotic features, and charisma have made Her the center of the room everywhere She goes. Princess Onyx realized this was a fate that would never escape Her, despite Her disinterest to be in the spotlight. What She did enjoy however, was the power high She felt when she began to realize what lengths people would go to, to please Her. She recognized the measly, weak, insecurity brought out of men and women when they felt they had to compete to try and reach Her level. But She also saw those that admitted to their inferiority, and simply sought to please, admire, and worship someone of such a Dominant nature. She realized the captivating and mysterious allure She unintentionally held over men and women alike; a power which She always sought to truly harness. During Her years of academic studies (both at the Bachelor's and Master's level) of psychology, medicine, and the natural sciences, She found herself drawn to observing and studying the human psyche, seeking to explore and (maybe even exploit) it further. Princess recognized that despite the individuality of the layers of of external personas, humans can almost all be reverted back to a similar primal, visceral state of being through the means of tapping into their sexuality. As She journeyed further into the world of BDSM/kink/fetish, Her hunger for the creation and control of power dynamics grew and She began to indulge in its riches in both Her personal and professional life. Once fully embracing Her calling as a budding Dominatrix, Princess Onyx began to thrive. She realized that all of Her life experiences had been cultivating Her into becoming the full fledged Dominatrix and wrestler that She is today.
Princess Onyx is approaching Her 3rd year in session work and has quickly created quite the name and recognition for Herself through Her numerous travels across the states, and Her substantial body of professional video work. Princess Onyx is also a published model, and was featured as the cover model for the September 2022 issue of Modelz View Magazine.
Princess offers an opportunity like no other for willing and ready individuals to explore their desires, fears, and humanistic needs under Her guidance. With Her care and expertise, the path towards fulfilling your desires can be navigated in a way that serves to enrich your life far beyond the end of the session.
If you are coming here seeking sexual release this is not the place for you. Princess Onyx is not here for YOUR beastly desires. She does NOT perform "jobs" of any kind (HJ, FJ, etc…) She is here to discipline, guide, and explore with curious and respectful subjects. Princess is a well educated woman with Her Masters degree, so make no mistake you are in the presence of a truly well rounded Domme who can warp your mind and soul just as easily as She warps your body. 
Book a session with Princess Onyx to worship Her perfect feet, or be trampled liked the bug you are underneath them. Or if you're daring enough, you'll test your strength against the grip of Her thighs around your neck. She has a wide array of session experience including fantasy and semi-comp wrestling, foot domination, foot worship, b-busting, lift and carry, wedgies, scissors, facesitting, mummification, bondage, tickling, beat downs, sensory deprivation, role-play scenarios and much, much more.
Her personal interests include weight training, wrestling and femdom, and cats! She has 2 and they are almost as bratty as she is. 🙂 
Email Her at [email protected] to discuss making your fantasy come to life. 50% deposit required at the time of booking. Princess Onyx hosts sessions in Her private studio in St. Petersburg, Florida.
DEPOSITS ARE NON- REFUNDABLE, unless Princess Onyx initiates the cancellation. 
Princess allows (within reason) personal photos and or videos (not to be distributed) at the time of session for an additional $100.
Please include the following in your email or it will be IGNORED
NAME:
AGE:
CITY:
HEIGHT/WEIGHT:
SESSION INTERESTS:
SESSION EXPERIENCES: (references)
If you have NO references we must set up a (paid) Skype screening call before discussing session booking.
Princess Onyx also accepts custom video orders; please email [email protected] with a brief description of your clip to receive a custom quote.
Services Offered
Private Webcam / Skype / Video Chat
Phone Chat
Semi-Competitive Wrestling
Fantasy Wrestling
Submission Wrestling
Pin Wrestling
Brazilian Jiu-Jitsu
Grappling
Semi-Competitive Boxing
Fantasy Boxing
Fantasy Kickboxing
Armwrestling
Boxing
Tickle Wrestling
Scissoring
Custom Videos
Feats of Strength
Lift and Carry
Posing / Modeling
Training
Others: Please email request
Dominatrix Services
Age Play
Bondage
Breath Play
CBT
Chastity Control
Corporal Punishment
Crossdressing
Face Sitting
Financial Domination
Foot Fetish
Giantess
Hosiery
Humiliation
Latex/Leather/PVC
Role Play
Sensory Deprivation
Smoking
Spanking
Strap-on
Tickling
Trampling
Water sports
Wax Play
Whipping
Mommy Play
Travel
| | | | | |
| --- | --- | --- | --- | --- |
| Date Begins | Date Ends | City | Area | Country |
My Gallery
Events
06/06/2023 Las Vegas

HOSTING SESSIONS LAS VEGAS - PRINCESS ONYX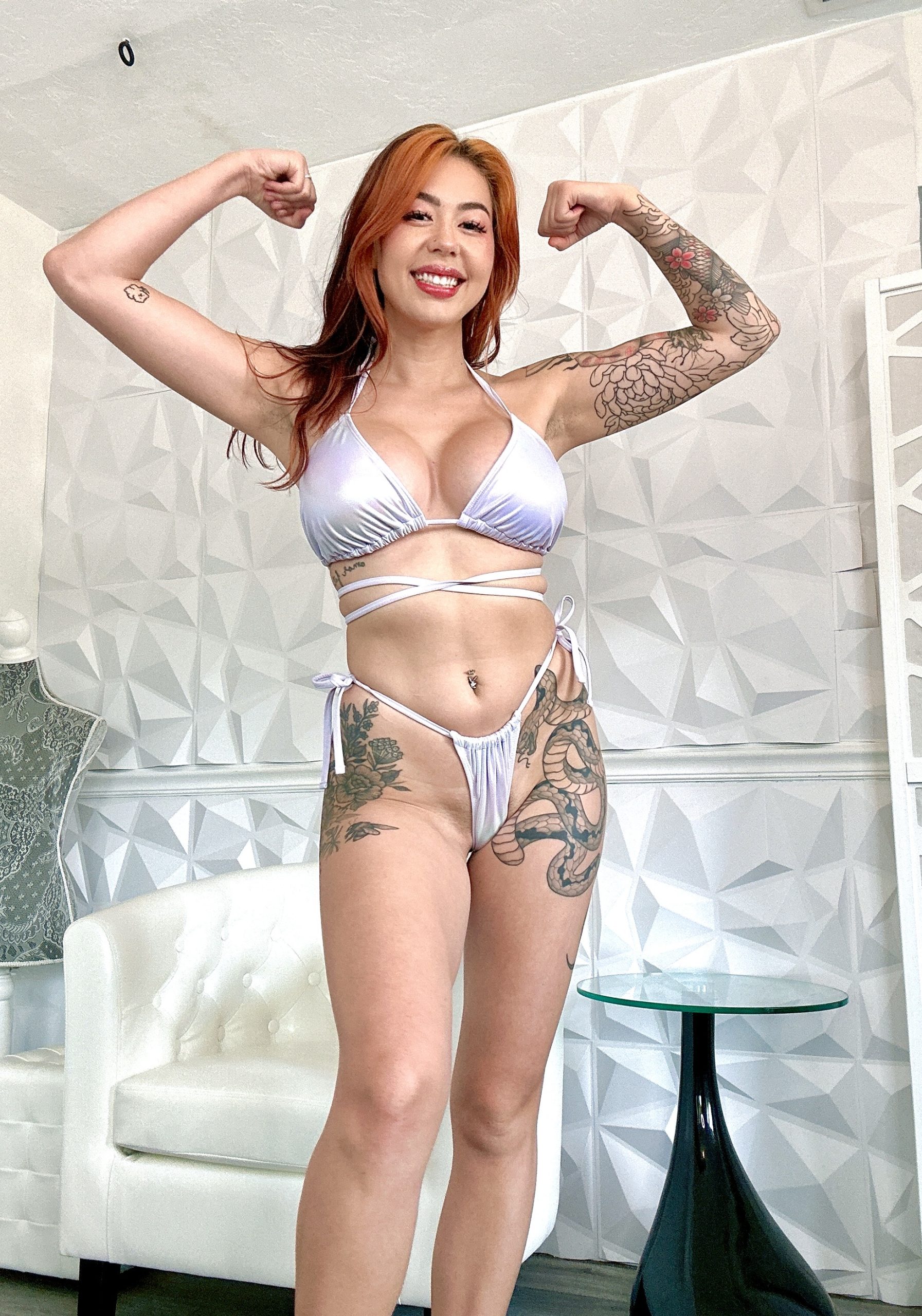 Princess Onyx will be gracing Las Vegas, Nevada with her presence for the first time since her hiatus. Submit to her supreme beauty and strength in person, and bask in the aura of her dominance.
Bookings via professional emails only: [email protected] with 50% deposit ready.
Reviews
Old Reviews
Anonymous
12/13/2021
Wow.. where to even start with onyx. She's incredible. Every review you read here is true, she pays detailed attention to the things you want in a session and is even better at reading what you want and delivering that exact thing. Her grappling skills are very legit but her ability to be teasing and sensual while doing it is incredible. Book something if you are even slightly considering it. It'll be well worth it.

Anonymous
11/14/2021
I had the absolute pleasure of having a session with Onyx tonight and she was a joy to session with. From the time I sent my first email to the day of the session, everything was smooth and seamless with Onyx. I am still a newbie to this session world so I still have some jitters going into one. Well, Onyx made me feel comfortable the minute I arrived. Easy to talk to and fun to laugh with. Now I'm not much of the wrestling type, but I love to worship feet and a woman's stomach. Onyx has amazing soft gorgeous feet and a beautiful stomach that I could have worshipped for days. A fantastic session all around and I cannot wait to see Onyx again in the future. I highly recommend her to anyone with or without experience in the session world.

Anonymous
11/30/2021
How did you get a hold of her? 🤔 I simply assumed she wasn't active anymore

Anonymous
12/10/2021
Not OP btw. She is very much active. Just email her. Got back to me within a few hours.

Anonymous
11/13/2021
My session with Onyx was an absolute delight. I was looking for a relaxed and laidback session which is exactly what I got! She was incredibly sweet, welcoming, and made the entire process very easy. She is also STUNNINGLY beautiful in a way that photos can't possibly portray. The session was strictly foot worship and her feet did not disappoint. They're soft, slender, and perfectly maintained. The kind of feet that you dream about!

I don't session often, but I will be booking Onyx every time we are in the same area! I recommend everybody else do the same!

Ticklishz
11/13/2021
From the moment she greeted me with her amazing smile to the time I left, it was pure bliss. Onyx is drop dead gorgeous, kind and super understanding of fetishes. If you have a foot fetish you will be in heaven. If you are into tickling you will be smiling ear to ear. If you are into wrestling she can pin, squeeze and grapple with the best of them. I recommend highly 10/10 ! Perfect head to toe and a wonderful human.

sup10
11/09/2021
I'll try to write this review as I'm still feeling the effects (mentally and physically) of my domination session a couple of days ago with Princess Onyx.
As usual, if you know how to appropriately approach a session provider, the set up with Princess Onyx was really easy. After a few emails we were all set, and then we had a quick Skype call a few days before the session date just to go over what I wanted and other details. She was attentive to everything I said I wanted and more.
When I got to the door of her room, I knocked, and she let me in wearing a super sexy tiny bikini. After a few pleasantries, I was getting my ass kicked. I'm into pain and asked for a brutal session, and Princess Onyx was more than happy to take me up on that offer. She absolutely destroyed me. As the session went on, she ratcheted up the intensity just as I had asked and by the end had me screaming my safe word more than once. I could have sworn I was being tortured for well over an hour. She was that good. I promise, if you book her you will be happily surprised by just how much someone so hot can kick your ass.
Seriously, she was perfect start to finish. A super hot domme and an awesome fun person. Book her, you will love it.

Anonymous
10/12/2021
I recently had an AMAZING session with Onyx around the beginning of August. She was staying a couple of hours away from my city during her travels, so I had asked if she would be willing to travel to my city if her expenses were paid since I can't travel due to work. She was completely accommodating and quick to respond when emailing. When I first opened that door I couldn't believe how gorgeous she was. She completely put me at ease and her pictures just don't do her justice. She was travelling with a friend and Goddess Fina during the trip, but they quickly left since they were going to see some of the sights around town.

I had requested a 3 hour session and it was 3 of the best and quickest hours of my life! The session consisted of wrestling, foot domination (forced smelling, smothering), face sitting, scissors and other misc. holds that she thought of to submit me with, and it ended with sensual foot worship/ass worship. First, she is a very skilled wrestler. For a girl nearly half my size, I never stood a chance. I actually never experienced anything like it. I've had 2 previous sessions before her with girls that were much closer to my weight and size, but neither absolutely controlled me like she did. I would genuinely try to get out of holds and smothers, sometimes succeeding, but she would always regain control with her next move. It was something to behold. I had requested some trash talk with the session and she definitely delivered. She nails that bratty and sadistic feel that makes you want to try to get out of her holds, but it ultimately makes it all the sexier when she submits you despite your struggling. Her scissors are also especially strong. Definitely the strongest I've felt yet still being only 3 sessions in. I had requested smelly socks and feet as well which she kindly accommodated. They weren't knock you out stinky, but they had a nice little natural sweaty stink to them which was super sexy. I'll have to ask her to kick it up a notch if I ever get the chance to session with her again. I'll never forget the ways she managed to use those socks and feet on me. She smothered me every which way with them and "made" me smell her socks while she had me trapped in a couple holds. These were the types of holds you'd see in videos and dream about being placed in. None of these were requested which made it all the more amazing to be put in them. She just seemed to have a sixth sense about what I was looking for. Total wish fulfillment! Aside from her goddess feet, she also smothered me with her ass quite a bit. Imagine the softest pillows you've ever fallen asleep on and then double it. Then you might get close to how soft it was lol. In all seriousness though, her facesits were incredible and then getting to worship both her feet and ass at the same time near the end of the session was pure bliss.

Onyx was an absolute dream to have a session with. I honestly was starting to doubt I even liked sessions before her. If she's ever in your area…BOOK HER! You wont regret it. She has an amazing personality and will certainly be able to make all of your dreams come true.

Anonymous
09/14/2021
I recently had my second session with Onyx, which we discussed while wrapping up our first. Within days of that encounter I had my schedule cleared, deposits paid, and travel booked to meet her and another lady (Fina – review on her page) on their tour. Onyx is, simply put, fire. She will mesmerize you, she will hurt you, she will make you feel safe, she will choke you, and you will melt into putty that she will bend, twist, and have her way with. It's no surprise she's skyrocketing into legendary status in the session / fetish world, she is all that, and more.

Beyond her physical prowess and adorably sadistic playfulness, she's also very intelligent, witty, and a genuinely good person, which was evident long before engaging her about a session from following her on social media. To me, the latter qualities are just as important as beatdown skill… and not just for the confidence instilled that she wouldn't completely destroy me for bratty, ill-timed smart-assery. Swiftly parrying and riposting with sarcasm of her own, while showing in no uncertain terms how easily she could completely destroy me, was, in fact something she was all too happy to do. And I loved every second of it, as I did with all the time I was fortunate enough to spend with her. Book with her and I have no doubts you will feel the same… she will provide an unforgettable experience all around.

And, if you acknowledge the effort she puts into ensuring that experience with small gifts and delectable treats, she may just return in kind (sort of) by pouncing on you after the session and damn near choking you out with her leg before pulling you up and nailing you with half a dozen brutal side kicks (if such wanton violence that technically qualifies as assault once the session is over is your thing, that is). And you will love every second of it.

If all that isn't convincing, please note that, appearance-wise, she is not even a little bit rough on the eyes! :))

Anonymous
09/09/2021
I was able to meet Onyx and Fina recently, and it was one of the best times. Both had great communication setting it up and planning. Like most people have written, they are obviously very beautiful and definitely strong. They are very chill, and liked to laugh throughout. I would encourage people to reach out and see for themselves. They can handle their own when wrestling, and know how to dominate you. Though they claimed to not have saran wrapped many people before, they immobilized me better than most. They brought a lot of energy and fun to the session. The time flew by, and I hope to meet them again in the future. Thanks

NOS
08/22/2021
I have had the pleasure of doing two sessions with OnyxKim during her recent travels. Let me start by saying that I am extremely selective about who I session with, and I only book multi-hour sessions with girls who are attractive, athletic and good at role play.

Booking with her was surprisingly easy given how in high demand she is. She's very pleasant over email and as long as you don't waste her time, she will be very accommodating and prompt in her responses. My advice is to quickly pay your deposit and she will know that you are not a time waster.

I booked her for an entire day and was lucky enough to get to pick her up at the airport. Let me just say that she is very sexy and turns heads (male and female) wherever she goes. She oozes a sexuality that is hard to describe and must be experienced in person to be believed. She's very pleasant and easy to talk to, even though she could be very arrogant. OnyxKim is a princess though and expects to be treated well (snacks, water and gifts go a long way to show her that you respect her). She is used to being treated as such and honestly it was a pleasure to bring a smile to her lovely face with some small tokens of appreciation.

Regarding our session: I wanted to do role play where she would dominate me with her grappling skills. It was very natural to transition from easy-going conversation to role play domination. One thing I love about OnyxKim is that she is that rare combination of woman who is attractive, sexy(great body) AND thoroughly enjoys dominating men. You can tell that she gets off on being in control and putting men in their place.

In terms of her skills, let me confirm what others have said: her wrestling/grappling skills are legit. There was a moment when I was locked between those gorgeous thighs and our eyes met and we both knew that there was no possibility that I could escape, and she had the most devilish look of enjoyment on her face. I am pretty fit for my age and outweigh her by at least 50 pounds, but those thighs are straight up deadly. I am not playing this up at all. She asked if I wanted to be knocked out and I confirmed that I was okay with in this, thinking it would not happen as lots of girls claim to be able to do this but lack the strength/skills to pull it off. Not so with OnyxKim – she won't ask twice and believe me YOU WILL GET CHOKED OUT by those heavenly legs. It was both a huge turn on and incredibly humbling to realize that this super sexy and sweet hottie can absolutely knock you out with a triangle choke, scissors or any number of holds that she has mastered.

In summary, OnyxKim is absolutely the sexiest and most skilled girl I have sessioned with in over 20 years of this hobby. She is a dream come true to men like me, so please treat her with respect and you will be very pleased that you booked with her. She is not cheap but life is short and she is worth every single penny.

C.B
07/29/2021
DISCLAIMER: Princess Onyx is POWERFUL. If you opt to have a session with her, you WILL feel every ounce of her brute strength. You can either submit and feel it willingly or she will forcefully victimize you into enduring her immense power. Side effects may include dizziness, sore body, hot flashes, humiliation, shortness of breath, blackouts, ecstasy, weakness, and defeat.

Sessioning with Onyx recently was not only a treat, but an honor and a privilege. When I got the email notification that she was coming to a town near me, I didn't hesitate in booking a session with her. For starters, Onyx is a very soft-spoken and mellow spirit. I'm not sure if she comes off that way when meeting new people or if that's just her personality, but either way, it eased me into our session and I had a great time getting to talk with her and just learn about her inside and outside of the session world. Princess Onyx is truly a sweet-hearted and innocent individual….until it's time to wrestle.

I wish I could say I was able to get in offense on Onyx, but I wasn't raised to tell lies. As a former amateur high school wrestler with a little bit of pro wrestling training, I went into this session expecting to be able to hold my own against Onyx and get at least some offense in. That was not to be. She's very slippery. Any move I attempted to get her in, she easily got away from. Forget about getting a hold of her. Onyx, who revealed has no fighting background, EASILY destroyed me and made me her plaything. She twisted and bent my body in ways I couldn't get myself out of, leaving me no choice but to tap out or get pinned. She's much stronger than she appears. After pinning and tapping me out various times, the session became foot domination. Her enchanting feet in my face, mouth, on my stomach and chest is what I had to look forward to. The attempts to remove them were only met with failure as all I could do was lie there and take it as she ground those lethal feet into my battered body. I'm averagely strong, but on that night, Onyx had me feeling like the weakest guy in the world. All with a cheeky, adorable smile on her face. It was a humiliating and embarrassing, yet delightful defeat that I will never forget.

Overall, Onyx is an absolute gift to the session world who should not be taken for granted. She's once in a lifetime and should be on every sessioners list to work with at least once. She is the embodiment of a mythical Greek siren. She will entice you to get close to her with her innocent smile and bedazzling body before punishing you with an unimaginable and exquisite beating. If she deems you lucky or worthy enough, she may be merciful enough to ease the pain by allowing you to worship her soft, golden, prestigious feet. Please men, treat her right! She's worth every dollar in your wallet and every breath in your body. Don't delay! Start booking!

J.D
07/02/2021
I saw Onyx for the first time a few days ago. I have been sessioning for over 20 years and She is "TOP" Notch and a lot of Class. Not to mention just one Cool Gal. Easy to talk too and Knows how to be in Control. She is a Natural and a Rare one of a Kind Beautiful Woman. Hope to be able to see Her again if she come back this way.

DynaDiqi
06/13/2021
Onyx Kim is sweet and spicy 🥵

We started off by sitting down, having a little small talk and then going over what my desires were for the session. Once we both were all clear on everything, my fate was sealed. I genuinely didn't expect a woman with such a small frame to be able to do that much damage 🥴 She's agile like a fox too. When I'd be making an escape out of a hold, she already had me in another hold before I knew it.

My favorite part about her was how one minute she's super nice and chill and then the next minute she's sadistic and mean. I just got done with my first session with her and it was probably one of the most fun sessions I've had. When she's not making you her squeeze toy, she gives good conversation which is a plus👌🏽 Also, if you're into getting KO'd, she'll definitely accommodate that upon request.

Anyways, I highly recommend having a session with her. Oh, and if I haven't convinced you yet…she had this Chun Li costume she changed into halfway into our session that she looked 😍😍 in

Anonymous
06/08/2021
Had my first session with Princess Onyx this past weekend.

I had an absolutely fantastic session!

It was a Role Play/Domination session (including Scissors, Facesitting, Ballbusting HOM, Wrestling Pins, Chokes, and more!) and she stayed perfectly in character just about from the first moment I saw her to the last one. I really felt that she read what I had requested for the session and that she tried to deliver exactly what I wanted – and deliver she did! She added things that I didn't know I wanted but wound up improving the session quite a bit. Her ability to adapt to what was working/not working (always some learning in a first meeting) in the session without breaking character was commendable.

While there is a long list of superlative things about our session, the best was probably the fact that she really nailed the temperament of her character and tone of the session I was looking for, which may be more difficult than executing technical wrestling skills. While her demeanor may have been my favorite thing, just about everything worked superbly during our session. She was able to rotate through a good variety of effective holds and other punishments over the course of the session that ensured it never got too repetitive. The fact that she was able to provide a session this amazing the first time around is all the more impressive!

Go see Princess Onyx! You will be glad you did! I very much look forward to future sessions!

Anonymous
03/15/2021
I had my first ever wrestling/facesitting session with Onyx last Thursday. It was something I've always wanted to try. I was a bit nervous about the whole process, but she made it easy. Very quick to respond and as nice and professional as could be. In person, she was absolutely beautiful and down to earth. She seemed genuinely excited about the session and I had the greatest time. She exceeded my expectations and I look forward to the next one.

Anonymous
01/18/2021
I was lucky enough to session with Onyx a few weeks ago. She is great! Communication was quick and easy, she was super friendly and professional. The session was a blast, and she is even hotter in person! She totally owned me with scissors and smothers, and delivered the exact session we discussed. Taking careful time to ensure it was what I wanted. Her scissors could make anybody tap, towards the end she put me in a tight front scissor (after I made a smart remark) that could have put me out in seconds. She kept it on, and kept making me tap until I admitted she was superior. It was the hottest scissor I've ever been in! Her positive attitude is a massive turn on! Between her attitude, looks, and strength, Onyx is going to be a superstar in this world.

Anonymous
12/27/2020
My session with Onyx was fantastic from start to finish. She has great communications in setting up the session. She was very in tune with what I was looking for. Stunningly beautiful woman. Truly a nice person. She is on my very short list of session girls I plan to meet again.

">