Nausi Love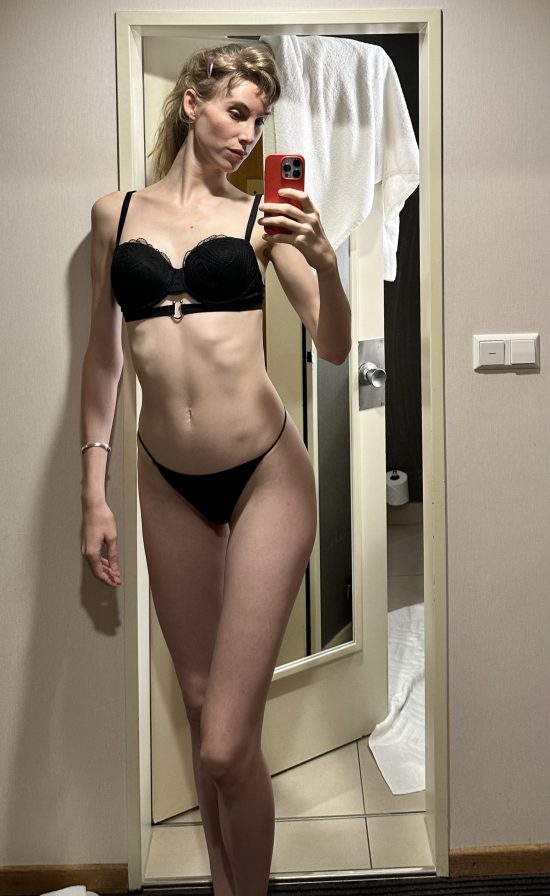 Contact
Location:&nbspUnited Kingdom , OTHER, London
Email: [email protected]
Last Activity: 07/26/2023
Stats
Height: 6'6" - 198 cm
Weight: 150 lbs - 68 kg
Physique: Slim
Years Of Experience: 1-5 years

Tip Me
About
I'm Nausi. I'm a Swedish student and incredible tall goddess traveling around the world.
I love experiencing new things and I'm curious for everything. This is one of the reason why I like this job. Tell me your most strange fantasy, tell me what ever you are scared of telling others. Tell me and we will explore it together!
Now it sounds like I'm the most kinky girl ever, and I don't think it is true. I just like a lot of things, and I enjoy meeting strangers, seeing new places, trying new things or trying old things with new people or in new constellations. It makes me happy and excited.
I love so many things:
I love wrestling (especially if it can be sticky in oil or lube). I love giving humiliation (especially through my height). So many of you guys out there are so short and cute <3 I also like giving golden showers (even though it sometimes can be a bit tricky haha). etc etc etc And a combination and flowing experience of all of this filled with trust and mutuality is the best!!!
Please have a look at my website. I have built it myself and I think it describes my personality quite well. I think this is important before you decide to contact me or meet me.
How to contact me:
I prefer being contacted on Telegram or WhatsApp. Email and Only Fans also works.
Please state in your first sentence your city and from which site you found me on.
Example:
New York, Sessiongirls. Hello Nausi! I would love to meet you in October. My name is …
or
Miami, SG. Hi Goddess! I would do what ever it takes to worship you. My name is …
Services Offered
Sessiongirl Services
Private Webcam / Skype / Video Chat
Competitive Wrestling
Submission Wrestling
Tickle Wrestling
Scissoring
Custom Videos
Posing / Modeling
OIL Wrestling
Others: Please email request
Dominatrix Services
Age Play
Breath Play
CBT
Chastity Control
Corporal Punishment
Crossdressing
Face Sitting
Financial Domination
Foot Fetish
Giantess
Humiliation
Orgasm Denial
Role Play
Spanking
Strap-on
Tickling
Trampling
Water sports
Whipping
Others: Please email request
Travel
| | | | | |
| --- | --- | --- | --- | --- |
| Date Begins | Date Ends | City | Area | Country |
| 09/23/2023 | 09/27/2023 | London | OTHER | United Kingdom |
| 09/27/2023 | 10/01/2023 | Amsterdam | OTHER | Netherlands |
| 10/01/2023 | 10/03/2023 | Madrid | OTHER | Spain |
| 10/03/2023 | 10/14/2023 | Tel Aviv | OTHER | Israel |
| 10/14/2023 | 10/17/2023 | Berlin | OTHER | Germany |
| 10/17/2023 | 10/19/2023 | Stockholm | OTHER | Sweden |
| 10/19/2023 | 10/20/2023 | Oslo | OTHER | Norway |
| 10/20/2023 | 10/22/2023 | Amsterdam | OTHER | Netherlands |
| 10/22/2023 | 10/25/2023 | London | OTHER | United Kingdom |
| 10/26/2023 | 10/30/2023 | New York City | New York | United States |
| 10/30/2023 | 11/02/2023 | Boston | Massachusetts | United States |
| 11/02/2023 | 10/03/2023 | New York City | New York | United States |
| 11/03/2023 | 11/05/2023 | Edison | New Jersey | United States |
| 11/05/2023 | 11/08/2023 | Philadelphia | Pennsylvania | United States |
| 11/08/2023 | 11/11/2023 | Washington DC | District of Columbia | United States |
| 11/11/2023 | 11/14/2023 | Chicago | Illinois | United States |
| 11/15/2023 | 11/19/2023 | Seattle | Washington | United States |
| 11/19/2023 | 11/22/2023 | San Francisco | California | United States |
| 11/23/2023 | 11/26/2023 | Las Vegas | Nevada | United States |
| 11/27/2023 | 11/30/2023 | Los Angeles | California | United States |
| 12/01/2023 | 12/04/2023 | Miami | Florida | United States |
| 12/05/2023 | 12/08/2023 | New York City | New York | United States |
| 12/10/2023 | 12/11/2023 | London | OTHER | United Kingdom |
| 12/12/2023 | 12/13/2023 | Stockholm | OTHER | Sweden |
| 12/14/2023 | 12/22/2023 | Tel Aviv | OTHER | Israel |
| 12/23/2023 | 01/09/2024 | Stockholm | OTHER | Sweden |
My Gallery