natural figure Callie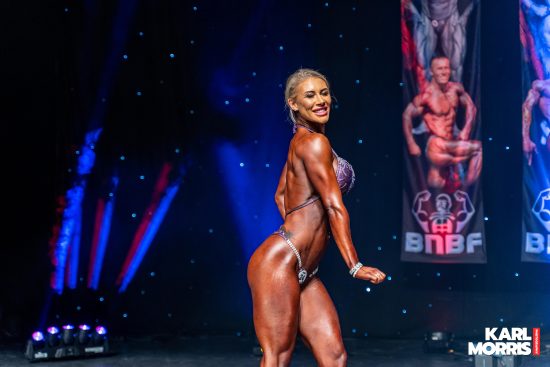 Contact
Location:&nbspUnited Kingdom , OTHER, kent
Email: [email protected]
Last Activity: 09/29/2023
Stats
Height: 5'5" - 165 cm
Weight: 165 lbs - 74.8 kg
Physique: Bodybuilder
Years Of Experience: 5-15 years plus

Tip Me
About
Hi, I'm Callie
I'm English  from South Coast UK, Im NOT based in kent, ive tours planned until January all over the UK, Wales and scotland. Read my tour dates, WhatsApp for rest of year dates
I love Fetish work
Im super open minded, ive been a full time fetish escort since 2017, ive been body building since 2014. Ive competed around 20 times since then, Im a natural figure athlete.
My current top Deadlift and squat of 120kg 1RM
Let me introduce myself..
🏋️‍♀️ GYM GIRL – flat stomach with thick thighs
💁🏼‍♀️ MODEL
⭐️ EASY GOING
💝CLASSY
🤓INTELLIGENT & EDUCATED
😜FUN AND OUTGOING
💃 A FIGURE TO DIE FOR
❤️ SEXY
🌎 WORLD TRAVELLED
🤩I started in film work in the content industry in 2015
ALL pre bookings require 50% deposit, ive over 900 positive feedback on UK AW site.
❤️olfactophilia / eproctophilia
❤️ SPH
❤️ findom
❤️ Sensory deprivation
❤️ ICE PLAY
❤️ cuckold roleplay/fantasy
❤️CEI
❤️ ROPE Under Mattress Restraint for wrists
❤️BEATDOWN / SCISSORS
❤️BALLBUSTING / CBT
❤️TICKLE TEASE
❤️BALLOON FETISH
❤️SPIT FETISH
❤️ TEASE
❤️TRAMPLING
❤️LIFT and CARRY – 100kg max
❤️STRAP-ON – small and medium & medium buttplug
❤️SISSY DRESS UP – Sissyslut – (makeup and wig £10 extra deposit)
❤️WATERSPORTS
❤️SPANKING
❤️FOOD FETISH/Messy philias/sploshing
❤️CANING
❤️MUSCLE WORSHIP
❤️PVC worship
❤️FOOTWORSHIP / SHOE WORSHIP
❤️SADISM & MASOCHISM
❤️GYM GIRL – i can be post gym and sweaty for you before 10am only
❤️ Olfactiphila
❤️ WAXING – BACK / BACK SACK CRACK
Or VEET hair removal cream – SHAVING
-deriving pleasure from inflicting pain, suffering on others.-
❤️ DINNER DATE
❤️ Smothering, holds and scissors, TapOuts
❤️ BODY BOXING
❤️ WHOLE HAND F – Anal, on you only
❤️ BODY TO BODY MASSAGE
❤️ Anal play on you with either Facesitting or Watersports
❤️ CHASTITY – (£30 extra to wear home)
HOUR – £220
90 MINS £300
HOUR top less – £250
90 MINS  top less £375
HOUR no clothes- £350
90 MINS £525
half job finish £70+
oral finish £100+
I DO NOT TAKE CALLS – WHATSAPP/Message TO BOOK ONLY – £35 video calls available – no sms
I do not do full wrestling, ive had breast surgery this year. mainly focusing on Smothering, holds and scissors, TapOuts, body slams
Services Offered
Private Webcam / Skype / Video Chat
Phone Chat
Other Webcam Shows
Fantasy Wrestling
Submission Wrestling
Pin Wrestling
Fantasy Boxing
Fantasy Kickboxing
Armwrestling
Tickle Wrestling
Scissoring
Custom Videos
Lift and Carry
Posing / Modeling
Belly PunchingIn-Gym
Training
OIL Wrestling
Others: Please email request
Dominatrix Services
Age Play
Bondage
Breath Play
CBT
Chastity Control
Corporal Punishment
Crossdressing
Face Sitting
Financial Domination
Foot Fetish
Giantess
Hosiery
Humiliation
Latex/Leather/PVC
Orgasm Denial
Role Play
Sensory Deprivation
Spanking
Strap-on
Tickling
Trampling
Water sports
Wax Play
Whipping
Mommy Play
Others: Please email request
Travel
| | | | | |
| --- | --- | --- | --- | --- |
| Date Begins | Date Ends | City | Area | Country |
| 09/30/2023 | 10/03/2023 | Stafford | OTHER | United Kingdom |
| 10/03/2023 | 10/05/2023 | Derby | OTHER | United Kingdom |
| 10/05/2023 | 10/07/2023 | Knutsford | OTHER | United Kingdom |
| 10/07/2023 | 10/10/2023 | Droitwich spa | OTHER | United Kingdom |
| 10/10/2023 | 10/12/2023 | Bicester | OTHER | United Kingdom |
| 10/12/2023 | 10/14/2023 | Guildford | OTHER | United Kingdom |
| 10/15/2023 | 10/17/2023 | Cobham | OTHER | United Kingdom |
| 10/19/2023 | 10/24/2023 | kent Chatham maidstone | OTHER | United Kingdom |
| 10/21/2023 | 10/29/2023 | essex basildon Brentwood braintree | OTHER | United Kingdom |
| 11/07/2023 | 11/10/2023 | Bracknell | OTHER | United Kingdom |
| 11/10/2023 | 11/12/2023 | High Wycombe | OTHER | United Kingdom |
| 11/13/2023 | 11/15/2023 | Reading | OTHER | United Kingdom |
| 11/15/2023 | 11/17/2023 | Guildford | OTHER | United Kingdom |
| 11/27/2023 | 11/29/2023 | Chatham | OTHER | United Kingdom |
| 11/29/2023 | 12/01/2023 | walsall | OTHER | United Kingdom |
| 12/01/2023 | 12/04/2023 | Dartford | OTHER | United Kingdom |
| 12/04/2023 | 12/08/2023 | Gatwick | OTHER | United Kingdom |
| 12/09/2023 | 12/11/2023 | Croydon | OTHER | United Kingdom |
| 12/11/2023 | 12/13/2023 | London Hammersmith | OTHER | United Kingdom |
| 12/13/2023 | 12/18/2023 | Watford | OTHER | United Kingdom |
| 12/17/2023 | 12/19/2023 | Northampton | OTHER | United Kingdom |
| 12/19/2023 | 12/21/2023 | Warwick | OTHER | United Kingdom |
| 12/21/2023 | 12/25/2023 | Solihull | OTHER | United Kingdom |
| 12/28/2023 | 01/01/2024 | Nottingham | OTHER | United Kingdom |
| 01/01/2024 | 12/05/2023 | Newcastle | OTHER | United Kingdom |
| 01/06/2024 | 01/10/2024 | Leeds | OTHER | United Kingdom |
| 01/12/2024 | 01/14/2024 | grange over sands | OTHER | United Kingdom |
| 01/14/2024 | 01/17/2024 | Bury | OTHER | United Kingdom |
| 01/20/2024 | 01/23/2024 | Cardiff | OTHER | United Kingdom |
| 01/23/2024 | 01/26/2024 | Swansea | OTHER | United Kingdom |
My Gallery