Mistress Rose – Muscular & Sapiosexual Goddess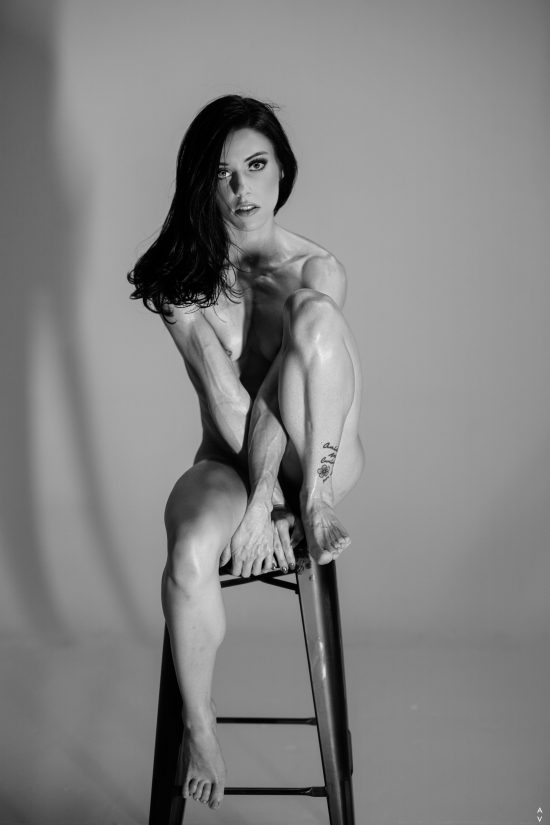 Contact
Location:&nbspUnited States , Washington, Seattle, WA
Email: [email protected]
Last Activity: 01/29/2023
Stats
Height: 5'3" - 160 cm
Weight: 115 lbs - 52.2 kg
Physique: Bodybuilder
About
*IMPORTANT: Please check your spam folder if you are waiting for an email response back from Me. Also, add My email to your contacts so My messages won't go to spam!*

Give My website a thorough read before inquiring. Chances are, any info you're looking for is on there, so read carefully!

ABOUT ME:
I'm not your average hardcore session wrestler with muscles bigger than your head, nor am I your typical mean girl Domme adorned in latex. I am a muscular & dominant companion–providing an experience of what it's like to really be with an intelligent dominant woman & muscular Goddess. I offer both Domme & companion services, which may be combined or exclusive to one another.
I do not adhere to the modern popularization of FemDom that it's all about being a bitch, working in some dark dungeon, and hating men. Real power exchange is achieved through connection, which takes time and communication. Power exchange is also much more than just pain & cruelty. While it can be expressed in that way, it does not have to be. Sometimes power exchange can be sensual & loving, like through muscle worship. While I do find joy in tormenting others (AKA being a sadist), that's not what it's about for Me. I am a sapiosexual, so for Me it's more about the mental connection shared than the specific type of play we engage in. 
My ideal session:
Starting with an upscale dinner or lunch for some talking & getting to know one another (this is still considered a part of total session time in your donation). Then coming back to My incall (or hotel) for the session itself. Being a sapiosexual, the pre-session conversation is a huge turn on for Me! Ultimately, what I crave is connection and power exchange–whether through just enjoying one another's company in a GFE or engaging in more typical session / D/s play.
RECENT UPDATES:
1. I am officially back from hiatus! Be patient with Me as there are a lot of you to get back to (on top of new inquiries!). I am currently booking for 2-4 weeks out.
2. My IWC store is finally LIVE! Check out My content HERE.
3. Moving forward, I will be focusing more on expanding My online coterie of devoted slaves, and less on in-person sessions. I will still be offering in-person, but with limited availability & a higher tribute, as I am reserving My time only for those most worthy of Me.
UPCOMING TOURS:
NONE. I am currently only available for local sessions in Seattle or FMTY.
If you do not see your city listed on My travels and would still like to see Me, flying Me to you (FMTY) is always an option!
SERVICES: (I am open to other requests. Services listed are just My faves/most popular.)
MOST POPULAR: For a Dominant Companion experience
Date + Session – You don't have to be a "sub" to desire the companionship of a dominant woman. Enjoy spending more time together, getting to know Me on a deeper level, and a more full experience of female dominance & feminine muscularity.
Overnights –

Spend the evening of your dreams with Me, either as a GFE or in our D/s roles.
OTHER SERVICES: For a more traditional 1-3hr session
#1 Service: Mix of muscle worship, facesitting, submission holds, and light ball busting.
Muscle Worship / Massages
Humiliation/Degradation (fave of Mine! All things verbally or physically humiliating)
Facesitting / Smothering
Scissoring
CBT / BallBusting (another fave of Mine!)
Trampling / Beatdowns
Fantasy Wrestling (key word—FANTASY)
Flexing / Posing
Foot Worship & Foot Play
Chokeholds / KO's
Ignoring / Abandonment
Impact Play (toys or spanking)
Nipple Torture
Role Play Fantasies
Tease & Denial
Skype Calls
Phone Calls
Custom Videos
Lifestyle Arrangements (keyholding, local service subs, etc)

Submissive Training: Chastity, Pain Tolerance, Behavior (grow as a committed sub with Me)
ELITE SERVICES:
Event Companion – Business, personal, or fetish events.
Travel Companion – Weekend getaway, etc. Returning clients only. Requires additional screening.
CONTACT/HOW TO BOOK:
A properly constructed session inquiry email or text should include:
Name & location
Requested day & time
Session request(s)
Brief description of your experience in sessions (I do accept respectful first timers!)
Email or text inquiries without this information are likely to be ignored. Emails or texts showing no serious intent of booking will be flagged as time wasters. If you'd like to simply chat it up, you are welcome to book a phone or Skype session.
FOLLOW & SUPPORT ME:
I am on OnlyFans! Follow Me FREE here.
If you'd like a sneak peek into My daily life, check out My IG and Twitter @yesmistressrose.
A LITTLE MORE ABOUT ME:
I am an old soul with a bright energy. It's like a flip switches when My Domme side comes out. I love to talk & explore the minds of others, but also get into their minds when the time is right…
I've also been bodybuilding for 9 years and competing for 7 years. I stay in great shape year round & love hitting it hard in the gym! Hence the rock hard biceps & solid glutes(; I am on the *smaller* side, but I love how that gives Me the ability to look feminine and sexy OR muscular and intimidating, depending on what mood I'm feeling. The best of both worlds!
Other than sessions and bodybuilding I love to travel & explore the beauty this world has to offer. I enjoy learning more–particularly in the areas of business/finance/real estate. I'm a two-time college dropout turned business owner myself and very entrepreneurial, so I love all the life & business lessons that naturally come through entrepreneurship and the connections you make.
Anyway, enough about Me! Just giving you a little something to get to know more about what I do & who I am. I've got great long-term relationships with many of My sessions clients, and I hope you'll become one!  So if you're new to My page, welcome! And for those returning, nice to see you again. Check out My links and socials if you haven't yet!
Ciao!
Rose xx.
P.S. Please leave Me a review if you feel compelled to from your experience with Me.
Services Offered
Private Webcam / Skype / Video Chat
Phone Chat
Other Webcam Shows
Fantasy Wrestling
Submission Wrestling
Pin Wrestling
2 on 1 Wrestling
Fantasy Boxing
Fantasy Kickboxing
Tag Team Matches
Armwrestling
Foxy
Tickle Wrestling
Scissoring
Custom Videos
Feats of Strength
Lift and Carry
Belly PunchingIn-Gym
Training
Travel
| | | | | |
| --- | --- | --- | --- | --- |
| Date Begins | Date Ends | City | Area | Country |
| 02/08/2023 | 02/12/2023 | Manhattan | New York | United States |
My Gallery