Master Kira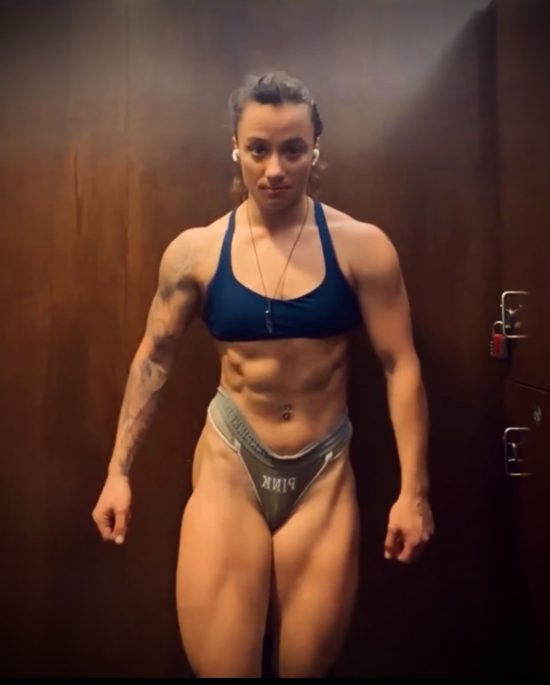 Contact
Location:&nbspUnited States , California, Orange County
Email: [email protected]
Last Activity: 10/26/2023
Stats
Height: 5'6" - 168 cm
Weight: 140 lbs - 63.5 kg
Physique: Bodybuilder
Years Of Experience: 5-15 years plus

About
Email: [email protected]
Cell: (657)522-5729 (TEXT ONLY)
RECENT UPDATES:
LONG TIME, NO SEE … AM I RIGHT?
I MISS SESSIONGIRLS TREMENDOUSLY AND IM EAGER TO BE BACK IN ACTION, BUT UNFORTUNATELY IM STILL RECOVERING FROM CERVICAL SPINE SURGERY I HAD BACK IN AUGUST.
MY RECOVERY TIME HAS BEEN LONGER THAN I EXPECTED DUE TO PHYSICAL LIMITATIONS AND RESTRICTIONS—BUT! AFTER 12 AGONIZING WEEKS, IVE FINALLY BEEN CLEARED TO START LIGHT WEIGHT TRAINING AND EXERCISE!
HOWEVER, WITH THAT BEING SAID, I HAVE A LOT OF WORK TO DO TO REBUILD MY STRENGTH AND PHYSIQUE BEFORE STEPPING BACK INTO SESSIONS.
I APPRECIATE EVERYONES PATIENCE AND SUPPORT DURING MY RECOVERY
Prior to contacting me whether it be text/email, please provide name, where you're located and what kind of Session you're requesting from me.
Welcome regulars and curious newcomers, I'm Master Kira…but wait? Why go by Master instead of Mistress, Lady, or even Goddess Kira? I want to stand out, because I have a blend of feminine/masculine energy that allows Me to be unique, sensual, powerful, alluring, yet barbarous, primal, sadistic, keeping you on your toes, enticed by my body, mind, strength, beauty, and tempting atmosphere.
Aside from that, I've always imagined or fantasized about being a superhero like Wonder Woman, Black Widow, to your manipulative, devious supervillains, Xenia Onatop, Harley Quinn, and of course Cat Woman. I thrived on that power, confidence, energy, craving to build this admiration and respect of My audacity in staking claim as a woman with no masters, for I am My own Master—Hence Master Kira.
I have a wild, yet comforting energy, a presence that makes you feel safe, give you the ability to be vulnerable, feel seen, explore fantasies to feed that thirst, to be your true self, transforming your body-mind-spirit. Escape with me and create this connection-bond, emotional release, acceptance and fully immersive yourself into the experience without any judgment.
This lifestyle is an art and a means of expression that actually helps people come to terms with their feelings, their desires and their wants & needs. I can take many forms in how it's used or experienced–from things like sensual recognition of My power, intuitive physical touch, seducing voice, open-mindedness, or just plain squeezing the life out of you with my thighs. I, for one am known for My humorously sadistic energy, powerful thighs, a booty you can't resist and aesthetically pleasing musculature you can wait to worship.
Don't be afraid or nervous to message me–I've built great relationships with the time I've been on here and I hope we can share the same kind of relationship along the way! So welcome to my page and I look forward to hearing from you and having some amazing experiences ahead!
Let me help you break out of your shell–so you can experience a new appreciation for oneself while having a bit of fun along the way!
Xx Master Kira
Services Offered
Sessiongirl Services
Private Webcam / Skype / Video Chat
Phone Chat
Other Webcam Shows
Fantasy Wrestling
Fantasy Boxing
Fantasy Kickboxing
Fantasy Catfighting
Foxy
Female vs Female
Tickle Wrestling
Scissoring
Custom Videos
Posing / Modeling
Belly PunchingIn-Gym
Training
OIL Wrestling
Others: Please email request
Dominatrix Services
Age Play
Bondage
Breath Play
CBT
Chastity Control
Corporal Punishment
Crossdressing
Electro Play
Face Sitting
Financial Domination
Foot Fetish
Giantess
Hosiery
Humiliation
Latex/Leather/PVC
Needle Play
Orgasm Denial
Role Play
Sensory Deprivation
Smoking
Spanking
Strap-on
Tickling
Trampling
Virtual Sessions
Water sports
Wax Play
Whipping
Mommy Play
Muscle Admmiratuin
Others: Please email request
Travel
My Gallery