Charles the Jobber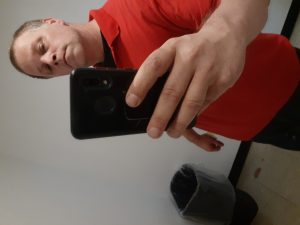 Contact
Location:&nbspUnited States , Virginia, Collinsville
Email: [email protected]
Last Activity: 02/17/2023
Stats
Height: 6'1" - 185 cm
Weight: 90 lbs - 40.8 kg
Physique: Big
Role
Video Performer
This Profile Is Intended For:
Session Girls
About
Hello my is Charles you can call me Chuck i am a submissive masochist jobber and can take alot. I can take any kind of scissor locks for long periods of time and can withstand alot of submission holds and can take a mma glove beatdown. I am here for ladies that would like to use me in videos and some. Yes I will like to get paid a lil and we can discuss that upon contacting me. I have done a ton of work with MsLaceylovess scissor videos and more. She is a session girl on here if you want a reference. I have always wanted to work with Kip and Utopia entertainment I've been around this industry since the 90s early 90s. Ok ladies I am ready to be squezzed and abused for use in your videos.Just say I can take alot more punishment than most.
I have high endurance and a average build and I am very professional. I will respect all ladies that contact me for work. So weather it be beatdowns or submission wrestling or dominating me in videos I am your guy. Just no CBT or nasty scat play yuck. I will travel if paid for you know a lil gas money. Hope to hear from you.
References
List
Mslaceyloveless
Tempest Jones
Sarah Tiger
Interested In
Phone Chat
Competitive Wrestling
Semi-Competitive Wrestling
Submission Wrestling
Pin Wrestling
MMAJudo
Grappling
Semi-Competitive Boxing
Semi-Competitive Kickboxing
Fantasy Kickboxing
Scissoring
Custom Videos
Belly Punching
Travel
| | | | | |
| --- | --- | --- | --- | --- |
| Date Begins | Date Ends | City | Area | Country |
My Gallery