Brad Barron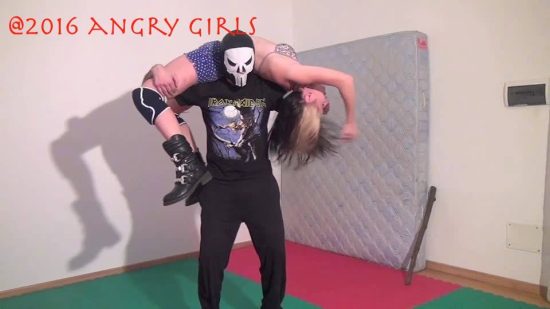 Contact
Stats
Height: 5'9" - 175 cm
Weight: 170 lbs - 77.1 kg
Physique: Athletic
Role
Producer, Video Performer
This Profile Is Intended For:
Session Girls, Producers
About
Hi all... I'm Steve... the owner of Angry Girls, a mixed wrestling video store.
We shoot Competitive wrestling, semi-competitive wrestling, Pro style, pin to win, submission wrestling, apartment wrestling.
We shoot in Rome, but I like to travel and shoot with European good female wrestlers.
I'm also the masked Brad Barron in my videos and I like if I could be actor also for other store....
I'm here so ask me anything you would to know.....
References
List
LadyGaia
Victoria M.
Zsuzsa
Orsi B.
Pamela
Lady War
Gia Primo
Safa Warda
Interested In
Competitive Wrestling
Semi-Competitive Wrestling
Fantasy Wrestling
Pro Wrestling
Submission Wrestling
Pin Wrestling
2 on 1 Wrestling
Grappling
2 or More on 1 Handicap Matches
Tag Team Matches
Scissoring
Custom Videos
Bondage Wrestling
Travel
My Gallery