Madam Muriel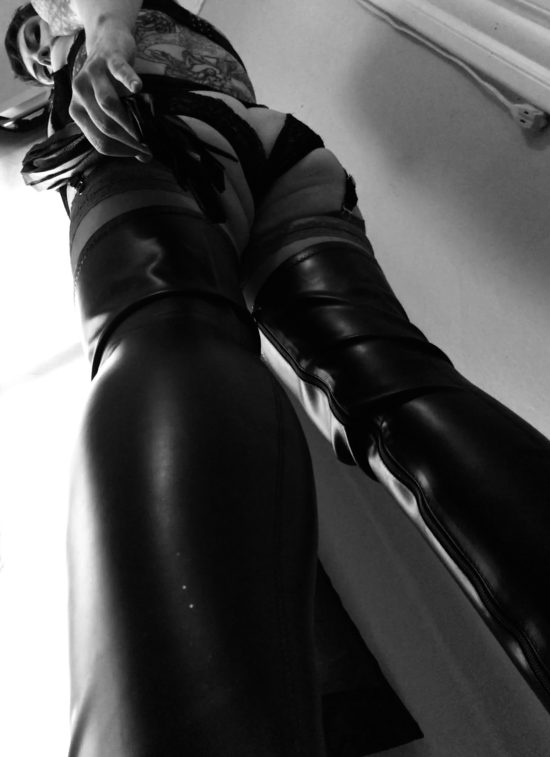 Contact
Location:&nbspUnited States , California, San Francisco
Email: [email protected]
Last Activity: 09/29/2023
Stats
Height: 6'4" - 193 cm
Weight: 190 lbs - 86.2 kg
Physique: Curvy
Years Of Experience: 5-15 years plus

Tip Me
About
I'm not the one you're looking for. 
Probably. 😉
I am here for my own enjoyment, and not interested in sessions that do not genuinely intrigue me. I am not here for any illegal sexual services whatsoever, so do not disrespect me by asking. Thank you kindly, gentlemen. 
The galaxy of foot fetish is a vast one, and a favored beloved pastime. I also dearly love size comparison, height humiliation, shoe fetish, trampling, crushing, training, D/s, being served, devouring a fine dinner slowly while staring deeply into you.  (No lift & carry). I am highly skilled with impact play, from soft, sensual, and sweet to severe and cruel and every millionth of a degree in between. Your limits are embraced and honored. I am open minded. 
When messaging me, you will address me with respect, and I will return this in kind. Be thorough, use a title such as your city in the subject line. Formats of a proper business letter are especially appreciated. 
Describe your wishes, location of session, duration of session desired. Hours? Days?  Hard limits? What is it that you can bring to the table to truly gain my mind's attention?  I am a Domme, not so much a wrestler. But if you want to wear a singlet, that is acceptable. 😉
I do not engage with time wasters, and will limit the amount of back and forth emails, so compose yourself with fullness and care. I do not offer Lift and Carry. 
FMTY is considered if properly arranged.
Now that the necessary foundations and fine print are established, shall we dance? I am strict, but also have great capacity for deeply enjoying this life, relishing my moment with you, and these experiences. I am equally ferocious, silly, caring, cruel, adventurous, and calm. One of my favorite things to do to after a session is jump on the bed with you before releasing you back into the world. I find it's the perfect cherry on top of many moments. Life is too short to not be rambunctious once in awhile! 😀
I have an 0nly Fans, and it's free for now as I am not active on it. I'm pretty old school and love living life in the flesh, not spending my days online. Join me for exquisite real life experiences!
Wicked smile,
Madam Muriel
Services Offered
Sessiongirl Services
Phone Chat
Fantasy Wrestling
Dominatrix Services
Age Play
Bondage
Breath Play
CBT
Chastity Control
Corporal Punishment
Crossdressing
Financial Domination
Foot Fetish
Giantess
Hosiery
Humiliation
Latex/Leather/PVC
Orgasm Denial
Smoking
Spanking
Strap-on
Trampling
Water sports
Whipping
Mommy Play
Travel
| | | | | |
| --- | --- | --- | --- | --- |
| Date Begins | Date Ends | City | Area | Country |
| 11/08/2023 | 11/09/2023 | Chicago, near O'hare | Illinois | United States |
| 11/16/2023 | 11/16/2023 | San Diego, near SAN | California | United States |
My Gallery