Lora Cross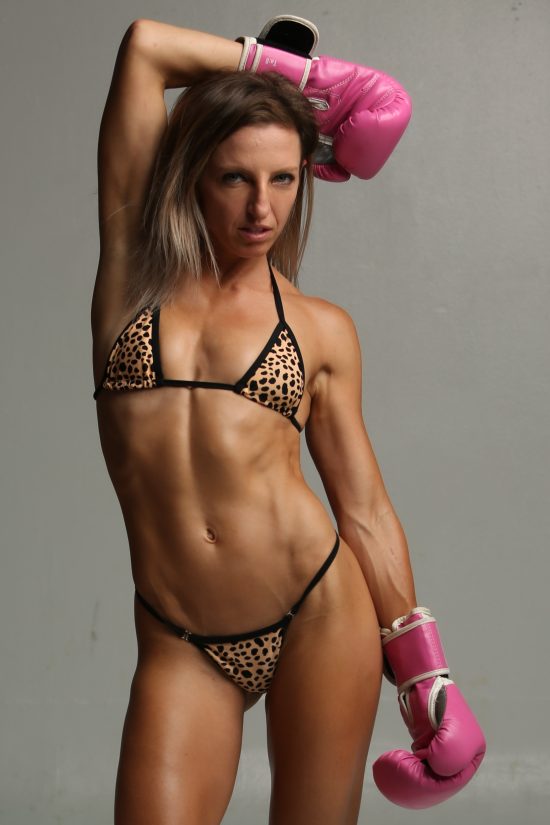 Contact
Location:&nbspUnited States , Tennessee, Chattanooga
Email: [email protected]
Last Activity: 09/23/2023
Stats
Height: 5'2" - 157 cm
Weight: 110 lbs - 49.9 kg
Physique: Athletic
Years Of Experience: 1-5 years

Tip Me
About
Personal trainer, CrossFit L2 coach , ex pro Spartan racer, NCAA college athlete , nutritionist, fitness model and Fetish actress thats ready to kick some ass (or just have so fun roleplay if thats more your speed). currently training BJJ and am happy to athletically and safely apply holds and moves on you 💪!;)

Love to domme men and boys who think they can take me! Also, ive been getting a ton of people emailing that are concerned about me going to hard during a fantasy roleplay session, and i assure you that i just want us to be safe and to have fun! I'm open to foot sessions, tickle sessions and roleplay sessions.
Limit: 3 emails before a deposit has been paid due to a heavy influx of messages that take a large amount of time to keep up with and respond to. Im more than happy to continue to email you and figure out the specifics after the deposit is paid :).
Please state in your first email: age, weight, location, the type of session you are wanting, any questions you have for me before you make a decision and state and health issues or concerns that i need to be aware of!
lift and carry sessions – 200 LB weight limit
Favorite food and drink gifts since so many or y'all can are sweet and ask me:
Drink: Perrier or any sparkling water
Food: meat gifts please (jerky, rotisserie chicken, brisket)
Services Offered
Sessiongirl Services
Private Webcam / Skype / Video Chat
Phone Chat
Other Webcam Shows
Competitive Wrestling
Semi-Competitive Wrestling
Fantasy Wrestling
Pro Wrestling
Submission Wrestling
Pin Wrestling
2 on 1 Wrestling
Couples Wrestling
MMAJudo
Brazilian Jiu-Jitsu
Grappling
Semi-Competitive Boxing
Fantasy Boxing
Semi-Competitive Kickboxing
Fantasy Kickboxing
Fantasy Catfighting
2 or More on 1 Handicap Matches
Tag Team Matches
Armwrestling
Foxy
Boxing
Female vs Female
Tickle Wrestling
Scissoring
Custom Videos
Feats of Strength
Lift and Carry
Posing / Modeling
Belly PunchingIn-Gym
Training
Bondage Wrestling
Others: Please email request
Dominatrix Services
Bondage
CBT
Face Sitting
Foot Fetish
Hosiery
Humiliation
Latex/Leather/PVC
Orgasm Denial
Role Play
Spanking
Strap-on
Tickling
Trampling
Water sports
Wax Play
Whipping
Travel
| | | | | |
| --- | --- | --- | --- | --- |
| Date Begins | Date Ends | City | Area | Country |
| 10/27/2023 | 10/28/2023 | Miami | Florida | United States |
| 11/05/2023 | 11/07/2023 | Miami | Florida | United States |
| 12/20/2023 | 12/22/2023 | Charleston | South Carolina | United States |
| 02/01/2024 | 02/04/2024 | Las Vegas | Nevada | United States |
| 02/06/2024 | 02/08/2024 | Reno | Nevada | United States |
| 02/09/2024 | 02/12/2024 | Los Angeles | California | United States |
| 04/11/2024 | 04/12/2024 | Cincinnati | Ohio | United States |
| 04/12/2024 | 04/14/2024 | Columbus | Ohio | United States |
| 04/14/2024 | 04/16/2024 | Milwaukee | Wisconsin | United States |
| 04/16/2024 | 04/20/2024 | Chicago | Illinois | United States |
| 04/20/2024 | 04/21/2024 | Indianapolis | Indiana | United States |
| 04/21/2024 | 04/22/2024 | Nashville | Tennessee | United States |
| 05/31/2024 | 06/08/2024 | Jamaica | OTHER | Jamaica |
| 07/11/2024 | 07/12/2024 | Charlotte | North Carolina | United States |
| 07/12/2024 | 07/13/2024 | Washington D.C. | Virginia | United States |
| 07/14/2024 | 07/16/2024 | Newark | New Jersey | United States |
| 07/16/2024 | 07/19/2024 | Boston | Massachusetts | United States |
| 07/19/2024 | 07/21/2024 | Philadelphia | Pennsylvania | United States |
| 07/21/2024 | 07/22/2024 | Richmond | Virginia | United States |
| 07/22/2024 | 07/24/2024 | Raleigh | North Carolina | United States |
| 09/06/2024 | 09/07/2024 | Cincinnati | Ohio | United States |
| 09/07/2024 | 09/09/2024 | Columbus | Ohio | United States |
| 09/09/2024 | 09/11/2024 | Milwaukee | Wisconsin | United States |
| 09/11/2024 | 09/15/2024 | Chicago | Illinois | United States |
| 09/16/2024 | 09/17/2024 | Nashville | Tennessee | United States |
My Gallery
Events
Reviews
Old Reviews
Banananutcrunch
12/16/2021
I cannot say enough wonderful things about Lora. Recently did a fantasy couples wrestling photo and video shoot with her and we had a blast. Don't let her size fool you. I am 200lbs and she tossed me around like a rag doll. She is incredibly beautiful, smart, fit and has a killer ground game…what else could you possibly ask for? Don't pass up the opportunity to session with her. She is the real deal!
W.J.
11/22/2021
I just had the first session of my life when Lora was in DC. I was super nervous at first but she was very professional and reassuring. She was great at communicating. During our session I quickly found out that she wrestled with not only great strength, but excellent technique as well. We also had great conversations throughout our session. She came off as intelligent and knowledgeable about many things. I will definitely book her again. I think she's a great person for anyone to book a session with, especially if it's your first time.
TLDR: Book her!
Dragon2519
11/15/2021
This was my second Lift and carry session with Lora and words cannot fully describe how awesome she is. We did a two hour session and she is a ball of energy and amazing strength. I'm double her weight and she can piggyback with the greatest of ease. She also gave me a piggyback ride in high heeled shoes and wow, what amazing legs she has. If you could look up perfectly sculpted legs, you would see a picture of her legs. Lora is such a gorgeous girl and has a wonderful personality to go with it. She is down to earth, smart and playful. She is very accommodating with outfits and meeting expectations. Two hours with her is still not enough because the is how great she is. I had a hard time leaving because she is very nice to talk to (like a best friend is) and pleasant to be around.
Lora is very competitive and loves a challenge. I challenged her to do a single leg squat with me and this little 100lb girl was able to do it. I dare anyone to find a girl stronger than her at her weight. She has ridiculous power for her size and frame and coming from a cross-fit background, Lora rises to every challenge I could throw at her.
I would absolutely recommend her for any session she is willing to do and I can almost guarantee you will not leave disappointed, that is how incredible she is. Thank you Lora for such an amazing time and will be seeing you again when you come my way again.
Anonymous
11/12/2021
Simply amazing. Passionate about session wrestling and highly organized. She is an outgoing positive free spirit who is accommodating, open minded, sexy, highly skilled and exceptional fit. She's a true spitfire who loves to dominate. I would compare her to session wrestler Veve Lane. Highly recommend.
Anonymous
11/08/2021
Amazing lady easy on the eyes. Very friendly. Great sensual fantasy. Has many outfits and has wrestling mats for fantasy wrestling. Excellent communicator.
Rating AAAAA+++++
JimDallas
10/30/2021
Lora is simply amazing! Strong, sexy, confident and fun! I have wicked respect for her intelligence, communication and perfectly sculpted body. She gave me the pleasure of her smile and personality, while dishing out the pain of head scissors and ab punches. What a joy she is, and I will definitely see her again. Lora, thank for a memorable session!
atlantaguy
09/02/2021
I had a second lift and carry session with with Lora in Atlanta. She has gotten stronger and was able to keep me up in a back breaker much longer this time. I think she could've kept me on her shoulders for a long time. She couldn't be sexier, nicer and more accommodating. We did cradles, shoulder sits, racks, and a few fireman carries. You definitely will leave the session looking for more, and will want to see her again and again.
Anonymous
08/27/2021
Wow. Just finished the absolute best session of my life with the incredible Goddess. Strong, Smart, and beautiful inside and out. She was an absolute pleasure to speak with and her skills are on point. I weigh a solid 170 of muscle and she lifted me up like I was nothing. Her scissors are devastating and her demeanor is just perfect. I cannot recommend her enough.
Frank O
08/12/2021
I just finished a session a few days earlier with Lora and it's given me time to process.
First, she's super easy to book and she's a very good communicator. She also didn't back out last minute which has unfortunately happened to me a few times.
She is very pretty and yes her body is that good. Not bulky but super fit, lean and chiseled. Those pictures don't lie. Insane.
As for our match, it was competitive (no pins) with 5 min rounds and 2 min breaks. I needed all 2 mins. Her energy is off the charts. She keeps going and moving and is never in one place. She is also super strong and may be the strongest women I've wrestled pound for pound. There is a lot of power in that 108 pounds.
She has a lot of good jiu jitsu and wrestling moves. Armbar, triangle and rear naked choke. She ended up getting a RNC in one of the rounds that was so fast, I didn't know what happened. I went from an advantage to tapping within a few seconds. Another round I had the advantage the whole round and thought I would get her to tap but she doesn't give up and wiggled out with less 30 seconds left and submitted me as I had no gas left. Those losses mess with your head and she loves to get those late round taps.
The last 2 rounds were probably my favorite part of our match from an adrenaline standpoint. I was ahead and she was not having that. "I want my point" was her battle cry. So add nonstop energy to a determined and very competitive woman, I felt like a palm tree getting blown around in a hurricane wind.
Ultimately, I did squeak out with the victory. She truly is a Wonder Woman but I was able to find a small hole in her game and exploit it. The bad news for all of us is that she knows what the hole is and she'll go back and get it fixed. She told me she wanted to take a few months off and train hard in the dojo. My suggestion for anyone who wants a competitive session would be to set up a session before she gets any better.
Overall, A+. You don't want to miss her because she has all the right stuff ( personality, attitude, beauty, fitness, skill) to make any match memorable.
lasthero
07/03/2021
Thoughts on Lora Cross? Where to start…
I met her two weeks ago, when she came down to Winston Salem. I hadn't seen too much of her beforehand, so I was wary at first, but another session wrestler recommended her highly, and I loved her look on Instagram, so I decided to take the plunge.
This turned out to be a great move on my part. From the moment I opened the door until the moment we parted ways, Lora was an absolute blast to not just wrestle with, but meet in general. She has an electric personality, energetic and welcoming, but pleasant and comforting when need be. Opening up to her was a pleasant experience, and she had no qualms in sharing that candor.
I had heard as much about her from other sources, so I was surprised by that. What did surprise me, however, was how strong she was. You can tell from photos that she's in top shape, but it's only when she's close and you're wrestling her that you realize just how tough her body is. I've wrestled a wide variety of women, and Lora might be pound for pound the strongest. She seems small, but that's because there's so little fat on her – she's like a little iron wrecking ball, deceptively powerful for her height. I have about ten inches and maybe eighty or so pounds on her, and we felt even more often than not, with her able to overpower me with ease when in the right position.
Not only that, but she's fast, and surprisingly skilled, able to get me in quite a few holds. I was in constant fear of her armbar, and anytime her legs closed around my neck, I knew I'd soon have to tap. Her endurance is amazing – she just does not stop coming, and she will wear you down. I would give her a strong chance against even some of the older and more experienced women on this site – they might exceed her experience, but when it comes to sheer physical ability and tenacity, I think she would outlast many of them in the long run.
If you even have a chance, don't hesitate to book a session with Lora Cross. Great personality, grear body, great attitude, great moves – you can't go wrong.
Dragon2519
06/14/2021
I will admit, I was a bit nervous about booking a session so far in advanced considering everything that is going on right now. However it was so worth it. Lora kept in contact and assured me that everything was good. She keeps to her word and that is not easy to find. As long as you put your deposit for your time, she has no problem keeping in touch until your session happens. I did a lift and carry session with Lora and what a little power house she is. I am close to double her weight, and she was able to piggyback me with ease. She was able to squat me, do calf raises (70 reps, record out of all other girls I have sessions with and she was also the smallest) and carry me up a flight of stairs multiple times.
Along with her amazing strength come an amazing personality. She is sweet as pie and a true southern peach. We had great conversations during and in between lifts. She loves a challenge and that is what puts her way over the top in my opinion. She is an absolute must see for any session you want and she is willing to do. Also, she is a great role player because I had asked her to give me an angry look and a one liner to sell it and it was very convincing. Plus, her angry look is pretty hot too😁. I can't wait for her to come back this way.
Pedro1970s
06/14/2021
When Lora opened the door I was greeted by a lovely young petite lady with a radiant smile. Her southern accent is quite lovely as well.
Once we got to the mats Lora was all business.
One of the most fierce competitors I have ever met.
Her grit and determination to defeat and win is very refreshing. Her technique and grappling skills are A1.I outweighed her by 140 lbs. but that didn't stop her. I was able to get her on her back for a minute or so and control the action briefly but there was no way I was going to secure a pin or a submission hold against her .The minute I tried to make my move to secure a better position she pounced and got me to tap. Her stamina and athleticism is truly amazing.
If you are looking for real competition with a super skilled grappler Lora is your lady.
Looking forward to her return to the NY metro area
Hopefully, I will be better prepared to come out victorious
Anonymous
06/11/2021
Lora is the total package: sexy, athletic, clever, creative, kind, patient, humorous, and an undeniably dominant mat demon. She will wiggle onto your back, deprive you of your faculties, and the only question crossing your mind (besides how you got into this) as she giggles in your ear is whether she got that rear naked choke with her skills or her spirit. Spoiler: it's both. I set up a BJJ Gi session with her, and from the first email setting it up to the last good-bye leaving the room, it was all smiles except for those times I was amazed beyond facial expressions. I just didn't want it to end, but that only means I'll be as pumped for the next time as I was for this first time. So, yeah – recommended. A lot. A whole lot. Just book her already. You'll be glad you did.
M.O.T.M.
06/09/2021
I booked a 90-min pins match with Lora during her recent tour and had an absolutely wonderful time! I'm no physical specimen, nor do I care about "winning", but I like to provide a challenge and will often sneak in a pin or two of my own. That was NOT the case with Lora. She's so strong and her petite figure gave me fits. She was also a pleasure to speak with in between sessions and loves what she does. I'm already daydreaming of a rematch!
OrlandoKnight
05/26/2021
Just had a fantastic scissors and muscle worship session with Lora. Lora has a great physique. Beautiful legs and washboard abs. Wonderful southern accent and a nice lady to be around. Strong scissors and rear naked choke. Also, Lora has a great deal of knowledge about nutrition and weight training. I will be scheduling another session with Lora. Thank you!
All the Best,
Andy
Anonymous
04/21/2021
Met Lora this week in TX, easily my fave session ever! Setup was EZ, professional and a wonderful personality, felt like instant friends. Not to mention smoking hot🔥! We wrestled, and she made me earn every inch, her muscles are for real! At one point she literally leapt over me and locked on a reverse headscissor mid air! Lol after that she donned boxing gloves and pummeled my midsection till I was broken at her feet! Lora thank you for an amazing time, guys don't miss out she's the best!
Cockbox_man
04/15/2021
On Friday April 9th my dreams came true and I had an amazing session with both Ciren Verde and Lora Cross!!! Their pictures don't do them justice gentlemen! They are both works of art that make you lose focus and that is how they win the match and your heart! Don't be fooled by their small size because they really pack a punch and a few kicks! Lol
They were a lot of fun from the start to the finish. They showed up on time and ready to session. Cute, fun, professional, action packed, easy to talk to, and made me feel so comfortable meeting someone new. I enjoyed every minute with them and can't wait to see them again!
sbt828
04/12/2021
Lora Cross is the first girl I've ever sessioned with more than once, so I feel entitled to post a second review!
She mentioned that many potential clients question whether she can really wrestle a bigger guy competitively, and I'll do my best to dispel those doubts. She's small, but she trains for several hours every day. As good as her body looks, it's not just for show.
Imagine wrestling with a chimpanzee. You could pick it up easily enough, but try pinning it down for long or getting it to tap. Lora's energy level is intense, and if you make a mistake or relax for a split second, she's going to lock a choke on you, and good luck getting out of it.
If you're like me, the harder you can try and still have a girl choke you out with those smooth muscular legs, the more satisfying the session. Unless you're highly skilled, you can try as hard as you want, and Lora will eventually make you tap or put you to sleep.
Besides her athleticism, she's one of the coolest people you're ever going to meet. Life can be a souring experience, and I admire anyone over 30 who can consistently display a pleasant public demeanor. However, with Lora, it's no act. She has a contagious teenager-like enthusiasm and loves wrestling.
Hopefully, she'll stay in this business for a long time, but who knows? If you have a chance to session with her, don't pass it up. Enjoy life while you can.
Anonymous
04/13/2021
What is your size? Also, if sounds like you are someone who wants to lose in a session but for it to be convincing. Is that right? and if so did Lora deliver on that
sbt828
04/21/2021
5'11" 160 lbs. For me, sessions are about play. Sex is about play. Life should be about play. I don't go into a session concerned about the outcome.
I want a hot, fit, and petite girl to choke me out. The more resistance I can offer, the better. Lora can overcome serious defense. As far as offense goes, the only "grappling" move I know is a headlock, and I've never tried to grab a girl around the neck.
Joe Espresso
03/18/2021
Lora Cross is simply unparalleled! I had the opportunity to meet her recently when she was visiting the greater Washington DC metropolitan area. I was fortunate enough to be completely demolished by Lora, Kim Chi and Anastasia Rose. I don't think it's an exaggeration to say it was one of the greatest experiences of my life thus far. Brief as this review may be, I simply do not have words enough to describe in detail what a euphoric experience this was! Wow! Will be reaching out again next time she finds herself in the DC area! Thanks, Lora!
MetalJack
03/12/2021
Finally had my first session. After months of contemplation I was able to book Lora. She was amazing! A ball of energy who is fit, strong and Beautiful!!! She would be my idea of the triple threat. I would recommend her if you're looking for a great session.
Only bad thing was… I broke her winning streak! Yes, I was the bad guy. Our matches were competitive and she held her own at times, but I brought her confidence back to earth! 🤣🤣 She will have to start a new winning streak. She was at a disadvantage as I wrestled in college years ago, but she tried… and you have to appreciate her efforts.
I enjoyed every minute of it and she never rushed me based on our allotted time. I felt comfortable as I mentioned this was my first session. As she gets more experienced she will be a hand full but her streak will again end with me. 😁😁
I highly recommend her and i plan to see her again when she's around. She made the experience worthwhile and deserve the praise for being an amazing and awesome host!!!
Thanks Lora!!! You're Awesome
Mr. Bill
02/28/2021
I recently had a session with Lora. I sent a detailed introductory email providing my personal stats, my interests and provided a reference. Her response was prompt, concise and our appointment was scheduled in no time.
Do not let her size fool you, she is all muscle, surprisingly strong, very quick and to say that she is competitive would be an understatement. Our session was a mixture of posing, lift and carry, arm wrestling, tests of strength, boxing and semi competitive wrestling. At times I thought I had her, but she would not relent and before I knew it, the tables were turned and she had me right where she wanted. Unless you are large and strong or highly skilled, don't expect to win any pins/submissions.
Lora is outgoing, well-spoken, down to earth and wants to ensure that you enjoy your time with her. One of the best if not the best session I've had. I fully intend to see her again. If she's coming to an area near you, make the time to see her, you won't regret it!
judoprince
02/11/2021
People, if you did not know already what a superb person Lora is to work with, then please head these words. Trust is at the heart of what so many people do on this site, and I am hard pressed to find many – or any – more deserving than Lora. I simply wanted to buy a few pics, and not only was she prompt, communicative, clear, and accommodating of my request, she went far and beyond what I sought. Her product was so great that of my own volition I doubled her price. If you are fortunate enough to session with her, then treat her right – you'll be glad you did.
atlantaguy
01/16/2021
I had a lift and carry session with Lora today in Atlanta. I had a great time. She is a little powerhouse. She is very sweet and surprisingly strong for such a little person. We did a variety of lifts including back breakers. She held me for quite a long time and even did squats with me.
She looks just like her photos and has the most beautiful eyes! She is a knock out!
I highly recommend her and will definitely have a session again when she comes back to my town.
Rolock
01/09/2021
I had my first session with Lora last week and she was incredible. We did a competitive match and I'm still thinking about it. As others have said, she loves to trash talk before the match and she really is a natural wrestler. Lora is one of the prettiest and sweetest women I've met, truly loves wrestling and can surprise the hell out of you with her strength. Basically perfect. I also have to admit she beat me, and I'm actually ashamed of it. But I know she'll let everyone know anyway 🙂
Anonymous
01/08/2021
Just had a session with Lora in Charlotte. What a sweetheart! A very tight little body with very good wrestling skills for a beginner. Outstanding communication throughout the whole process including some great trash talking leading up to the session. Jeff
Lora Cross is one dynamite session wrestler! Here's the breakdown:
Professionalism = 10/10. Traveling session wrestlers lead rather chaotic lives, so I understand that details are hard to pin down and emails get lost. Lora is more organized and responsible than both my banker and insurance agent. She would be a success in anything she does, and it's our good fortune that she chose session wrestling.
You can trust her with a deposit! She even let me reschedule my session due to a potential snowstorm.
Beauty = 10/10. Everyone has their own taste, but Lora sets the standard on my scale.
Personality = 10/10. I assumed her charming demeanor in setting up the session was just part of her professionalism, but I was wrong. She is a genuinely kind and friendly person with a well-centered soul.
Strength = 10/10. After seeing her squat videos on Instagram, I expected her legs to be strong, but I was shocked by her arm strength. I asked for a semi-competitive session, but I talked so much shit beforehand that I knew she was coming after me. I have about 50 lbs on her, and while I didn't go "beast mode," I gave it my best, and she had me tapping every few minutes. She's nice and sweet until the bell rings; after that, she takes care of business. Only once did I get in an advantageous position, but she was too small and quick for me to get a good grip on.
Sensuality = 10/10. I'm a foot guy, and she put me in heaven.
Anonymous
01/06/2021
I'm scheduled to session with Lora in a couple days. She has been awesome with communication setting up the session. She sounds like a lot of fun, and I can't wait to meet her. I will post a review of the session afterwards.
Anonymous
12/26/2020
Lora Cross gave me a night I'll never, ever forget. I came to her for my first session, communication was easy and stress free. Nothing could have prepared me for the power in those thighs until she had me tapping out hard all session long. I can't wait to hit the gym and come back to test myself against those killer legs and washboard abs. If you want a hot session with a girl who doesn't back down, Lora Cross is your answer
TexasMarc
12/24/2020
I just had a session with Lora Cross in San Antonio, TX and she was absolutely amazing, she is sweet and charming and real easy to talk to. I knew she was new to scissorholds but boy were they strong and powerful, for someone who is fairly new to them she already has great strength and power in them. Lora made sure I was comfortable during the session and she even accidentally knocked me out with her bare hands, I waited too long to Tapout and I was completely out. If Lora Cross comes to your city you should definitely meet her for a session and an amazing time
Blktuffguy
12/22/2020
I got a chance to meet Lora while having another session. I decided to go a couple rounds with her since my confidence was high because i was winning my session. She is stronger and quicker than she looks. Don't let that beautiful smile and chiseled body fool you. She is cocky and can back it up. She tap me out twice both times under a minute! I am definitely looking forward to doing a full session with her. But despite my height and wright advantage i was no match for her. I hope to change that the next time i session with her. If you get an opportunity to wrestle her don't miss out on that opportunity.
Anonymous
11/22/2020
I recently had a Skype with Lora and to put it simply the whole experience was perfect!
Communication was a breeze, & setting a time & date was simple. Lora is very professional and really cares about making the experience great. I was a nervous wreck when time came for the Skype, but her beautiful personality quickly calmed me down & put me at ease.
As you can tell in her pictures, she is very beautiful & muscular! Her personality & charisma are 2nd to none, she is so much fun to talk to. If you're looking to book with a true pro all around than I can't recommend the beautiful Lora Cross enough. She is the best! I can't wait to book again and thank you so much!
">