Lila Nyx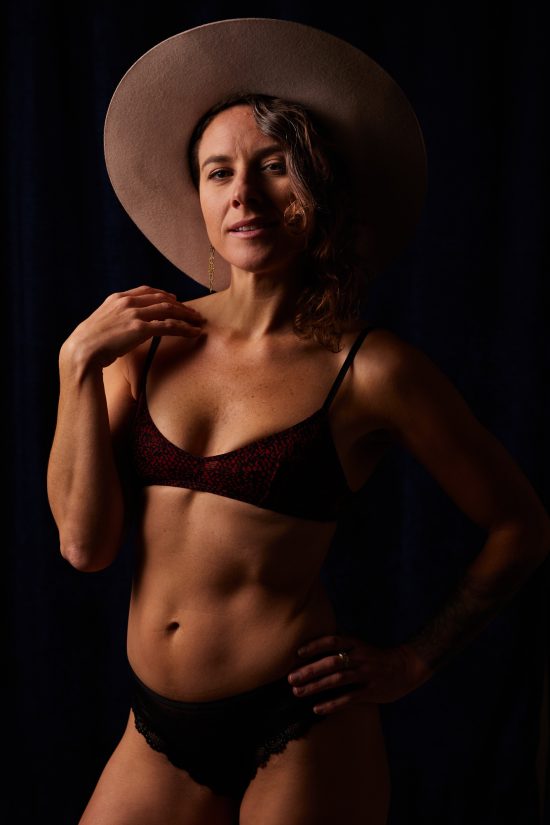 Contact
Location:&nbspUnited States , California, Oakland
Email: [email protected]
Last Activity: 08/08/2023
Stats
Height: 5'3" - 160 cm
Weight: 120 lbs - 54.4 kg
Physique: Athletic
Years Of Experience: 5-15 years plus

About
Pro domme with a wrestling fetish. Whether you want to have a semi-competitive tussle, a playful/sensual experience, or role play that I'm your mean older sister, badass high school field hockey player who will kick your ass, or an over-the-top WWE style brawl, I will bring a combination of strength, feistiness, somatic attunement, and joyful attitude to your ass whooping.
I also enjoy incorporating other forms of sensual domination, bondage, massage, and creative primal play into sessions.
I am also very skilled at virtual sessions.
I am best reached by email at [email protected] and you can also reach me by text at (510) 800-4008. I will not answer calls without a previous appointment.
I have an incall location in Oakland, CA, and travel often. Keep up to date on my travel dates, or fly me to you.
More information about my philosophy, credentials, and offerings, as well as testimonials that got lost in the website switchover, can be found on my website at www.TheSacredProfane.com
Services Offered
Sessiongirl Services
Phone Chat
Semi-Competitive Wrestling
Submission Wrestling
Pin Wrestling
2 on 1 Wrestling
Couples Wrestling
Semi-Competitive Boxing
Fantasy Boxing
Fantasy Kickboxing
Fantasy Catfighting
2 or More on 1 Handicap Matches
Tag Team Matches
Armwrestling
Foxy
Female vs Female
Tickle Wrestling
Scissoring
Feats of Strength
Lift and Carry
Belly PunchingIn-Gym
Dominatrix Services
Bondage
Breath Play
CBT
Chastity Control
Corporal Punishment
Crossdressing
Financial Domination
Foot Fetish
Hosiery
Humiliation
Latex/Leather/PVC
Orgasm Denial
Role Play
Sensory Deprivation
Smoking
Spanking
Tickling
Trampling
Virtual Sessions
Wax Play
Whipping
Mommy Play
Others: Please email request
Travel
| | | | | |
| --- | --- | --- | --- | --- |
| Date Begins | Date Ends | City | Area | Country |
My Gallery
Events
Reviews
Old Reviews
Nick cardoso
09/03/2021
Just ad a wonderful Session with this Beauty!! It was a Ballbusting, Scissor, beat down. I got my ass beat and I loved it. Irina definitely Packs a mean Punch that made my eyes roll back. She is professional and Very easy to set up a session with. I definitely will Session again with her in Future. Highly Recommend Irina if you want a Fun session with a kind hearted Person. See u soon for another beat down🤗🤗
derekwilliams923
06/30/2021
I've had the joy of a couple of recent sessions with Irina. Having sessioned with dozens of ladies over the years, I do not hesitate to say that Irina is very special. Her pictures are not only accurate, to the extent you're wondering if she's managed to maintain that remarkable physique, but she is actually far more striking, beautiful, and sexy in person. Too many reviews say that, but I'dput cold hard cash down as a guarantee it's true here.
Irina has a wisdom and confidence that comes with session experience, and it manifests as a real professional urge to figure out what makes you tick and scratch that itch. You'd hope this would be common in the session world, but frankly it isn't. She's uncommonly intelligent, thoughtful, responsive, communicative, and fun.
I had a couple fantasy/light semi-competitive sessions with Irina. In particular, I'm a knockout enthusiast and wanted her to focus on various choke-out techniques. I can't recall a single woman who has refined techniques in real time and tweaked them so quickly to my feedback as Irina. We played around with rear naked chokes, headscissors, triangle chokes, and a few others. She was absolutely wonderful at every one. I loved that Irina showed a genuine enthusiasm throughout our time together that made me so comfortable and left me wanting more.
Folks, if you're looking for a gorgeous woman who is an excellent communicator with awesome athleticism, an open mind, and a penchant for putting you to sleep — look no further.
For the record, I don't want to pigeonhole Irina because it's clear she is open to a variety of interests and I have zero doubt she would be equally enthusiastic in catering to respectful clients who clearly communicate their own itches that have nothing to do with knockouts. Mine happens to be KOs, which she is amazing at, but I know form multiple sessions she'd be equally amazing at others.
If you're thinking about booking with Irina, stop. Book her immediately. Message me later and thank me.
PeterPeterPeter
08/15/2020
In my search for a session wrestling pandemic substitute, I thought it might be interesting to try and arrange an old fashioned phone session with a woman. Maybe without the overpowering nature of a physical encounter and without the distraction of a video Zoom image, a phone session might lead me to discover new things about my fantasies and my kink. Well, now, after ten phone sessions with Miss Irina, my world has been permanently changed. Her bio showed her off as a feisty little beauty, but I had a sense she might be much more than that. I was right. Miss Irina is a true Alpha who draws on her ample intellect, sensuality, compassion, spirituality and hard ass dominance to take complete control of your imagination. Guys, you have no idea how exciting it is to admit your deepest darkest fantasies and have them scooped up, played with and celebrated by a brilliant, beautiful female. Admittedly, the plan here is that these phone sessions are actually a lead up to a future in-person session that will take our telephone relationship and bring it into the real world. Personally, I think my head might explode from anticipation prior to that but I guess we'll find out.
There's that moment of panic/excitement we've all had when we're in the car on our way to a wrestling session with a woman for the first time — that trembling in your gut that's either happiness or fear or both. I feel like that all the time now. Seriously, if you have any curiosity at all, I strongly suggest you contact this woman and set up a time to discover what you're really capable of. You will not be disappointed.
Edit/Delete Message
Watermelonwater
03/26/2020
I apologize as this should of been done much earlier! I had a session with Irina back in January when she made her way up to Seattle. With this being my first session, I was super nervous as I made my way up to Capitol Hill. As soon as she came down to meet me, I couldn't help but notice how incredibly beautiful this woman is. Irina is super nice and welcoming, and when we got back to her room we sat down and talked about what the session would look like before going in. Once we decided, I changed and we started. This woman is strong. She manhandled me, putting me in all sorts of pins and holds. I told her the grapevine pin is my favorite and she happily obliged, especially as she ended the session with that very same pin and counted down from 10. I melted as she was on top looking down smiling. Until we meet again!
Anonymous
02/07/2020
I recently had a great session with Iriina. I had seen Irina's pics here and thought, 'wow' she looks intense. She is super personable, friendly, very sexy, erotic and yes "intense". She was on a layover in NY so we were finally able to meet and I was comfortable instantly. 'A petite firecracker'. I wanted a mixture of roleplaying, combined with a sensual-type beatdown and lots of foot worshipping. She had a nice mixture of yoga flexibility, a 'theatrical sexiness' and pretty effective wrestling skills. I was impressed and excited by more than her pretty face, nice body and gorgeous feet. Look forward to another meeting.
Anonymous
02/05/2020
This young lady comes highly recommended. She is a wrestling dynamo and very easy to talk to. She has an intuitive skill set and is willing to learn new moves and holds. Definitely one of my new favorites.
M.O.T.M.
12/19/2019
I've procrastinated long enough …
I recently had a wonderful 2-hour semi-competitive session with Miss Nyx during her N.C. trip. Not only was she a joy to interact and spend time with overall, but she was a blast to tussle with as well. She has a motor and was able to completely wear me out by the end of our match. I'm very much looking forward to the next time I get to hit the mats with Miss Nyx!
rhymeswithhattrick
11/30/2019
With respect to everyone I've sessioned with before, Irina is my new favorite! She was very accommodating with my requests and patient with issues on my end in regards to scheduling.
Even though I had a strength advantage — I outweigh her by about 50 lbs. — she overcame it with better technique. She tapped me more times than I was able to tap her during semi-competitive wrestling. Whenever I was able to beat her in any of the activities we did, she was a great sport about it.
I will also concur with a previous reviewer that as great as she looks in her pictures here, she looks even prettier in person and she has an amazing bikini body.
I'm so glad Irina is in the SF Bay Area. Don't hesitate to book her when you can.
Anonymous
11/08/2019
Agree totally with Danfredo. Intoxicatingly beautiful, brilliant, and very intuitive. Lithe, and strong -with eyes that hypnotize. Very best there is!
DM Patrick
11/05/2019
Something told me when I saw Irina's plans to visit Boston I needed to meet her. I am so very thankful for that decision.
My experience with Irina was powerful and fulfilling. We established a role play that she played perfectly, using it to demonstrate her physical and psychological power over me. First I could not escape her scissors; soon I was a sensual captive of both her mind and body. Our session was powerfully erotic and at moments transcendent.
Our session flowed perfectly from sensual wrestling to muscle worship, never letting me question or forget who was in control. I've explored wrestling sessions for years but my experience with Irina was like no other.
danfredo
11/04/2019
I had the pleasure of meeting Irina during her recent East coast trip. As a sessioner, she is intuitive, sensual, intense and playful. She posseses an innate sense of knowing exactly what you want; and if she is not sure she will ask and accommodate to perfection. And as a person, should you have the wonderful luck of having time to hang with her, you will find her engaging, interesting, personable and brilliant. Irina is a gem. After thirty years of sessioning, I can safely say I have met no one better.
danfredo
10/31/2019
My session with Irina during her recent northeast trip was an experience I will not soon forget. She is intuitive, sexy, fun, and playful… yet intense at the same time. She has an amazing innate ability to know exactly what you want, and whatever she thinks she may not know, she will ask, and happily, and skillfully deliver. As a sessioner, she is spot-on. And as a person, if you should have the crazy luck of being able to hang with her and share some conversation, she is engaging, interesting, kind, warm, and absolutely brilliant. Miss Irina Nyx is the whole package. How about this to convince you: after thirty years of sessioning, she is the best I have ever had.
Anonymous
09/10/2019
I had a session with miss nyx and it was a great experience. She was good with her email responses to set up the session. From her email responses she had a very joyful and playful nature, which showed in our session. In addition to her personality, her pics on this site (as good as it is) does not compare to her in person as she is amazing with beautiful mesmerizing eyes and an awesome bikini body. Would highly recommend.
">