Kolina Knockout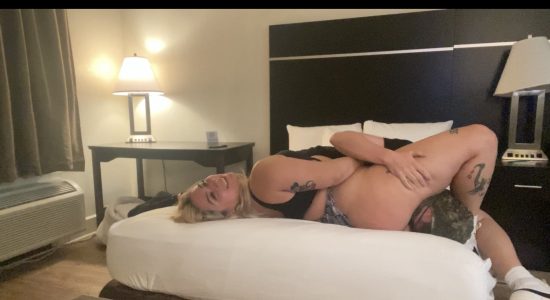 Contact
Location:&nbspUnited States , North Carolina, Charlotte
Email: [email protected]
Last Activity: 08/25/2023
Stats
Height: 5'7" - 170 cm
Weight: 170 lbs - 77.1 kg
Physique: Curvy
Years Of Experience: Less than one year
About
Domineering blonde with the skills to smother you into
Services Offered
Private Webcam / Skype / Video Chat
Phone Chat
Other Webcam Shows
Semi-Competitive Wrestling
Pin Wrestling
2 on 1 Wrestling
Grappling
Scissoring
Custom Videos
Belly PunchingIn-Gym
Training
Travel
My Gallery
Events
Reviews
Old Reviews
smothered_relentlessly
08/01/2021
Kolina is simply amazing! I had an hour-long fantasy session with her and she delivered in every way!
She looks beautiful in her pictures but is somehow even prettier in person. Before the match Kolina's communication was excellent and her enthusiasm really shined through; I think she was almost as excited for our match as I was. When I got to the room, she did a great job of calming my nerves and making me feel comfortable in my first ever session.
I'm in pretty good shape and I had four inches on her, but she still kicked my ass with ease! Once her strong, smooth thighs were wrapped around my neck I had no choice but to tap. And her smothering is simply unfair. She is well-endowed with booty for days and incredible cleavage — and trust me, she knows how to use them. Her facesitting and breast smothering were absolutely deadly in our session and I happily fell victim to them over and over again. Once your face is trapped under her ass, it is literally impossible to breathe or escape.
But I think the best thing about Kolina is her personality. While she can be vicious on the mats, she is really sweet and respectful and does an amazing job of making you feel comfortable. On top of that, you can really tell that she loves doing this. I still remember how her eyes lit up with glee when I tapped to a really strong scissorhold or when I suggested a new bondage idea for us to try. Her enthusiasm makes sessioning with her an incredible experience that I would recommend to anyone.
The only thing stopping me from booking another hour was the state of my wallet, but let me put it this way: if I ever win the lottery, I might have to session with her every single day. The real question is, why haven't you booked yet?
Vincent Van Moorlehem
07/31/2021
Just had foot smelling/smother/worship session with Kolina Knockout. Extremely recommended if you are into stinky feet, hands down the best smelling feet I have been under. She is also really beautiful, nice, and personable. Don't miss out when she is in your town. I will be a repeat client. Thank you again for an amazing time! 💜
Dogecoin32
01/21/2021
Hi guys I just amazing chat with Kolina. Her personality is great Kute smile nice eyebrows and was open to anything to chat and did some scissor on a stuff bear. She is fun and can't wait to have more chat and send gifts. Hopefully one day i can book Kolina and feel her headscissor knockouts.
Anonymous
10/09/2020
Literally just had a session with Kolina (my 1st ever session) and the best thing I can say is that she is as advertised. To say I was nervous is a bit of an understatement. However, Kolina's willingness to communicate was incredibly reassuring.
When I entered her room, I was instantly greeted with a big smile. She made me feel welcomed as I changed my clothes and she was playful from the first minute. As we started, she asked me what I wanted. Being my first time, I wasn't exactly sure. At that moment, Kolina took over, and I'm glad she did!
Her smothering is next level. As someone who has been a fan of wrestling/smothering for a long time, but never experienced it, I wasn't entirely sure it was all real. Well let me tell you this – Kolina is real! I tried to resist tapping for the first 5 minutes. That didn't last long. For the next 55 minutes I tapped over and over again. Her ass is incredible and she knows how to use it. He feet are soft. He breasts are lethal.
I was in heaven for the entire session!
The best thing I can say is that she is real, sweet, and truly loves what she does. Her energy is boundless and she is worth every penny.
If I have one regret, it's this…I didn't book a 2 hour session!
I'm thinking of setting up another session tomorrow…
Anonymous
09/16/2020
Please visit Baltimore, Philadelphia or DC
I'll book a 2hr session if you're ever in those cities
KoStud
02/05/2020
I've never written a review for any of my previous sessions but Kolina is so good that I feel like I must. First off, she is great in all aspects of communication whether it is before or during the session. This isnt the most important aspect for me but it was still really impressive.
Now for the actual session… I had booked a 2 hour scissor session with smothers because I saw some of her videos and I could tell that she was very skilled despite the fact that she's still relatively new. As soon as she opened the door, I was struck by her unbelievable beauty. I knew she was good looking by her photos and vids, but nothing could prepare me for seeing this real life goddess in front of me. She was rocking the outfit that I suggested and she looked amazing all session long. On top of that, she exudes a very chill, down to earth and fun vibe and has a great personality. I had asked for really intense scissors and boy did she ever deliver on that. I have been scissored by some of the best sessioners previously but there were two things that we're unique with Kolina.
1: Her scissors have a euphoric feeling to them. Instead of really painful scissors that make you feel like you're breaking, hers feel amazing and then suddenly you realize you're going to black out if you don't tap. To me, this is the ideal scissor and it's something that I didnt even know was possible. Truly incredible.
2: The entire time, she was clearly having as much fun as I was and kept showing off the most beautiful smile I've ever seen. This, to me, is absolutely vital for a great session. Kolina takes this aspect to a whole new level. By the end of the 2 hours, she made me tap in every position more times than I could count and was still clearly enjoying it. Even after we were done, she seemed to have endless energy.
As I was leaving, I could already tell this had been the best session ever so I asked her if she had any openings for an hour on the next day. Luckily, she did and we somehow ended up having an even better time the second.
Guys, if Kolina is traveling anywhere close to you, you owe it to yourself to book a session (or two). You would definitely regret it if you didnt because Kolina will soon be known by everyone as one of the best in the biz. Hope you come back to MTL soon!
MWF1992
01/25/2020
This girl is amazing! Her pictures do her no justice as she looks even better in real person. She is deceptively strong. More importantly, she respects your likes/dislikes and was a pleasant person to deal with.
Anonymous
10/24/2019
An absolutely stunning session wrestler who enjoys toying with you as you struggle underneath her. She was also immensely professional and a joy to be around. We'll definitely be crossing paths again.
LZ1279
09/08/2019
So, decided to have a session with Kolina Knockout this past Friday, and it was phenomenal! The trash talking alone was funny at times, her facesitting was downright suffocating and her headscissors were bone-crushing!! She'll definitely wear you out, she's relentless! So, take a 5 min break, you'll need it. Also, loves to talk while she's smothering you, but hard to hear her when you're the one underneath her! Not a clock watcher at all, she's just having fun with you, all in all, great session, and hearing her southern accent makes me smile, but when you're trapped in a head scissor you'll be crying , totally recommend!
johnnyboy050671
06/04/2019
Kolina Knockout is WELL WORTH the investment for a session…she is also very awesome to work with, especially when the unexpected arises. Guys, she is even more beautiful and powerful in person.. so don't hesitate to book her… trust me, you will be begging her to knock your lights out ;)… I certainly look forward to my next session 🙂
Recently had a Fantasy Wrestling session with Kolina. It was my first session ever and I was super nervous. Kolina was absolutely amazing and made me feel completely at ease. If you're looking for someone awesome to session with I can't recommend Kolina enough. Her smothering is on point and her scissorholds are incredibly strong. I'd definitely session with her again.
Rolock
05/23/2019
I had another session with Kolina this week and she is getting even better. She even made this amazing leotard to fight in and looked incredible. Her scissors were amazing and she had me spinning after doing a round of MMA with her. She absolutely loves dominating you, and it is a blast to session with her.
C.B
05/16/2019
Had the privilege of having a rematch session with Kolina a few weeks ago and–in a good way, it's hard to put into words what you're going to get when you session with Kolina. Her communication is always on point and she goes the extra mile when it pertains to knowing what you want out of her session. We did a bit of fantasy but mostly semi-comp. While I'd love to be able to tell you I dominated most of the match or gave her a run for her money, I wasn't raised to be a liar.
I was able to catch her off guard and get a hold of her very few times and most of the match was her dominating me. I hadn't sessioned with her in so long, I forgot just how tough she can be. Make no mistake about it. Once she's on top of you, you better hope you get a surge of adrenaline–because it's the only way you'll be able to get her off. As far as any head/bodyscissors? Better tap when you get the chance or prepare to be put to sleep. Her ability to talk trash will always amuse me. She'll leave you trapped in a hold and humiliate you with so much trash talk, leaving you with nothing you can do about it.
Overall, Kolina is a character. She's funny, a down to earth person, entertaining, and at the end of the day is all about having fun with the session and who she sessions with. Whenever I session with her, I immediately know I'm in good hands and can trust her to give me a great session…and butt kicking that'll be worth my while. If you have the honor of meeting Kolina, make sure you treat her right! If you do, you MAY be fortunate to have her take it easy on you
Anonymous
04/15/2019
Just got done with a scissor session with kolina In Charlotte and just wow. Her legs are very very powerful. She knocked me out in just about every scissorhold you can imagine. The last few minutes of the session she knocked me out as many times as she could in her reverse headscissor. As soon as I woke up she poured on the pressure again and there was nothing I could do about it! Over the course of the session she probably ko me over 10 times. 6 or 7 of those being in the last few minutes. Absolutely recommend her to anyone that is a scissor fanatic.
HumanCushion
11/17/2018
When Kolina came back to my area, I couldn't resist getting another session. As always, her smothers are to die for. She's playful, she's beautiful, she is simply the best. I recommend checking her out if she's in your area.
Anonymous
11/11/2018
Met Kolina tonight, first thing I thought, woah she looks way better looking in person, seriously she is so beautiful! I'm pretty strong guy but absolutely beat my butt. Her legs are strong as hell, once you get trapped, it's over! Her smothering is so damn good!!! I've NEVER said "I give up" so much in my life. I just can't express it enough, all these reviews speak for itself! Check her out! I'm definitely going to see her more.
HumanCushion
10/09/2018
My first ever session was with Kolina and it was fantastic. I was honestly nervous about trying session wrestling, but she really put my mind at ease, before and during the session. She was always quick to respond to any question I had while I was setting the appointment up and was just very pleasant to talk to.
For the session, I requested mainly breast smothering and facesitting, and definitely had my fill of both before the hour was through ha ha. I hadn't imagined how hard it would be to breath during those moves, much less escape, but I soon found myself tapping within seconds of being pinned. I also learned how strong thighs are, and that scissor pins can be super tight.
Overall, I highly recommend her. She is relatively new on the wrestling scene, but its pretty obvious that she'll be pretty popular already. Hopefully I'll be able to squeeze in another session next time she comes to town.
C.B
10/08/2018
Did my first session with Kolina and man oh man! Where do I even begin? For starters she was incredibly kind in going the extra mile to insure I got to session with her on such a full schedule. Kolina's pictures don't do her justice. She's even more beautiful and mesmerizing in person!
Kolina is a lot like a mythological siren. Only instead of luring you onto an island with music, she lures you into her hotel room with her delicate, yet deceiving looks. Once you're in there, she pretty much picks you apart and sets you up to be victimized, humiliated, and defeated at her hands–or in this case her python-like legs.
I took Kolina lightly in the beginning and paid for it greatly, as she was unforgiving with her sleeper holds and brutal head/bodyscissor variations (I took one for the team and write this to you with sore ribs and a sore back). I blacked out for a few seconds and woke up stuck in between her legs with drool profusely coming out of my mouth. We actually had to pause the session briefly so I could clean myself up! I did manage to get a submission or two over on her, but that was it. Kolina is as slippery as an eel. She's hard to get a hold of and way too quick. I must also throw in, she has a talent at foot smothering in some of the most creative and satisfying yet painful ways ways I've ever seen and experienced.
She's also a pro at humiliation and trash talk. She'd make Stone Cold proud! If you're someone who enjoys being embarrassed and humiliated, Kolina will gladly make your dreams come true in some of the most humbling ways possible. Overall, I could say so much more about Kolina, but I'd be here all night. I'd go bankrupt just to get an extra 20 minutes in with her.
Kolina is not one to mess with, nor take lightly. She can certainly hold her own and no matter how much of a man or woman you think you are, she'll leave you whimpering your submission out. She'll humiliate you with very little you can do about it, and leave you defeated beneath her feet. Kolina is incredibly fun, energetic, and funny to work with and I'm privileged to have gotten that opportunity, If she visits your town or live within distance of her location, don't let her get away without sessioning with her. She's worth every minute and every ounce of energy you have. I already want my rematch! What are you waiting for? Set up a session!
IanLew
09/12/2018
I had my first session with Kolina and thoroughly enjoyed it. She was a lot of fun and made me feel very comfortable. She's very strong and quick. I thought I'd need to take it somewhat easy on her to begin, but I was wrong… before I knew it I was worn out and she was in total control of the match.
She's full of energy and really shows that she enjoys doing this. She's also very open to feedback during a match, which is a huge plus. All in all, I'll definitely session with her again when I have the chance!
08/14/2018
Just had a session with Kolina, and she was great. She is certainly new but I showed her a few moves and she was ready to take me down and loves facesitting smothers and scissors. She eventually took a more dominatrix approach, but she played by the rules for the first half hour of our semi-competitive match. Then she went a little crazy on the punishment rounds but I enjoyed it.
I definitely recommend her. I went about 75% and she handled me fine. Made me tap several times with chokes and scissors.
Also, she looks amazing. And she really does love this. She will only get better at wrestling over time. Really happy that she's in NC.
08/03/2018
I had a session with Kolina today and it was awesome! She was really easy to set up with, and was on time. I was nervous but she was so sweet and has a great smile, so that helped a bit. She's bubbly and energetic, and it definitely translated to the way she wrestles. She scissored me, smothered me, choked me, and basically just kicked my ass for the whole hour. Her trash talking is amazing, and I really felt like she was the one in control. And she really seemed to enjoy that fact. I will book her again in the future, can't wait!
">