Karly Salinas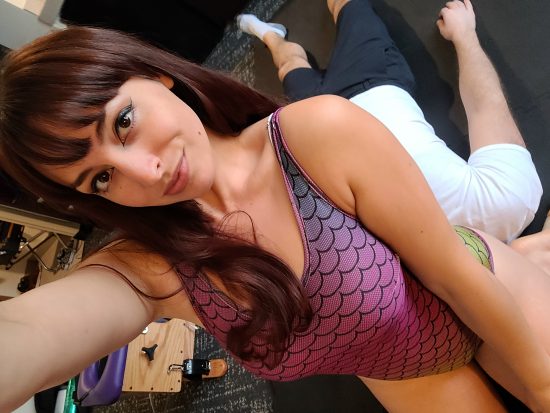 Contact
Location:&nbspUnited States , Denver
Email: [email protected]
Last Activity: 12/06/2022
Stats
Height: 5'4" - 163 cm
Weight: 140 lbs - 63.5 kg
Physique: Curvy

About
I am a professional full-time traveling session provider, producer, and model. I offer fantasy up to semi-competitive wrestling, pins, tests of strength, scissors, chokes, one-sided boxing, ball-busting, breath play, inflicting bondage, foot domination/worship, and tickling. There may be a few other I'm not thinking of at the moment. But, as long as it isn't erotic in content, feel free to ask. I do not offer KO's – Too much liability for my preference. I do REQUIRE REFERENCES to book.
Sessions with me consist of entirely non-nude and non-sexual fetishes. I do not do sessions that run a high risk of me getting hurt or obtaining major bruises (gotta stay bruise-free for my  modeling work). I don't offer lift and carry sessions. And again, I do not engage in sessions involving contact with either my own or your genitals. There will be absolutely NO EXCEPTIONS to these limitations, so do not bother reaching out to me if you think you can convince me otherwise. Because you wont. 
I tour 2-4 U.S. cities each month, therefore availability is limited & rates are firm. I conduct myself with my always bubbly personality, but also a high standard of professionalism. I will be expecting the same level of respect from you, with no tolerance for deviating from such. Another note I'd like to emphasize is that if you suddenly become sick (even with just a simple head cold) prior to our scheduled session, please notify me immediately. Because I travel full-time for work, I can't risk getting sick and passing it along to my clients. This is very important to me, and is a courtesy I give to my clients as well. We work with such close body contact that the risk of contagion is amplified. Please be considerate in respecting this request!
I look forward to working with you! When you send me a message to inquire about a session, I need you to state your name, references from prior sessions you've had, the city and state you want to have a session with me in, and be as detailed & clear as possible about what you're looking for so that we can cut through the lengthy process and get straight to the point. I accept bookings through my website (preferred) or email. https://KarlysDeviousDelights.com/Book-A-Session/
I can be found on Instagram or Twitter at @TheKarlySalinas
Most of your questions can be answered on my website: KarlysDeviousDelights.com
DO NOT COMMENT ON MY PAGE FOR BOOKING INQUIRIES – I WILL NOT RESPOND. USE MY WEBSITE TO BOOK!
Services Offered
Private Webcam / Skype / Video Chat
Semi-Competitive Wrestling
Fantasy Wrestling
Pro Wrestling
Submission Wrestling
Pin Wrestling
Grappling
Fantasy Boxing
Fantasy Kickboxing
Tag Team Matches
Armwrestling
Boxing
Tickle Wrestling
Scissoring
Custom Videos
Feats of Strength
Belly PunchingIn-Gym
Training
Travel
| | | | | |
| --- | --- | --- | --- | --- |
| Date Begins | Date Ends | City | Area | Country |
| 12/09/2022 | 12/11/2022 | London | OTHER | United Kingdom |
| 12/11/2022 | 12/13/2022 | Amsterdam | OTHER | Netherlands |
| 12/13/2022 | 12/15/2022 | Paris | OTHER | France |
| 12/15/2022 | 12/17/2022 | Lisbon | OTHER | Portugal |
| 12/22/2022 | 12/31/2022 | Denver | Colorado | United States |
| 01/01/2023 | 01/08/2023 | Denver | Colorado | United States |
| 01/10/2023 | 01/12/2023 | Boston | Massachusetts | United States |
| 01/12/2023 | 01/14/2023 | Hartford | Connecticut | United States |
| 01/14/2023 | 01/16/2023 | New York | New York | United States |
| 02/05/2023 | 02/07/2023 | Tampa | Florida | United States |
| 02/10/2023 | 02/11/2023 | Orlando | Florida | United States |
| 02/11/2023 | 02/12/2023 | Fort Lauderdale | Florida | United States |
| 02/16/2023 | 02/28/2023 | Denver | Colorado | United States |
My Gallery