Jessica Ann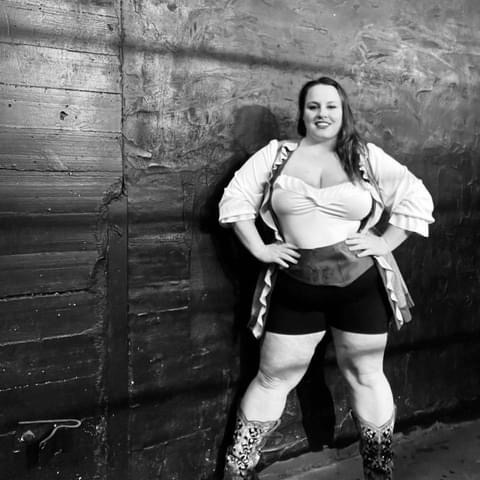 Contact
Location:&nbspUnited States , South Carolina, Myrtle Beach
Email: [email protected]
Last Activity: 09/13/2023
Stats
Height: 5'5" - 165 cm
Weight: 275 lbs - 124.7 kg
Physique: BBW
Years Of Experience: 5-15 years plus
Tip Me
About
I don't care how many references, and Sessions  you've had! I'm not going to waste mine or other ladies time trying to prove you're real and of age!
I screen using OF 👇
OnlyFans.Com/JessicaAnnLLC
To make sure you are of age! If you can't communicate thru my OF first , then stop inboxing me in gmail! If you continue to complain, your email gets sent to Spam! 
I pay 💰 to advertise my Services on here, so I will just Block/Spam your email 📧 if your are not respectful! 
Moving forward 👇

Hey Y'all I'm Jess, aka, Jessica Ann, aka "Brawl'n Barnes" aka "Wild Card" aka "Mountain Momma"!
I'm from the Holler of KENOVA aka the Tri-State, KY, OH, & WV, but have been liv'n in the Dirty Myrtle for forever now.
I was on this site before,  but had to keep it hush-hush cause I was trying to make it in the Pro Wrestling Business.
Once I saw what happened to Mandy Rose 🌹 in WWE, and all the crap I was given saying there can only be "One Big Girl Per Pro Wrestling Promotion "
I knew I didn't stand a chance at getting signed on with a Big Pro Wrestling Promotion!
I also didn't get the JAB💉 and wasn't allowed to do extra work with WWE anymore let alone Rassle on most INDY Circuits, because it seemed like everyone is Pro JAB 💉 in the Rassl'n Industry.
I plan to save up to get some land in Texas so I can build a Barndominium aka a Rassl'n Barn so I can Rassle whenever I want and put on events like Mudd & Oil Rassl'n 😜 etc. 
Pro Wrestling is LOVE ❤️ and or Combat Sports in general!
I hope 🤞 one day UFC gets a Women's Heavyweight Division.
I would love to do the Women on Fire events if anyone wants to sponsor my trips out that way!
My Rassl'n moves to date are the 👇
1.) Coal-mine Clothesline 💪
2.) Mountain 🏔️ Slam ( aka Side Walk Slam)
3.) Splash Mountain
4.) WCRD Spin ( aka  L & C)
5.) Down the Mountain ( aka Body Slam)
6.) Mountain Thighs ( aka Scissors)
7.) Around the Mountain ( aka Leg Lock Spins)
8.) Up the Mountain ( aka Gorilla Press )
9.) Blue Grass Beatdown 👊
10.) Buckeye Brawl 🥊
11.) The Mountain MaMa
12.) Buckeyes hold (Headlock) 🍈
P.S. I do this for extra money! Wouldn't it be nice if we didn't need money to survive? The price is the price! If you complain or try to haggle automatic Block/Spam!

P.S.S I don't need the FAT girl jokes!  I have PTLS – Post Tubal Ligation Syndrome aka Hormone imbalance/weight gain!
If "FAT" and or being smothered by a Big Girl is your fetish then book me before I get  the funds to get a TR & TT!
Saving up to get a Tubal reversal & Tummy Tuck! If you would like to Sponsor my Surgeries we could work something out for the long term.
Thanks in advanced
Jess
Services Offered
Private Webcam / Skype / Video Chat
Phone Chat
Other Webcam Shows
Competitive Wrestling
Semi-Competitive Wrestling
Fantasy Wrestling
Pro Wrestling
Submission Wrestling
Pin Wrestling
2 on 1 Wrestling
Couples Wrestling
MMAJudo
Brazilian Jiu-Jitsu
Karate
Tae Kwon Do
Muay Thai
Grappling
Competitive Boxing
Semi-Competitive Boxing
Fantasy Boxing
Competitive Kickboxing
Semi-Competitive Kickboxing
Fantasy Kickboxing
Fantasy Catfighting
2 or More on 1 Handicap Matches
Tag Team Matches
Armwrestling
Foxy
Boxing
Female vs Female
Tickle Wrestling
Scissoring
Custom Videos
Feats of Strength
Lift and Carry
Posing / Modeling
Belly PunchingIn-Gym
Training
Bondage Wrestling
OIL Wrestling
Others: Please email request
Travel
| | | | | |
| --- | --- | --- | --- | --- |
| Date Begins | Date Ends | City | Area | Country |
| 11/01/2023 | 11/30/2024 | Austin | Texas | United States |
My Gallery