Goddess LunaCrush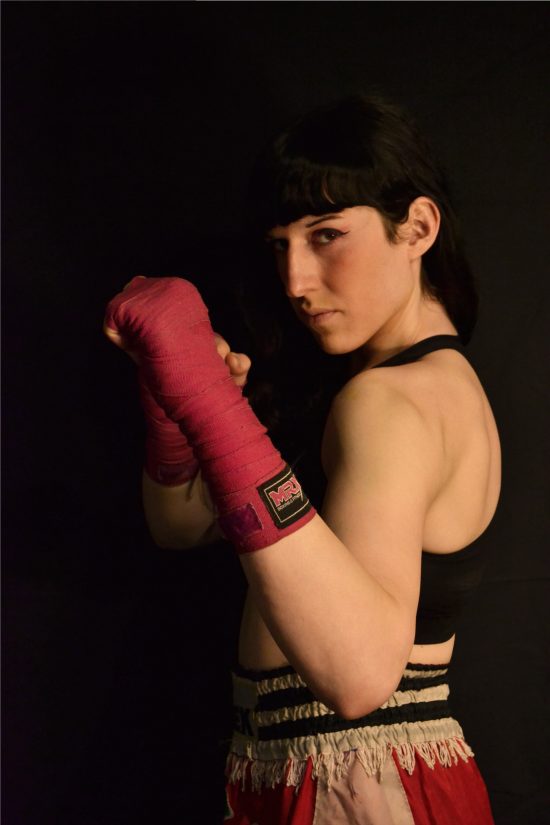 Contact
Location:&nbspCanada , OTHER, Montreal
Email: [email protected]
Last Activity: 11/30/2023
Stats
Height: 5'10" - 178 cm
Weight: 165 lbs - 74.8 kg
Physique: Athletic
Years Of Experience: 1-5 years

About
Hi there!
This is Goddess Luna Crush!💋❤️🔥
Your sexy crush from Montreal!
I'm a super Cute trans girl who happens to be a well-trained Muay Thai fighter and passionate about it. I have the mentality of a fighter who doesn't give up and pushes forward to prove to herself that she can do what people tell her she can't do🌸! I'm here to make sure I'm getting satisfied from winning my fights, I want men on their knees and see nothing but submission when I look into their soul😈. I can be a hard hitter and inflict a lot of pain on my opponents but my favorite is throwing sharp and precise punches, elbows, and kicks. Whether it's heavy-loaded low-kicks on the thighs or round kicks rubbing your ribs, your gonna feel it😘. I have been practicing martial arts for 3 years now(Muay Thai, BJJ, Wrestling,..) and since a year ago I have been intensely training Muay Thai to be able to prepare for my first fight in the ring!🏳️‍⚧️🥊
I'm a tall gorgeous athletic girl who is in shape and sustains regular training in Muay Thai most time of the week. I run 5km every morning and you can notice that when you take a look at my butt😽🍑!! Just so you know that means I'm getting sweaty every day💦. When people see me they are stunned by my hips, my strong back, and my sexy fighting stance. When I'm wrestling with guys they can't resist my soft skin. Like a sneaky snake, I will wrap around you and make you choke slowly until you have no more choice but to tap …
I have an undeniable sensuality that is unleashed during sessions.🥵
I'm very dominant and open to a lot of fetishes! I love when my lovers feel comfortable exploring their desires without shame, I'm not here to judge you, honey💕. It's my pleasure to make sure my lovers are getting the session they have been looking for. But don't necessarily think I'm your doll, girls in this world are strong and for me, it's important to show you that this is REAL. So I don't accept having prior shit talk before a session and I don't accept degrading language, If you love trans women my dear then respect them!🏳️‍⚧️❤️
Pre-booking and contacting me.
Send me a message💌 including all theses info
and I will take time to respond to you:
-Give me a description of yourself ( age, weight, experience, etc…)
-What kind of session do you love? is it your first time?
-What are your limits/ things you are not comfortable with?
-What are your availabilities?
(I'm asking for a deposit💸 for booking a session)
So this is it! Let's make it happen lovers😘!
I know you are already checking your availabilities for me…
Your sexy fighter,
Goddesslunacrush🔥💋🥊
goddes[email protected]        https://twitter.com/GodessLunaCrush
Services Offered
Private Webcam / Skype / Video Chat
Semi-Competitive Wrestling
Fantasy Wrestling
Pin Wrestling
Brazilian Jiu-Jitsu
Muay Thai
Grappling
Semi-Competitive Boxing
Fantasy Boxing
Competitive Kickboxing
Semi-Competitive Kickboxing
Fantasy Kickboxing
Fantasy Catfighting
Armwrestling
Boxing
Female vs Female
Tickle Wrestling
Scissoring
Custom Videos
Posing / Modeling
Belly PunchingIn-Gym
Training
OIL Wrestling
Travel
My Gallery