emma switch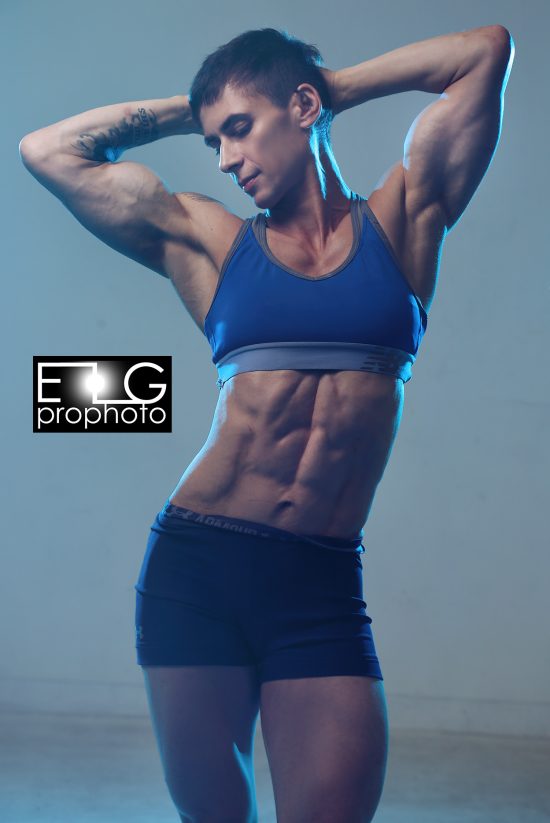 Contact
Location:&nbspUnited States , Illinois, chicago
Email: [email protected]
Last Activity: 09/28/2023
Stats
Height: 5'3" - 160 cm
Weight: 115 lbs - 52.2 kg
Physique: Athletic
Years Of Experience: 5-15 years plus
Tip Me
About
I always travel with  mats. i m training brazilian jiu jitsu for many years (9), and weight training for 18 years , just drop me a message for more information.  I travel every month  , you can always email me if you have a destination in mind which isn t listed  (put the city in the title) and I will try to make it happen.
please   do make sure your first email  is elaborate , and informative (who are  you, what type of session do you want, possible  dates/hrs, references, experience + all the questions you might have )  .no 1 sentence or incomplete  sms style mails!  Deposits are absolutely mandatory. if you don t want to deposit; don t write me
book in in advance!  no last minute bookings or same day appointments!
when i m not travelling you can book me naperville or chicago   (reserve your spot  the week prior)
concerning my twitter; it is a locked profile  if you want to be added  simply message me  telling me  where you know me from, who you are, whether we met  etc because i will not accept random names of whom i don t know whether they are friend or foe (or of course; bot)
Services Offered
Private Webcam / Skype / Video Chat
Other Webcam Shows
Competitive Wrestling
Semi-Competitive Wrestling
Fantasy Wrestling
Submission Wrestling
2 on 1 Wrestling
Couples Wrestling
Brazilian Jiu-Jitsu
Grappling
Fantasy Boxing
Tag Team Matches
Armwrestling
Female vs Female
Tickle Wrestling
Scissoring
Custom Videos
Feats of Strength
Lift and Carry
Posing / Modeling
Belly PunchingIn-Gym
Training
Bondage Wrestling
OIL Wrestling
Others: Please email request
Travel
| | | | | |
| --- | --- | --- | --- | --- |
| Date Begins | Date Ends | City | Area | Country |
| 09/23/2023 | 10/23/2023 | chicago | Illinois | United States |
| 10/12/2023 | 10/15/2023 | manhattan | New York | United States |
My Gallery
Events
Reviews
Old Reviews
va-anonymous
11/25/2021

Since first time seeing Emma Switch's rock hard body, I became intrigued with finding out what she could do on the mat. When her tour brought her to my town, I jumped at the chance to meet her. Scheduling was simple and straight forward. A deposit was required, based on reviews and how long she has been doing sessions, I knew I could trust Emma with my money. When I had something come up the day before our session, Emma was able to accommodate my request to change our time.
As for the session itself, Emma was as muscular and ripped as she appears in her profile pictures. The session was suppose to be semi-competitive, however Emma being so quick, skilled, competitive, confident, strong and with such great conditioning that I wasn't much competition for her. So she made me tap with arm bars, chokes and any other hold she felt like using. As the session went on Emma, adjusted the intensity to try and keep it from becoming to one-sided while maintaining her dominance. When the session was over we talked for awhile and I found her to be personable, interesting and charming. If anyone is looking to session with a little powerhouse who enjoys being on the mat I highly recommend Emma.

Anonymous
11/22/2021
Since first time seeing Emma Switch's rock hard body, I became intrigued with finding out what she could do on the mat. When her tour brought her to my town, I jumped at the chance to meet her. Scheduling was simple and straight forward. A deposit was required, based on reviews and how long she has been doing sessions, I knew I could trust Emma with my money. When I had something come up the day before our session, Emma was able to accommodate my request to change our time.

As for the session itself, Emma was as muscular and ripped as she appears in her profile pictures. The session was suppose to be semi-competitive, however Emma being so quick, skilled, competitive, confident, strong and with such great conditioning that I wasn't much competition for her. So she made me tap with arm bars, chokes and any other hold she felt like using. As the session went on Emma, adjusted the intensity to try and keep it from becoming to one-sided while maintaining her dominance. When the session was over we talked for awhile and I found her to be personable, interesting and charming. If anyone is looking to session with a little powerhouse who enjoys being on the mat I highly recommend Emma.

Zammie
07/24/2021
Recently sessioned with this gal July/2021.
Emma is careful not to injury you but with her strength and skill she more than capable of doing so. Take as much as you can handle and tap because you won't get out of any of her holds and she will hardly even be trying. She is fit and can wrestle you for days! The set of abs she has are incredible! And she is every bit as strong as she looks and then some. I will session with her again next time she is near! Easy to setup sessions with, not a clock watcher and very accommodating.

KaneVision
02/08/2020
I had a session with Emma Switch and what can I say? Well she is beautiful inside and out.
Beautiful personality.
She has an absolutely stunning muscular physique, seriously her body looks powerful. And powerful it is indeed, especially when she gets a hold of you.
I have grappling skills myself on the ground but she absolutely destroyed me. Catching me in all sorts of holds.
She's amazing at transitioning from headscissors to members and back to headscissors at any angle with ease.
Her headscissors are so strong and painful that I was internally begging to pass out because of the pressure she applied to my neck was brutal haha.
And that's exactly what happened, she knocked me out three times and there was nothing I could do about it because she's that skilled and powerful.
Also Emma is so fast that she doesn't give you any time to think or really react.
I highly recommend booking a session with Emma as she is worth it and one of the best out there, especially if you seek competitive.
Emma is the only one who just flat out dominated and made me feel helpless and I loved every second of it and hope to do it again in the future.
Do yourself a favour.

Foutedennis
01/17/2020
Last Achievements
Join Date: Apr 2014

Re: Emma Switch

Hi, i had a couple weeks ago my first session with Emma.
It was very great. We meet in a nice hotel. She was very professionel.
She looks little in height, but she has iron muscles. I was trying very fanantic to make a win. But before you now, she flipped me, and takes me in a hard scissorhold. Between the fun in, there was time to relax, drink some water, and go again. I sufferd between her legs, she grappled me, and before i knew, i was in a un escapebale sleeperhold.
I have enjoyed every minute of it. She is really great. Nice person. Tiny
But a hell of techniqs to throw you around the room. Even het arms are around your neck… You feel the muscles strenght…. I was a red face in no time. I have tapped many times. It was a great time, and i am sure that we gonna have a lot more sessions. Emma is one of the greatest in her job!!!! Try it guys. Worth it. Every minute!!!! Big 10 out of 10

Last Achievements

Join Date: Apr 2014
Posts: 1

Re: Emma Switch

Hi, i had a couple weeks ago my first session with Emma.
It was very great. We meet in a nice hotel. She was very professionel.
She looks little in height, but she has iron muscles. I was trying very fanantic to make a win. But before you now, she flipped me, and takes me in a hard scissorhold. Between the fun in, there was time to relax, drink some water, and go again. I sufferd between her legs, she grappled me, and before i knew, i was in a un escapebale sleeperhold.
I have enjoyed every minute of it. She is really great. Nice person. Tiny
But a hell of techniqs to throw you around the room. Even het arms are around your neck… You feel the muscles strenght…. I was a red face in no time. I have tapped many times. It was a great time, and i am sure that we gonna have a lot more sessions. Emma is one of the greatest in her job!!!! Try it guys. Worth it. Every minute!!!!

pecunia
06/29/2019
I recently had the opportunity to session with Emma Switch during her visit to NYC. I am 6'2", former college football player and high school wrestler. When Emma first greeted me, I said to myself that I will have to take it easy on her given the size difference. When she changed out of her dress, she displayed a powerful, well-muscled body on her tiny frame which made me think that I might get my ass beat. Her strength, wrestling and grappling skills are phenomenal and she had me on the defensive the whole time. I ended up submitting at least 7 times while she would just smile confidently at me. One of the best competitive sessions I have ever had. Will definitely make the effort to see her whenever she is in the US or I am in Europe!

Dannywrestles
03/29/2019

My session with Emma Switch was off the chain, a 2 hour session , the wrestling was nonstop as we were back n forth on top of each other. You owe it to yourself to book a session with her, awesome personality, beautiful, fun. Really fun. A rematch is in the near future without question. You OWE it to yourself 🤼‍♀️

Phantom21
02/05/2019
I just had the session of a lifetime with one the best session girls on the planet, Ms Emma Switch. First off let me just say this woman is Strong and not just "strong for her size kind of way". I mean strong period. My neck is so sore after she was done squeezing the life out of it.. Wrestling competitive was barely pointless,, she mopped the floor with me. We then did a little muscle worship, and all I can say is breathtaking! Her body is truly a work of art that I couldn't take my eyes off of. All in all this was a great session and a great experience with a legend in the session game. 10/10

04/29/2018
Had an amazing session with Emma Switch. She's very friendly and absolutely stunning. Her skills in bjj/wrestling are so skilled and intense, she's really fast and knows how to get to you everytime with triangle chokes, armbars and anything she wants to use to finish you. I have some skill in bjj and wrestling myself and have had an MMA fight once, and although I managed to pull off the odd surprise attack, she just dominated the fight with her skills having me at every turn while smiling.
Her strength is also sadistically intense when she gets you in a headscissors/triangle, which knocked me out afew time's.
Highly recommend her, she's worth it 🙂

03/23/2018
Had a session wit her on the 03/19/2018. She is awesome! friendly,make you feel comfortable and fits her session around what you want.She is strong for her size,good skills, endurance and very quickShe totally dominated me Her speed-I had no, offense,defense nothing.Go see her if you want to feel helpless! Hope to see her again so I can hopefully do allitle better!

01/18/2014
She's a nice and friendly lady with a amazing beautiful muscular lean body.
She's practicing her technical knowledge but however, together with her amazing strength will she already control you the whole match long. Knowing that her technical knowledge will be growing together with her strength will I not think today on what will be happen in the future by a next visit, poor me for sure!! 🙂
She's more than worthy to have a match with her, you may not have missed this lady. If you have the opportunity to meet, don't hesitate and go for it.
Simply the best!

">