eckobelle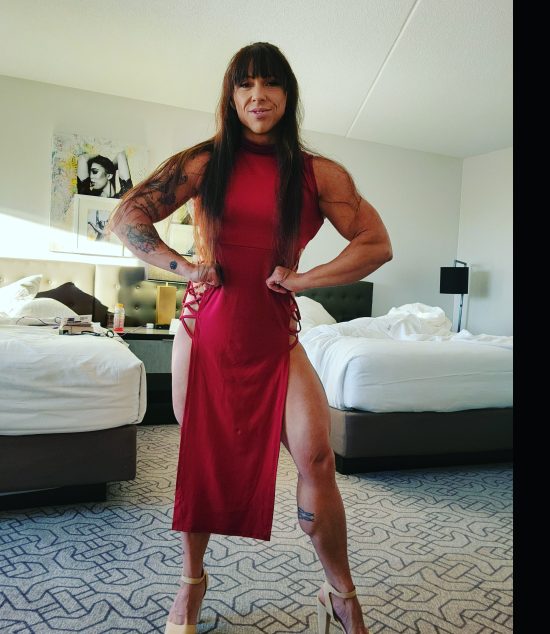 Contact
Location:&nbspUnited States , Washington, Spokane
Email: [email protected]
Last Activity: 01/25/2023
Stats
Height: 5'3" - 160 cm
Weight: 165 lbs - 74.8 kg
Physique: Athletic
Tip Me
About
Hi there
I'm so excited to be a part of sessions girls finally!! I have been asked many times over the last few years if I offer them annnnnnd well here we are! My name is Ecko I prefer to be addressed as Goddess Ecko. I have been a body builder for about 5 years and although a short amount of time I have grown into quite the muscle goddess, I probably have some of the best legs you have seen.
I am new to this world as in the last few years but don't get me confused I am a strong feminine presence when in your company. I love being able to help you explore your fetishes and am finding I genuinely enjoy it myself.
Services I will offer:
muscle posing worship
foot worship
fantasy wrestling ( I have done some work with Utopia and am definitely open to learning more)
scissoring (tap out)
Light fem-dom ( I am not cruel by nature so this is more about control)
some strength feats (depending where I am I am in show prep)
lift and carry (depends on weight but I am very strong)
webcam
custom videos.
*I am also a certified personal trainer if you desire workout session
I dont offer GFE or FS *****
I am wanting to set some more dates up to travel so if interested please inquire via email. In your email include where you are and what kind of session you would like also please include refrences as well. I plan to go to dubai in 2023 so if you are interested make sure to email me
I am open to sponsorship trips as well
Services Offered
Private Webcam / Skype / Video Chat
Other Webcam Shows
Fantasy Wrestling
Armwrestling
Scissoring
Custom Videos
Feats of Strength
Lift and Carry
Posing / Modeling
Training
Others: Please email request
Travel
| | | | | |
| --- | --- | --- | --- | --- |
| Date Begins | Date Ends | City | Area | Country |
| 02/01/2023 | 02/02/2023 | Seattle | Washington | United States |
| 02/17/2023 | 02/18/2023 | Los Angeles | California | United States |
| 03/02/2023 | 03/02/2023 | Detroit | Michigan | United States |
| 03/04/2023 | 03/05/2023 | NYC | New York | United States |
| 03/15/2023 | 03/15/2023 | Austin | Texas | United States |
| 03/17/2023 | 03/18/2023 | Philadelphia | Pennsylvania | United States |
| 04/01/2023 | 04/01/2023 | salt lake city | Utah | United States |
| 04/15/2023 | 04/16/2023 | vancouver | OTHER | Canada |
| 04/25/2023 | 04/26/2023 | portland | Oregon | United States |
| 04/27/2023 | 04/27/2023 | Seattle | Washington | United States |
| 05/10/2023 | 05/13/2023 | Dubai | OTHER | United Arab Emirates |
My Gallery