Dez Desire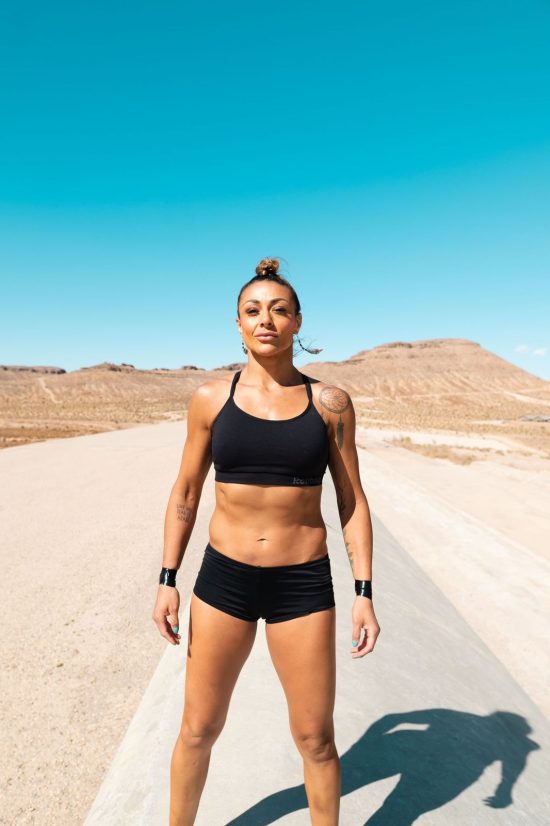 Contact
Location:&nbspUnited States , Nevada, Las Vegas
Email: [email protected]
Last Activity: 09/29/2023
Stats
Height: 5'10" - 178 cm
Weight: 165 lbs - 74.8 kg
Physique: Athletic
Years Of Experience: 1-5 years
Tip Me
About
If you don't know… allow me to show you.
There is no chance an average man can out do my dominance on the mats. I am a professional fighter. You're in need.
If you wanna feel what it feels like to be completely helpless under my physical and mental control, book a session.
If you know you need a dominating wrestling, grappling or mma match to show how weak you are to a trained woman, book a session.
I can travel. I take requests. Be thorough with your session details in the initial email.  No one wants time wasted.
Sessions start at $425/hr. High level session girl. High Quality. Read the reviews…
Boston, Nashville (OCTOBER) and Baltimore (will be DECEMBER 2023) dates still pending..
If you're interested in sessioning with me at one of those cities, email me with city in subject line.
When would you like??
Services Offered
Competitive Wrestling
Semi-Competitive Wrestling
Fantasy Wrestling
Pro Wrestling
Submission Wrestling
Pin Wrestling
2 on 1 Wrestling
Couples Wrestling
MMAJudo
Brazilian Jiu-Jitsu
Muay Thai
Grappling
Competitive Boxing
Semi-Competitive Boxing
Fantasy Boxing
Competitive Kickboxing
Semi-Competitive Kickboxing
Fantasy Kickboxing
2 or More on 1 Handicap Matches
Tag Team Matches
Armwrestling
Foxy
Boxing
Tickle Wrestling
Scissoring
Custom Videos
Feats of Strength
Lift and Carry
Belly PunchingIn-Gym
Training
Travel
| | | | | |
| --- | --- | --- | --- | --- |
| Date Begins | Date Ends | City | Area | Country |
| 08/16/2023 | 09/30/2023 | Los Angeles | California | United States |
| 10/05/2023 | 10/05/2023 | Prescott | Arizona | United States |
| 10/06/2023 | 10/06/2023 | Phoenix | Arizona | United States |
| 10/11/2023 | 11/05/2023 | Charleston | South Carolina | United States |
| 10/20/2023 | 10/17/2023 | Nashville | Tennessee | United States |
| 12/01/2023 | 12/30/2023 | Baltimore | Maryland | United States |
My Gallery
Events
Reviews
Old Reviews
revanyo
12/17/2021
I had a session with Dez back in October and it was utterly amazing!I have said this before but she may be the perfect session wrestler. She was super strong(even with her shoulder), skilled, personable, trash talk, ect.
I asked for a playful comp session where I could go full strength(without being an ass) but still want to lose and lose convincingly. Dez was able to deliver on all accounts.
Her grappling was full proof and I was thoroughly handled. The majority of the session was her taking me from hold to hold in a comp match. The times would start on our knees I could hold off a tad and then get submitted. She was very creative with a decent amount of holds and had no issue maneuvering me where she wanted using her strength and skill. Like moves that could be stopped by me if I was stronger. At one point I showed her a move and instead of practicing on me used the move in the next point flawlessly.
She was still recovering from her shoulder injury but outside of her not being able to do a complete lift and carry session it has no effect on her. She even opened up with a lift to get me on the ground. I'm about 195 and 5'8 and she lifted me like I was nothing. I cant imagine her at full upper body strength.
At one point she had hew thighs around my waist but with her knees on the ground so her legs were not locked. She squeezes a little to maneuver me and I felt a good tight amount of pressure. I think she could have tapped me like this but I forgot to ask.
She was also able to provide commentary on her holds as she did them. At one point she was on my back while my stomach was on the floor and I could not do anything. She then pointed out that because she had my hips off the ground and legs and arms immobilized I had no leverage and she was correct.
Anytime I tried to get out of a hold it would not work or even backfire on me. When she had me in a head scissors I tried using my arm to pry her legs but she caught the arm and submitted me with a triangle of sorts
We didn't do much of the straight scissor holds and looking back I should have asked, but I can't imagine them being anything less then dominant
We ended the session with some forced foot worship and then she cuddled me and told me everything was going to be fine and that I put up a valiant effort. I had mentioned I have a strong bear hug at some point and she suggested ending the session with me putting her in it. Keep in mind I have submitted Kasie Kavanaugh with this hold when I was 8 years younger. I'm 28 now and stronger I think. However, Dez did not submit and in fact I put so much power into it that I gassed myself.
Overall she was amazing. Great personality and is someones who genuinely loves what she does. She was crazy strong and I meet her still in rehab mode, can put you into creative holds and wrap you up or just out muscle you.
Crockett
11/30/2021
I've met some fine talents and personalities over the years in the world of session wrestling. I've got to honestly say Dez moves to the head of the class. What a beautiful lady inside and out! I was so awestruck, I didn't want our time to end- as she felt like a best friend after just two hours of knowing her! I was thankful she was out East on her travels at long last.
Dez is very adaptable moment to moment. She can kick your ass, sweetly wag her finger at you as your succumbing (a trait of hers I noticed in her video work which a year earlier I had stumbled upon), and stop to give you pointers a long the way as to recommended stances, guards, etc… to prevent you from getting your ass handed to you too easily 😊
Dez is the greatest combination of strength and MMA skill set around. Her legs are insanely strong, and she knows every pressure point. I could go into more specifics, but you get the idea. Very sweet gal and a very interesting person off the mats, as well as her ties to MMA. I really hope to meet up with her again. She is very kind, giving, and was way more that sweet girl next door than I expected. Yet in a heartbeat, she can become one ruthless, bad ass vixen who can hurt you and break your spirits quickly if you resist too hard!
MJHMJH
11/22/2021
****Review for the November 13, 2021, Women on Fire event****
The event was amazing! I got to spend the evening surrounded by beautiful, athletic women. The competitive matches were actually very intense, and the other activities were quite entertaining (I was lucky enough to be put through the scissors circle 😊). And, of course, the afterparty was fantastic as I got a chance to session with several of the awesome ladies there.
I really couldn't ask for a better time, and I'm really looking forward to the next one!
LincolnKyle
11/20/2021
I had the privilege of meeting and wrestling Dez Desire at the WAonFire event in Las Vegas. She is top tier. And in addition to being a standout session wrestler, Dez is kind, funny, quick-witted, and charismatic. (Wrestle her while you still can. It won't be long before Hollywood discovers her talents and takes her away from us). I first noticed Dez when I walked into the venue. She must have been 10ft tall. I looked up at her surprised, and she smiled down at me. Little did I know, that wouldn't be the last time she smiled down at me that night. But more on that later.
As it turns out, Dez wasn't really that tall. She was on a pair of stilts. (Yes, she can walk on stilts. And quite comfortably, I might add). Even more impressively, she was on them for the entirety of the show. I should mention that that's in addition to her helping set up the event from early that morning. (Her poor feet!) The audience was no match for Dez's natural charisma. Now, imagine this coupled with her holding the microphone and being on stilts (making her, by far, the tallest person in the room). Over the years, I've been to dozens of kinky wrestling events on both coasts, and I cannot recall a time when an audience was so captivated.
Not to toot my own horn, but I am a pretty decent wrestler, myself. I was All State back in the glory days of high school and I have been involved in the sport for decades. With that said, I am very particular about who I will session with. I politely declined some of the other athletes who offered me a session. And that's no reflection on them. I'm sure they would have been challenging and fun to wrestle, but I had flown in for this event from out of state and my time was limited. I wanted to wrestle the very best of the best, and Dez was one of the few on my list of potential opponents.
During the event earlier in the evening, Dez referenced a shoulder surgery that she was recovering from. So, I was under the impression that wrestling her would not be an option. We had spoken briefly a couple times and I mentioned in passing that I was excited to take her on in a competitive match at some time in the future, once she had recovered. Without hesitation, Dez said we could wrestle.
I had some strong reservations. Although I was well aware that she is legit, this was her livelihood we were talking about. I made it clear that I was concerned about her shoulder and I let her know that I was reluctant to wrestle her for that reason. I also let her know that I had a considerable amount of wrestling experience and that I was no slouch. I wasn't saying this to brag. I just wanted to be open about my skill level and the risks associated with proceeding.
We agreed that she would let me know if her shoulder was hurting at any point, and I would respect that. We began from our knees. When we started, I began my feeling out process and Dez did the same. We tied up and fought for positioning, with neither of us expending much energy. Dez is 5'9", about 160 lbs. Although Dez is strong, at 6'1", 210 lbs., I was stronger than she was, but not by much. I attacked her legs and she defended well, sprawling and catching me in a front headlock/guillotine position. I was able to find an angle and get behind her using a look-away drag (also commonly called a "sucker drag"). We had just started and I had already taken her back. Things were off to a good start.
I pulled her backwards and into a tilt. I was expecting her to try to get off of her back, and I had a plan for when she turned in either direction. The only problem is that she never turned. She didn't mind being on her back. She wasn't pinned and she wasn't in any kind of pain.
One significant advantage Dez had, I would find, is that she was comfortable being on her back. I was not. She slowly and methodically worked her way into a comfortable position. While on her back, she started working for arm bars, triangle chokes, and other submissions with which I was vaguely familiar. That is, I could name them if I saw them on TV. But as far as understanding the nuts and bolts behind them, how to set them up, and the intricacies that go into executing them effectively, I was in the dark.
As a result, Dez was incredibly efficient with her energy and I was not. She knew when to exert energy and when to relax. I, on the other hand, didn't know which positions were dangerous (where I needed to tense up and spend some energy), and which were not so dangerous (where I could relax and recover). Given those circumstances, I had to react to, and resist, everything she did. It was exhausting.
I was caught between going for it and trying to overpower her, or alternatively, just being conservative and trying to run out the clock. I went with the latter. But Dez is very intelligent. She could tell I was trying to slow the match down to conserve energy, so she started getting more active. In something of a panic, I was able to successfully lock up a cradle on her. And while I may have been panicking, Dez was not. She inched her way into better positioning, one small adjustment at a time. Once she felt the time was right, she used her legs to break my lock. When she did, without any break in the action she trapped my head and arm between her legs and locked up a triangle choke on me. That was the first of many submissions.
After I submitted, she released me from the hold. When I got back up, Dez was sitting on her butt. She had realized that I was stronger and tie-ups would favor me. She also knew and that I had the advantage if we were going for takedowns. (Note that takedowns can be dangerous because wrestlers often get caught on their back while being taken down, even against opponents who could not otherwise turn them from referee's position. So, some wrestlers who have a big lead may deliberately give up a takedown late in a match so they can ensure they give up the two points on their terms, rather than risking getting thrown and giving up near-fall points, or possibly being pinned. I can only guess that this concept may apply to submissions as well). So, what was her incentive to play my game? She could let me start on top and control me from the bottom.
Sensing that her strategy was working and I was losing steam, Dez started getting more aggressive. My stamina was wearing thin, and I could no longer tense up and resist everything she did. The submissions started coming more frequently. And I found that the time between my tapouts was becoming progressively shorter.
I was frustrated and tired. But from the look on her face, I'd say Dez was delighted. At one point she grabbed both of my wrists, pulled me on top of her feet, and started rocking me back and forth. She was toying with me. I felt like a toddler being given an airplane ride by a big sister.
I was becoming increasingly desperate and doing riskier and riskier things to get some kind of advantage. Invariably, they backfired. Anything I did, Dez was two steps ahead. It was like a game of Chess and she was always knew my next move. At one point, Dez caught me in a triangle choke and forced me onto my back. She didn't make me submit, although she could have. She released her lock and sat on my chest. I bridged her off of me, but she didn't go far. She got back up and on top of me. At this point she was lying on me and I was on my back.
She sunk a grapevine in and one of my arms was trapped at my side by one of her legs. She looked down at me with her infectious smile. "Are you tired?" she asked. Submissions were one thing. But being pinned hit me where it hurts. I squirmed and struggled, trying to get off my back. But the more I struggled, the tighter it got. Based on her facial expression, I'd say she was enjoying my helplessness. I can only imagine how pathetic I must have looked, struggling underneath Dez, feebly pushing on her with my one free hand. If this were a game of chess, this would be the part where she had taken all of my strong pieces, and now she was just taking her time, knocking out all of my pawns. I continued my pitiful attempt at pushing her off of me with my one free hand and she grabbed my arm with both her hands and pinned it down above my head.
How did I end up in this position? She was strong, but I was definitely stronger. I was pinned flat on my back and I couldn't move any part of my body. All I could do was lie back and watch helplessly as she savored her conquest over me. Eventually, I laid back and accepted it. As if my ego weren't hurting enough, sensing that I had lost any will I had to fight it anymore, she let my other arm go with her leg and quickly pinned it above my head. She had me in a grapevine and she was holding both my arms down above my head. Before I had time to process what was happening, she hopped up and sat on my chest. She placed her knees on the outside of my arms, just about at my elbows, and pinched her knees together. Her crotch was in my face.
That's right. Dez pinned me in a competitive match by sitting on my face. And there was nothing I could do about it. I have to admit I didn't think that was a real move. I always thought it was a sexy position for videos. But it was real and it was shockingly effective. I tried to bridge and buck her off, but I was just too tired. I was breathing hard and trying to catch my breath. To add to my humiliation, all I was breathing in was her scent, given that her crotch was pressed against my face.
I had no way out. I considered asking her for a fresh start, but I was afraid my words would be muffled by her crotch. And that would have been more embarrassing than just lying there. Worse yet, the writing was on the wall. Even if we started over, she could put me there again if she wanted to. She was the better wrestler and we both knew it. I felt pretty stupid after having talked such a big game earlier. I never pinned or submitted her even once.
That was the worst I have ever been dominated. Really, I cannot think of a time in my life when I received a more one-sided ass kicking. I like to tell myself that I could give Dez a better match. That maybe I wasn't at my best, or it was just her night. But the truth is she was recovering from a shoulder surgery. She had also been working there and helping out with the event from the early hours of the morning. She hosted the event while walking around on stilts for hours. And right before wrestling me, she wrestled for 40 consecutive minutes in competitive matches against some of the best session wrestlers out there. Despite all of those disadvantages, she had my number.
Dez was just better. And she wasn't mean or cocky. The more she dominated me, the more playful she became. She has something of a nurturing quality. She went out of her way to make sure I enjoyed the session, and she even asked me to e-mail her when I got back to my hotel room so that she knew I made it there safe and sound.
If you get the chance to wrestle Dez, do it! Nothing I write here can do her justice. But suffice it to say, she is incredible.
The Darted Rhino
11/20/2021
Dude, you went against Sheena and Dez? Props.
Reply
LincolnKyle
11/21/2021
Haha Thank you! Apparently, I'm a glutton for punishment. I've also wrestled Veve Lane. Out of the three of them, Dez beat me the most decisively.
Granted, I have almost 100 lbs. on Veve. She beat me 5 submissions to 0. But I had her in danger, and a couple of submissions could have gone either way.
But I'll spare you the details because this is Dez's page.
Anonymous
09/24/2021
This is a little late as this site was down for a while but I felt bad not giving Dez a proper review. I just got into this back in May and had many women to pick from and I thought Dez would be a fit as I have seen her videos and thought she is perfect. Communication was on point and responded very quickly to set up the times of availability. When I got there she was beautiful looks better in real life than in the pictures she explained everything and told me what was going down. Soon as she took her leggings off she wasted no time making me tap she was super skilled and I was totally out of me league and even had to go a couple of rounds with Jennifer Thomas and even she was too good to beat me then they double-teamed me and I passed out and had to admit defeat after Jennifer left Dez to continue toying with me and crushing me. After the session was over she was sweet and nice definetly will session with her again.
ZMan
07/15/2021
It was pretty funny, at the end when I had to drive home I mentioned I'd thought I'd be more tired. Then I get home pass out on the couch and wake up 10 hours later still sleepy.
Dez recently had shoulder surgery so she was almost literally fighting with one arm tied behind her back and aside from a hold or two she probably would have had me otherwise in, I barely had room to breathe. Granted I talked too much which gave me a break or two. Was the most interesting birthday I've had probably ever. I'd never been properly introduced to tying people into knots on the ground and was learning quite a bit while losing air. I'm absolutely fascinated by how short one arm she still absolutely mopped the floor with me and kinda want to learn more myself.
Thanks again Dez, hope to catch you again and wish you a speedy recovery.
Edit: I also feel like I should mention what a great person she is. Very laid back about everything and eased me into my first session ever. Made me feel very comfortable about the entire thing.
Anonymous
06/12/2021
Hi all. I've been meaning to post this note for quite some time. My session with Dez was back in March of 21 and it is now June. Sorry.
Let me say from the get-go, Dezi was absolutely awesome!!
This note will be especially informative for those who have a very specific, long winded session description in mind. Point blank, I am obsessive to the brink of full fledged disorder, a trait of many geniuses. This is worth mentioning in order to make the case that my session description is long and intricate!! I just could never get it right. After modification upon modification upon modification, I abruptly made the difficult decision to never touch it again. It's not much different from this very note. I've been sitting here typing this goddamn thing for over an hour. So you had better read it!!
Some guys write down "scissors" or "beatdown" and send it off as their session description. My session description is long and intricate, so much that I could not expect her to become satisfactorily familiar with it without extra compensation. Even still, there are plenty of girls who seem willing to read my lengthy description, but have no idea what I want when I show up for the session. Moreover, there are girls who seemingly have taken BJJ or karate or whatever, for a few weeks and then write it down in her profile. These scenarios are so costly disappointing.
My session description entails many aspects of the session wrestling experience. It's all based upon role play whereby a super hot (like Dezi) sociopath with severe ass kicking skills (like Dezi) regularly seeks out and provokes innocent young men into a full fledged brawl. She uses her feminine wiles to lure her target into a private area (like a hotel room) for a pounding that he'll never forget and then follow it with some hardcore bullying.
To make the session experience as realistic as possible, I session exclusively with girls who have martial arts training. For me to have a good session experience, the girl must diligently read my session description (a job in itself) and must have a fair amount of martial arts training.
Dezi was absolutely perfect. When I arrived she met me in the lobby of the hotel. We immediately dove right into the role playing. She rocked a pleated mini skirt like you cannot believe. On the way upstairs some guy made a comment about her tattoo. He was totally trying to hit on her!! I felt like saying 'hey dude can't you see she's with me!' But I digress.
I always balked at the notion of a 'safe word.' I just assumed that I can always resist just enough to survive whatever the girl dishes out. Up until now, that has always been a rather easy task. Dezi handled my 165 lb frame like a pillow. I felt like my life was in her hands.
My only fear is that I don't nag Dezi to death about her returning to Pittsburgh!! But here I go again!! Dezi please come back to Pittsburgh!! We hardly get anyone good!!
Gentlemen, please feel free to ask me to elaborate on any aspect of my session.
Anonymous
06/15/2021
Specific details about the wrestling itself. I liked how she seductively whispered in my ear that "a girl is kicking your ass" while tying me up like a human pretzel. Also very effective smother technique. You'd think being pressed into her chest would be exhilarating, and it is until your fighting to breathe.
05/25/2021
This was my first ever session with any session girl that I have done so to be honest I was a bit nervous to even do this in the first place but I decide to test my feet and see what I was getting my self into so I arrived fairly early to the session just so I got there on time granted I was an 1 hour and 24 minutes away so I didn't want dez wait on me,.When I got in she was very sweet very nice and was very welcoming the way I started she asked me what I liked what I didn't like and how long the session would be she put on calling music and set out the mats instantly she starts slow and then really gave me a work out halfway through the session she told me Jennifer Thomas was also nearby I was so excited that she invited her over so they both can double-team me that was an experience all all Jen smother me put me in the headscissor and choked me out and I loved all then Jen had to leave and me and Dez finish the rest of the hour all in all I had a great time both girls were really respectful and I definitely will do this again. Both ladies were incredibly strong and had amazing bodies they even taunted me countless number of times. If you're looking for a while experience Dez is definitely the one to go for I love my first session and I will certainly must do it again
makemesubmit2u
05/03/2021
I've been hoping for a mind-blowing session since March 2019 when everything changed with the pandemic. I had the chance to meet this week with Dez while she was in the Bay area. She was super responsive and it was effortless to arrange the session. When she opened the door, she had a wonderful smile, a confident look and legs that went on for miles. The session began with her (and I) warming up. That is effectively the time when she schooled me in her amazing flow – one hold to another with transitions that were incredible. The warm-up was actually only a taste of what she could do – and it was exquisite. She was able to literally apply scissors that would stop me from inhaling (yes – they were that powerful). As she let me out of any hold, she had the next one already in mind and there was NOTHING I could do to stop her from getting the next submission. Not only did she execute the holds perfectly, but she also anticipated every counter and used her skill to remove the counters. It was pure helplessness. Yes – she IS THAT GOOD. As the session wound down, I shared with her that I couldn't believe that she maintained such mesmerizing eye contact. She had so much awareness of where her body was and what I was doing that she rarely looked away. It was magic. When I commented on how she could be so sweet and yet so evil – she reminded me that I if I loved what she was doing (which I did), it wasn't evil – it was exactly what I wanted. She was right.
Dez is really unique. If you read her reviews, you think they are too good to be true. They're not. I've wrestled with many of the women she's been compared to. She is better and more fun than any of them. If you have the chance, you will always regret not having a session with her. Book her. Now!
Poonslayer187
05/02/2021
Short Review: "Oh my God."
Long Review:
Oh. My. God. I just had my best L/C and one-sided wrestling session in a long time.
Dez Desire is Heaven on Earth. She is even more beautiful in person, and her personality is a beautiful ray of bubbly sunshine .
This Amazon Goddess loved to show off her brute strength and grappling skills. At 5'6, 170 pounds, I had never felt so weak, so light, so small and so utterly helpless.
Dez *IS* the real deal… her seemingly infinite strength, expert wrestling skills and endless energy are mind-blowing and I only wish I got air miles for all the time I spent lifted high off my feet in every imaginable way possible and then some more.
You know that feeling as a kid in Disneyland, late in the day with no lines, and you're lapping Space Mountain, Splash Mountain…
running back through empty corrals and then rinse/repeat? Well Dez is the Space Mountain of the session world, and you are the kid.
We started out with pleasant banter and height comparisons. Dez was 6'4 in her heels and I was eye level with her, you get the picture.
Before I knew it, I was lifted high me up in a front bear hug , straight legged and paraded over from the bed to the full length mirror.
It was like a fashion show catwalk CrossFit gym with me being the weight.
Then Dez put me down on the ground, threw me over her shoulder… I felt like she was a female version of Tarzan (Tarzana?) capturing her hostage/prisoner then parading back to the mirror to show you who the fuck was in control (hint: not me).
With me over her shoulder she stared doing deep squats. Her glutes and quads and calves and wow… every working muscle group were all super-PUMPED and glistening with sweat each rep.
After countless reps I started feeling dizzy and the motion sickness was kicking in. "Please stop the ride, I'd like to get off", but these pleas
We're met with sadistic laughter as the reps increased in speed and you got spun around harder.
I was then put in a front piggy ride, gripped like a Koala bear. Back to the mirror then she put her foot up on the chair and sat me atop her muscular femur like a kid sitting sideways on a seesaw up in the air.
Dez asked if I liked shoulder rides, and so she sat down on the bed and had me sit on her shoulders. Then she stood up, and up, and up….
Holy shit I was scared shitless riding her shoulders and being used for another set of squats. At one point I lost balance and she totally caught me as I started falling and reposition led me on her shoulders as casually as she would adjust a hiking backpack.
Dez was just warming up. I asked for some wrestling tips and lessons, being a complete noob. But the lessons dished out turned out to be lessons in Pain.
I don't know the wrestling moves so I'll make my own names. There was the crushed pretzel, the "oh fuck I'm gonna die". There was a bunch and each was more painful than the next.
The first scissor felt like my head was wrapped in a vise until i tapped. "That was 35%"
I tried again with the scissors and this time I lasted 50%. But wow I had never felt crushing pain like that before. I'm pretty sure I'd have broken ribs if I dare go past 75%. Not even the Wim Hof breathing technique for pain minimization could save me from the excruciating pain and probability of getting hurt.
In every hold, the harder I wiggled, the harder I got twisted and the harder it hurt. My spine was snap crackling and popping like a human Rice Krispie.
I was unable to escape any of Dez's
holds… it felt like I was going to die trying.
And I didn't want to die.
Thank you so much for the uplifting experience, Dez. You are the real deal. Hollywood should cast you as Leading Asskicker in a future blockbuster action movie.
Gentlemen, if she is on the same city, or state, or country, or on the same planet as you, you owe it to yourself to go experience her Power.
Anonymous
04/25/2021
I had a session with Dez in 4/23 and wow was it was one of the best session I've ever had along side with sheena. She did MMA submission moves on me and i quickly tapped. Her trash talking was phenomenal and she owned me. She then threw me over her shoulder like i was a sack of potatoes walked around with me . She threw me in a fireman's carry and then toreture rack me twice. If your ever in Vegas or she comes to your area treat her with the fullest respect and she will deliver. Thank you Dez for a wonderful session i will never forget it. Respectfully the handyman🙂
mcbbdboi6704
03/24/2021
I had a session with Dez yesterday and was so impressed by her sincerity and wrestling prowess that I felt compelled to write about my wonderful experience. First of all, she made scheduling the session so easy. I truly appreciated that since it has been a long time since my last session.
Secondly, she is gorgeous (even more so than her photos on Session Girls and those pics are amazing!) and very engaging. I was nervous about sessioning since it had been a long time, but she made me feel right at ease by giving me hugs and bantering with me before, during and after our wrestling. I later shared with her that she is the sweetest strong woman that I have ever had the pleasure to know.
I wrestled when I was in high school so I had some experience on the mats. That did not help me much. Dez is unbelievably strong, especially her legs, and she was amazingly quick to react to any move that I made. She was virtually impossible for me to takedown from a standing position due to her strength, quick reflexes and her lower center of gravity. I am about 3 inches taller and outweigh her by about 30 lbs, but that didn't help me a bit. I knew going into our session that if she got her legs into a scissor hold on me that I would be tapping out soon. She didn't disappoint in that regard. And, she let me off easy by not using her full strength when she got me into a jiu jitsu inspired scissor hold. The most painful hold she put me in was one where she wrapped her legs around my one arm and then used her arms to tie up and stretch out my other arm while lying perpendicular to my head. I am pretty sure that when she did that I felt a pop in my back. I will feel more of that pain tomorrow I am afraid. As we were wrapping up the session, Dez was kind enough to allow me pick my favorite holds which she then put me in as a parting gift.
As I told Dez, it is always disarming for me when I am supposed to take on an attractive woman in any competition especially one who is dressed to accentuate her beauty. That kind of sounds sexist which is probably not the best thing to say to a woman who can literally kick my ass. I enjoyed every minute of the beatdown I received. I remarked to Dez that I want to be in better shape the next time I session with her to give her more competition. I realized soon after saying this that she trains every day so she will only be stronger the next time I meet up with her on the mat.
In closing, I want to leave the reader of this review with the following take home message—if you are in Vegas and want an incredible session experience you need to contact Dez. She is the real deal and will leave you with a smile on your face after she demolishes you on the mat. I am looking forward to my next opportunity to session with this beautiful and athletic young lady.
Anonymous
02/27/2021
This isn't a session review; rather it's a review to praise Dez on her production skills. I ordered a custom boxing video, and to say that she met my expectations would be a stark understatement. She went above and beyond to satisfy my request. Based on the video she made, you would think it was made by a professional company.
You have got to order a custom video from her. It will be a great investment of your money. On top of that, I will also see if I can session with her if she ever visits D.C.
Mixedwrestling4real
10/30/2020
I recently had a session with Dez Desire when she was in the DC area! She was amazing! The pictures are nothing compared to seeing her in person she is a beauty!!! Ask very strong legs! I had a semi comp session and i can't count how many times i tapped. Highly recommended! Thanks again for an amazing session!
cursed2bsingle
07/03/2020
I went to Las Vegas and met Desi at a local and a very hard ring the Saturday of Labor Day weekend in 2018. My only session that I had in a ring. Very pretty, smart and strong. It was a really fun session. The only time I wrestled a lady outside of Metro Atlanta (which is home for me).
Anonymous
06/07/2020
I had a session with Dez 18 months ago and I thought that I would let people know what an absolute pleasure it is to session with her. First of all she is very easy to communicate with and the organising of a session is simple with Dez.
When Dez turned up at the hotel I was immediately impressed with her statuesque build and pretty face. She also has very good conversation skills and shows a genuine interest in you as a client. In terms of session type we agreed to do a competitive session where we both try and make the other person submit. I train bjj and weigh 185lbs and Dez brought it to me for sure. Right from the get go I could tell that Dez knows her stuff…she almost caught me in a straight ankle lock early on…so I had to respect her total game from then on. We went to and fro for the rest of the session which ended up with a couple of submissions the difference between us. Dez has ample skill, is functionally strong and has great defense. I have sessioned with quite a number of the girls who are regarded as being up there with the best in the game (Veve, Tia and Venom amongst them) and I have no hesitation in putting Dez up there amongst them.
Guys, do yourself a favor and book a session with Dez, I guarantee that you will enjoy it and unless you know your stuff you will be defeated…of that there is little doubt.
JP
03/20/2020
I met Dez for a session in Cologne on the 10th of march.
Based on all the rave reviews of her and the fact that she lives so far away, I decided to go for a 3 hour session. And let me start off by saying that it still was too short!
I like to keep the form of my sessions very simple. Just wrestling with no intricate scenarios or too many requests. That way the session is like an improvisation, where the result is shaped by the personality of both participants and the mood of the day.
By doing so I was able to meet a Dez who isn't only a terrific wrestler, but an all around cool person as well. With a vibrant personality and a lust for life who is interesting to talk to and fun to be around.
I got to know her as part one of the guys, part refined lady and part certified badass. A great combination in my book!
As we wrestled, she primarily switched between the roles of tormentor and teacher. Torturing and coaching in equal measure, she showed me how to do some offensive as well as defensive moves. I always enjoy learning some new things and this might prove useful in my next sessions!
Speaking about moves, they say that variety is the spice of life and Dez definitely proves this with her vast arsenal of holds. She's like a wrestling encyclopedia and likes to show off a bit by making a conscious effort to put you in as many different holds as possible.
She has a fluid style, which she herself describes as being like water. But to me, she felt more like quicksand. As the more I struggled and moved around, the deeper in trouble I got.
So to summarize this review: great wrestler, great person, great session!
I only have one major gripe with her: She lives too damn far away!
I had a lot of fun and and I never knew if there was a laugh or a tap coming up next.
If you're considering to meet Dez, please do. I guarantee that you won't be disappointed!
Strongsoul93
03/09/2020
I had a session with dez yesterday evening in Cologne and I LOVED!!! It :))). I wanted the session to be a roleplay. The scenario included her putting me in my place for treating her little sister poorly. Her acting was so convincing that I could really feel her anger. I could tell that she prepared before the session to deliver such a great performance which just shows how important it is for her to fullfill ones wishes. While kicking my ass with slaps, punches and chokeholds, she looked after me, respected my boundaries, and she made sure that she didn´t inflict too much damage on me.
At the end of the session, she showed her soft and caring side, which I requested her to do. Dez was such an angel, she caressed my face, hugged me and told me that everything was going to be fine. The pain from the ass-kicking and humiliation immediately went by and I just felt safe and protected :).
After that, I could leave with a good feeling. I still feel the warmth of her goodbye hugs :)). All in all, it was an unforgettable session full of pain, joy and fullfilled desires ;). It absolutely BLEW MY MIND :D. I cannot recommend her enough.
Dez, it hurt sooo good! 🙂 you are a very skilled fighter, actor and a very warm and nice woman at the same time. I wish you all the best for your future and I definitely want to session with you again some time :).
RNC
03/05/2020
I had a 2-hour session with Dez on her March 2020 London tour. Since I stated session wrestling (8 years ago), I've been hoping to find someone like Dez. She is the perfect session wrestler. She has everything.
Dez is the most gorgeous woman I have ever seen. I can't get over how lucky I am to be able to wrestle with someone that is so beautiful. There is no-one on the planet that I would prefer to spend time rolling around with, from a looks perspective (or from any other perspective)!
She has a really sweet personality off the mats. She is very well mannered / polite. She makes a real effort to thank people that help her, e.g. I saw her thanking Pippa for the invite to her Submission Room show. Dez made it clear that she appreciated Pippa's invitation. She is a lovely person to be around. She listens when talking. She cares about the person she is talking to. She remembers things from earlier in the conversation (she is not just pretending to listen!). She said that she loves meeting new people – and this is clear to me, having met her.
I didn't know fully what to expect on the mats. I was 100% sure that she would destroy me given her background in MMA & Jiu-Jitsu and her record against other top session wrestlers – but I didn't know how she would feel relative to the other top session wrestlers that I've faced. She feels as good as any of them. She is very powerful and skilled. There are some very interesting potential match-ups ahead for Dez in the session wrestling world. She is right up there with the likes of Sheena, Diana, VeVe Lane, etc. I genuinely don't know how these matches would go. But Dez is right up there with the very best. There's no doubt about it.
Another great thing about Dez is that she can roleplay and trash-talk better than anyone. This might be my favourite thing about her – where she would tell me what I wimp I was in a calm, believable, direct way while smiling and putting me in whatever submission hold she felt like. She is a complete natural at this. She brings her personality to the session. I didn't ask her to do this but she checked if I was ticklish (by tickling me). I am ticklish. She then got me into positions where I was fully restrained (couldn't move) and tickled the hell out of me – forcing me to say things, forcing me to repeat things after her, etc. It was the most fun I've had in a session in a long time (or ever actually).
Dez is super fun, super hot, super skilled – honestly, the best session experience that anyone could ever want. It's hard to justify booking anyone else knowing that Dez is out there. I hope she comes back to London again. If not, I will have to make the trip to Vegas.
Thank you so much Dez!
bizclass48
02/22/2020
She's simply great, there's nothing she doesn't offer that you could want. She'll act, pose, lift (even guys over 200 pounds), punch, kick, toss, spin, stomp, pin, sit, sleeper, triangle, smother, scissor with legs only a bit less unyielding than your standard issue crowbar. I'm pretty sure she'll sing too if I had asked for that, maybe next time. If you find yourself within 50 miles book her, unless you have some aversion to sensational gorgeous women.
Anonymous
02/12/2020
Sessioned with Dezi in Las Vegas inside a real wrestling ring. She is the real deal, the complete package. She is athletic, attractive, attentive and amazing. She put me at ease immediately, greeting me with a warm hug gently massaging my shoulders. We chatted, which is theraputic opening up about something I keep hidden and private.
I wanted a session which incorporated learning inside pro wrestling combined of course with role playing, physicality safely, sensuality and most important just plain fun. She expertly "showed me the ropes", stretched me out and trash talked throughout. I had a few scripted stories beforehand to get the most out of the session. Not only did she play them out to a tee, she went above and beyond my silly scenarios. She is a very good actress.
Thank you Dezi for an hour that fulfilled my "Desire". You are a strong, sexy, superior athlete. More important, I can tell you are a warm person as well.
SessionMan
02/05/2020
Met Dez for a 3 hour gi/no-gi comp/semi-comp grappling session at the dojo. Mr. Judo vs. Ms. Jiu Jitsu.
Where to begin on this woman? So cool and collected and easy going. Super nice, just a sweetie. And, a killer.
On to grappling – her domain. From the moment we engaged, I felt instantly overpowered and overmatched. Way. Dez' grips and motions were swift, purposeful, and powerful. Against top session girls, I have session grappling experience by the dozens. I do pretty well. Never before, though, have I been so quickly and convincingly put on the receiving end. Surprise! I had a tigress by the tail. Or, I should say, she had me.
Visually designed for the catwalk, Dez' sleek, svelte, and athletic 5'10" frame, is, perhaps, equally or even better-suited for the mats.
Dez' Speed, strength, technique, and conditioning were way beyond my ability to defend. Period.
I had practically no effective rebuttal to almost every move, hold, or submission attempt on her part. And, there were many. A bow and arrow out of nowhere(!), heel hooks, ankle busters, arm triangle and d'arce chokes, belly-down armbars…..you name it. She even slapped a twister on me! Damn!
And, whenever I briefly managed to gain an advantage, Dez was quick to put out my fire with the kind of grit and moxie that only come from a woman passionate enough about her craft to be an MMA fighter – and a great one, at that. Goes without saying: Still undefeated! And, still a sweetie!
If you are down for the ultimate roll and/or think you have grappled the best – whoever that might be – you need to book with Dez. Bring everything you've got, and be sure to check your ego at the door, boys.
Looking so forward to a rematch, Dez. This time, though, with knowledge aforethought, that I won't have a prayer. That's OK. It is what it is. And, it was most surely a blast! Thank you, Dez!
Funatthe909
01/31/2020
Just finished first Session with Dez and like other reviewers said just Wow !! First off , pictures do not do here justice. Shoot the photographer. (Except the selfie of course) Great grappling skills with just the best personality your ever will find. Getting my ass kicked was never so much fun. It was all I could do to slow her down. Already working on setting up next session. Do not miss out.
Anonymous
01/30/2020
Had a lift and carry session with dez and all I can say is wow.. she is very pretty super sweet tall and athletic… she carried me in ways i didn't even think were possible my 165lbs was nothing for her carried me around with ease.. piggyback, firemans, cradle Carrys, should rides and almost every lift she did with me she would squat me as well .. even got bodyslamed and got a piledriver..and she even did a crotch lift on me I was impressed on her strength she woman handled me with ease..she is the lift and carry queen.. I am definitely gonna have another session soon with her.. I recommend yall do the same you wont be disappointed
montana16
01/18/2020
AWESOME session i had with Dez in LV. She is very beautiful, fantastic personality, tall, long legs, fantastic body, fit, smart, witty, dominant and very into the role that was discussed. I wish i could have tried out some of her fighting skills, but i'm way out of her league and would get whupped any way she chose.
SO prompt to answer emails, inquisitive, really wants to know what you're looking for and she does a super job of providing what you want. SO much fun and she is just so memorable.
Cannot wait to see her again. She is a total joy.
Very highly recommended, beauty, power and first class!!!
thanks so much Dez,
paul
Ldbkbrotha
01/02/2020This is probably the best session I ever had. Dez is not only drop dead gorgeous but she is really strong and know the holds professional wrestlers do. I had the opportunity to session with her on new year eve and it was awesome. What a way to end the year being scissored and lifted by this amazing woman and I'm really looking forward to our next session. JP😎
Randy
12/17/2019
I've had a lot of great sessions with awesome women I met through this site & I must admit after 1 session Dezzy moved herself high up my list due to her unique combination of legit skills, a beautiful face and a FANTASTIC body with good size & athleticism to boot. I'm a very big guy with ok athleticism and strength myself and even if I'm feeling submissive (which is rare) most women wear themselves out just trying to get me into holds, let alone having the energy/strength to squeeze out a submission.
This was not the case with Dezzy. We only did fantasy semi-comp due to her having a minor injury to her shoulder but we still went at it pretty good & she had no issues wrestling someone my size & locking in solid holds. We were just having fun & not keeping score but I definitely tapped a few times over the course of an hour.
I was excited before hand to see what type of arsenal someone like Dezzy had & she didn't disappoint! I sent her a pretty thorough email ahead of time & she took the time to ensure everything I asked for was included in the session! During the match I could tell Dezzy really enjoys sessions & wrestling in general which is key for me personally. There was no going through the motions, she was completely dialed into the session exactly how I laid it out from the second we started which was a really big plus!
Dezzy used a variety of playful pro and real submission moves exactly like I requested. Her creativity & experience on the mats also allowed her to come up with a few holds I hadn't even thought of but thoroughly enjoyed! So much so that at certain points it almost felt like she was reading my mind.
Another thing that makes Dezzy so rare is that she is by far the TOUGHEST woman I've ever wrestled. As I said we were just having fun but even with a bad shoulder at one point she let me have a good position & made it a point to let me know she was disappointed I wasn't putting all of my weight on her to gain an advantage. The term gets overused these days but this woman's definitely a SAVAGE!
Not only is she an animal on the mat, she's also drop dead gorgeous & a total sweetheart! From our 1st email through the entire match itself Dez had a very engaging, bubbly personality and infectiously beautiful smile. If I didn't actually wrestle her myself there's no way I'd think someone so down to earth and easy going could also be such a ferocious opponent.
The only thing that disappointed me about my session with Dezzy is that I only booked her for an hour! I regretted it so much that I started planning a trip to Vegas for a spring rematch 2 days after our session. I learned my lesson & will be sure to request at least 2 hours moving forward! In closing whether you're passionate about mixed wrestling like me, just a curious beginner or some where in between there's no way you can go wrong setting up a session with Dez!
DaveyD
12/15/2019
Just had a session with Dez in Philadelphia and it was quite possibly the best session I ever had. Her communication skills are fantastic, no hassles at all in setting up the session. Dez is absolutely stunning in person with a very friendly and sweet demeanor that she kept up even when she was working me over. I lost track of the amount of holds Dez put me in and made me tap to. She choked me out and stretched me in ways I didn't know existed, all with a sweet smile on her face.
If you're in Vegas or Dez travels to your town, put her at the top of your list. Highest possible recommendation!
pecunia
12/10/2019
What can be said about Dez? She is very attractive, fit, powerful and skilled. She doesn't quit! A delight to spend time with and a definite keeper worth visiting Las Vegas to wrestle!!! I am a big guy and she handled me with ease. Looking forward to the next time!!!
Jacobhello
12/06/2019
Dez was remarkable. Super easy to setup a session and kept me up to date on all travel. She was very strong and took me down with relative ease. She's also very informative about holds, chokes and has other good info. Just chatting with her was awesome could spend a day just listening to her. If you want your body to experience some pain Dez is the way to go.
flexing_danny_deleted
09/09/2019
Dez is and was by far my favorite shoot. She is incredibly nice and super athletic. We boxed and wrestled. Dez in a very skilled striker and no problem exchanging blows and eat body punches. She's an even better grappler. At one point she even knocked me out. I recommend her to anyone who wants a great session. Can wait to do it again
Anonymous
08/01/2019
I have been doing sessions for over 20 years. Dez is by far the best! She is my "dream girl"!
She was punctual and polite.
Dez can be as docile as a lamb or as fierce as an ox. She is tall and has model-looks…just a natural beauty and genuine. Let me reiterate, I have been doing sessions since I was in my late teens, and she is my favorite. Dez will put you at ease, or put you to sleep with her holds, it's up to you and you won't be disappointed either way!
Anonymous
07/15/2019
I saw Desi for a mostly lift and carry session sprinkled in with some wrestling and must say it was a total load of fun!! She's Beautiful, Tall, Sweet, and very Strong, Athletic, and Fit!! She was very nice and accommodating and seemed to be able to lift and carry my 165 lbs very easily and tirelessly!
She even was bold enough to suggest carrying me in the hallway and back!! But she didn't just carry me she ran!!! 🙂 When it came to wrestling it was very evident she could do anything she wanted to me, but fortunately she was very sweet and kind and respected my limits. Had a great time and great conversation with her and she's definitely worth seeing!!
larry
04/26/2019
I love Dez! Had a session with her recently. She is the perfect session wrestler! Beautiful, sexy, strong as an ox and kicked my butt easily. I'm 6'0 195# and I couldn't keep her down. Her legs are like marble and her back is super strong. I loved everything about our session. Definitely will see her again!
Anonymous
01/23/2019
Lift and Carry fans there is new L&C queen! I agree with all the other reviewers if you get a chance to session with her – grab it – you wont regret it. I recently had a session with Dez and she was *AMAZING*. It was so good that I had to turn around and have a second session. I have had several sessions over the years with some of the best names in the business and Dez is by far the best of them. I session mostly with athletic girl next door types and not body builder physiques. Not only is Dez gorgeous, she has a great personality and is a totally genuine person. Not a clock watcher – she will make sure that you get your L&C fix and go back happy!. We did all sorts of lifts – Shoulder, Fireman, Cradle, Upside Down and she had no problems handling my 180lbs. In our second session she carried me almost for the entire hour my feet barely touched the ground. Only reason I got down was because I was tired – otherwise we kept transitioning from one lift to another. And most of this was with her in 3″ heels! She even did squats with me wearing heels – and not just those fake squats – she went below parallel and easily – no strain!. All I can say is wow!!!
timhoo
09/22/2018
My session with Dez took place at a hotel very close to Seatac Airport. I very much enjoyed my time with this poised and charming lady. She offered up a wide range of holds, but always took care to make sure that I would not leave with any sort of injury. Her attitude was upbeat and I found her personality to be both friendly and outgoing. I have no hesitation in recommending her to anyone seeking an exceptional experience with a very attractive female athlete.
ScottishSessioner
09/20/2018
Had a great session with Dez recently. Wrestled for a good, competitive hour and Dez is a pleasure to talk to. Will make you feel at ease and comfortable in her company. One of my best sessions so far, very highly recommended.
04/15/2018
I sessioned with Dezy in Dallas this weekend and all I can say is wow. When you first meet her, you'll think she's too sweet to have that dominant side. Don't let her gorgeous looks or beautiful smile fool you – she's the real deal. Dezy is probably the most skilled wrestler I've had the pleasure of meeting. She controlled me the entire match and probably made me tap at least 50 times. I had so much fun that I actually scheduled another session with her the next day (the first time I've ever done that!). She's a blast to hang out with even while she's dominating you. She's very respectful of limits, but she can make you beg if you ask her. She can use BJJ holds or the traditional fantasy holds; either way you'll be tapping a lot. I had a blast and can't wait to see her again!
03/30/2018
I have been sessioning for about 10 years and hands down Dezy was by far my favorite session ever! This girl is PERFECT from start to finish. Quick correspondence and polite emails to set up the session and when she walked through the door, WOW, I was taken aback by her AMAZING, model good looks. This girl is stunning! But don't underestimate her wrestling ability because this knock-out can wrestle! She is a competitor and strong athlete and had me easily tapping from her arsenal of pro holds. Trust me, I can wrestle and usually win but was no match for Dezy! Rear naked chokes, triangles, grapevines, scissors, etc I was beaten and exhausted. When she caught me in a tight headlock I told her it was more like a "heaven-lock" because although it was painful, I felt like I was in heaven. Dezy is a beautiful person and has an infectious personality. She will no doubt live up to her dream and become a nationally know professional wrestler so trust me, set up a session with her while you still can. She is truly one of Gods gifts and my only regret is that I don't live closer to her so that I may she her beautiful face more often 🙂
03/27/2018
Dezy is my new favorite session wrestler. She has an athletic contender attitude and doesn't quit. She's smart and a skilled martial artist who can defeat men who are bigger or stronger than she is. She completely put me in my place. She's also drop dead gorgeous, which isn't fair because it will make you weak in the knees!
12/07/2017
Just had my first session ever after watching mixed wrestling videos forever it seems. Finally, a girl who came to my city! And what a girl! Super sweet personality , as beautiful as you can see in her pics, and tall! I am 6'2, and the tall ones make my temperature rise. She had a place with a real pro wrestling ring and I soon found out that she is a bonafide pro wrestler as well as a real MMA fighter. She just got done whooping on some other poor girl in a sanctioned mma fight 3 days before she saw me! Needless to say, my nervousness at going to my very first session ever just tripled after she told me about her pro wrestling background and showed me her fight video on her phone! A practioner of bjj as well, and oh my lord, it showed when we started to scrap. I asked to do some kickboxing first and as it was our first time together, we were both hesitant to land anything hard, so we turned it quickly into a semi comp mma fight, and quickly went to the ground to submit or be submitted! Wirey and as strong as they come, I soon realized that being in the situation was a lot tougher than I thought. If your cardio is not good, you will quickly be worn down by all the exertions of just trying to avoid her submission holds. My cardio, alas, is horrible at this point. I outweighed her by at least 60 pounds but it didn't matter. That was something I always wondered about. Could someone much lighter truly have their way with you on the mat? The harsh reality was humbling but eroticly exhillerating as well! I finally found out first hand, just how strong a woman's legs can be! I think she really enjoys tangling with bigger guys in a competitive manner which is what she gave. There were at least 6 different holds she put on me that progressively got stronger and to the point of losing my ego and tap tap tapping. And as requested, when I tapped, she would let up a smidge just to let the cobwebs out of my brain, and then push it down again, making me tappity tap tap again and again. Gees, I could write a book as I just got home from the session and feel so great! I even have a couple marks on my face from the sparring. But whatever your Desire is, I think this woman can fulfill it in spades! There is a God! 🙂
10/25/2017
Describing Desi as absolutely incredible is an understatement. She is a total package of charm, beauty, athleticism, and talent. As far as skill, I imagined she would be tough, but she completely exceeded my expectations and had me tapping-out often (and I humbly consider myself above average in grappling). I can't recommend her enough and hope to meet again.
">