BrandNewMuscle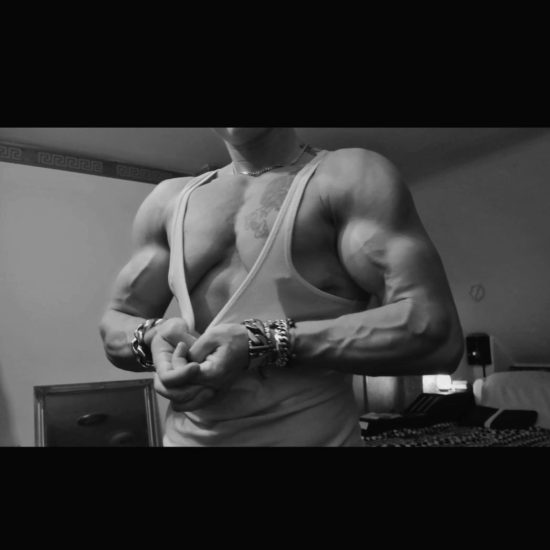 Contact
Location:&nbspGermany , OTHER, Duesseldorf
Email: [email protected]
Last Activity: 09/12/2023
Stats
Height: 5'10" - 178 cm
Weight: 180 lbs - 81.6 kg
Physique: Bodybuilder
Years Of Experience: 5-15 years plus
About
Just write me an email when you are interested in a session.
I am located in Germany NRW near Düsseldorf and you can visit me here for sessions or I can come to your place/ hotel.
I do Bodybuilding since 2009 and sessions since 2016.
Services Offered
Private Webcam / Skype / Video Chat
Phone Chat
Other Webcam Shows
Competitive Wrestling
Semi-Competitive Wrestling
Fantasy Wrestling
Submission Wrestling
Pin Wrestling
Fantasy Boxing
Fantasy Kickboxing
Fantasy Catfighting
Scissoring
Custom Videos
Feats of Strength
Lift and Carry
Belly PunchingIn-Gym
Training
Others: Please email request
Travel
| | | | | |
| --- | --- | --- | --- | --- |
| Date Begins | Date Ends | City | Area | Country |
| 10/04/2023 | 10/05/2023 | Munich | OTHER | Germany |
My Gallery
Events
Reviews
Old Reviews
D-day
09/23/2021
Für gewöhnlich schreibe ich keine reviews, lese sie nur eigennützig aber diesmal musste ich etwas schreiben: hatte jetzt meine erste session mit ihr…sie ist eine granate!! Groß, unglaublich muskulös (auch stark!), sehr freundlich, und, und, und. So stellt man(n) sich eine session, wirklich keine wünsche wurden offen gelassen und mit der zeit war sie auch ziemlich entspannt man fühlte keineswegs zeitdruck oder ähnliches. Von mir ein ganz dicker daumen aufwärts und ich freue mich auf das nächste mal!
Tiberius
06/28/2021
Friendly, tall, strong, young, muscular girl with a hard body and very skilled on the mat.
Judokahenk
05/20/2019
Habe sie mal getroffen bei ein event in Troisdorf , sie hat dort gute kampfen gezeigt , leider hatte ich dort nicht die moglichkeit fur ein mixed kampf mit ihr , ich hoffe sie schnell auch mal zu treffen fur ein kampf session.
Anonymous
02/02/2019
Hatte zuletzt meine zweite Session mit ihr.
Über diesen Körper und vor allem diesen Bizeps brauchen wir nicht reden , der ist mega!
Sie geht auf nahezu alle Wünsche ein und bleibt dabei steht's professionell.
Sie antwortet immer , auch wenn die fragen die man so vllt etwas unangenehm oder persönlich sind.
Kurz gesagt , es war perfekt. Ich freue mich sie schon bald zu treffen und gegen sie anzutreten
Ein supernettes Mädel mit nem hammer Body! Zuverlässig, preislich echt fair und wirklich cool drauf. Etwas schwer zu kriegen da sie immer Recht viel um die ohren hat. Aber trotzdem ihr geld wert!
Mega Bizeps!!!
AndyM
02/01/2019
Da kann ich nur zustimmen – über die negativen Berichte der letzten Zeit wundere ich mich sehr. Meine Erfahrungen sind rundum positiv, sowohl was die Persönlichkeit, die Professionalität als auch die Zuverlässigkeit angeht.
Und ja – der Bizeps ist ein Traum 🙂
Dohdoh
01/25/2019
SCAM
Ordered and paid much Money for a custom clip.
After weeks of excuses for Delays , i Insisted on my Money back.
Since then, no answers!
Do not Trust this Person.
Seemann nice in the beginning, but is a scam!
Anonymous
02/01/2019
Hello Dohdoh,
You know better, who is lying.
Its very sad to read such a review.
Jonathan
10/18/2018
Be careful!
Another one of these criminals who takes your money and vanishes.
AndyM
11/28/2018
Wow – I'm pretty surprised to hear that. I've had various wrestling sessions with Brenda and I can only stress that she has always been absolutely correct and professional. Can you elaborate what happened to you? Right now the post is kind of short and not very specific.
Thanks, Andy
ulli
12/13/2018
I´can´t believe it. I also had a session brenda a few years ago. I meet here in a private studio. I didn´t had any problems. She´s a nice and friendly fighter. Last year I meet here again. She was injured so she couldn´t fought. but she was invited and she came just to watch the fights.
AndyM
09/21/2018
Over the course of the last years I had several competitive wrestling matches with Brenda and must say, she's getting better and stronger every time. When we met 2 weeks ago, I was stunned by her lean, totally muscled yet super feminine frame. Her upper body especially shoulders and biceps have always been impressive but over the last months she has also added muscle to her thighs and her abs are an awesome sight, not only when she's on top of you.
But beyond her impressive physique which she enjoys showing, she also knows how to handle a guy on the mat. Her grip is firm and once she's on top of you there's hardly a way out. Once she has you on your back, she will work her way up, sit on your chest and squeeze your head tightly between her thighs – and you will enjoy every minute of it.
Off the mat, Brenda is a beautiful, sweet and charming young lady and always up for a chat. A total recommendation for anyone looking for a real girl that enjoys kicking ass 😉
03/24/2018
I asked BrandNewMuscle for a custom video.
As you all know some people are so awkward you can barely watch.
BrandNewMuscle is so good she makes you regret you're not there with her. She was born for this!
03/18/2018
Brenda is a very strong, young girl. She can easily squeeze you and is open to new ideas.
03/08/2016
She is a very nice and sympathetic wrestler. 🙂 Although she does it only by three quarters of the year, she understands her craft, she is a neatly under pressure and is also good on a wish. An enrichment. B)
">