The Queen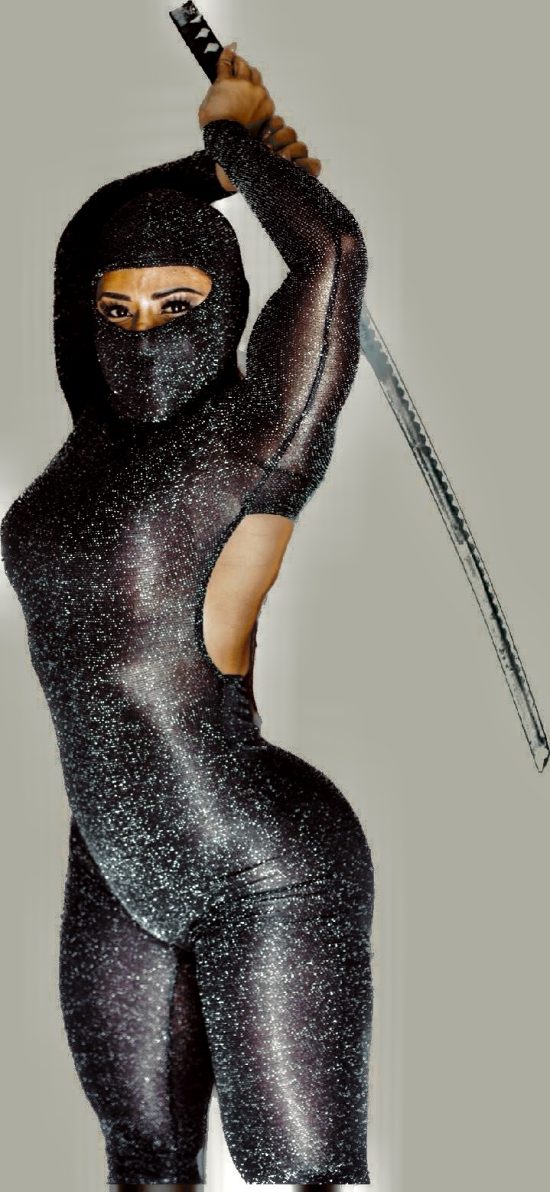 Contact
Location:&nbspD , OTHER, The Royal Imperial Castle
Email: [email protected]
Last Activity: 03/31/2023
Stats
Height: 5'1" - 154 cm
Weight: 160 lbs - 72.6 kg
Physique: Bodybuilder

Tip Me
About
I am currently preparing to tour across Europe and the Middle East in 2023 where I will bestow on you the privelege of experiencing my superior muscle and supreme dominance over your every faculty.
I am sure you are wondering what meeting Royalty would be like…
I will shed some light …
I will be dressed in the most glamorous and ravishing attire. Rest assured I will take your breath away when you behold my beauty, my physique and of course you will experience my super human strength and unquestionable power. My level of skill and proficiency in several sports has prepared me to be a force to be reckoned with. You will both fear and enjoy being crushed by my powerful thighs. My arms around your neck will make you wonder what you got yourself into and I am sure you will gasp as I lift you off your feet or trample you with mine.
I will show you everything I can do with every part of my body … you will crumble before me and worship every inch of me … willingly or I will  have to train you as I flex and spank you.
I will mesmerise you with a performance that you will not be able to stop thinking about as I display my body and all of my talents.
Can you tell that I am dominant? Is it obvious that I will enjoy playing with you as I do as I please? Role playing or trapping your face as you tap for mercy sounds like fun doesn't it? I enjoy fantasy and light wrestling sessions where you are at my mercy and I make you beg. Perhaps I will tease and taunt you, maybe I will be mean and humiliate you thoroughly… or better yet, I will deprive you of all that you desire. You should come to me… you know you want to…
Height 5ft 1 inch/ 155cm
Weight 160lb/ 72.6kg
Several piercings
Several tattoos
Dark long hair
Dark eyes
Tanned
Offseason/ Thick, toned, curvaceous, bodybuilder
Trained in: Track and field; martial arts; gymnastics; bodybuilding; wrestling
Profession: Personal Trainer, Massage and Recovery therapist, Counsellor, Event promoter, Model
Travel Requests: If you would like me to travel to see you, you will be required to cover all costs involved (airfare, ground transportation, hotel, gym fees etc). I am traveling extensively, if you do not see me advertising for certain dates or places, then I have no plans to visit. You can write and request that I come to your city. If I get a minimum of 5 requests I will try my best to visit as soon as possible.
How to meet me: E-mail is the best form of communication. Please put your CITY as the subject line of the email. Let me know the details you think are necessary such as: name, age, weight, height, session preferences, your experience in sports or your background in wrestling/ boxing/ mma etc, do you have any injuries or conditions I should be aware of, special requests and any questions you may have as well as preferred date, time and length of session.
My time is valuable so I will enforce a 3 email rule. After which I will simply stop responding unless a deposit is sent via paypal to schedule a session with me.
I look forward to meeting all of my humble servants and I assure you that our time together will be unforgettable… This is QUEENDOM at its finest.
I DO NOT OFFER SEXUAL SERVICES
Services Offered
Private Webcam / Skype / Video Chat
Phone Chat
Other Webcam Shows
Fantasy Wrestling
Fantasy Boxing
Fantasy Kickboxing
Fantasy Catfighting
Female vs Female
Tickle Wrestling
Scissoring
Custom Videos
Feats of Strength
Lift and Carry
Posing / Modeling
Belly PunchingIn-Gym
Training
Bondage Wrestling
Others: Please email request
Dominatrix Services
Age Play
Bondage
Breath Play
CBT
Chastity Control
Corporal Punishment
Crossdressing
Face Sitting
Financial Domination
Foot Fetish
Hosiery
Humiliation
Latex/Leather/PVC
Role Play
Sensory Deprivation
Smoking
Spanking
Tickling
Trampling
Virtual Sessions
Water sports
Wax Play
Whipping
Others: Please email request
Travel
| | | | | |
| --- | --- | --- | --- | --- |
| Date Begins | Date Ends | City | Area | Country |
| 04/10/2023 | 04/12/2023 | London | OTHER | United Kingdom |
| 04/12/2023 | 04/16/2023 | Koln | OTHER | Germany |
| 04/16/2023 | 04/18/2023 | Frankfurt | OTHER | Germany |
| 04/18/2023 | 04/20/2023 | Stuttgart | OTHER | Germany |
| 04/20/2023 | 04/22/2023 | Munich | OTHER | Germany |
| 04/22/2023 | 04/23/2023 | Nuremberg | OTHER | Germany |
| 04/23/2023 | 04/24/2023 | Dresden | OTHER | Germany |
| 04/24/2023 | 04/26/2023 | Leipzig | OTHER | Germany |
| 04/26/2023 | 04/27/2023 | Berlin | OTHER | Germany |
| 04/27/2023 | 04/29/2023 | Hanover | OTHER | Germany |
| 04/29/2023 | 05/01/2023 | Hamburg | OTHER | Germany |
| 05/01/2023 | 05/02/2023 | Bremen | OTHER | Germany |
| 05/02/2023 | 05/03/2023 | Dortmund | OTHER | Germany |
| 05/03/2023 | 05/04/2023 | Essen | OTHER | Germany |
| 05/04/2023 | 05/05/2023 | Dusseldorf | OTHER | Germany |
| 05/05/2023 | 05/06/2023 | Amsterdam | OTHER | Netherlands |
My Gallery
Events
04/10/2023 London/ Germany/ Amsterdam

The Royal Spring Tour

The Queen of Muscle will be touring the great city London, all of splendid Germany and the fun city of Amsterdam this spring
Her Royal Highness invites all of her humble servants to participate in this majestic event.
The Queen's royal muscles and super human strength will be on full display for individual wrestling sessions.
Her Royal Majesty would also grant the honor of posing for photoshoots and videoshoots for those skilled in this artform of capturaing her splendid beauty.
Applications for participants in video projects will also be obliged since your Queen does not want anyone to feel neglected.
Prepare yourselves for the coming of the Queen of Muscles …
Reviews