TerraMizu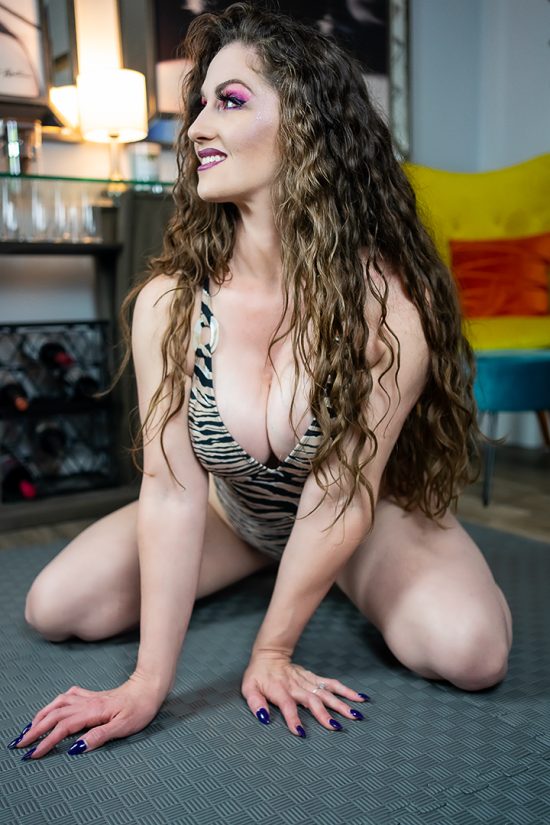 Contact
Location:&nbspUnited States , Florida, Tampa
Email: [email protected]
Last Activity: 09/14/2023
Stats
Height: 5'6" - 168 cm
Weight: 145 lbs - 65.8 kg
Physique: Athletic
Years Of Experience: 5-15 years plus
About
DO NOT CONTACT IF UNDER 18! I WILL BE CHECKING IDS!!!
Hey everyone! Terra here 🙂 Read all the things. Will save you (and me) time 😀

I'm a Fetish model, producer and session provider. I'm easy going and easily entertained. I love to laugh and have positive energy with those around me. I'm based in Clearwater FL so I'm within a 30min drive to St Petersburg & Tampa as well. at home, I prefer outcall sessions because I don't have a space to host for free, but do have access to a local in-home wrestling studio/dungeon for an additional cost. When I'm on the road, I provide the location at no expense to you.
Here's some other info you need to know about me:
REGARDING WRESTLING SESSIONS – I have 4 herniated discs in my cervical spine that has me retired from lift/carry and any competitive type sessions. ALSO – I had a stress fracture in my left femoral neck (area that connects the femur to the pelvic bone). It's technically healed, but I still experience pain when flexing my leg closer to my chest (oh the joys of getting old and not recovering at 100%). I can still do fantasy wrestling where I perform the holds and no real push-back from the client. If you wrestle back aggressively like you're trying to prove something, I'll tap immediately. The cost of a session does not cover the cost of my medical bills. With that said consider me a light/easy fantasy session. Pair me with one of my tag partners and I'll be your warm-up/cool-down session 🙂
Besides wrestling sessions, I also offer foot worship/domination, tickling (lee & ler), clothed fs/smothers, clothed bb/cbt, wedgies (giving), spanking (giving) & more! Feel free to reach out if there is a fetish I did not mention to see if I am a good fit for you. References preferred but not required.
REGARDING MY OTHER LIMITS: I've not made myself clear enough in my profile, so here's yer sign: NO SEXUAL ACTIVITY! NO NO NO. I'm not knocking providers who offer things of that nature, it is not for me. This is not a hint/wink/nudge thing. I literally do not offer it. It's a hard limit. To be specific, NO HJ, BJ, FJ, kissing, sensual touching, penetration in any hole, solo activity, assisted activity, or release of any kind. NO. Save yourself for when we part ways, or find someone that will offer these things to you. I am not the one. ALSO: No massages, no body worship (biceps, legs and feet are the exception), no toilet fetish, no ABDL, no crushing living things, NO MINORS, no roles implicating family or age play (no mom, sister, aunt, grandma, babysitter, teacher, school bully, schoolgirl, princess, etc). Roles I can portray if not just being Terra is hero, villain, boss, employee, co-worker, neighbor, bill collector, queen, etc. I will add more to this.
IF YOU'RE INQUIRING ABOUT A SESSION: The things I need to see in the email to move quickly with your booking are: Name, copy of ID (face/full name/birthdate showing – all other info can be omitted at your discretion), city/state and type of session. I can follow up with all the details of what I'm willing to indulge in, as well as availability and payment info. If you don't provide this info, we're likely to play a game of back-and-forth which might leave you without a session because this is all first-come, first-serve. And after so many emails (likely more than 10), if you can't get your point across, I'll likely no longer show interest in engaging.
IF YOU'VE ALREADY PLACED YOUR DEPOSIT: Firstly, thank you <3 you've shown commitment and I greatly appreciate that. You're now prioritized over the inquiries (or ones that waited to book), so don't hesitate to reach out if you have other questions. You will receive an email for further instruction prior to the session date, roughly 1-2 weeks before the tour begins. I advise you pin that email, because I will expect instructions to be followed (call time, parking situation, hygiene expectations, etc). Your session date/time will be fixed to my schedule that will likely not able to be adjusted. Deposits are non-refundable/non-transferrable to another tour (unless I cancel on my end, then you'll receive a refund), however, if I'm able to adjust a time/city on the same tour to keep your session, I'll do my best to make it work. Otherwise, from the date of booking to the date of cancellation, mind you I will have turned down many other inquiries for your set date/time. So no, even if you cancel with enough time for me to re-book, other clients have already made other plans with their lives, and I'm out half of the session that was promised to me. Also, I front all the travel expenses, so your deposit at least covers the location/food/gas to get to your city.
Thanks for reading, lets set up a session 🙂
Services Offered
Private Webcam / Skype / Video Chat
Fantasy Wrestling
Pro Wrestling
Submission Wrestling
Pin Wrestling
2 on 1 Wrestling
Couples Wrestling
Fantasy Boxing
Fantasy Kickboxing
Fantasy Catfighting
Tag Team Matches
Armwrestling
Tickle Wrestling
Scissoring
Custom Videos
Belly PunchingIn-Gym
Training
Others: Please email request
Travel
My Gallery