Tamara Makar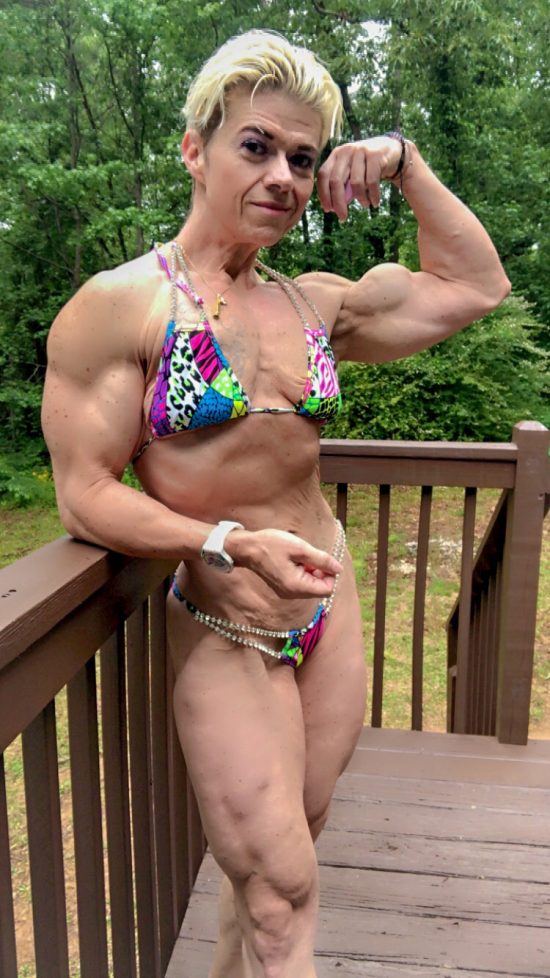 Contact
Location:&nbspUnited States , Georgia, Atlanta
Email: [email protected]
Last Activity: 11/28/2023
Stats
Height: 5'5" - 165 cm
Weight: 165 lbs - 74.8 kg
Physique: Bodybuilder
Years Of Experience: 5-15 years plus
About
I am in Atlanta for now, with no travels planned for the near future – neither in the US nor abroad.
In Atlanta I'm happy to do outcalls – visit you in your hotel (no private house or AirBNB visits), or book a hotel, but alternatively, I can also host.
Deposit is required for all bookings!
Please note: I only offer 'fantasy' sessions, I don't offer (semi) competitive wrestling or fights. Fantasy sessions include:
fantasy wrestling
belly punching
scissors
Bookings and cancellations: please always use my email address for enquiries and bookings: [email protected]
Let me know what type of session you're looking for. All bookings require a deposit to secure the booking! References will not be accepted in exchange for a deposit. I will also request a face pic of you at the time of booking so that I know who to expect to show up – I don't need an ID, just a selfie for my safety.
Cancellation policy: in Atlanta, I will issue a full refund if you cancel our session minimum 24 hrs before – subject to hotel cancellation in case I book the hotel. Same-day and last-minute cancellations will not be refunded or rescheduled.
Session Deposit Policy
Deposit is Refundable if I have to cancel and we are unable to reschedule.
Services Offered
Fantasy Wrestling
Scissoring
Custom Videos
Posing / Modeling
Belly PunchingIn-Gym
Training
Travel
| | | | | |
| --- | --- | --- | --- | --- |
| Date Begins | Date Ends | City | Area | Country |
My Gallery
Events
Reviews
Old Reviews
Anonymous
05/06/2021
I got introduced to this fantastic lady about 6 years ago. She posted an announcement that she was in my city. It was the first time for me to know that she was in my city and… When I saw her pictures I was like; where have you been before??
I contacted her right away. She was very responsive and decent. She didn't ask about too much details and for me I like organic sessions that goes the way it goes. I was aiming mainly for wrestling and strength comparison but I kept my options open. I am not a big guy at all. I am 5'10" and my maximum weight was 125lbs, back then I was around 110, 112lbs.
We agreed that we will meet infront of this famous place that is walking distance from the apartment she rented. I arrived on time and gave her a nudge, she replied right away. Few minutes later I can see her approaching me with her golden blonde hair.
She was wearing a black printed gym tight shirt and small jeans shorts. She looked incredible! I don't know if pictures were a bit misleading or because she later told me that she was at her heaviest off-season shape and that she weighs 187lbs packed on 5'5″ height. Her shoulders were super wide, her arms were cartoonishly big and shaped, her legs were out of this world
I smiled so that she notices it's me, she smiled back and we shock hands. Her hands were pretty firm. She asked me to follow her to the apartment and I did. I felt like a mouse following this goddess.
We reached her building. She took the stairs. It was narrow and long. I was following her going up so my eye sight was on the same level of her massive quads. I can see them making shapes with every stair.
I went into the apartment, there was a huge thick carpet that looked like a perfect wrestling area, and there was a huge mirror on the wall infront of it. I asked her for the bathroom so I can change my clothes.
I came out wearing a T-shirt and boxers. She was waiting for me in a very nice bikini. Revealing her size and definition. Although she was off-season, she looked incredibly defined! Her abs were solidly popping out like powerlifters.
We started with comparisons. We stood next to each other infront of the mirror and… I looked like a pencil next to her enormous body girth. It was extremely ridiculous in a good way. And although I am about 5 feet taller than her; her hand was the same size as mine in terms of length, but it was much much wider and thicker than my lanky ones for sure.
When I asked her for wrestling she was laughing, that comparison moment made her sure that I have no chance. She didn't move and she let me do whatever I can. I tried to wipe her ankle with mine but it was like moving a tree from it's roots. I tried several times and she was barley moving. And at some point she just moved her leg back against mine, so instead of me tacking her, she tackled me and I fell on my back like a toy. She bent down as if she miss used her strength apologizing.
At a certain moment; I don't know what happened but she folded me and flipped me and I fell with my cheat over her back while she was bending. She stayed like that for a while and my arms and legs were dangling, she was laughing, she. Started doing stretches while I was on her back.
It was a no competitive wrestling whatsoever. She even held me from my waist while I was trying another pathetic tackling move and moved me around like a ragdoll. She was laughing with enjoyment. She never took me seriously on the carpet until she grabbed me once and give me a bear hug, squeezing me into her rock solid wide body with her massive arms, I felt like a stick and my feet went off the ground. She was always laughing.
Apart from that lift and carry is not her speciality; Tamara is incredibly strong. She cradled me effortlessly. She even lift me from under my armpits with ease. Although she had a shoulder injury.
Tamara is a very beautiful woman with a killer sense of humour. Her dark jokes with her hot British accent making fun of me or anything else always cracked me up. She is an amazing lady that I would honestly love to hangout with even without a session. Not a clock watcher. I stayed with her for extra 30 minutes talking and laughing.
Highly, highly recommend guys.
Anonymous
11/11/2020
The amount of muscle she's packing is crazy, she came to TN to visit and was very accommodating. Good chat and an absolutely killer physique, her arms are just to die for, as are her legs.
Anonymous
10/28/2020
I met Tamara for a muscle worship session in Tampa just a few days after she competed in the Chicago Pro show (in Atlanta). First of all, she's really beautiful, and she's also very nice and sweet. She made me feel at ease right away, and I always get a bit nervous during sessions. I also love her charming British accent, and I found her very interesting to speak with regarding her world travels.
But the best part on Tamara is… she really is in amazing shape, and is just very hard and well-built all over! I was especially impressed by her pecs, hamstrings, biceps and triceps. Tamara is very sexy and sweet – a dangerous combination! And great feet too!
I highly recommend meeting Tamara for a session, and make sure you reach out if she travels to your area for sessions. I give her an A+, and I'd love to meet her again sometime soon.
Anonymous
10/23/2020
Wonderful session, Tamara. Very impressed with her thick, well built muscles. One of the best sessions. Warm, delighted personality. You drive per say but she's a very strong lady.
Thank you.
Anonymous
05/23/2020
Boy this was one of my best muscle worship session ever. She greeted me with a warm smile and great conversation. If you really want to see what a fbb really looks like in person, please book a session with Miss Hench. The Quads are world class and she is ripped, great biceps as well. She put me a ease and we had a great time. I would definitely book a session with her when she comes back to Nashville. Don't blow your chance to see a real ifbbpro
Anonymous
03/10/2020
Wow! I had a great session with Miss Hench on Monday in Atlanta!! She is in contest shape and her body looks like she has been carved from granite! She was amazing to communicate and schedule with which was very refreshing. She is wonderful at conversation and put me at ease. She is amazing and so strong! Her scissors could have crushed my skull if she wanted, but she toyed with me which she seemed to enjoy 🙂 One of the best sessions that I have had in 20 years of doing these! I highly encourage anyone looking to serve and be manhandled by a pounds of muscle – then schedule Miss Hench! I will be scheduling again before she leaves Georgia!
Anonymous
02/21/2020
I had the pleasure of seeing Miss Hench recently and let me tell you, she is amazing. If you want to see a true bodybuilder and experience real muscle she is the person you need to meet. Communication was quick and very easy, and she was able to accommodate to my changing schedule.
I opted for a muscle worship session and was blown away by how conditioned she is. She is fun and very easy to talk to. She is a true woman of the world. See her now.
">