Steele Jones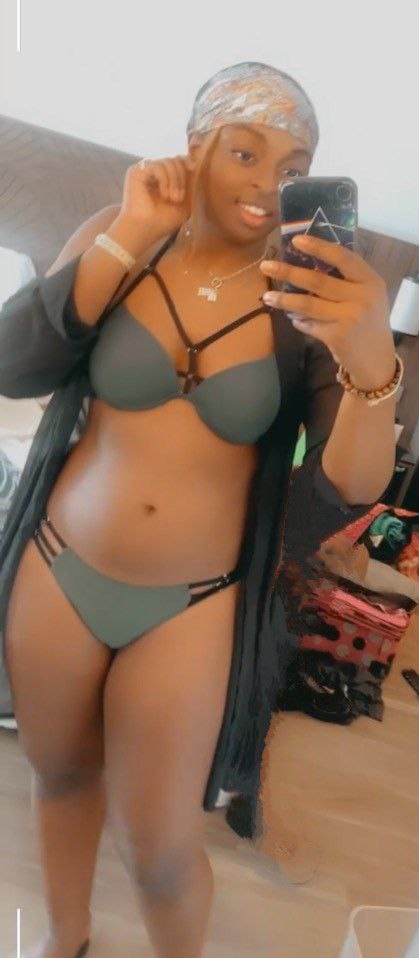 Contact
Location:&nbspUnited States , Maryland, Laurel
Email: [email protected]
Last Activity: 04/07/2023
Stats
Height: 5'10" - 178 cm
Weight: 195 lbs - 88.5 kg
Physique: Athletic
About
Steele Jones is back. And I am picking up just where I left off: kicking butt.
I'm 5'10", 190 lbs, of pure feminine muscle and power ready to take on all you macho, and not so macho, boys out there. As a former basketball, volleyball and track athlete, I have all the strength, power, and agility you can handle – and just maybe a boatload more.
My scissor game (reverse, front or side) is legendary! Absolutely no one has made it out without a lot of begging, tapping, or crying 😅😏
Don't believe me? Have your doubts? Think you're different? Or are you curious about what it is like to wrestle a strong woman? If so, then you know what you need to do – just click that email address on the top of the page and let's set up a session.
And for all you role-play and fantasy fans, or soon to be fans, I got you covered as well! I will make sure all your wrestling or boxing related dreams come true (within reason). Let's have some fun!!!
Thank you for visiting my page.
Please provide the following information when emailing me….
NAME:
AGE:
CITY:
SESSION TYPE:
TIME FRAME FOR YOUR SESSION:
References and deposits are required for serious inquiries and I do not host. No time wasters please. I will block and report you.
Deposits are 30% for local sessions and 50% if I'm traveling. I will travel to you and charge for gas if it's over an hour. Travel out of state requires all costs paid in advance and is subject to my availability.
I'm not sure how long I'll be around this time, so don't delay booking. While I'm here I'm looking forward to seeing new and old faces.
Services Offered
Private Webcam / Skype / Video Chat
Phone Chat
Competitive Wrestling
Semi-Competitive Wrestling
Fantasy Wrestling
Submission Wrestling
Pin Wrestling
Semi-Competitive Boxing
Fantasy Boxing
Armwrestling
Boxing
Scissoring
Lift and Carry
Posing / Modeling
Belly PunchingIn-Gym
Training
Bondage Wrestling
Others: Please email request
Travel
My Gallery
Events
Reviews
Old Reviews
hokiemike
12/08/2021
Steele Jones is such a nice, warm, and accommodating session wrestler! We had a great boxing session followed by a technical and super-enjoyable wrestling session. She's not a clock watcher and even helped set up the room! Her head scissors are not to be trifled with, she has incredibly strong legs and has a long list of holds to put you in. Since it was our first session, she arrived early and we were able to talk about my desires and her rules, which was most appreciated. Steele is such a fantastic session wrestler, while she's un-retired be sure to set up a session!
txreviewer
05/18/2019
Steele Jones recently contacted me. She was going to be in town and asked if I'd be interested in a session. I'd sessioned with her a few times over the past couple of years. She's been away from sessions and is coming back until early summer. Her height and athletic frame combined with an aggressive wrestling style always made for a strenuous workout. Despite my best efforts I've lost each time to her. If I get a tap or two I consider it a small victory.
This time I was hoping for a little rust on Steele. No such luck. I first realized this when she came out of the bathroom in her two piece. Her long strong legs clearly haven't been idle and her upper body is still that of someone who puts in laps at the pool.
We had a good sized area for a hotel room and battled all over it during our energetic hour. Any slight error on my part was immediately exploited by her, whether she was clamping her thighs around my neck, gaining an armbar, or locking down a rear naked choke. I escaped a few times and even turned the tables once or twice. Yet while I was slowly tiring she pressed on at full speed. By the end she was schoolgirl pinning me and generally making it clear who'd won.
Steele's a delight to wrestle. She clearly enjoys a strenuous good clean match. Her natural skill and strong body serve her well without the need for technical BJJ work. I'm glad she's returned, albeit it's a limited engagement. I hope to take her on again before we lose her from the scene again.
04/27/2018
Proud to say I caught Ms.Jones as she came out of her temporary retirement and she more than lives up to her reviews. Shes the real deal, gorgeous, and Wayyyy better than my previous sessions
10/29/2017
Steele Jones is the 21st century woman possessing intelligence, beauty, and superior muscle tone. She proved to me the superiority of African American women. She laid a beat down of me headlocks, knee lifts, gut punches, scissor locks to the neck, and pulverizing figure 4 locks. What I found stunning was how she finishes off an opponent with a relentless barrage of muscle power and locks and holds.
You will experience "chocolate thunder" when you meet the woman of "steele"!
10/21/2017
Met with Ms.Jones last week, she was absolutely stunning. Incredibly powerful, unbelievable leg strength, taught me so much. Prices are a steal for the skill she provides. Definitely wont be my last session with her.
01/30/2017
As a very seasoned session guy (25 years), I have to say that at 5'9″ and a very fit and striong 180 pounds, Steele–though young–is up there with some of the best girls I've encountered. I had a session with her this past weekend and she is definitely not one of the "powder puff fluff" newbies looking to pay the rent this month before going back to her regular job. She enjoys what she does and loves the competition of wrestling. She is a cute girl with a very hospitable–and sensible–personality. Setting the session up was very easy and her rate at $300 for the standard is not bad and she does accommodate half hours for those who may be financially challenged.
She is a former athlete with a great body, but be prepared to work for a pin or submission as she can go all out on you. She knows how to play, but her best showing comes about in her grappling and scissors. Her scissors are watermelon crushing strong! Her upper body strength comes from her swimming and weight training so she does have a good swimmer's build. I have been scissored by the likes of Skylar Rene, Victoria Dominguez, Tyler Dare, etc. and she is on par with the likes of those veterans and in some instances better. She has no problems traveling to anyone when expenses are paid and isn't remotely greedy in the process as she cuts a super deal. That's a big plus in my book because a lot of girls are pretty unreasonable in that regard. Anyway, if you happen to be in the mood for some spirited semi-comp or comp wrestling, topless, ball busting, facesitting fun, Steele Jones is definitely the girl to book!!
01/16/2017
I've probably wrestled close to 100 women in the past 15 years so I can say Steele is right up there with the best: Quick, strong, tough and skilled. I'm 5'9″, 188 and no weakling but she beat me 5-2, using a different hold on each submission she got, the last one a side head scissors that felt like it would have caved in my skull if I didn't tap out. She' has the speed of a much smaller woman and uses her height and reach to advantage. Plus she loves to mix it up. I think anyone under 225 or 250 will have his hands full with her,
12/12/2016
Steele was under different management once I brought my deposit situation to her she still met to session with me after retiring to make it right
12/12/2016
Steele is fabulous. We had a tremendous semi competitive wrestling match, and she was quite dominant. Very strong with a dangerous scissor hold. Not to mention she has a body to die for. You can't go wrong with Steele.
12/06/2016
Had set up a session to see her with deposit and she never showed or heard from. Same girl slightly different name and different email now. Watch out for her.
">