Ruby Enraylls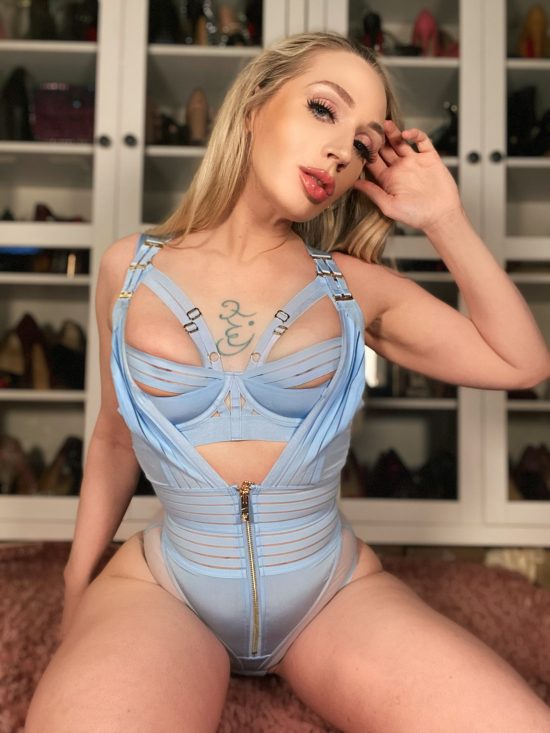 Contact
Location:&nbspUnited States , Seattle
Email: [email protected]
Last Activity: 04/21/2022
Stats
Height: 5'9" - 175 cm
Weight: 130 lbs - 59 kg
Physique: Slim
About
Hello Friend,
You have found yourself here, with me, because you are looking for something different. Maybe you, yourself, are different and you are searching for where you fit. Perhaps you need a connection with someone that transcends the bounds of normality; A world outside of the space that you normally operate in where you can examine yourself, expand your view of something or explore yourself.
I also recognize the possibility that you clicked here because you liked my pretty photos. Regardless of your reasoning, you are looking for a connection that is sensual, erotic and intimate in ways that stretch beyond the normal parameters of a relationship.
Whether you are seeking out deep exploration, to give yourself in submission, to fantasize only about what could, to experience something new or to discover something intangible you have found yourself here and I'm sure the reason for this meeting will make sense to both of us in due time. For now, you have found yourself at my feet and my whims-
---
Allow me to introduce myself
If you have gotten this far, I am probably the figment of your imagination that you always thought never existed;
I am the mysterious feminine creature you have always dreamed of who nurtures the deepest desires in you, the commanding girl in your class who made you feel weak at the knees but made you feel stronger than Hercules, the criminal seductress who enraptured men, always evading capture in your favorite TV show.
I am your savior, your worst nightmare, abuser, protector, childhood monster, most fantastical day dream, anxieties, childhood hero, worst fears, the safest place in the world, the perfect drug and none of these things all at once. My name is Ruby Enraylls and it is my pleasure to invite you into my domain.
I have been described as the kind of woman who allows you to believe that magic exists in the world
I am wired differently; I am calculating but incredibly charming. I radiate seductive and erotic energy that will almost literally put you under a spell if you aren't careful- don't worry though, the well-being of my playmates matters to me.
I am a passionate woman in all things, a refreshingly intelligent conversationalist, wickedly funny, intuitive with the application of skills and other-worldly in both looks and demeanor. That is to say, that you are unlikely to meet another woman who is as much of a bad ass as I am. (Yes, that is a technical term.)


Genesis of a Seattle Dominatrix
---
What should you expect?
When I open the door, you will be met by a tall, ethereal blonde woman with piercing eyes that will calculate and scan your every move without judgment or prejudice. When I invite you past the threshold of my door, our eyes will meet and you will feel a wave of understanding wash over you. A strange feeling will grow within you while you are in my presence.. Suddenly it will dawn on you and you will realize that with me you feel like you are home.
In sessions, I am myself and it is my goal to make you better for having known me. Sometimes this means pushing you in unexpected ways and that means you need to put yourself in my hands, completely. I will expect you to communicate clearly with me and trust me, in my mind a scene is created by two people and we have to lean on each other.
When you arrive, it is my hope that you will leave your responsibilities, worries, fears, anxieties, troubles, issues, problems, trauma, etc at the door along with your shoes so that we can both see each other clearly. When we see each other clearly, we can exploit that and go deeper than the frivolous.


This is play but it goes beyond whips & chains.
---
Arrange an Appointment
When seeking an audience with me, please allow at least 3 hours of lead time before your requested time although a day or more is preferred.
Please take care to explore my areas of expertise through my "sessions" pages. To show the utmost care and consideration, use the page linked below to arrange a meeting with me. Your diligence will be rewarded.
On a more practical note, my play space is nestled in a private, residential part of Seattle near Fremont and parking is usually easy to come by. The space itself is located on the ground floor of an old Victorian era house that has been well maintained and very well loved. I have worked very hard to build my toy collection and the amenities that are available (this includes a jetted and heated tub!)
My schedule is flexible and I tend to not keep specific "hours of operation", due to the fact that I find such arbitrary rules to be confining. That being said, I am generally not available late at night without notice. I am more than happy to work around any sort of scheduling limitations though and I tend to be quite patient and understanding as long communication is clear, open and respectful.
I look forward to hearing from you and I hope we make a meaningful connection that empowers us both to be better versions of ourselves.
–Seattle Dominatrix Ruby Enraylls
Services Offered
Private Webcam / Skype / Video Chat
Phone Chat
Other Webcam Shows
Competitive Wrestling
Semi-Competitive Wrestling
Fantasy Wrestling
Pin Wrestling
2 on 1 Wrestling
Couples Wrestling
MMAJudo
Grappling
Fantasy Boxing
Fantasy Kickboxing
2 or More on 1 Handicap Matches
Tag Team Matches
Armwrestling
Foxy
Female vs Female
Tickle Wrestling
Scissoring
Custom Videos
Belly PunchingIn-Gym
Training
Travel
My Gallery