Miss V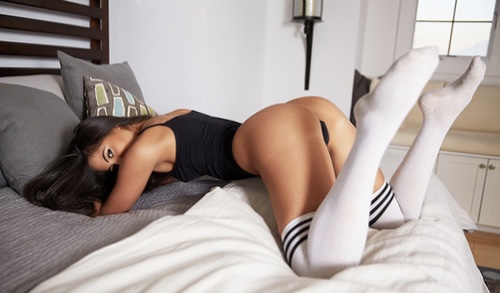 Contact
Location:&nbspUnited States , New York, Manhattan
Email: [email protected]
Last Activity: 04/05/2023
Stats
Height: 5'6" - 168 cm
Weight: 140 lbs - 63.5 kg
Physique: Athletic
Tip Me
About
NY Born and raised D1 Athlete and Medical Student at your service.  Whether its foot play, fantasy or semi competitive,  I will definitely get your heart rate up 😉
I offer a variety of other sessions; I can be your Goddess, or your Mistress! I do all sorts of role play, including dominant role play sessions.  Whatever you are into please do not be shy to reach out; I dont do awkward and would love to know exactly the type of session you are looking for so it will be well worth your while!
**Virtual Sessions will be available 3-4 days of the week.  Days will vary from week to week so make sure to email for availability!***
Other Specialties
Foot worship (Clean or VERY Stinky feet)
Role play Sessions
Playful/endearing Dominance
Beatdowns/Belly punching
Trampling/Kicking/ Ball busting/ CBT
Bondage
Clothed Facesitting/Smothering
Oil sessions
Therapeutic Back massage (w feet or hands)
Scent/Breath play
Maledom
Findom
Requests welcome….
***MY INSTAGRAM GOT SHUT DOWN AGAIN -_- , I am working on rebuilding a new one so stay on the lookout for my new handle!****
Email me at M[email protected]
IG: 
PAYMENT INFO 
***All Sessions are required to make a deposit via Venmo, Zelle or Cashapp in order to Hold session time!***
**References may be requested**
Services Offered
Private Webcam / Skype / Video Chat
Phone Chat
Semi-Competitive Wrestling
Fantasy Wrestling
Pro Wrestling
Submission Wrestling
Pin Wrestling
2 on 1 Wrestling
Couples Wrestling
Grappling
Semi-Competitive Boxing
Fantasy Boxing
Fantasy Kickboxing
Armwrestling
Female vs Female
Tickle Wrestling
Scissoring
Feats of Strength
Lift and Carry
Posing / Modeling
Belly PunchingIn-Gym
Training
Bondage Wrestling
Others: Please email request
Travel
| | | | | |
| --- | --- | --- | --- | --- |
| Date Begins | Date Ends | City | Area | Country |
| 11/25/2023 | 11/29/2023 | Singapore | OTHER | Singapore |
My Gallery
Events
Reviews
Old Reviews
mcbbdboi6704
12/05/2021
I recently sessioned with the lovely Miss V and had such a wonderful experience that I cannot wait to see her again. First of all, she was extremely accommodating in terms of scheduling. She had changed her travel schedule so that she would only be in the city where I live for one day. She worked with me to find a time when I could session with her during her short stay. For several months prior, I had been hoping that she would be traveling to my neck of the woods. So it all worked out as an early Christmas gift to myself.
As other reviewers have noted, she is quite attractive even more so than the model quality photos she has posted on Session Girls. She is a sexy Latina with long flowing dark brown hair, a beautiful face, gorgeously tan skin and the knockout body of an athlete. As a former Division I soccer player, she has incredibly strong legs. After a few rounds of fairly intense grappling on the bed in which she bested me in number of tap outs around 5-0. We tried a few holds in which she had me in head and body scissors. I am somewhat embarrassed to say that I wasn't able to withstand even 50% of the intense pressure Miss V brought when she wrapped her legs around my body or neck.
Even though I had her in a few positions which were difficult for her to escape, she laughed it off and never tapped out claiming that the holds made her feel good and were helping her to stretch her muscles. Her superior flexibility allowed her to prevent any holds that I used from causing her discomfort. While this isn't bragging in a smack talking sort of way, it did throw my game off because I quickly realized I could not cause her any pain. Conversely, she made me tap out several times when she either put me in choke holds or scissors around my neck. She is much stronger than she appears. She also surprised me by quickly going on the offensive before I could respond in an effective way. Like many good female wrestlers, she is always looking for the opportunity to use her strong legs to her advantage. I was constantly trying to avoid her wrapping her legs around me for a quick tap out.
One of the best parts of the session was how easy It was to converse with Miss V. I felt like I was talking to a friend who I had known for a long time. For me, it is always somewhat intimidating to strike up a conversation with a beautiful woman like Miss V because I am afraid that I will say or do something stupid. There were a couple times when I lost track of what I wanted to say mainly because I was face-to-face with someone who I had wanted to meet from what I had read and seen on the SG website. It's kind of like meeting a celebrity for the first time. Vivienne's attitude is so positive and upbeat that any anxiety I felt quickly went away. As I later told her in an email thanking her for the session, she has the whole winning package—intelligent, beautiful, sweet and strong. I am confident that anyone who sessions with her in the future will agree with my assessment of the divine Miss V!
Pedro1970s
10/28/2021
After a 10 month wait I finally got to meet Miss V.
Wow , what an incredible session.
I asked for an interrogation scene where we would set a time limit for her to get me to give up my password to my cell phone.
She asked what were the ground rules and I told her anything she has to do as long it's medically safe and doesn't leave any permanent marks.
She proceeded to securely tie me down. She is a master in rope bondage. I could not move even an inch. Totally exposed to whatever she had in store for me. She was confident that I would give it up within 15 minutes. We set the clock and the interrogation began. I am pretty good in handling pain and for the first ten minutes I was doing fine till
Miss V decided to crank up with various scissor holds. The last one almost knocked me out as I blurted out the code and she released the hold.
After I got to massage her lovely soft sensuous silky soft feet. What a treat.
Miss V is truly the cream of the crop. Very attentive to detail and your safety. Hopefully I will have the opportunity to session with her on a more regular basis. Guys , if she is in your town or city book her.
You won't be disappointed.
Rhett54
10/22/2021
I sessioned with Miss V for the first time on Oct 14, and it was wall-to-wall great! Pre-session email communications may have been a little less smooth than her usual because my request was kind of last minute and she was super busy at the time, but in the end everything fell into place perfectly. I arrived at her room right on time, and she opened the door wearing exactly the type of outfit I had requested.
Guys – she is VERY attractive. At first I found it a little hard to coherently tell her what I wanted from the session, because I found her look so, uh, distracting. She was cool, though, with a soft spoken and relaxed demeanor that talked me down and made it easy to be clear and direct about what I wanted. I explained that my tastes lean toward basic wrestling holds (all types of head and body scissors, grapevines, smothers, etc.) – I'm not looking for an MMA-type experience. She listened attentively and asked questions to make sure she understood what I wanted.
Once we started to roll, it was obvious that she cared very much about giving me the experience I had described to her. She's strong, but not ripped – she called herself "strong but soft". I don't know how that happens, but it's definitely wonderful. Not only did she make me tap repeatedly in the various holds I had asked for, but she also captured the nuances of HOW I was hoping she would immobilize and playfully taunt me as she applied those holds. Sometimes I asked her to just entrap me with moderate pressure rather than go for a quick tap. Then after a little while I would say "Make me tap", and BOOM, just like that my wish was granted! 😊 I especially liked it when she would immobilize me in a hold and then whisper taunts in my ear while I struggled to escape (which of course, I could not do). During the 2-hour session, we took a small number of short breaks (I needed that – she didn't) and just laid around and talked a little until I was ready to go again. I thoroughly enjoyed that – she's a very intelligent and engaging.
If you're into it, she is totally willing to knock you out if you request it. I chose not to do it this time, but I came close once in her rear head scissor. During one of our talk breaks, she described her technique to me – how she applies the hold and how it affects your body. She seemed to really know how to do it safely and painlessly, and several of her other reviews tend to confirm that. I think it may be on my list for next time.
Bottom line for me – she was more than skilled and strong enough to kick my old ass very thoroughly without breaking a sweat, look GREAT while doing it, and was a total sweetheart about making sure I had an awesome session from beginning to end. Without question, I'd like to do it again. If you haven't sessioned with Miss V yet, you should seriously ask yourself what you're waiting for.
Luislimoncello
10/02/2021
I had a fantastic session with Vivienne in LA. She is a genuine and sweet person. It was very easy to set up the session and she communicates promptly by email. She is simply gorgeous and a lot of fun. Vivienne is very strong and easily forces taps with head scissors. Vivienne also has beautiful feet. She has excellent wrestling skills and is open to semi-competitive wrestling. She was able to complete rear naked chokes that could make someone much larger to be knocked out-in my case she was very respectful and released pressure promptly before passing out. Vivienne has very strong legs and if you are caught between them will easily be forced to tap. If one is into foot domination, Vivienne is able to deliver either a sadistic or sensual experience. Overall, Vivienne is a well toned athlete and very bright, easy going and alot of fun. If she comes to your town she will give one a great session. I am looking forward to her next trip to LA.
I recently had a lift and carry session with Miss V and had a fantastic time. She is truly an amazing girl and not just because she is absolutely gorgeous. Miss V really cares about her customers and makes sure she makes our fantasies come to life when you have a session with her. I say this because she could have kept our original time and date to session, but she was honest with me and told me she was feeling tired from jet lag. So she didn't want to me come knowing that a lift and carry session requires her to have energy. That shows integrity on her part. She could have had me come and do a half-ass job, but she didn't because she cares. So we rescheduled for another time and she was just awesome.
She told me a story how she did a boot camp and had to carry over 50 pounds for like 10 hours. So I wanted to see that endurance and put her to the test. She successfully completed a 10 minute piggyback ride with me and she probably could have went longer if I was able to get in a more comfortable position. I have over 70 pounds on her and she did it fairly easy. She danced with me half of the time I was on her back and she is a good dancer…lol. Makes me wish I could take her out dancing…lol. What else can I say about Miss V, she is just an all around wonderful girl who cares and wants to give the best possible session that she can and give long lasting memories. I would strongly recommend her for any type of session. I mean just look at her… she is just as gorgeous as her pictures (even hotter in person), great personality, strong, great work ethic and really sweet. Thank you for my awesome memories, I'll be back for some more, Miss V.
sessioner54
09/23/2021
I did multiple sessions with Miss V on the 15th & 16th of September 2021. I have been sessioning for 15+ years with over 30 women. Miss V not only met but exceeded my expectations! She is very professional, discreet, easy to talk to, & really enjoys what she does. I requested a fantasy domination wrestling session with ball busting. My objective would be to pin her but she may use submissions or pins. Normally I do semi competitive wrestling. I had a fractured finger & asked if she is comfortable working around that. She replied she should be able to work around it & knows all about fractures. She is studying to be an MD, so her knowledge of medicine makes her one of the safest people to roll with. Miss V is a D1 athlete, so she is very athletic. My advise to other guys is don't miss out on her, she is awesome! Be respectful but let her know what you want, she can entertain most fantasies. Not my cup of tea, but she can deliver quite a beat down session, fulfill your foot fantasies, & can also massage you with her hands or feet! She does get swamped with emails, so if she doesn't get back to you right away, it's not personal, she has quite a busy life.
iwillpinu
09/19/2021
I just got home from meeting Miss V in Pittsburgh and wanted to write while still fresh in my mind. V is the girl who you would want to take home to meet your family! Very cute, very cool…and she's a med student, so obviously very intelligent! So I must preface that I am a pretty strong dude – 6 foot, between 180-185 and a former personal trainer…and while I'm not trained, I think I have picked up some tricks from the various girls I've either done videos or sessioned with. We started with some arm wrestling where she wasn't able to budge me (please see above statement).
We then did some lift and carry where she was really able to showcase her strength! She was able to pick me up and body slam me into the bed, cradle lift and throw me into the bed, leg press me using my butt like the sled sliding me up and down the wall, plank with me laying on her back and bear hug me (which even though was the last one she said was the easiest for her) lifting me off the ground with ease and swinging my legs back and forth like I was nothing.
We then moved onto the bed for the wrestling which I would classify as playful. We had a great time rolling around and trading position. There were a few times that I allowed her to gain position and she called me out on it, but I wanted to see what she was capable of from that position and she was quite easy on the eyes from where I was at. She has one of the all time great booties…not just in this industry, but in general! I bumped into Kim Kardashian while living in LA, and Kim had nothing on V's booty! There were also a few times that I gained position on her, but I never want to cause pain, so she laughed and asked if I was trying to cuddle. She is a little escape artist though, so I was never able to hold her down for TOO long. I'm not into head scissors, so I took that advantage away from her, but there were a couple times she clamped those athletic thighs around my head (without squeezing) just to show me she pretty much could at will. There were a few times where she legitimately caught me and made me tap…I think our biggest limitation was having to roll on the bed. If we were able to go on mats we probably would have been able to kick up the intensity.
As the session was wrapping up, there were two things I wanted to try based on the other reviews…the first being some punches to my abs. V said she was going light since her wrists weren't wrapped and she didn't want to break a nail, but WOW, I was feeling it! As others have mentioned, she can hit HARD! I told her next session we were gonna have to break out the gloves! Then came the magic that so many of you have talked about! I have never experienced a knockout before, and I decided that I wanted V to be my first because I knew I was in good hands with her…I mean the girl is going to be a doctor! I also don't like pain, so knowing that she is skilled enough to do it pain free, I decided to take the leap and am very glad I did! She had me sit between her legs, facing away from her and leaning back into her arms (which is a pretty great place to begin with). She explained what was going to happen and what I would feel and made sure I was comfortable with everything that was about to happen and everything happened just the way she explained! She was talking to me as I began to feel a tingling sensation then all of a sudden I was dreaming then snapped back awake and didn't know where I was! It was wild! She told me that even though I felt all of those sensations, I was only out for 1 second! It really was a euphoric sensation that I had never felt before! I can see how some could get addicted to it, but I know I will only trust that experience in V's capable hands!
RickL
09/11/2021
I sessioned with Miss V in Philadelphia yesterday, and was blown away by her warmth, beauty, spiritedness, and intuitive nature. The session I requested was in the femdom realm–a role play of sorts with balanced elements of bratty princess demeanor, 'beatdown', and tease/denial. Miss V was the perfect blend of playful girl next door and sadism, as she slapped, punched and kicked me with her funloving glee.
I know that it's trite to offer that 'she's more beautiful than her pictures', but it's honestly true. She has an, at once, exotic and natural look, with a perfectly proportioned athletic body. Similarly trite–'for a small-ish girl, she is strong as hell'–a not atypical review comment here, yet truly applies to Miss V. She can hit hard 🙂
Most of all, though, Miss V is comfortable with herself, as she made everything easy from arrangement making to play–play that while not scripted, contained enough nuance to have confounded others in the past. I unquestionably recommend her, and look forward to our next session!
Anonymous
09/10/2021
Wow is the only word I can use to describe my session with Miss V. I am very new to this world and was really nervous going in, but Miss V made me feel comfortable almost immediately. She is absolutely gorgeous in person and is a complete joy to have a conversation with. It honestly felt like talking to a friend after a bit. As for the session itself, if you are into foot worship, do not miss the opportunity to session with her. I will echo the same sentiment as many reviews on her page and say her feet are beautiful. They are elegant and soft, plus she knows how to get into it with you. Since I was new, we kept it simple, but Miss V definitely sounds like she loves exploring your other interests and I plan to next time I see her. On top of everything she is a great communicator and will always try to get back to you in a timely fashion. She is incredibly busy I found out from talking with her so just know she didn't forget about you. I would recommend Miss V to anyone, but especially newcomers to this world. She honestly wants you to have a great time and is happier when you do. I cannot wait to see her again.
Mark
BS1519
09/05/2021
I recently had a session with Miss V in the Chicago area, and it was fantastic! Setting it up was extremely easy as she is a clear communicator and responds to emails in a timely manner. I always appreciate that level of professionalism during the scheduling process.
Now to the fun part, the session itself. Upon arrival I knew I had made a great choice. Miss V is extremely beautiful and very personable, which immediately put me at ease. She even spent another couple of minutes rereading our email dialogue and discussing my likes/dislikes with me. Another great sign. Once we started, Miss V was able to perfectly deliver on everything I asked for. There is just something about the way she looks at you while putting you in your place where you can tell that she is into it just as much as you are. And her feet are epic. I have never been much of a foot person in the past, but I could not get enough of hers. I honestly couldn't ask for a better experience. Thanks for a great time Miss V. Hope to see you again!
Allie74
09/04/2021
Awesome!! Seen her in Chicago and had a specific role play scenario and she played it out perfectly. Super down to earth and sooo sexy. Def will be returning!!
Anonymous
09/03/2021
Had a wonderful session with Miss V recently. We did a fantasy pro session with a lot of fun holds and pins. She knows how to play up the fun play wrestling WWE games. She playfully trash talked as we played around, she even let me get a pin in. In addition we transitioned to foot worship from the wrestling and if you have a foot fetish Miss V is the session wrestler for you. She knew just how to taunt while "forcing" me to kiss/lick/worship her bare feet.
Outside of the session she was super nice, very communicative and made sure we were both comfortable. She had a great music play list going during the match, and between matches she was a great talker.
10/10 i would recommend and seek her out again.
Ryan K
08/16/2021
I'm very glad that I chose Miss V as my first person to ever session with. She is understanding and open-minded in regards to your interests and makes you feel very comfortable during the whole experience. I had my fourth and favorite session with Miss V this past Friday. We started off with some light wrestling and transitioned to scissors/smothering once she wore me down a bit. Then she blindfolded me and did some bondage breath play and smothering, which was super exciting and a personal favorite of mine! To finish off the session, she locked me in some more scissorholds/chokes. She ended up KO'ing me a total of 4 times in a rear naked choke while whispering dirty talk and taunts in my ear, which left me in a state of euphoria until the rest of the time was up. I would highly recommended Miss V for anyone regardless of what your interests are. She is very versatile and really embraces whatever type of session you are looking for to make it one you will never forget! As an added bonus, she has a great sense of humor and has a similar music taste to myself, which makes it even more enjoyable!
Ryan
Mr Colorado
08/10/2021
100% new to the scene, so I am not sure exactly what I'm talking about. Setting up the session was surprisingly timely and professional, quick to make even last minute accommodations.
As for the session, I have ZERO wrestling experience or knowledge. Naturally I let Miss take the lead and show me the ropes. She slowly worked me through an array of "holds" while explaining how they work. I'm always up for a new experience an Miss delivered on multiple levels. We ended up spending hours trying different treatment to see what I liked and didn't. Beyond that I feel like i'm reiterating what the other reviews say…
So to switch it up ill add; Miss had me dyin with a few funny stories, she also has a GREAT taste in music but a really bizarre taste in food.
Kyle Fast
07/16/2021Miss V has been my best session yet. Extremely beautiful with an unbelievable body. She is unbelievably strong. At first I thought I could handle her going hard for which I asked for with leg chokes, only to find out she was only going about 50% and had me tapping like crazy so she had to tone it down 😂. Even did a few KOs which she was super sweet taking care of me after and was able to KO me like nothing. After that we switched over to fantasy wrestling, she's great at it all wether it's taking it easy on you or making you feel like a wimp. She clearly is an athlete, do not miss her, she is well worth sponsoring out if she's not in your area. Will definitely be seeing her again, I'm afraid no other session will come close to how awesome this was.
Billsavage
06/27/2021
Review
I recently had a scissors session with miss V on the 25th in Raleigh NC. She is very good at communicating but you must know she's very busy. If for some reason you don't get a response right away then she is most likely in the middle of a session and she will get back to you when she gets a free moment. Just be professional with her …she doesn't respond to rude nasty emails so don't think you can bait her into anything. Tell her what you want and she will tell you what she can do or what she won't accept if it's not listed on this site. She has very strong thighs. She started slow but by the end of the session she had me tapping on command. Miss V is also a joy to talk to. She is a very down to earth type person who values safety very much. When you signal for her to let go she will. I held out as long as I could but she eventually got me and then she made me tap a lot. She is everything she is advertised as.
Will
rv22
06/19/2021
Had an amazing session with Miss V in Philadelphia on 6/17. Setting up the session was easy and she was very responsive to emails and relaying all of the information needed to meet up.
Arriving for the session I was met with a stunning woman who was as friendly as she was beautiful. After the usual talk to make sure she understood what kind of session we wanted (fantasy with a lot of smothers and chokes) we got right to it.
To say I had a blast would be an understatement. Miss V switched between playful and dominating, which I loved. One minute she would mounting my chest and pinning me down to set up for a smother, the next moment she would be rubbing my shoulders and egging me on to fight back. My favorite position she got me into was when she got me behind me and pulled us both down and just kept me trapped there, alternating between chokes and hand smothers as she whispered taunts in my ear.
I can't speak enough about how great of a session we had, but if she is ever in your area don't hesitate to book some time with this amazing woman. I know I will next time she is back in my area!
James
Anonymous
06/18/2021
I had the pleasure of having a session with Ms V last night. She was very easy to communicate with as far as scheduling. Quick replies to emails and was very easy to set up a time/date.
Meeting her in person, I quickly realized that she was even more gorgeous and sexy than her photos show. Perfect build, perfect body, perfect personality. She exceeded all of my expectations with her scissors and wrestling.
The only regret that i had, was that I didn't book a longer session.! Had I of known what I was getting into, I would of definitely booked as long of a session as a could with her.
If she is in your town, then I strongly suggest that you try to see her. A combination of, sexiness, class, beauty all while squeezing the life out of you with her perfect thighs. Highly recommended and can't wait to see her again.!
Anonymous
06/12/2021
Had my second session with Miss V recently. She was actually my first session ever. She is sweet, very accommodating, and very considerate. She makes the whole communication process simple, even though she's a very busy person.
I was nervous for my first ever foot worship session. Asked her to get them sweaty and just my luck. We met right after the gym both times. And her feet are a delight.
Not only that. It's her personality. She's easy to talk to and it almost felt like talking to a long time friend. So that all broke the ice.
Looking forward to more! But I highly recommend a session with her. Especially if it's a first. You'll be hooked.
Anonymous
05/09/2021
I met with Miss V when she was in town yesterday. All the reviews are accurate. She's great. Her legs are super strong, first of all. When she scissored me I thought my head was going to explode and she wasn't even giving it her all. Her grapevine is also deadly.
She's also super accommodating and does her best to make sure you have a great experience. I know I did. If she's in your town, don't miss her!
Quebec Nordiques
04/22/2021
I saw Ms. V for my birthday yesterday. Wow! She makes you forget there's a world outside the session space. I love my sessions w/her, I've seen her over 10X! Stocking, high heel foot fetish, ballkicking, & trampling is what I'm into, & she delivers. She's awesome w/back massages too w/her feet. Ms. V is money well spent on sessions w/her. Catch her in a town near you, don't miss out!
IR_InvincibleCrab
04/14/2021
Miss V! Oh My where do I even beginning, I've been seeing Vivienne for almost 2 years now and each session is just as enjoyable as the first. I literally have nothing but positive things to say about Vivienne. I've been apart of the business since 2017 over all and of all girls, I've ever sessioned with she's the best one in my book. She definitely makes you feel comfortable, I can have the worst days of my life and seeing Miss V always turns that around. Not to mention her feet are irresistible, soft and I'm always down to tickle those soles. She gets me back when I least expect it so it's a fair game haha! One of my all time favorite things is when she walks on my back, I feel great for days the moment she does that, and not to mention she will whip your butt if you ask for it 😉 hahaha! Vivienne is also a very busy person but she will always get back to you when she can. I can honestly say that I love Miss V, and you won't be disappointed if you see her. Don't sleep on her!!!
LZ1279
04/11/2021
So, had a session with Miss V (Viv), last week and it was fantastic as usual. Just a nice fantasy match, very playful and very intoxicating as the same time. It's almost as if you want time to stay still forever. Facesitting(front and reverse), headscissors, even some foot play, she's great at what she does. Makes you feel very comfortable. Highly recommend!
poi
04/09/2021
Miss V was a really fun session. Super cool personality and easy to talk to/schedule. Make sure she puts you in her reverse and ask for her to go 100%, she is WAY stronger than you would think.
Anonymous
04/03/2021
I saw Miss V in Atlanta and she was as good as advertised. She is drop dead gorgeous and has an amazing body. I had a headscissor domination session with some foot worship mixed in. Her legs are STRONG and her feet are beautiful. Even at around 20% squeezing you could really feel the pressure. The more she cranked it up the more obvious it became that I was in some serious trouble. She put me in all sorts of headscissor holds and put her feet in my mouth so I could suck on her toes and it was an amazing time for me. What really sticks out to me from the session was her reverse headscissor. Oh man. These were absolutely lethal. She knocked me out twice in this hold and really made sure I was okay after each KO. If you ever get the chance to see Miss V, book her or you will regret it.
Anonymous
04/01/2021
I just recently had a session with Miss V and out of all the sessions I have done, this has been the best one yet. Miss V is amazing. I am always shy and nervous starting out and even more so seeing how beautiful she is in person. But her personality and us talking about anything and everything eased me right in. Then for my session, I requested a foot worship session and she gave me the honor of getting her feet right after a run in her tennis shoes with no socks. Her feet are beyond beautiful and getting them sweaty right after her run was incredible. She used my face as her footrest and had me begging for more. I don't think I could have fought it even if I tried as I could feel her strength just being underneath her feet. Miss V is a must for foot worship sessions, highly recommended
K-Neeko
03/28/2021
Miss V is a Force! First and foremost, she is clearly an accomplished athlete. I was impressed with her stamina as her energy level at the end of the session was just as strong as the start. Me on the other hand? Any fight that I had in me was long gone by the end of the 90 minute session.
I had the opportunity to schedule two sessions with Miss V on her recent tour stops, and she somehow managed to make the second experience better than the first! Our role play started with a fantasy wrestling session in our first meeting and ramped up to semi-competitive for the second. She made me feel comfortable requesting what I wanted and played the role perfectly. Her obvious competitive streak made the session a ton of fun!
Now I preface this by pointing out that I have absolutely no training, so if you have a background in martial arts/grappling then keep that in mind. But I was no match for V's speed and quick decision making. And once she locked in a hold, her strength took over and there was no escaping. It was truly a helpless feeling to be in her scissors or rear naked choke before she cranked up the pressure. We agreed that knockouts were ok (she will not knock you out unless you request it) so I knew that I had to quickly decide to tap or go out before she made the decision for me.
I wouldn't trust many session wrestlers to KO me, but I trust Miss Vivienne because safety is important to her and I know that she's not going to hold me too long or put me in a bad position. It's one of the special things that make her one of a kind for me. Still, that doesn't mean that she is going to take it easy on you! She knows what she's doing, so it didn't take long for things to fade to black while I was overcome with a tingling sensation in my fingers before coming to with that rush to the head and the sound of her voice, seemingly from way off in the distance, asking "are you back on earth?"
Miss V is beautiful, intelligent, funny, and absolutely delightful from the moment the session begins and it is very clear that she cares about her clients' interests. I have a new favorite! I've scheduled two sessions and I'll gladly do a third if the opportunity allows. Thanks, V!
Anonymous
03/28/2021
Had my first ever session with Miss V and it was nothing short of perfect; everything I could have asked for. I'm most definitely going to be scheduling another session with her next time she visits my city.
x0_BallGuySean_0x
03/27/2021
Yesterday I met Miss V in Pittsburgh and the second she opened the door to let me inside, I was in awe. She was so beautiful, she was very easy to talk to her, and she was really genuinally nice and pleasent. To start, we talked and discussed what we discussed over e-mail and clarified a few things, I'm into ballbusting. She had different types of shoe-wear and appearal to change into for the session.
Before we got into the session, I did bring a change of clothes. So I used the bathroom to change into gym shorts and a t-shirt.
I asked if we could start out light and build up to harder and harder kicks. She did tell me whe used to play Soccer and so she could kick very hard, she even told me that she did not go full-force. That was a good thing for me, as I probably could not handle that kind of a kick to my area. During the kicking, I asked her if she could try different scenarios and situations and was very open to trying different techniques. While she ramped up to harder kicks, if it took me down for a while; that was a good point to change the articles of clothing; she had stuff like sports bra, leggings, tennis shoes, and these shoes that were like a cross between boots and sneakers. Those were very cool!
jensenpeter9107
03/01/2021
I met V in Chicago. I have had sessions with five well known session women prior to meeting V and although slightly experienced—I still get slight pre-session jitters/anxiousness. Session wrestling for me is an easy way to break free from the everyday monotony and instill emotion and adventure into life. I can definitively say that V brought that healthy dose of excitement. V is definitely a girl next door—effortlessly beautiful, charming, and smart.
My one hour session consisted mainly of knockouts and smothering. I was knocked out approximately ten to twelve times. My previous sessions with other women were mainly with the well known 'knockout specialists' in our session community—both retired and active. I can definitely say V has a very high knockout ability. V knocked me out with arm chokes and reverse head scissor. V reminds me a lot of the now retired legend Nikki Next (Scissorfoxes)—V's arm chokes and reverse head scissor felt very similar to me. V's knockouts are some of the least painful knockouts I have ever experienced. I would generally go out in about ten seconds. The first two knockouts were soft knockouts. I asked V to increase the intensity and V definitely did. The rest of the knockouts felt deeper. Immediately after waking up from some of the deeper knockouts—I did not remember who I was, where I was, and what was going on for a few seconds. I was just lying there looking at the white ceiling trying to decipher why there was a beautiful girl sitting next to me and experiencing the tingly euphoric feeling of the knockout. I am approximately 6 foot 4 inches tall and about 200 Ibs (considerably larger than V) and I loved the thought of how much control she had over me when I finally realized that she knocked me out. There is definitely something fascinating about a beautiful and powerful woman. V's reverse head scissor also knocked me out easily. I have been scissored by women with varying body frames (bodybuilder, slim, average, and athletic) and V's scissorhold strength was on par or in the same ballpark as most of them. Don't let V's size fool you—she is incredibly dynamic and can be gentle or not so gentle depending on what you are looking for. V also smothered me during the session and I could not take a single breath of air—she is very effective at smothering.
I would definitely recommend meeting V. I have no doubt that it will be a memorable experience. It is unbelievable the connection you can form with someone you just meet—I felt completely safe and comfortable with V. It is always a breath of fresh air when you can allow yourself to be your true self. It is so liberating to let go and be that kid looking for adventure, fun, and adrenaline—not constrained in the box of societal rigid mundane norms and live a little—if for just a brief time. If anyone is on the fence on whether or not to meet V—I would just say my biggest regret regarding sessions is not meeting women when I had the chance.
Waynebow
02/18/2021
AMAZING!!! After booking with Miss V a few weeks ago our session took place today and I'm still thinking about how much fun it was. She wore exactly what I had requested and looked incredible. A sports bra with black yoga pants which highlighted her athletic, fit body. Miss V is just as pretty as her profile pics and her legs are long, toned and strong beyond belief. We spoke for about 10 minutes about prior session experience and our likes, dislikes and boundaries. She is very attentive to what you're looking for and is genuinely interested in making the session perfect for you. Miss V is not a spinner or Amazon but rather a gorgeous girl next door beauty with an athletic body. She is versatile and can deliver a wide range of session types but at my request I wanted our session to focus on semi-comp wrestling with some chokes and scissors included. I'll say up front I enjoy ko's but rarely get there as various ladies either dont have the technique down or just arent a good fit as I usually have to tap due to pain or anxiety before going out. I've sessioned since 2012 and seen probably 30 ladies and although I've had many great sessions, very few could deliver what I enjoy most. In an e mail leading up to our session Miss V said she felt confident she could provide what I was looking for. We wrestled for about 40 minutes with me winning one tap early on but I feel she was just having fun and checking out my ability. I realized soon enough she was happy to just roll with me and I soon found myself defending against her lethal arms and legs. Eventually she had me locked in with her legs trying to apply a RNC while trying to get flat on her back, with me above her and no way out. As she wore me down she just whispered in my ear "you know what's gonna happen, right"? Within a minute I'm looking at the ceiling, her underneath me, her legs wrapped around my torso and she sunk the RNC in. Just as promised in her e mail I went from a feeling of helplessness, to knowing I was going out, to wondering what just happened as she ran her fingers through my hair asking how I'm doing. No pain, no anxiety, but I was out and loved it. I asked for more and she delivered about 6 ko's in 3 different positions and I loved it. Just to be clear, my safety and health were of high importance to her. I trusted her 100% and after we finished she assured me that as soon as I went out each time she released the hold. She could have seriously hurt me but I felt comfortable with her as soon as we began wrestling and my last ko ended with me waking up wondering when she would apply the choke, only to feel her straddling me, lightly massaging my back and saying she already applied the choke and released when she felt me go limp. The session was my best ever and I cant think of anything negative to say. Miss V knows what shes doing and guys, I'm sure she can deliver a great session regardless of what you're looking for. We chatted for a bit after the session and she seemed to really care that I was 100% okay before I left. She can go as light or rough as you want, just be honest when telling her what youd like from a session. If you're upfront with her you will get a great session. I would session again with Miss V in a minute and no offense to the other ladies I session with, but this woman is simply the best. Thank you V!!!
Intosoles_98
02/18/2021
I had an amazing session with Miss V today. She is even more stunning to see in person, seriously. Very beautiful high arch feet. The foot worship was mind blowing. Her feet are so soft. Very chill, friendly personality. I was completely relax the entire session. Definitely the best session I ever had hands down. I definitely would love another session from her.
Bobbobby
02/05/2021
I had my first session with Miss V a few hours ago and it was definitely an amazing experience! It was easy to schedule with her and she makes you feel comfortable during the session. Her scissor holds are no joke, I can feel the strength in her legs as she squeeze them together. She can easily knock me out. Also, her foot worship(semi stinky) is out of this world. By far the best session I've had and would definitely come back for more in the future.
Anonymous
02/01/2021
I had my first session with Miss V yesterday, and will definitely be back for more. Not only is she super attractive, but she's down to earth and a good conversationalist. I felt very comfortable around her immediately. Even though we didn't do much wrestling, I could feel the strength in her thighs and her legs – I have no doubt she can knock me out quite easily. Highly recommend her for foot play as well, her feet are incredible and she knows how to get them stinky/sweaty!
Anonymous
01/30/2021
Where to start with Miss V…Very easy to schedule with and she really takes the time to make sure she knows what you want out of the session. Her spontaneity keeps each session fun and me on my toes during her beatdowns and scissor holds. With regards to skills, she can easily knock me out in a variety of holds and she is very strong despite my weight advantage. Sessions in safe areas and she makes you feel comfortable immediately. Also cherry on top, she is drop-dead gorgeous! I've sessioned with her multiple times and will continue to while I can.
Waynebow
01/30/2021
Okay guys, I had submitted a subsequent review regarding Miss V and I cant find it but that is fine. I just want to advise everyone that our matter has been resolved favorably. Miss V is very busy and tries to be accommodating. She did nothing intentionally to me but rather 2 separate glitches e mail and paypal wise had us on different pages. When you are trying to set up an initial session with someone there is no built in trust and when both parties are extremely busy information can be missed or misunderstood by either party and stuff falls through the cracks. I look forward to our session and I can say that she appears honest, sincere and caring. I read subsequent posts and all I can say is you have to trust your instincts but let me tell you Miss V has convinced me that she is trustworthy and I think we both learned something from this. I wont get into specifics but we discussed what happened and I'm 100% confident that we are on the same page. She has no reason to apologize or explain why she is so busy and I give her credit for taking on so much in her life and trying to give clients a great session. Anyway, I'm counting the days until our session. Deposits werent such a big deal until so many guys decided to "no show" on these ladies so it has become what it is. I hope if you planned to session with Miss V and were turned off by my earlier review please understand that nobody did anything intentionally to the other and Miss V has easily convinced me that she is "good people".
Anonymous
01/22/2021
Had my 5th session with Miss V yesterday. Strong punches, kicks, and knees, and amazing RNCs. I asked to be KO'ed and she knocked me out so quickly I didn't even have time to tap!
Scottb
12/20/2020
I had a session with Miss V the other day and it was absolutely perfect. I was a little nervous and not sure what to expect as it was my first ever session. Not going to lie im a Little disappointed because I don't think I'll ever experience anything even close. Miss V couldn't have been nicer, more understand and easy to communiticate with during the whole experience! Her headacissors are fantastic! I've woken up with a sore neck, and little red spots the past few days. Unfortunetly it wasnt groundhog day and I woke up the next day realizing it wouldn't be spent with Miss v, however I look forward to another session in the future.
LZ1279
12/20/2020
So, I sessioned with Vivienne or Viv on Saturday the 19th, and it was phenomenal! She's great for fantasy matches, facesitting, head scissors, etc. I feel like I can forget about life for a while when I'm with her. It is such a euphoric feeling. However, respect her as well. She's also great with conversation. From the outfits she wears, to the way her hair dangles in front of you, Vivienne does it for me, and maybe you as well. Check her out, highly recommend!
LZ1279
11/23/2020
Had a session with Miss V or Vivienne and it was euphoric! Great for fantasy matches! Asked for semi-comp/fantasy, but after 5 min, I fell prey to Miss V and was dominated! The facesitting, the headscissors, pretty much put me in a state of euphoria. She's a very down to earth woman who makes you feel very comfortable when you session with her. Pics do not do her justice, phenomenal in person. Highly recommend, totally does it for me! Shoot her an e-mail or via social media.
Anonymous
11/08/2020
I saw Miss V and she is SO competitive! I am a big guy at 6ft and 210lbs and she beat me easily.
I have had many wrestling sessions, but Miss V is unrivaled. Competitive and athletic LIKE NO OTHER!!!!!!!
70mixer
10/23/2020
I recently enjoyed a wrestling session with Miss V. Scheduling and communication were carefree and easy. When I first met her I was taken aback by her natural beauty! WOW-She is simply gorgeous! She is super fit and lean and obviously an athlete that takes great care of herself. I was told prior that she is light so I wasn't expecting semi-comp but let me tell you her wrestling was better than expected and she is certainly is a fierce competitor! She caught me off guard with scissors, rear naked chokes and grapevines that were awesome. She even got me in a camel clutch that had me tapping. Her school girl pin was to dream of, all the while smiling down at my inability, or desire :), to escape! Her personality is top notch, she is intelligent, articulate and an absolute pleasure to talk with. Miss V certainly seems to enjoy wrestling and is game for the challenge. During our session, not once did she check the time or watch the clock. If your looking for an exciting roll with a stunningly beautiful, fit, friendly lady, Miss V is awesome! I will certainly rebook!
Quebec Nordiques
10/23/2020
I've sessioned w/Mistress V 6 times. She is truly amazing. Just tell her what you want (within reason) & she will definitely make your fantasy come to life. Session #7 is coming up soon for me. She is by far my favorite mistress of all time.
">