Mirage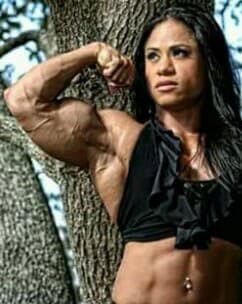 Contact
Location:&nbspTrinidad and Tobago , San Fernando
Email: [email protected]
Last Activity: 10/29/2022
Stats
Height: 5'1" - 154 cm
Weight: 160 lbs - 72.6 kg
Physique: Bodybuilder
About
Would you like to come see me and experience how strong I am?
I am The Muscle Queen of the Caribbean. If you do not already know who I am, then you should definitely come find out.
I am one of the strongest and most muscular women the world has ever seen. My scissoring skills are bone crushing. I can rip shirts, bend metal and pick you up so easily.
My muscles are thick, hard and tanned to perfection.
Write me an email telling me a bit about:
yourself
your session interests
location
time of day for meeting
best day for meeting
special requests or suggestions
I AM CURRENTLY TRAVELING SO RESPONSES MAY BE DELAYED. I ENCOURAGE YOU TO BE CLEAR AND CONCISE IN YOUR COMMUNICATION SINCE I MAY NOT HAVE ALOT OF FREE TIME TO CHECK EMAILS.
I do not offer:
OVERHEADLIFTS
BENCH PRESS
ARMWRESTLING
COMPETITIVE WRESTLING
FULL SERVICE/ ESCORT/ Girlfriend Experience
Services Offered
Private Webcam / Skype / Video Chat
Phone Chat
Other Webcam Shows
Fantasy Wrestling
Fantasy Boxing
Fantasy Kickboxing
Fantasy Catfighting
Female vs Female
Tickle Wrestling
Scissoring
Custom Videos
Feats of Strength
Lift and Carry
Posing / Modeling
Belly PunchingIn-Gym
Training
Others: Please email request
Travel
| | | | | |
| --- | --- | --- | --- | --- |
| Date Begins | Date Ends | City | Area | Country |
| 12/01/2022 | 12/04/2022 | Miami | Florida | United States |
| 12/05/2022 | 12/08/2022 | Orlando | Florida | United States |
My Gallery
Events
10/15/2022 Europe and Middle East

Last tour for 2022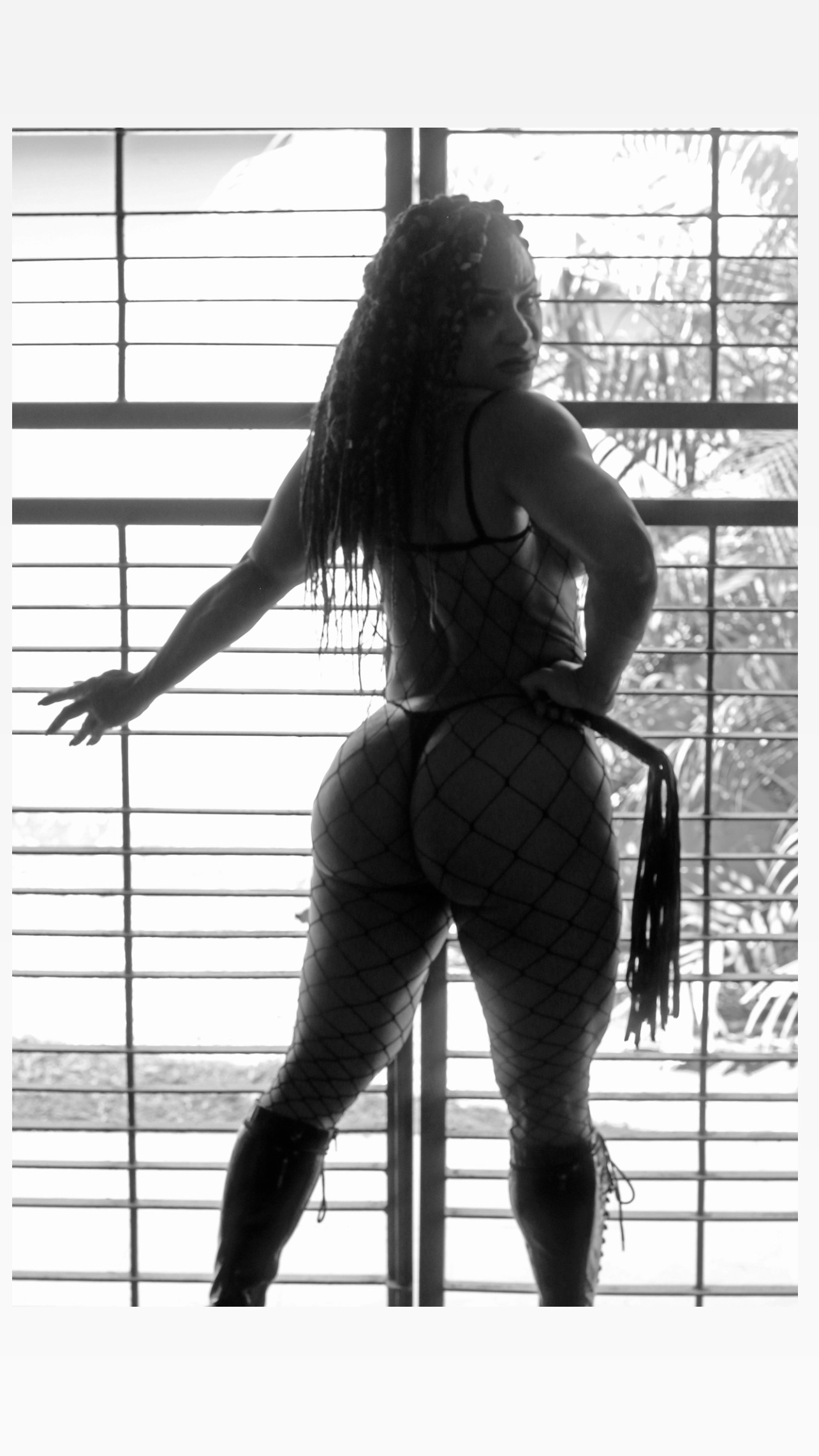 Thank you AMSTERDAM … You got me warmed up
Now I am taking over GERMANY…
My victims are waiting in COLOGNE before I give my little Germas a tiny break and I go to BRUSSELS for the weekend…
You little boys cannot keep up with me…that's for sure
You should definitely come see me …
exotic
erotic
experience your every fantasy come true
Reviews
Old Reviews
Marvin0815
12/25/2021
I met Mirage in november at frankfurt. She is small but have a very muscular body. She is very strong and very friendly. No clock watcher. Her posing is excellent and we have a very good sensual session. I hope that I can meet her again next year. It was a great pleasure to met her.

alexM
11/21/2021
I recently met Mirage and I've gotta say this session experience will be pretty hard to beat. Not only was her body absolutely stunning – what she considered "off season" was just the perfect blend between rock hard, well defined muscle and a sexy feminine look. Her legs are incredible, her lat spread the best I've ever seen on a girl and her biceps are dense and vascular. I'm 6'3″ and lift/carry wasn't even a challenge to her. But what really sets her apart is her laid back, easy going, funny and sensual personality.

Hope she'll be back soon.

tulsti
11/14/2021
I have had a session with her during her stay in Hannover. I was overwhelmed by the physique. She is very strong and under her soft skin, hard muscles are working. With a smile on her face she scissored me effordless and made me tap. Once done with me whe had a more sensual part — she was not shy flexing for me and enjoyed being worshipped. All in all a great time with a charming lady.

Anonymous
10/06/2021
I hope I can book a grappling session with her in november in Amsterdam.

Del4
03/03/2020
I have seen Mirage twice when she has visited London and she is unbelievable. She has incredible size and definition even when off season and is stunning (not just bodybuilder stunning). Seen her for muscle worship primarily but when rolling around on the bed, and she was able to pin me down and trap me into holds very easily. She is evidently naturally dominant, however combines this with being even more sensual than I anticipated. The icing on the cake was when I was sitting on her lap worshipping her, she then stood up lifting me in a bearhug, easily holding my 180+lbs in the air. The almost perfect session and I can't wait to see her again – run, don't walk to see her!

Mr_P
08/25/2019
If you're lucky enough to meet Madame Mirage then be prepared to fall in love. We all know that she has a world-class physique and a beautifully photogenic face, but what makes a really special session is chemistry, enthusiasm and personality. Even though in 'off-season' shape she was defined and vascular, an overwhelming amount of power-packed muscle on a relatively small frame. And when this feminine muscle is put to use, either in posing or physical domination, your breath will be taken away. A quick squeeze accompanied by a smile or a giggle and you have no choice but to submit to this hugely exciting temptress. A lyrical Caribbean accent, deep brown eyes, quick whit, a girl of your dreams that will put you at ease and fulfil your fantasies, just let her know what's your preference and she'll make sure that you will walk out a happy human. Total fun! Total pleasure! 10 out of 10.

Muscleloverr
05/08/2019
Mirage is one of the most amazing female bodybuilders that you will ever see! The sheer quantity of muscle mass that she carries on her small frame, is truly amazing!! All the while maintaining such a feminine appearance. She really does stand out amongst the top quality female bodybuilders, today..and in the past.
And during my session with her, she was as sweet and accommodating as could be. I will see her again!

SHOWICECOLD
05/05/2019
03/18/2019: "MIRAGE is an aspiring MMA fighter and she gave me the total mixed fighting beat down experience. She is very skilled in putting you in headlocks, scissors, and full nelson positions. I tapped out quick after she applied full pressure. She would smile and say "TAP OUT"….you have no choice but to comply. The pain is too strong. If you're into Trampling, MIRAGE would push you too your limit with brutally jumping up and down on your chest and stomach. She stomped me in my chest continuously until I screamed mercy mercy….Flying knees she jumped off the couch landing on my chest, stomach, and back. Flying FEETS she jumped off the bed landing on my Head, Chest, Stomach, and Back. She stood on my head with both feet until I screamed mercy mercy mercy..Goddess MIRAGE Laughed at me and stuck her foot in my mouth to shut me up. I worshipped her feet as she stood on my head. GODDESS MIRAGE IS A ISLAND BEAUTY, SHE IS A DREAM COME TRUE…… I can't wait to see her again soon in Atlanta.

madisonmartini
05/05/2019
Sessions with Mirage are amazing. I've done 3 of them with her. I just had to go back. She's every bit as awe inspiring in person as her photos and she is just really fun. We did some role play, and she is the absolute best. And that body is one of the best I've ever seen. She took great care of me and I will definitely see her again.

Anonymous
05/05/2019
I have sessioned with Mirage several times now, and wow, what a Goddess. Her facial beauty is second to none, her skin is flawless and her muscles are off the charts. Somehow she is even more beautiful in person than in her stunning photos.

But she is much more than that. Over the years we have gotten to know each other and I can honestly say that Mirage is warm, kind hearted, classy, and overwhelmingly charming. She will put you at ease the moment you are with her.

She never once watched the clock with me, and every session with her was different. She is one of those ladies who is oozing with passion and sensuality, and who genuinely enjoys her time with you.

I am truly sorry to hear that one person did not have a good experience with her. The same thing happened to me once with a well respected lady on this site, so I understand how it feels, but I can confidently say that this will be the exception rather than the norm with Mirage. If you want a best-in-class session experience, then she is the one for you.

Anonymous
05/05/2019
Mirage is an incredible women – beautiful, muscular and fun. She was engaging, strong and sensual all in one session – I would recommend her to anyone wanting to experience a session with an absolute muscle goddess!! I have had sessions with many on this site and was incredibly excited to see that she is back in action!

TJVaudou0808
05/05/2019
Madame Mirage is one of the best by far in terms of sexual muscle pleasure……my West Indian muscular goddess 🇹🇹💪❤😋👌

Anonymous
05/04/2019
I recently had a session with Mirage – all I can say is she is incredible! First of all she is gorgeous – like drop dead gorgeous. Then she has a fantastic personality – very fun to be with. She will not rush things and is very accommodating as far as wrestling goes. I have had many sessions and she's the best by far – not even close. I highly recommend Mirage for your next session – you won't be disappointed.

07/06/2016
Madame Mirage wow a truly gorgeous lady even more so in person than online. She made me feel comfortable quickly and is a true charmer with her personality. Real laid back and easygoing. She truly seemed to be enjoying the session just as much as I did. She claimed she wasn't at "her best" cause she was tired from the earlier sessions. But 80% of her best is still way better than any other person's BEST day ever. Strong yet elegant and perfect in every way. Definitely recommend

">