Madison Swan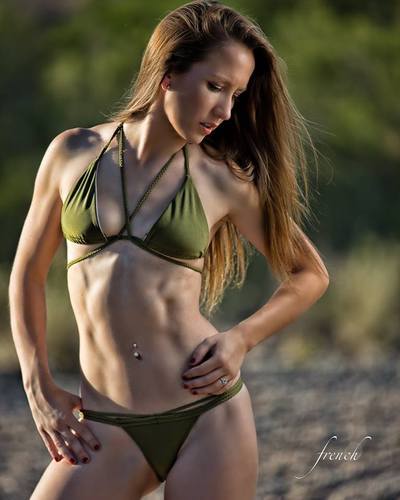 Contact
Location:&nbspUnited States , Arizona, Phoenix
Email: [email protected]
Last Activity: 12/11/2022
Stats
Height: 5'5" - 165 cm
Weight: 120 lbs - 54.4 kg
Physique: Athletic
About
Happy Wrestling!
I am an energetic, strong female wrestler with a passion for head scissors! I have been in the industry since 2011! In 2013, I transitioned to wrestling and modeling full-time! I have been providing personalized sessions on SessionGirls since 2018. I began working for the company FemWrestlingRooms. This company opened the doors for me to discover the dominant and strong woman within me! From there, I began to explore my new found passion. I began to explore other fetish productions and fell into artistic modeling! Soon after, I was so comfortable in my own skin became a very pro-active, professional artistic nude model. After this, I was determined to sharpen and fine-tune my wrestling skills! I began training as a Professional Indy-Wrestler, however, felt a pull back into the fetish industry! (YOU are ALL so much more FUN!!!) Anyways, I consider myself to be more submissive then dominate, however, I many people call me a classic SWITCH!
I am currently offering the following services: personalized sessions, Skype/video/phone/text session, photoshoots, and custom videos. Most importantly, I am not here to hurt anyone (unless that is what you want :)), I am here to have fun and enjoy the experience together! I am a professional and I expect to be treated as a professional. I do require a non-refundable deposit for any pre-booked sessions, especially for first time clients. I am currently offering travel across the USA, as well.
***ALL RATES ARE SUBJECT TO CHANGE AT MY DISCREATION***
Personalized Bikini Style Sessions:
30 Minutes- $250
1 Hour- $400
2 Hour- $700
3 +Hour- $300 per hour
Full Day Session-$2,000
8 Hours of Session Time with 1 Hour Meal-Time- 9 Hours
+Topless is Additional $50 per hour +Nude is Additional $100 per hour
Skype Video/Phone/Text Sessions:
Skype or Video Style-$100 per hour +Topless is $150 per hour +Nude is $200 per hour)
Phone Chat Style-$75 per hour
Text Chat Style-$50 per hour
Private Photo Shoots: 
$100 per Hour for Athletic, Bikini and Lingerie
$150 per Hour for Above, Implied Nude, and Artistic Nude
Custom Video Shoots: 
***Typically Two Week Turn-A-Round from Purchase Date****
$100 per 10 minutes per model
+$50 fee for topless models  +$100 fee for nude models
Additional $50 filming and editing fee for 10-20 minute videos; $100 fee for 20+ minute videos
Examples: A 15 minute custom solo POV video with topless is $250
                A 10 minute custom with 2 models is $250
Please Contact me by Email for Bookings and Questions!
***ATTENTION: The Session rates will Change/Increase starting JANUARY 2023. Thank you for understanding.***
Services Offered
Private Webcam / Skype / Video Chat
Phone Chat
Other Webcam Shows
Semi-Competitive Wrestling
Fantasy Wrestling
Pro Wrestling
Submission Wrestling
Pin Wrestling
MMAJudo
Semi-Competitive Boxing
Fantasy Boxing
Fantasy Kickboxing
Fantasy Catfighting
Tag Team Matches
Armwrestling
Foxy
Boxing
Female vs Female
Tickle Wrestling
Scissoring
Custom Videos
Feats of Strength
Lift and Carry
Belly PunchingIn-Gym
Training
Travel
| | | | | |
| --- | --- | --- | --- | --- |
| Date Begins | Date Ends | City | Area | Country |
My Gallery
Events
Reviews
Old Reviews
jheadofficialref
11/15/2021
What can I say about Madison. She is awesome. She is the total package. She is a great Wrestler and she knows her stuff. From a Producer stand point I have really learned a lot from her. She is a Great Friend and I will always work with her. Everyone needs to book Madison. To the people that don't you will miss out on knowing such a beautiful human being. Though I am late on posting this I hope she forgives me if not I bet I'm getting my ass kicked by her but seriously I mean every word. She is amazing!
Larry123
11/06/2021
Great friend and session wrestler I highly recommend her
Anonymous
10/20/2021
Hey It's Kyle and I'm really Intrested in doing a headscissors wrestling challenge with you Madison in Madison WI
Larry123
09/12/2021
Great person great session I had a great time I highly recommend her she makes it fun
sbt828
08/27/2021
Despite the rave reviews, I was hesitant to arrange a session with Madison. Something about her photos and videos made her seem a little stiff and distant, so I hemmed and hawed up until the last minute before I finally booked.
Let me tell you. I couldn't have been more wrong with my impression. Madison is warm, friendly, and possesses a sultry charm that few red-blooded American men could resist.
She loves wrestling and is anxious to give you what you want, so be careful what you ask for! I told her to go all out, and she choked me unconscious in less than two minutes! I don't go into a session looking to "win," but I did my best to escape the death grip she had on me.
Outweighing her by more than 40 pounds made no difference. Madison sent me to another planet for what seemed like hours but was only about 30 seconds from what she told me. Later on, I learned that she could probably crack ribs with her body scissors.
Madison is a true free-spirit and an amazing conversationalist. She can speak intelligently on subjects ranging from spirituality to motorcycles and even DIY auto repair.
Bottom line. I try to avoid decadent pleasures on the grounds that how can I endure pain if I can't deny myself pleasure? Everyone has to draw their line somewhere, but if you want to reward yourself for a lot of hard work, no Hollywood Mogul or Wall St Fat Cat could do better than Madison.
If you can make the drive to her location and back in one day, do it.
Scjobber
08/24/2021
Just had another pro match with Madison. What a blast! This was my third or fourth. Gets better each time as was learn each other's moves and preferences. So fun just to chat with her and watch her get in character for a match. Guys, this lady has my highest recommendation. Book her if she comes to a city near you!!!
Anonymous
08/02/2021
I met Madison for the first time in Connecticut this past week and I concur with all of the superlatives that describe her as deceptively strong, extraordinarily easy to work with and charming beyond expectations. So rather than repeat what has been reported many times, let me mention a couple of her other characteristics that I found even more commendable. First, Madison is very, very creative. Every time I threw an idea out, she found ways to make it better. A role-play I thought wouldn't work, she instantly transformed it into something that was not just workable, but perfect. Additionally, Madison has a wonderful sense of humor. Whether it was mocking me as I was trapped in her reverse figure-four scissors or one-liners out of the blue that left me in stitches she demonstrated a quick wit that kept me smiling for days afterwards. A unique blend of athleticism, intelligence and personality, Madison is a pleasure to work with. I hope I'll get another chance when she next passes through my area.
Anonymous
07/29/2021
I just had an amazing session with Madison. She was so accommodating and did everything she could to make it a great experience. Others have said it and they're right – her muscles are no joke! Madison has rock solid abs and she is incredibly strong. She was also great to talk with and very sweet. I can't wait to see her again!!
Jay17
07/25/2021
Had a session today with Madison, it was kind of last minute but she was all for it. Such a pleasure to work with and talk to. She does not rush. Fulfilled everything we talked about in advance, and for being a small girl she's as tough as they come. Scissors, facesitting, wrestling..trust me she does not go easy. Such a great person and most definitely will book again when she's around my area.
Mattslapper123
07/21/2021
A few days ago I had my second match with the sexy and devastating Madison Swan in Syracuse. It had been more than a year since we last wrestled, and I was once again awestruck at how quick and strong her ripped body is. The fact that she spent the better part of last year recovering from a near fatal car accident makes her killer physique even more unbelievable.
Even though I love to job in vicious pro, and she destroyed me 7 to 2 in promissions, I did get her to submit to a body scissors and a grapevine. For anyone looking for a lady wrestler who can job, the way she squeaks when your working her in a hold is off the charts adorable!
My hopes for a win were short lived, however, as she turned up the heel dial and punished me all over the mat. Her reverse figure four head scissors had me whimpering and begging for mercy, and her RNC had me tapping frantically to submit. Always safe and sane, she'd giggle, release me and slap another hold or impact on me before I could counter. She kept me dazed and confused as her domination continued with leg and elbow drops, open hand pro chops that felt like lightning, and a full weight flying back to belly splosh that had me flopping and twitching like a fish! For good measure, she pinned me in a schoolgirl with gut punches that still have me sore days later. Then, remembering my foot fetish, she completely smothered me until I was completely helpless.
Safe, sensual, and accommodating, Madison has a knack for tailoring your session to give you exactly what you ask for. She's quick to tell you how much she loves to be a session wrestler, a fact you'll realize the first few minutes your there. I can't wait til our next match!
SomeDudeOverThere
07/09/2021
I had the pleasure of enjoying a GREAT boxing/kickboxing session with Madison when she came to St Louis! She's a HELLUVALOT stronger than she looks! She caught me with a body blow that left me shook and thinking "did that just come from her!?".
She was super sweet and extremely welcoming! Definitely a great time was had and if she's ever in your area, do yourself a favor and book her!
jheadofficialref
06/25/2021
I met up with Madison earlier this month to shoot some Wrestling content. This wasn't the first time I met her. She truly is amazing. One of the sweetest caring hard working woman I know. She loves what she does. I have learned so much from her from a Producers stand point and I am forever grateful! As a Wrestler she knows her stuff. She will get you locked up in numerous holds that will make you Tap Ot. Her scissors and chokes will have you gasping for air. She is the total package. Everyone needs to book her!.
Willboxes
06/23/2021
Sent several emails, even tried contacting her on Twitter with no response for several weeks. Don't know if she is still doing sessions although she says on here that she's currently traveling.
Zammie
06/21/2021
Very nice strong set or abs! They take punches well. Very strong legs definitely she stronger than she may look! Do not hesitate or miss Madison Swan if she is in your area! Absolute sweet heart and fun!
SomeDudeOverThere
12/06/2019
Missed her the last time she came through STL, hopefully she comes through again!
texmoor
11/29/2019
Had an amazing fantasy boxing session with Madison in Austin a few months ago. She was great and played really into the fantasy just like her videos. It was very easy to communicate with her to setup the session. I would love to see her again!
Anonymous
08/23/2019
I met Madison this week in Austin for an afternoon of wrestling and boxing, and I have to confess it was the best session I've had yet! She's even more lovely in person, and a natural at the session game. Incredibly strong, skilled at wrestling techniques, and she's the best with trash talk and roleplay, Madison Swan is the total package, 10 out of 10!
jayhawker1610
08/23/2019
I had a session with Madison today. This was my 2nd session with her. OMG, it was so much fun. She mixed the session up between semi-competitive, practice holds, and arm wrestling. If you are looking for a girl with great physical skills, athleticism, personality, and beauty, Madison is your gal. At one point, Madison had sprained her hand. And how did she respond? She made me tap out by just using 1 hand. I am 6'0″ tall and I weigh 230 lbs. Madison had no problem controlling me. Even while taking breaks, she is so much fun just to talk to. This session girl is a must experience. I can't wait for her to come back to my area again.
Scjobber
08/07/2019
Just had a two hour pro fantasy session with Madison. I cannot imagine that there is a better pro fantasy session wrestler in the country than Madison. She has a great personality, put you at ease, is easy to communicate with, and gives her all during the session. If I had one Free session and could use it with any lady on session girls, I would choose Madison. Bottom line: if pro fantasy is your thing, look no further than Madison Swan. You will not be disappointed.
tb8601
08/06/2019
Madison was so much fun to session with and provided an amazing experience. I am pretty choosy when it comes to who and how often I decide to schedule a session but when I noticed that she was coming through my area I couldn't resist reaching out to her.
My session with her was a mix of semi-competitive and fantasy wrestling and light boxing. She admitted up front that she was a bit new to boxing but honestly she was really good at providing what I asked for and she caught me with some really good punches. Had she not mentioned that she was new then I wouldn't have even known any better.
Her wrestling skills were very impressive and her strength was mind blowing considering her size. In looking at her pictures I knew that she was fit with a defined body, but her upper and lower body strength was very surprising.
Overall I would definitely encourage booking with Madison if you're looking for a fun time and a good challenge on the mats. Even though she submitted me every round 🙂 I had a great time and wouldn't hesitate to book with her again.
TonyDC
08/03/2019
Just had my second session with Madison and it was better than the first, which I wasn't sure was possible! She is so amazingly strong in such a small package. I love straight hand chokes and hers are unbelievable!! All the rock climbing she does means that she has a grip out of this world!! I have been choked by some strong women but she has one of the best even with small delicate-LOOKING hands!!! Her feet are so wonderful too. She choked me with them, she smothered me with them and I only wanted more and more. Thank goodness I booked three hours although that wasn't enough time either! Madison is fun to talk to and of course, very beautiful. She may be the strongest pound-for-pound sessioner I've ever been thoroughly dominated by!!!
spider78779
08/02/2019
Madison is a really fun person to session with. She is a LOT stronger than she looks. She might look slim but she is all muscle. If she gets her hands on you, watch out or you'll be stuck in her vice grip. She is easy to talk to and makes the session go by quickly. Very professional. Definitely recommended.
Anonymous
08/02/2019
Recently had my first ever session with Madison and it was a great first experience! She was very quick with responses and made setting everything up easy. We had a semi-comp wrestling match. I have a solid 60lbs on her, but let me tell you, this girl is strong and knows her way around the mats! Not to mention, she's pretty much a monkey, so good luck getting her off you! I definitely recommend Madison if she's in your area!
Willboxes
07/25/2019
I just had a competitive boxing session with Madison and she was fantastic! We talked about the session beforehand and she did everything I asked. I wanted her to try her hardest without holding back and she did just that. She even took a few punches to her mouth and didn't complain. It made her come at me even harder. She's not only beautiful but very strong as well. She was warm and kind and I cannot recommend her more highly. If Madison is in your town, book her!
Mattslapper123
07/23/2019
Madison Swan
Madison is the quintessential girl next door…. if the girl next door mesmerizes you with her giggles, smile, and wit, then transforms into a super sexy, trash talking, hard hitting indy pro trained wrestlerette! I dare you to tell her pro wrestling is fake! I made the mistake of telling her I am really into leg drops. Picture barefoot Vevet McIntyre leaping upwards to get more downward impact on her hapless opponents! Multiple times she used them to set me up for finishers like the figure four leg lock, a bouncing anaconda head scissors that had me gurgling, and the first indian deathlock I have ever been put in. Shes accommodating, safe and sane, but if you ask for rough pro, your going to know how an 80's jobber felt the day after a match. While she loves to dominate men, she also loves to job for other women wrestlers. That conversation alone was worth the price of admission!
Some of the girls her age lack confidence and maturity. Madison drove cross country in a van she rebuilt herself. Fearless. We lost track of time talking about wrestling, rock climbing, and people in general. Wise beyond her years, this attractive little lady is going places. Dont miss an opportunity to meet her.
-Mattslapper123
Chris "Sharky"
07/10/2019
I had Madison on my wish list for quite a while now, and I finally got the chance to meet her. I'll just say….WOWWW ! Guys, she's a very attractive, very SEXY woman ! Her personality shines through the most 🙂 I prefer a fantasy type of session, and she comes through, to say the least. She very skilled, and a lot stronger than she looks ! She had me tapping quite a few times, but also showed me the fantasy side, as I had requested. Time flew by, and a great part, she is not a clock watcher. I HIGHLY recommend her for a session !! I know I'll see her again whenever I get the chance !
Dance1231
06/28/2019
I had a wonderful session with Madison, she was very polite, down to earth and she just made the session just flow. And FYI she can wrestle and hit har guys. It was great and look forward to seeing her work
Anonymous
06/23/2019
I recently had a session with Madison. This was my first experience with a Session Girl. Madison greeted me at the door wearing a very attrative 2-piece swimming suit. She was wonderful to talk to and had a great personality. Madison explained to me how a session worked, and 5 minutes later I was taping the mat. I was twice the size of her, but that didn't matter. Time and time again, Madison had me taping out. And while taking some breaks, we did some fantasy wrestling where Madison displayed more of her skills. The session ended with some foot worship. It was an awesome experience and I will definately see her again.
Anonymous
06/20/2019
I had my first session with Madison today. I was met at the door by the most fit woman I have ever seen wearing a 2-piece bathing suit. She has a phenomenal personality. Extremely easy to talk to. One of the nicest people you will ever meet. This was my first session ever, so Madison explained how a session worked, and then we had a semi-competitive session. And five minutes later I was tapping out. I was twice the size of Madison, but that was no problem for her. She had me tapping out on a regular basis. She will squeeze until you tap. To take some breaks, we did some fantasy wrestling where she was able to show off some more of her skills. We ended the session with some foot worship. If you are looking for an attractive, physically fit woman with a great personality who can squeeze you until you tap, Madison is your girl.
Dean420W
06/19/2019
I just had a session with Madison yesterday and I couldn't have picked a better person to have my first session with. I highly recommend having a session with Madison Swan. I wrote a review about her before and it never got approved so I hope this one does.
Dean420W
06/18/2019
I just had session with Madison and it was amazing! She was realy nice and she made me feel welcome and comfortable for my first session and even taught me a sleeper hold. She's so beautiful she's in great shade and she's a pro at performing her wrestling moves on you and putting you to sleep. She's alot stronger then she looks to and she's good a squeezing you with her legs. I can't wait until my next session with Madison only next time I need to have a 2 hour session instead of a 1 hour session. I'm not going to lie I never wanted the session to end.
rhymeswithhattrick
06/09/2019
I had my first ever session with Madison recently in the SF Bay Area. Had zero problems with setting up the appointment. There was a slight issue with the meetup location but Madison was quick to communicate and resolve it.
My hour consisted a few rounds of semi-comp boxing and a few rounds of semi-comp submission wrestling. Boxing is more my thing and I fared better against her at that, but ironically I enjoyed the wrestling parts much more in which she completely dominated me in.
Part of it was the dimensions of the room we did our session in — there wasn't a lot of open floor to move around on for boxing and we did wrestling on the bed. But it seems like grappling is more her forte and felt she was able to go at me more intensely. I'm an inch taller and about 25-30 lbs. heavier I was never even close to taking her down or submitting her. After a while I stopped counting how many times she tapped me.
Aside from her skills and technique she's super friendly and easy to talk to. Being a bit nervous about my first time, I probably seemed super awkward throughout the hour. But she did her best to make me feel as comfortable.
Given the chance, I'd meet up with her again without hesitation. Maybe I'll take grappling classes before I do so I'll have some sort of chance next time.
Thank you for the amazing intro to session wrestling Madison!
Anonymous
04/25/2019
I had an hour-long wrestling session with Madison recently and it was worth every penny. We did semi-comp wrestling with a little bit of role play. She was excellent at both. When I first saw her, I thought I would break her in half because she looked so skinny, but she quickly corrected that misconception, getting me in headlocks, scissor holds, even managing to get my arms behind my back a few times. Once she locked me in a hold, she was so strong that there was no getting out of it. The few times I was able to use my size advantage to get on top of her and try to make her tap out, she was able to adjust, get out from under me, and end up making me tap out.
She's also got a great personality. She was warm and engaging from the moment we met and has a good sense of humor. We did a little bit of role play towards the tail end of the session. She dove right into it, playing it perfectly and knowing when to talk some playful shit.
I was very satisfied with the session and will definitely session with her again when I get the chance!
JayNineteen
01/13/2019
I recently met up with Madison Swan for a session that had a mix of semi-comp and fantasy/domination elements and from start to finish it was a great experience. First off, Madison is an all-around excellent communicator; she responded to email promptly and setting up our session was a breeze. When we met for our session, she was engaging, informative, and lots of fun to talk with. She's also hella cute – even more than her pictures might suggest.
But don't be fooled by either how nice, friendly and welcoming Madison can be or by her slim figure. Dismiss her as just another pretty face and you'll get pummeled into next week. This woman takes great pleasure in taking control and dominating her sessions and she has the powerful, athletic physique to make it happen. Seriously, she's about 98.9% lean muscle specifically engineered to punish unwitting men (and, of course, witting ones too). Madison's array of pins, chokes, and scissor holds kept me under her control the whole time, even when things got a little bit more competitive than expected.
I left feeling a little bit battered and a little bit woozy (and a little bit disappointed that I hadn't scheduled a second hour), but also feeling entirely satisfied and delighted that we were able to get together. I'll certainly be keeping an eye on her schedule to see when she'll be in my area again in the future!
Wrestler 1
12/27/2018
Guys. I had the pleasure of meeting Madison tonight and all I can say is 'Wow". When she first came out dressed in a very sexy one piece outfit I said to myself 'How is this beautiful, sexy, petite girl going to know any wrestling holds and make me tap?" Even though I am much more into the Fantasy type sessions I like a little tussle. Well, as soon as we began on the bed, for the remaining two hours I was dominated, humiliated, pinned, choked, face sat and made to kiss her feet and booty!!!!! And she did this all with a sexy smile and demeanor throughout the session. She enjoyed seeing me squirm, suffer and beg to be released from one of her many scissor holds, chokes, grapevines, etc. It didn't matter the hold, when she wanted to make me tap..she did. Her scissors holds made me dizzy!!!
Needless, to say that " beautifully, sexy, petite, kicked my ass for the entire two hours and, I loved it all. If you are thinking of what it would be like to have a smoking hot girl completely dominate you in the sexiest voice ever then, do yourself a favor and book a session with Madison. You will love it as I did. Can't wait to see you again..Thanks Madison 😊
danfredo
12/23/2018
I had the pleasure of meeting Madison Swan for a playful, non-competitive wrestling session. A lot of planning was involved, as I sponsored her trip to the east coast to meet me. I can assure you that the planning could not have been easier or more pleasant as Madison responds vial email communication promptly, professionally, and honestly.
We both had some time to kill on the day of our session, so we met up at a local bar for beer and apps. Madison is a complete joy to "hang with," as she is very personable, intelligent, and interesting.
The session could not have been better. Madison truly has a "sixth sense" of knowing just what I wanted in a session, and we enjoyed a playful and sexy "romp." There is nothing at all "fake" about Madison, and her laughter is infectious. She is beautiful, strong, agile, fun, and sexy as hell. Oh, did I mention those abs??? I cannot wait to meet up again!!
08/16/2018
Recently sessioned with Madison and was extremely happy with the experience. I'm new to the session game but she communicated well, worked with me on a plan and I had a great time. She seemed genuine in making sure I had a good time and is very easy to talk to. She keeps herself in great shape, is very attractive and a very capable wrestler. I'd session with her again in a heartbeat if I get the chance.
07/31/2018
Madison is amazing. She was very communicative when setting up our session and she is so beautiful. The session was one of the best I've ever had, and I have sessioned with some greats. I like to mostly be dominated and put in many holds, mostly chokes and smothers. Boy did Madison oblige. She went from hold to hold, each one perfect from a technical perspective. I don't like being knocked out but I do like getting in the ballpark — we talked about that and her sleeper holds did exactly that. Also, her straight hand chokes were amazing because she will stare right into your eyes, first with serious intensity and then with an evil smirk. It was wonderful. I truly didn't want to tap, but had to eventually. She is very strong for her size, and did I mention so pretty? And if you are into feet, hers are so beautiful and she will smother or choke the heck out of you with them if you ask her to…which I did, and she did many, many times! I only wish she lived closer!! Hopefully, she'll be back out east soon because I want a two hour session next time for sure!!!
07/30/2018
Everyone is saying what a great session girl madison is she texted me once then never heard from her
Joe p s if a session girl wants a reference how are the girls supposed to remember everyone
07/29/2018
Yesterday, I had a boxing session with Madison, and such a great time. She's fairly new to boxing outside of the scripted videos, so I played trainer while tossing back some body shots. And…it was a lot of fun! She picked up some technical things pretty fast. I cannot wait to session with her again. I don't usually say that.
Unsure about a session with Madison? I'll say this… she's a professional…not one of those sessiongirls who carry some BS attitude and dumb email rules. She was pleasant and worked out details. Just don't be a jerk or take advantage of this.
So…Book a session, and see for yourself…Glad I did!
07/25/2018
I had the pleasure to work with Madison, and it was an fantastic session. She is really cool and laid back and easy to talk to, as well as being very beautiful. On mat, she is a very competitive wrestler who doesn't like to lose and will give everything she has and then some. I would highly recommend a a session with Madison, you won't be disappointed!
07/25/2018
Just had a GREAT session with the lovely Madison! Communication was easy and she followed my requested roleplay scenario perfectly. She was great as both the victim and the victor and her trash talking was perfect! Madison is a beautiful lady (with GORGEOUS feet) who I would definitely like to meet again!
07/24/2018
Had a session with Madison on 7/22/18. Madison is awesome. Her wrestling skills are fantastic and she can punch hard too. She is very friendly, and communicates well. She is gorgeous and athletic so if you like athletic & strong girls, Madison is a great choice. Don't pass up on Madison. If she is in your city be sure to session with her! Thank you Madison
07/22/2018
Had the pleasure of shooting my very first customs clip as an up and coming producer with Madison I don't think I could have found a better model to work with she was as sweet and easy to talk to as she is beautiful and btw her pictures don't do her justice she's breathtaking in person she also helped tremendously with advice to give to an up start like myself she's cool af I cant say enough about her 10/10
07/21/2018
Had a one hour session with Madison today. It was my very first session. Madison was very accommodating on the time and instantly likable and easy to talk with. She was excited to
work with me to fulfill my wishes. She was all over me like a super ninja, if she wraps her
arms or legs around your neck you have two choices, tap out or pass out. The lights almost
went out for me twice tapping out at last second. Once she has you locked into her camel clutch it is over, no where to go. She has an amazing variety of holds she applied to perfection.
I lost count of times I had to tap out. I thought I was a tough guy, out weighed her by 40 lbs
but forget it, she it so quick and precise you are on your way to bye bye land before you know it. Her belly punches and chest slaps were devastating. She was simply amazing and I will definitely be the first on her list if she is in my area again. Thank you Madison you are amazing!
07/16/2018
I had a fantastic session with Madison!
Communication with her was professional and prompt. She was very accommodating for my schedule.
We did a semi-competitive session with some scissors, domination and role play.
She was enthusiastic about her role and played her part well.
Her scissors were great, but then I asked for her to go all-out and I was quickly seeing stars and squealing like a bitch.
She had a great repertoire of holds and pins which she happily tapped me out in over and over.
Madison looks even better in person than her pictures. You do not have an excuse to miss a session with her if she is coming to your town!
07/05/2018
Madison was kind enough to give me my first ever session when she vistited LA and I must say I couldn't of had more fun! She was kind and communication was smooth, she was willing to listen to every little detail on what I wanted and when it finally came time to have our session, it could not have gone better! We had a 2 hour fantasy session and he wrestling skills and acting were easily 10/10. Her legs are lethal but if you manage to avoid those she has a bunch of other holds at her disposal. We went back and forth and her trash talking and move set were perfect. If she's in your area I'd definitely recommend sessioning with her! She's great, she's co-operative, she's fun, and she's super nice. She'll take the time to make sure your session is perfect and that's really all you could ask for. I can't wait to session with her again!
06/28/2018
I have exchanged several emails with this beautiful woman scheduling a session during her upcoming road trip and I couldn't be more excited to meet her. She responds quickly and has answered all my questions putting my mind at ease. She really seems to care about the session and asks great questions making sure you are set up for a great time. I have never been more excited for a session.
06/22/2018
I had the pleasure of wrestling this lovely lady earlier this month and it was an enjoyable time! She is super friendly and been in this industry long enough to really consider what you're looking for! Will certainly contact her again!!
">