LAYLANILOVE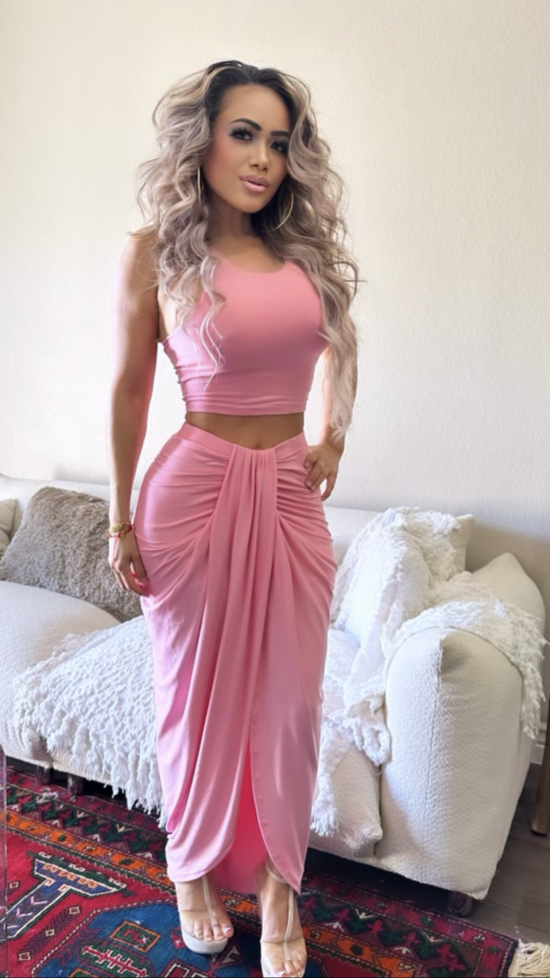 Contact
Location:&nbspUnited States , Arizona, Phoenix
Email: [email protected]
Last Activity: 06/01/2023
Stats
Height: 5'2" - 157 cm
Weight: 120 lbs - 54.4 kg
Physique: Slim
Years Of Experience: 1-5 years
About
Im very down to earth…free spirit and just love to surround myself with great company. People who who can make me laugh and just cherish each day as it comes.
Specialities: PROFESSIONAL Swedish massage, fantasy wrestling, domination, foxing boxing, role-play, arm wrestling, belly punching, scissors sessions, custom-designed sessions, and personal training.
REQUIREMENTS/LIMITATIONS: $150 DEPOSIT FOR EVERY HOUR YOU WANT BOOKED. DEPOSIT IS REQUIRED!!!! You can drop off in person, cash app, venmo, no exceptions! I WILL NOT give out my phone number until the deposit is received. I WILL NOT carry on back and forth emailing. I will charge for more than 5 emails exchange ($20 per email). Know what type of session, date, location, and time before emailing me. Deposits are non-refundable if you cancel, cannot make it or fail to read my limitations or my emails. Cancellation will result in deposit lost and the full amount of session is due. If the session is not paid in 24 hours after canceling, the client will be reported as a time-waster/scammer on all the session girl forums for girls not to book that client. I will refund your deposit IF I CANCEL and you cannot meet me another time. You cannot pay more than the deposit thru the apps, NO EXCEPTIONS!!! I AM NOT responsible if you send the deposit to the wrong email address or app. Once the session is booked, you cannot change the time, date, or location, if you do deposit is lost and a new deposit will have to be remitted for a new session. Upon arrival, the remaining amount due for the session will be in CASH ONLY and collected, no exceptions! Absolutely no sex, no genital touching, licking, or mouth to mouth kissing!!!! I'm not a prostitute!!!! IF you ask or try to violate my limitations, the session will end immediately and no refund will be issued. I will also report you as a pervert/bad guy/time-waster on all the session sites warning other girls. I DO NOT TOLERATE DISRESPECT!!!!! NYC outcalls you are responsible for paying for toll and parking.
Also please know I charge a fee for my incalls sessions.  Location is provided on the day of your session. Rates start at $500 and up for the first hour. And $350 per hour after the first hour. Also their May be additional $150 deposit incudes fee for in call location. Tips are greatly appreciated💗
Current photos are posted.
Additional Information: I have a small frame. I have 32 F breast, 24 inch waist
Last minute appointments 99% chance I can not do.  Please book in advance.
Services Offered
Private Webcam / Skype / Video Chat
Phone Chat
Fantasy Wrestling
Fantasy Boxing
Fantasy Catfighting
Armwrestling
Tickle Wrestling
Scissoring
Posing / Modeling
Others: Please email request
Travel
My Gallery
Events
Reviews
Old Reviews
Anonymous
04/06/2021
Laylani is an absolute gem! I'm new to this activity, but so glad I scheduled a session with such an attractive, athletic and kind lady! Laylani was very patient and understanding of my newbie status. She is an excellent communicator and coach. We had a great conversation, played the rest by ear and I had a lovely time. I feel like I made a new, long-term friend, and now have a wonderful mentor in fantasy wrestling. I'm looking forward to learning more and seeing Laylani again soon.
John Carpenter
03/15/2021
I did a two hour session with Laylani on Saturday in Seattle on the 13th of March. I had a great time with this wonderful young lady!!
We first did some fantasy boxing. She had never done any, so we went over what to do in fantasy boxing. She was a great listener and fast listener. She actually packed quite a puncher for a little lady. She said she loved it so much, she said she was going to take boxing lessons so we could do more boxing the next time we meet.
Next came the wrestling. She was a little concerned because there was such a size difference between us (I'm 6′ 5″ 370). But we had lots of fun knowing it was going to be fantasy wrestling. And she put me in some pretty good holds that I had to tap out of. Again, very strong for her size.
She was lots of fun and the two hours just flew by. Her friendly and upbeat personality made her a pleasure to be around. If Laylani comes around to your area and you are looking for a fun girl to fantasy wrestle with, Laylani is your girl!! I know I will be booking with her the next time she comes to Seattle!!
Nick cardoso
11/18/2020
Another wonderful Session with this Gem. Laylani is a Beautiful woman with a Great personality and we definitely have fun together. She Put me to Sleep with a Standing Headscissors until I started Snoring. It was a great experience and I will be seeing her again soon. Thanks Laylani
laylanilove
11/21/2020
Always such a pleasure doing a session with you. Love how thoughtful and sweet you are. Just so happy to know that I'm able to fulfill what you ask for. I will try to not let you snore again lol.. unless u want to 😉 I can't wait to see you again. Thank you Nick💞
Nick cardoso
11/06/2020
Just had a Wonderful Session with Laylani. She is incredible and I will definitely be seeing her soon again. She is Professional and was on time. Laylani is very beautiful lady and has a great Personality. Her Headscissors will make you snore if you don't tap quickly. She definitely isn't a clock watcher and cares about her clients. I will recommend her to anyone who wants a fun and painful session lol.
laylanilove
11/08/2020Thank you for such a kind review. I had such a great time with our session. I've been so lucky to have met such great guys as yourself on this site. I look forward to seeing you again soon💞
Nick cardoso
11/06/2020
Just Had a Session with Laylani. She is Very Beautiful in person and has a great personality as well. I enjoyed our hour Together and her company. Her Legs are very strong, especially the Standing Headscissors. I will definitely be Sessioning with her again soon. Laylani was on time and very Professional. I recommend her for sure.
Anonymous
09/12/2020
Yesterday evening I had my first session with Laylani and let me just say it was great! She is absolutely gorgeous in person and I love her personality. I found myself laughing throughout the session she is so down to earth and cool to talk too. Her scissors were stronger than i expected since she is new, but I would have likely been knocked on a few occasions if I didn't tap. I would love to session with her again!
Sub boy
09/11/2020
I just had a session with this beauty and Miss Amalea Siciliano yesterday ! It was actually a double domination session . Even though she is pretty new to the scene , she is a fast learner ! Miss Laylani is gorgeous and sexy and her body is out of this world!
I was totally overwhelmed by the two of them and blessed to be in there company ! They took turns scissoring me and it was heaven ! Miss Amalea is already a Rock Star in this world and Miss Laylani is a rising star ! Her scissors were awesome and her legs are so powerful yet her skin is so soft ! And she is very instinctive during a session !
I would highly recommend a session with Laylani , and you would be lucky to have a double session with these two beauties!
slfelix
08/31/2020
I had my first session with Laylani a couple of days ago & it was beyond amazing. Scheduling the session was very easy, she's super responsive to email & very easy to talk to. On the day of the session, I was a little nervous – I'd scheduled an hour scissor session. When she arrived, I was stunned with how beautiful she really is. Her pictures don't even come close to how gorgeous she really is. Not only is she super hot, she was also able to make me feel comfortable within minutes. Since she's new to the scene, she mentioned that she didn't have much experience with scissors, which was cool since I'm pretty new too. Once she locked those amazing legs around me, I knew there was no escaping without a tap. Laylani moved through various positions & when I wouldn't tap quickly enough, she'd pour on more pressure to force the tap. During that hour, I lost count of how many times I tapped. Her strength was shocking to me – while her scissors weren't painful, within a short amount of time, I could feel my body telling me to tap! It was an amazing experience & I'm so happy to have the opportunity to meet Laylani & have a better session than I could have dreamed of. Can't wait to meet this babe again!
">