Lady Orias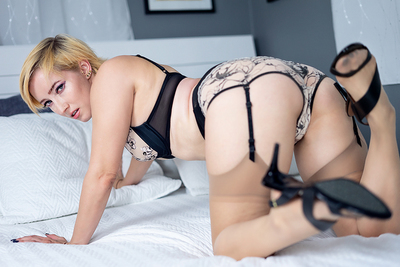 Contact
Location:&nbspUnited States , Tampa
Email: [email protected]
Last Activity: 01/18/2022
Stats
Height: 5'3" - 160 cm
Weight: 115 lbs - 52.2 kg
Physique: Slim
About
If youre trying to reach me, the easiest way to get my attention is filling out the contact form under sessions on my website or follow me on my only active social media profile where i can answer all your questions and you can prove youre serious about being in my orbit:)
https://onlyfans.com/kinkykarnival
Disciplinarian,femdom ,fitness trainer, mommy, mistress, owner, martial arts instructor,  mentor, scissor vixen, cuckoldress, wedgie warrior, footdom, trample princess, ball crusher, chastity queen, tickle fiend, punisher, spanko, BDSM instructor, Rigger, Handler, friend.
This is your chance to join me in a journey of kinky exploration and embrace the darkness within. I have been in various forms of martial arts for 15 years and in the Formal bdsm lifestyle for 17 years as well as provided authentic representation to the adult industry as a professional fetish actress since 2002.
I have extensive experience in a multitude of professional roles as well as 2 decades of personal play.
If youre a first timer, i can help you develop your playstyle, athletic ability and build your positive experiences along with helping you acquire the skills necessary to find a personal partner after your training  with me is complete.
If youre a regular sessioner,  well then come play with a piece of iconic industry history ;P  Let me take your body and mind for a spin that you will never forget 🙂
Terms: 
1) All negotiations initially must be straight to the point and secured with a deposit, then as our scheduled playdate gets closer we can begin role playing and building up the anticipation. 
2) This is my full time passion and from our initial conversation, i may have 20 sessions prior to yours.  You will wait your turn and respect my time and my other clientele.  I provide uninterrupted individualized attention during the session only.
3) DO NOT CONTACT ME FOR AN IN-PERSON SESSION IF YOURE NOT LOCATED & AVAILABLE DURING ONE OF MY POSTED TRIPS OR PLANNING ON COMING TO VISIT MY HOME STUDIO. Join my only fans and keep an eye on my schedule for your opportunity to come forward. 
4) Im a professional and by contacting me, you are engaging in contractual service which culminates in an invoice prior to services.  Do not be surprised by this.  This is a luxury lifestyle. 
5)  I will remain clothed through the duration of the session & all play is assumed to be unidirectional where I dominate you completely.  Exceptions will be made on a case by case to such as back and forth tickling with clients i have engaged prior.   
6) I do not actively engage in competitive scenarios.  Its too unsafe. 
My Rates
WEBCAM: $200/30 mins, $300/60mins
IN- PERSON:  $400/60mins, $550/90mins, $700/120mins for a play session.   I will host at my studio or my hotel room when traveling.
Travel
Currently only accepting additional travel requests in these cities for the standard session terms -Miami- -Tampa- -Orlando- -Jacksonville- -Tallahassee- -Atlanta- Savannah- If you are anywhere else you will need to fully sponsor the trip expenses in addition to my travel session rate.
Services Offered
Private Webcam / Skype / Video Chat
Phone Chat
Other Webcam Shows
Fantasy Wrestling
2 on 1 Wrestling
Couples Wrestling
Fantasy Boxing
Fantasy Catfighting
2 or More on 1 Handicap Matches
Tickle Wrestling
Scissoring
Lift and Carry
Belly PunchingIn-Gym
Training
Travel
My Gallery