Kristiana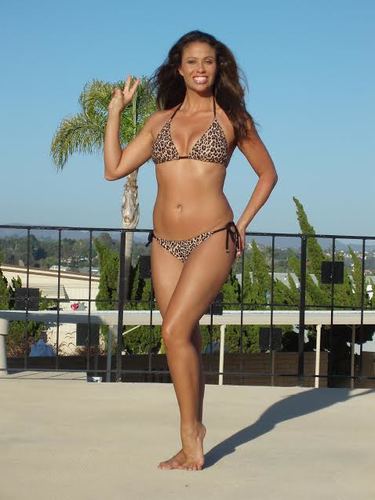 Contact
Location:&nbspUnited States , California, Los Angeles, Southern
Email: [email protected]
Last Activity: 08/11/2022
Stats
Height: 5'8" - 173 cm
Weight: 150 lbs - 68 kg
Physique: Athletic
About
Im, a female wrestler in Los Angeles. Ive done several wrestling videos for Les Femme Fatales, Ringmaster Girls, and alot of others. I regularly do wrestling sessions with guys. Im 58 tall, and weigh 145lbs., with 12 biceps. I regularly do yoga, and can defeat most women in all styles of fighting and combat. Ive been sessioning for many years I love what I do and know that you will love to have a session with me. My session folks keep coming back for more year after year. Please check out my Clips4sale store 15504 for all kinds of videos something for everyone! No sex requests or sexual activity whatsoever. Dont even ask.  See you on the mats baby!!
Services Offered
Private Webcam / Skype / Video Chat
Phone Chat
Semi-Competitive Wrestling
Fantasy Wrestling
Submission Wrestling
Pin Wrestling
Grappling
Lift and Carry
Belly PunchingIn-Gym
Training
Travel
My Gallery
Events
Reviews
Old Reviews
TheShape
12/16/2021
Had a session with Kristiana on 12/04/2021 at her place. It was awesome! It was first scissor session, and she made me feel comfortable and at ease. Kristiana will fulfill your fantasies. Responds to emails promptly, and she will make sure that you have a good time. Highly recommend her.
Anonymous
12/19/2021
Must be nice. Been trying to reach her for over a year and no response
monsterdog
11/12/2020
Kristiana is awesome knows how to wrestle and will give you a run for your money I have wrestled here numerous times and always have a blast wrestling with her
Slugging Stogie
12/23/2019
I just got a Holiday Custom Video & A Wrestling clip done for Kristiana. WOW What can I say. She is as Beautiful, Funny, Strong, & Professional as they come. 100% Customer Satisfaction. She 100% paid attention to detail/info. She went all out, A+ for effort, she even threw in a few extra bonuses & surprises. I loved every second minute & moment of Kristiana's custom vid & clip. What a great job she does & nice work she puts together. Kristiana gets an Oscar, she deserves an award/certificate for her creative story lines, she so smart with the themes & ideas. She kicks ass. She is SUPER Kristiana. She did everything & more, she delivered her Best yet. She met & matched all my request. She is a Super Star. OMW WOW amazing action. I can't watch it enough, I want MORE. If you're a Fan of Kristiana's please go order a Custom now you'll not be disappointed. I recommend you go to her Clips 4 Sale Store, She's one the greatest Mixed/Session/Custom Wrestlers of this generation. I applaud her work. Thank You Kristiana!
Anonymous
09/25/2019
Is Kristiana going to the Femdom Funtasia Fantasy Live event? Will she be there Live offering customs & sessions Sat & Sun 12-7 10-5/10-6?
Slugging Stogie
09/25/2019
Happy Birthday Kristiana! cheers enjoy. have fun, hope all is well. best wishes. all the love & the best.
05/22/2018
Kristiana is top notch. She went above & beyond during all 3 of our sessions. She was very accommodating. She showed me who's boss, she was a Knock Out, A + Wrestling Babe. She's a 10 outta 10, 5 stars, & 2 thumbs up. Lethal Legs, She's got Legs & knows how to use them. She teased taunted & toyed with my air control breath play Smothered me out cold & good. She's athletic talented. We interacted got to know each other. She was kind enough to give me autographs & let me give her gifts. I offer her my services any time. I was her practice dummy. I don't know if anybody can handle her Tramples & Stomping.
05/17/2018
Guys Ladies
Just had a session with Kristiana from LA recently .I want tell you if you ever want great session i highly endorse her she is fun gorgeous . We decided to do 2 sessions one was semi comp wrestling . She wore supper hot black bikini that made me lose my concentration as she scored easy win 5-1 .We wrestled almost 2hrs and 30 mins the second was scissor one she wore red bikini wow had me tapping real quick and very easy this went on for another 2hr and change She no clock watcher on a scale 1 to 10 easy 9.50 I will be flying her to NYC next month for more sessions. NOTE I HAVE HAD WELL OVER 50 SESSION SHE IS THE BEST
G.E
03/21/2018
I did a lift and carry session with her and it was awesome. I told her I wanted to lift her and so I did. She is light as a feather. I am a 5 foot 9 150 pound man who is 27, who lifted a sexy beautiful woman. I told her can I lick her sexy feet and she let me. She is 10/10 and I would recommend her to anyone.
09/27/2017
I've met her twice now in NYC for sessions. the BEST #1. She's friendly funny super sexy strong. She's not a clock watcher, easy smooth great communication. She's a class act. 100% Customer Satisfaction, attention to detail, she met just about all my session request, Tons of Fun a Blast. Your in for a wild ride, a true treat, & the session of a life time. Highly Recommended. She's so cool nice athletic flexible. Kristiana Kicks ASS rocks & rules. We did it all from Fantasy Smothers Chest of Strength Fantasy light easy semi comp role play ect. Incredible Wonder Woman. Don't wanna wrestle with any other lady.
10/03/2012
I met her a few years ago in LA. I just wanted a trampling session, and that was one of the most amazing I ever had.
">