Inheritably fit AKA Queen Of Calves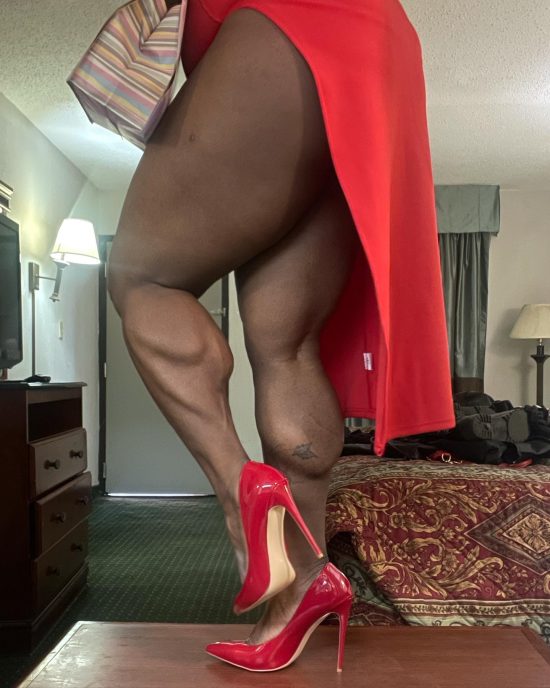 Contact
Stats
Height: 4'11" - 150 cm
Weight: 90 lbs - 40.8 kg
Physique: Slim
About
*I cannot change my height and weight in the system. I am 5'3 225lbs mostly muscle and breast.
*I cannot add my city , I am close to washington dc.
Hello everyone my name is Queen i'm new to the site but not new to fetishes. I am a fetish producer of all things calves and feet. I would love to destroy you with my muscular calves and size 10 Wide feet. Skilled at scissoring, trample, semi competitive wrestling, and domination using my verbiage and my calves. I have broad shoulders and a strong back for lift and carry.
I'm a pretty nice woman providing a fantasy connection! I'm Super confident and sexy and love to please.  I don't use drugs so please do not bring drugs to our encounter.
What happens with us behind closed doors stays behind closed doors but if you would like to record that's fine. I am a very professional woman who's always perfecting my craft. Im a huge Dolly Parton fanatic and like to dress up in sessions
Take care, be blessed, and stay safe!
Please note , the only face picture i am willing to post on here is attached. Prior to you booking, i can perform a video call. Thanks for understanding.
Services Offered
Private Webcam / Skype / Video Chat
Phone Chat
Semi-Competitive Wrestling
Submission Wrestling
Competitive Kickboxing
Tickle Wrestling
Scissoring
Custom Videos
Lift and Carry
Travel
My Gallery