EllaMatrix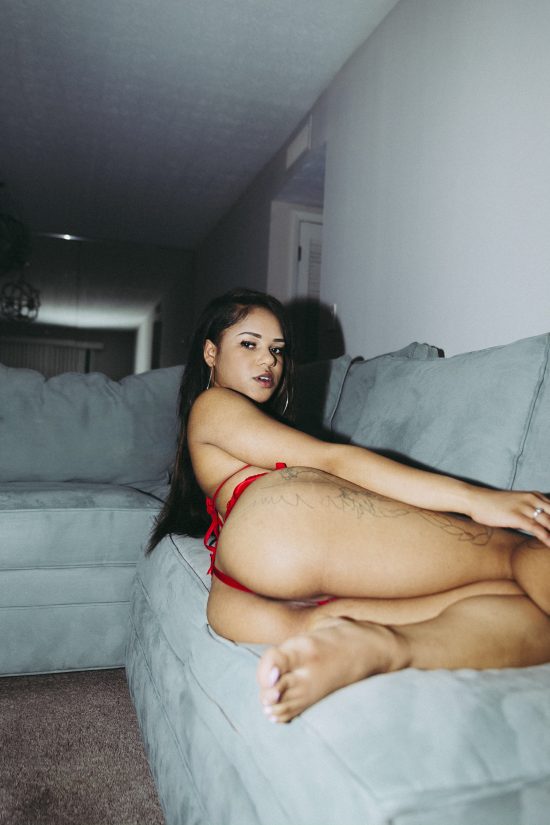 Contact
Location:&nbspUnited States , Texas, Austin
Email: [email protected]
Last Activity: 09/03/2023
Stats
Height: 5'2" - 157 cm
Weight: 115 lbs - 52.2 kg
Physique: Slim
Years Of Experience: 5-15 years plus
About
I am a Texas based model that does travel and enjoy meeting all my loyal fans! I offer wrestling, modeling, full body massages, boxing, sub/dom. work, text/webcam sessions,customs, belly punching, showing my feet off and role play.
Disclaimer…..*I DO NOT OFFER COMPETITIVE OR LIFT AND CARRY SESSIONS UNLESS IM THE ONE BEING CARRIED*!!!
Session Base Rates & Additional Charges! 
Full Day Session Base Rate For 12 hours – $8,000
Almost A Full Day Session Base Rate For 8 Hours – $6,000
Half A Day Session Base Rate For 6 Hours – $4,000
---
$150/30 min session *Non Refundable FULL Deposit Required To Secure Booking!*
$300/hr Standard Base Rate For NON Nude Sessions * Non Refundable 50% Deposit Required To Secure Booking!*
$600/hr Standard Base Rate For Topless / Sensual Sessions
$800/hr Standard Base Rate For Nude / Sensual Sessions
$100 House Call Fee * For Me to Come To Your Private Space To Session * Address Must Be The same as on Your Government ID! *
$200 Additional Fee for pictures / filming of the session for your private collection ONLY!!! *$300 extra fee to sell the content & get a release form from me!
$300 Additional Release Fee
$10/ each minute you're late FEE!
---
I have many different kinks & am open to many different styles of sessions, so please don't be shy in being upfront & asking for what you want! Booking A Session With Me Is Easy! Just Follow These Simple Steps: Copy & Paste The Email Requirements *Below The Red Text Into An Email Draft, Fill Out & Answer The Questions/Information, Add Appropriate Documents/Pictures To The Email, Then Hit Send!!! 
Fetish Customs With Texas Locals & Traveling Models Will Be Available Via My Email- Send your custom script For an Ella Custom! Included must be length/attire/Requested Talent & Custom Script Outline & Have All Money For The Custom Ready For Payment Is Due UpFront ABSOLUTELY NO EXCEPTIONS!!!) Travel Dates Above Are Not Set In Stone & Are Subject To Change. 
Requirements To Include In Initial Emails:

Your age, weight, height & Any other health information I should be aware of. 

The type of session you're looking to book & your preferred length

Your Reference from another VETTED session wrestler *You Must Include A Working Email Of Said Reference Model* 

Your Preferred time of day to host session am/pm, Location, & Date(s) Of Availability 
Any SPECIFICS like wardrobe, hair, makeup etc
Any add ons you're looking for like filming,pics, etc
 Your hard limits & no's
 ID picture showing your full legal name and birthday (address is not necessary only for outcalls * This Step Is Required For Every Person(s) Who Wishes To Schedule A First Time Session With Me Absolutely No Exceptions (Yes, Even If You Have Been Vetted & Have Exceptional References This Still Applies To You!) 
---
* A Non refundable Deposit of 50% min of total session cost is required to book me & to reserve the date and time of your choosing & covers costs if you cancel. The Deposit Must Be Sent No Later Than 24 Hours Of The Agreed Upon Session Date & Time. Your Deposit Is Only Refundable If I Have To Cancel Our Scheduled Session! * 
* Last Minute Bookings Are Not Avail!
You Have to Submit A Full Completed Session Request At Least 3 Days Prior To Your Requested Session Date & Time!! 
* Another thing to keep in mind is my 3-5 LIMITED FREE email policy.. & my 48 hour minimum booking advance to secure your session date and time to avoid any additional late booking fees! … I am open to answering questions when it comes to potential clients Only! (you still have a 3-5 limit unless you send a contribution for my time) I am not open to wasting my time at all & you WILL BE IGNORED, So please read through All MY SESSION BOOKING REQUIREMENTS carefully & make sure to include as much of this information in your first email to me as possible! I look forward to sessioning with you in your city/state soon!

* I do not do fully competitive sessions of ANY kind, I Do not do ANY kind of maledom sessions, etc. I would be okay with a light fantasy maledom session with back and forth, I will not spend the entire session jobbing! * 
---
************* COSPLAYS / CHARACTERS AVAILABLE FOR SESSION BOOKINGS **************
Wonder Woman
Mileena Mortal Kombat
Dominatrix 
*** If you don't see a cosplay listed that you're looking for/ interested in commissioning a cosplay from me is very easy! Just send me an email with the information & any links / reference pictures included with your email to the exact outfit/style you're looking for. ***
---
Booking Information For Photographers & Fetish Producers 
My Rates For Fetish Producers
A Half Day On Set 4 hours – $500 – $800
A Full Day On Set 8 Hours – $1,000 – $1,200
By The Hour Rates: $125 – $200 Typically $125 – $175 standard industry Rates For Non Nude Work!
By The Project Rates: $10 – $25/Min Typically $10/min for non nude fetish work, $15/min topless/semi nude/ sexy fetish work, $20/min nude/Erotic $25/min for female/female Adults Only Rated Sexy Content!!
The More Expensive Rates Are For More Erotic / Sensual Themed Shoots / Topless / Nude Shoots! 
My Rates For Photographers: 
A Half Day 4 Hours – $400 – $500
A Full Day 8 Hours – $600 – $800
By The Hour Rates: $125/Hr – Glamour /fashion /Bikini /Cosplay,  $150/Hr – Boudoir /Sensual /Sexy Cosplay,  $175/Hr – Implied *No Open leg Shots*
 ****** Kill Fee/ Cancellation Fee *If Already On Tour/Traveling To You!* You'll pay  50% Of the agreed upon shoot total in the event You have to cancel up to two weeks prior & 100% Of Agreed Upon Shoot total if you cancel within 2 weeks of shoot date! ******
*** Kill Fees Will Not / Do Not Apply If I have to cancel on you. ***
Services Offered
Private Webcam / Skype / Video Chat
Phone Chat
Other Webcam Shows
Fantasy Wrestling
Submission Wrestling
Fantasy Boxing
Fantasy Kickboxing
Fantasy Catfighting
Tickle Wrestling
Scissoring
Custom Videos
Lift and Carry
Posing / Modeling
Belly PunchingIn-Gym
Others: Please email request
Travel
My Gallery