Cypruss Allure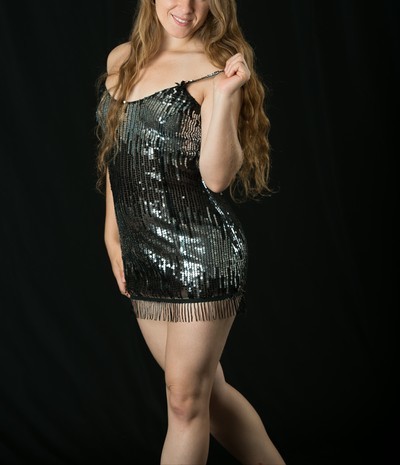 Contact
Location:&nbspUnited States , Philadelphia
Email: [email protected]
Last Activity: 01/17/2022
Stats
Height: 5'3" - 160 cm
Weight: 150 lbs - 68 kg
Physique: Athletic
About
Hello! Osu!
I am a Judoka, brown belt (nikyu, 2nd degree). I have trained and competed in Judo for 5 years now, and picked it up quickly.  During that time, I also trained BJJ for 1 year.  I also have a 1st degree black belt in Tae Kwon Do / Tang So Do from when I was 13 years old.  I competed at local tournaments during my TKD years, often placing in 1st and 2nd place.  But my main area of focus is Judo right now.  My goal lately has been to compete at Judo Nationals.
FAVORITE SESSION TYPES :
WRESTLING / GRAPPLING ; FANTASY, SEMI- COMP or FULL COMP ; with or without PINS and/or SCISSORS / SUBMISSIONS  (arm bars, shoulder locks, chokes of all kinds)
Nothing is more thrilling to me than pinning you down with a solid Judo pin before smothering you on top with all my suffocating weight on you, and even with my booty alone. 😉  Adding in submissions to this game makes it even more thrilling for me.  I love including scissor legs of all kinds to these types of grappling sessions because it makes it very easy to hold you still between my Judo-toned thighs before I squeeze the last breath out of you. If you think you can escape my scissor holds I gladly invite you to try. You will probably choose to tap out before that can happen though. 😉
BEATDOWNS / BELLY PUNCHING / BALL BUSTING
I love trying out my TKD kicks and boxing whenever I can! You make the perfect training dummy for me to practice my striking to pummel your belly til it is too red to continue or knock the wind out of your plexus or literally hit you below the belt til you say Red or need a break (and you will with one of my TKD kicks to your groin).  My striking sessions are so much fun and I learn a lot from them too.  With each striking session I learn and improve.
CUSTOMS / VIDEOS / PHOTO SETS
If you cannot see me for a private session due to distance away or for whatever other reason but would still like to see me in action on video or through photos —please message me about any customs you are interested in and we can discuss in more detail!
PRIVATE SESSIONS:
Please email me to set up and give me some basic info about yourself such as:
-Age
-Height
-Weight
-Reference or two of other ladies you have sessioned with
-Additional info such as where you are from —are always appreciated to get to know you more.
After sending the initial email we can go over details for meeting for a private session from there. 🙂
Thanks for taking the time to read my profile.  I look forward to sessioning with you!
Cypruss ❤️
Travel
If you would like to session with me during my travels please put the name of the City in the Subject Header of your email.
Services Offered
Phone Chat
Competitive Wrestling
Semi-Competitive Wrestling
Fantasy Wrestling
Pro Wrestling
Submission Wrestling
Pin Wrestling
2 on 1 Wrestling
Couples Wrestling
MMAJudo
Brazilian Jiu-JitsuJiu-Jitsu
KarateTae Kwon Do
Grappling
Scissoring
Custom Videos
Lift and Carry
PosingModeling
Belly PunchingIn-Gym
Training
Travel
My Gallery