Arekah-Lox-The-Legend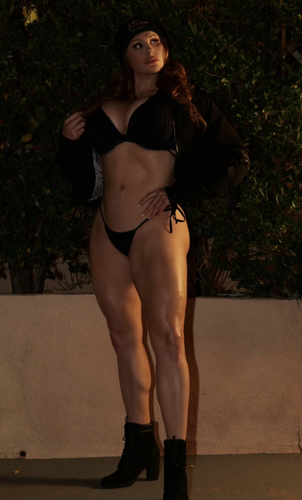 Contact
Location:&nbspUnited States , California, Los Angeles, Southern
Email: [email protected]
Last Activity: 01/14/2022
Stats
Height: 5'10" - 178 cm
Weight: 205 lbs - 93 kg
Physique: Athletic
About
UPDATE:
Sincere apologies for any recent radio silence, I have been taking some much needed and long-awaited time off after 12 years of kicking all of your asses. Im still on a hiatus and it has allowed me more time in the gym so I'm as strong as ever! However, I am not traveling during this time of the pandemic or offering sessions while Im pursuing other business interests.
Thank you for your all your love and support in the forums (yes, I do read those). Maybe Ill be posting something further down the road and breaking hearts among other things again. 🥰
I know I have a lot of fans wanting to keep up with me and are craving new photos, so youre welcome to follow me at:
www.instagram.com/erikahansonla
Id love to read all of your great comments. Miss you guys! 💕
Arekah x
At an incredible 6'6 in my heels, I will lock, twist, tweak, conquer and subdue you into submission. I will tower over you and crush you until you are begging for mercy. I am incredibly strong, a one-of-a-kind combination of beauty and muscular genetics that have made me into an utterly unique session experience. My reviews speak for themselves. Think this is all just talk? I can assure that, unlike many, that is not the case. Try me, and you will never be the same again.
 After 12 years of sessions, I am a legend in this industry. Not only do I possess devastating physical strength, with legs that can effortlessly crush your ribs into powder and a handgrip strength that has even the largest men calling for their mommas, but I am famous for the sheer force of my genuinely dominating persona. I am a connoisseur of intimidation, and from the very moment that you step into the room with me you will know – without doubt – that you are my prey and I own you. I know exactly what you like, and how to push your buttons to take you to 'that place' in your head. I will truly make you feel like the little bitch that you genuinely are when you enter my presence. Roleplays are no problem for me – I genuinely enjoy them – and this is just one of the reasons that I am world renowned for being one of the very best, if not THE best session providers on the planet. Tell me your fantasy, and I will make it a reality.
My grappling skills combined with my sadistic sensuality and raw power, you are putty in my hands. Want a softer, less intense session? That isn't a problem. I'll sit you in my big lap and take care of you. Muscle worship? Fantasy wrestling? I can assure you that I am more than capable of exploring your darkest personal fetish, and I cannot wait to get my tall, muscular body wrapped around you while I push you to the edges of your physical limits. I do not perform any sex acts whatsoever, but outside of that the playground is open. Your safety is absolutely my priority, as is my own, but within that I do of course take great pleasure in turning grown men into weak, helpless babies.
 My world-class reputation is very well earned – read my reviews below – and I do not disappoint. Tell me your fantasy, and book a visceral, mind-blowing experience that is less a session and more a force of nature.
Services Offered
Semi-Competitive Wrestling
Fantasy Wrestling
Submission Wrestling
Pin Wrestling
Brazilian Jiu-JitsuJiu-Jitsu
Scissoring
Belly PunchingIn-Gym
Travel
My Gallery