Amazon Joy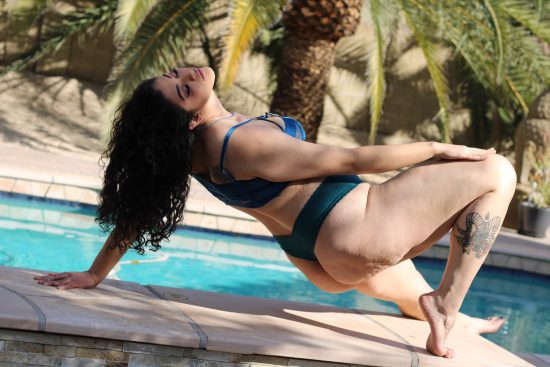 Contact
Location:&nbspUnited States , Arizona, Phoenix
Email: [email protected]
Last Activity: 11/21/2023
Stats
Height: 6'4" - 193 cm
Weight: 225 lbs - 102.1 kg
Physique: Curvy
Years Of Experience: 1-5 years
About
Greetings, distinguished individuals seeking a transformative experience within the realm of dominance and submission. Allow me to introduce myself as a statuesque and voluptuous Latina, exuding both physical prowess and an unwavering demeanor to match. Engaging in my sessions has been described as transcending ordinary reality and ascending to a realm of unparalleled sensations.
Standing at an impressive height of 6'4″ and boasting a commanding weight of 226lbs, my presence alone conveys authority and strength. With a size 13 women's USD shoe, every step I take resonates with dominance. It is essential to note that all my sessions are conducted in a strictly non-nude and non-sexual manner, emphasizing the pursuit of power dynamics and exploration of boundaries.
Regarding attire, meticulous attention is dedicated to address the aesthetic requirements of our encounter. My selection of tops includes sport bras, conventional bras, alluring bikini tops, and enticing crop tops. In terms of bottoms, one can expect a range of choices, such as provocative boyshorts, seductive thongs, captivating bikini bottoms, and tantalizing G-strings. Irrespective of the nature of our session, wearing bottoms is mandatory and shall be adhered to without exception.
I value professionalism, as I believe time to be an invaluable asset. While I maintain a patient and affable demeanor, it is imperative that our business transactions remain conducted with the utmost decorum and professionalism.
Allow me to clarify that while I engage in vigorous and intense play, there exist certain limits within which I operate. As an esteemed model for prestigious photoshoots and clothing companies, I must uphold a certain standard. Consequently, activities that may result in excessive bruising or lacerations will be skillfully avoided, ensuring an experience that balances intensity and safety.
To ensure a personalized session tailored to your unique desires, it is mandatory to complete the following form in its entirety. Rest assured that your responses will guide our exploration of your specific inclinations, further enriching our encounter. When inquiring about booking a session, kindly adhere to the provided format, ensuring a prompt response.
As a resident of the vibrant Phoenix, Arizona area, it is essential to note that individuals located outside the state will incur a travel fee based on their specific location. Furthermore, arrangements for accommodation, such as hotel reservations, must be discussed and mutually agreed upon.
To initiate the verification process, a Skype verification option is available for a nominal fee of $50. During this process, your camera will be active, allowing you to display your face and present your identification. However, please note that my camera will remain off throughout this procedure. It is crucial to emphasize that this verification call is strictly for verification purposes and does not involve any form of play. The entire process is designed to be brief and will typically require only a minute of your time. Prior to scheduling the verification call, a deposit will be required.
For a more comprehensive verification process, an alternative option is a full cam session. This session entails both identity verification and the opportunity for engaging in either casual conversation or a brief play session. The duration of this session is set at 15 minutes, and the cost is $150.
If you prefer a physical meeting, a public meet option is available, requiring a fee of $200. We can arrange to meet at a public location, such as a conveniently located coffee shop. During this meeting, I will require the viewing of your identification. It is important to note that the time frame for this meeting is not guaranteed and may be subject to limitations.
For individuals seeking a more extensive engagement, I offer a Date Package priced at $250 for a duration of 1.5 to 2 hours. This package entails a social outing where we can share a coffee, breakfast, dinner, or a similar activity to foster a deeper connection. All expenses during the outing are expected to be covered by you, the client. Upon my arrival, I will require the presentation of your identification for verification purposes.
Please be aware that, as part of my commitment to prioritizing safety, it is mandatory for your identification to be shown in all of the above options. The protection of my personal safety is of paramount importance, and I am unable to compromise on this aspect. Therefore, failure to present your identification will disqualify you from the opportunity to engage with me. Please understand that I am unwavering in upholding these rules to ensure the highest level of safety and security for both parties involved
Factors That May Lead to Application Denial
While I strive to provide an inclusive and respectful environment, there are certain behaviors and circumstances that may result in the denial of an application. It is essential to maintain a level of professionalism and adherence to guidelines throughout the application process. Below are key factors that could lead to an application being denied:
Red Flags from Background Check: As part of ensuring a safe and secure experience for all parties involved, a background check may be conducted. Any concerning or alarming findings during this process may result in the denial of an application.
Failure to Submit Initial Tribute with Application: The initial tribute serves as an important indication of your commitment and sincerity. Failure to provide the required tribute at the time of application submission may result in the denial of your application.
Insufficient Information: The application form is designed to gather crucial details about your interests, limits, and desires. Incomplete or insufficiently detailed applications may hinder the evaluation process, potentially leading to an application denial.
Haggling or Bargaining: Negotiating or attempting to bargain regarding tribute, rates, or services offered is not conducive to establishing a healthy power dynamic. Such behavior may be seen as disrespectful and can result in the denial of an application.
Disrespect and Crossing Boundaries: Maintaining mutual respect and observing established boundaries is paramount. Any displays of disrespect, rudeness, or attempts to push boundaries will be met with strict consequences and may result in the denial of your application.
It is crucial to approach the application process with a genuine desire to engage in a respectful and consensual power dynamic. By adhering to the guidelines and demonstrating your commitment to safety and mutual understanding, you can increase the likelihood of a successful application.
With these considerations in mind, I eagerly anticipate the opportunity to empower you and guide you on an extraordinary journey of self-discovery and fulfillment. Together, we shall transcend boundaries and unlock the depths of your desires, forging an unforgettable encounter of sublime dominance.
I will not reply to time wasters!
Sincerely,
Amazon Joy
I will not reply to time wasters!
***NOTE*** I am NOT New to SG. With the drama going on with this site, it has affected work for me personally. My client reviews have been removed, WHICH I HAD AND ARE NOW GONE BECAUSE OF THE WEBSITE CHANGE. PLEASE EMAIL FOR SESSION QUESTIONS I AM NOT FAKE!! *******ALL SESSIONS REQUIRE A DEPOSIT!!! -If we have had sessions in the past please include your review below!
*Update as of 11/13/2023, I am located in Scottsdale Arizona. I do not have plans to travel but this is always subject to change with session bookings. I do travel with sponsorship. -However for the time being, if you are planning to travel to this area during the remainder of this year, and next year. I am available.
Contact me!
https://twitter.com/AmazonJoy2?t=nMj21J_CEeRNYLacrUblog&s=09
IG: @jeneanjoy
Session Application *[Please copy and paste this into a new tab]
https://docs.google.com/forms/d/e/1FAIpQLSdvk86djrHfmhEjWEc_14RsFr_RfPH-G9oHRZ01qfIJYnVl9Q/viewform
I respond quickly when my time is respected, and I am contacted through my session application, email, tributes, twitter and IG.
Session Deposit Policy
Deposit is Non Refundable . Period .
Deposit is Non Refundable if you cancel anytime before the agreed session date.
Deposit is Refundable if I cancel the session.
Services Offered
Private Webcam / Skype / Video Chat
Phone Chat
Other Webcam Shows
Submission Wrestling
Pin Wrestling
Armwrestling
Female vs Female
Tickle Wrestling
Scissoring
Custom Videos
Lift and Carry
Posing / Modeling
Belly PunchingIn-Gym
Training
Others: Please email request
Travel
| | | | | |
| --- | --- | --- | --- | --- |
| Date Begins | Date Ends | City | Area | Country |
My Gallery